Rhino-Rack has just announced the release of their all-new Pioneer Series 6 roof platform. There have been some massive updates, with the first key points being that the Pioneer 6 platform is up to 20% lighter. With 25% more usable channels for mounting accessories. And 60% less drag to improve wind resistance and fuel economy.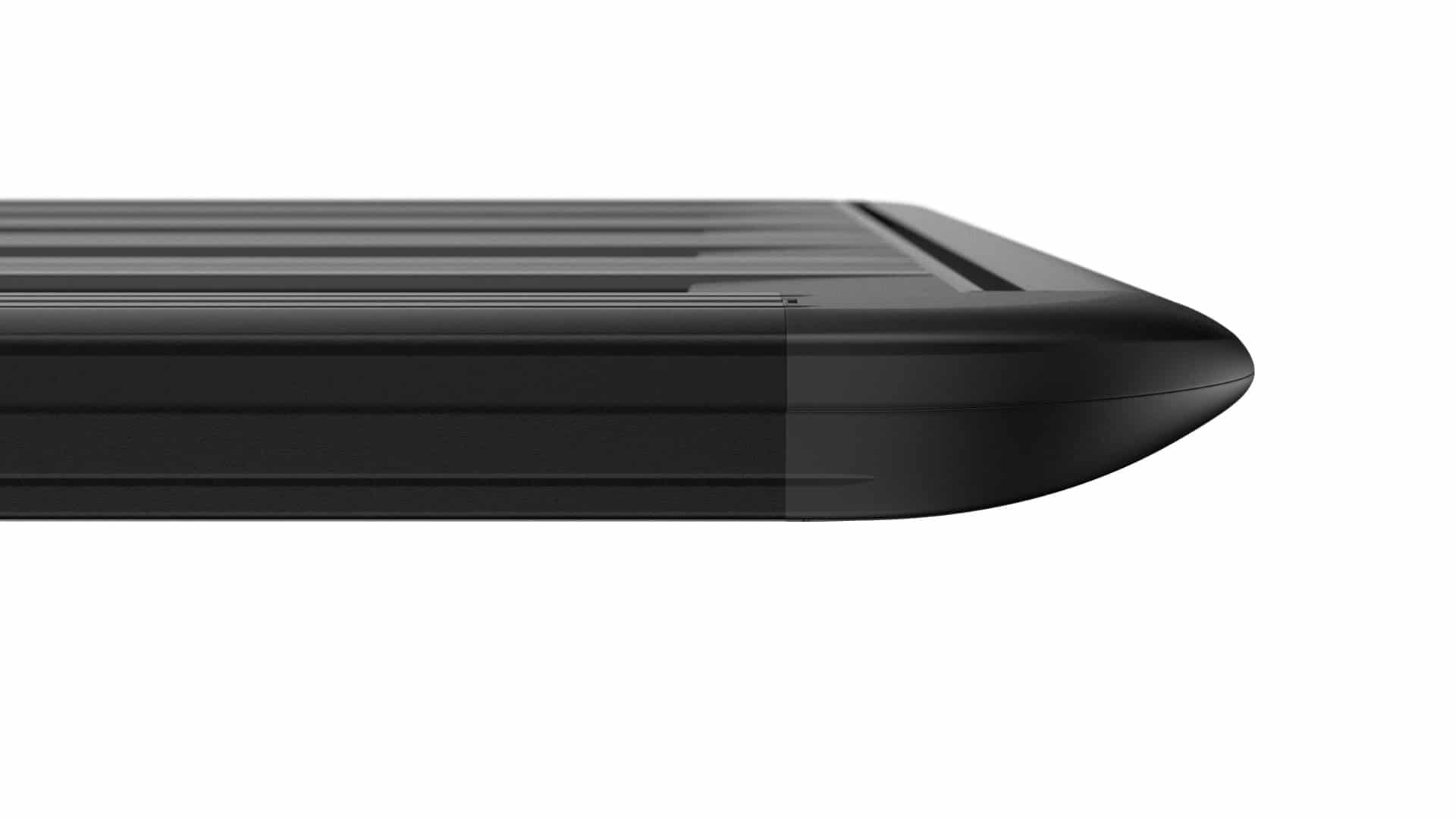 Key updates
Mounting channels un underbars for more mounting options (East/West)
Removal of channel apertures enables 100% of the platform to be useable for mounting accessories
Harder coating aids in scuff resistance and damage due to objects being dragged over the platform
Easy-to-remove corner covers provide quick and easy access to side, front and rear channels with no tools required
Higher strength, lighter weight alloy material used to maintain maximum carrying capacity
Leading edge profiles of underbars and front edge incorporate aerodynamic design
Detachable wind fairing inserts leading edge further enhances drag reduction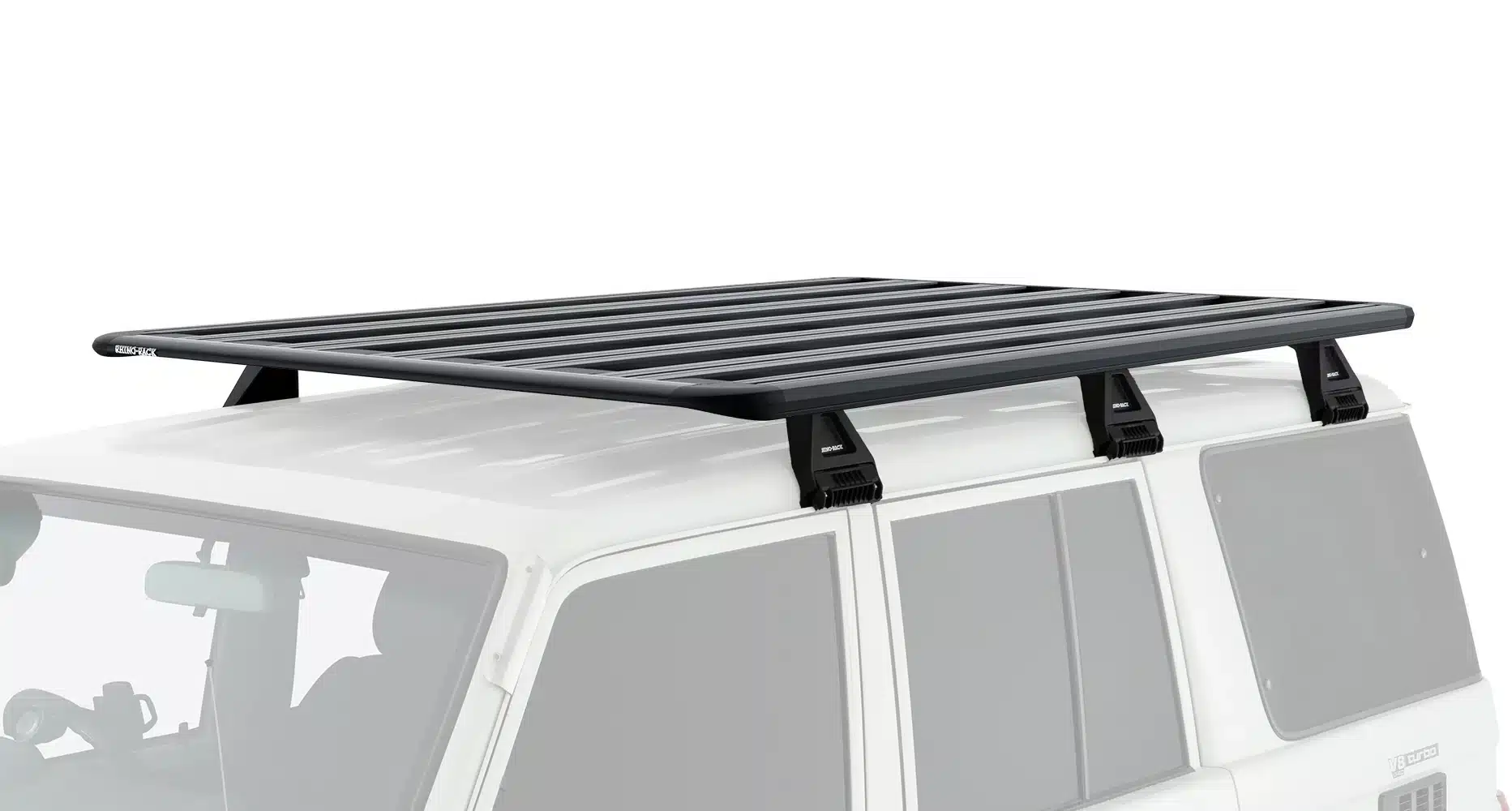 Mounting options
There are four mounting options available to suit the Pioneer 6, to work with a wide range of vehicles. These mounting options include:
Backbone – pair your Pioneer 6 with a vehicle specific Backbone for the ultimate setup
RCH and RCL – designed with a key locking system to increase security
RX (Raised Rail) – RX leg designed specifically for use with roofs that have raised rails
RL (Gutter Mount) – Heavy-duty legs designed for vehicles that have protruding side gutters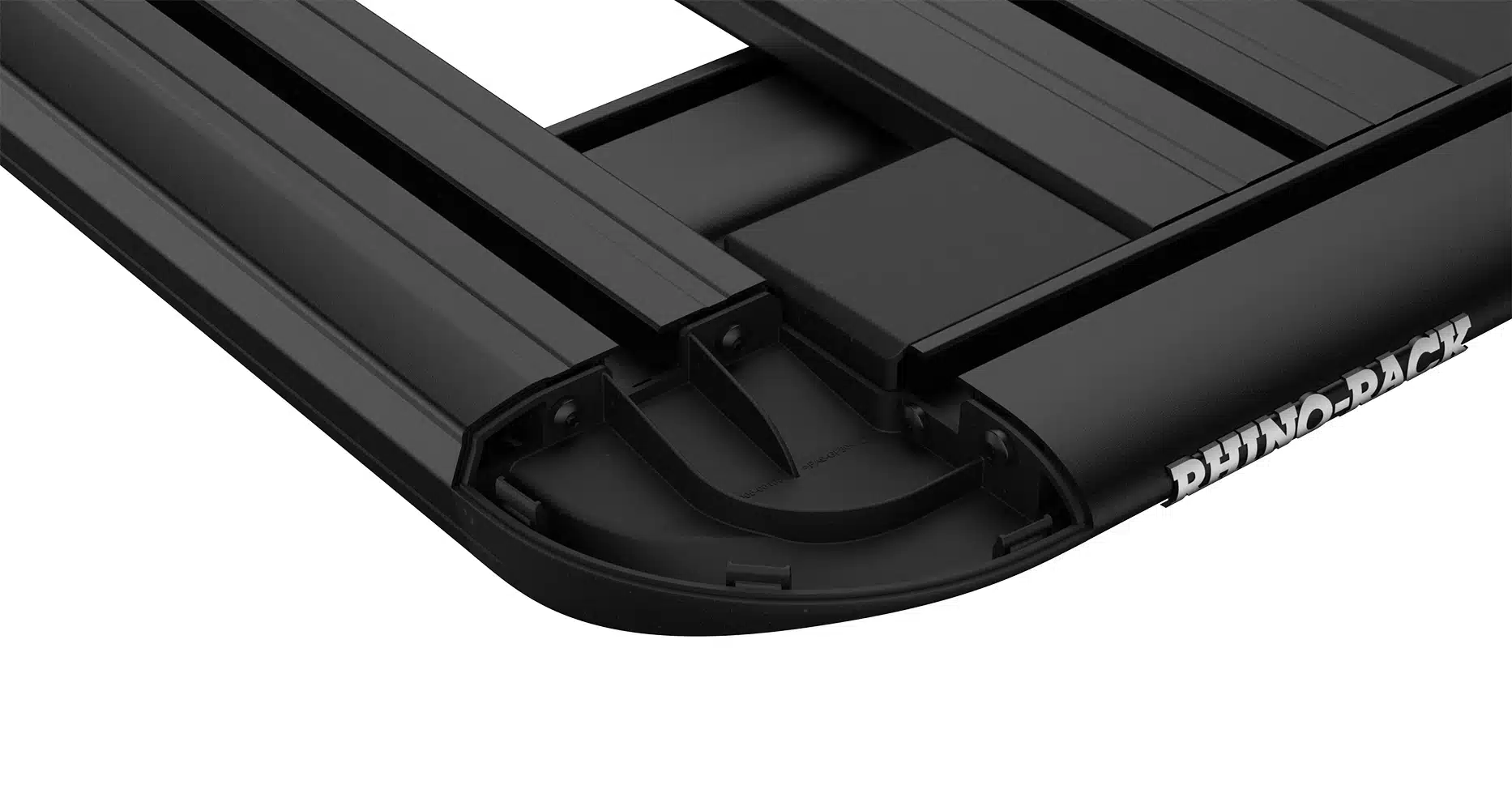 Optional accessories
The Pioneer 6 roof platform from Rhino-Rack offers the most comprehensive ecosystem of accessories for mounting popular overlanding equipment. Everything from recovery boards and shoves to fishing rods and skis in just seconds.
To take a closer look at the massive range of accessories to suit the Pioneer 6, CLICK HERE.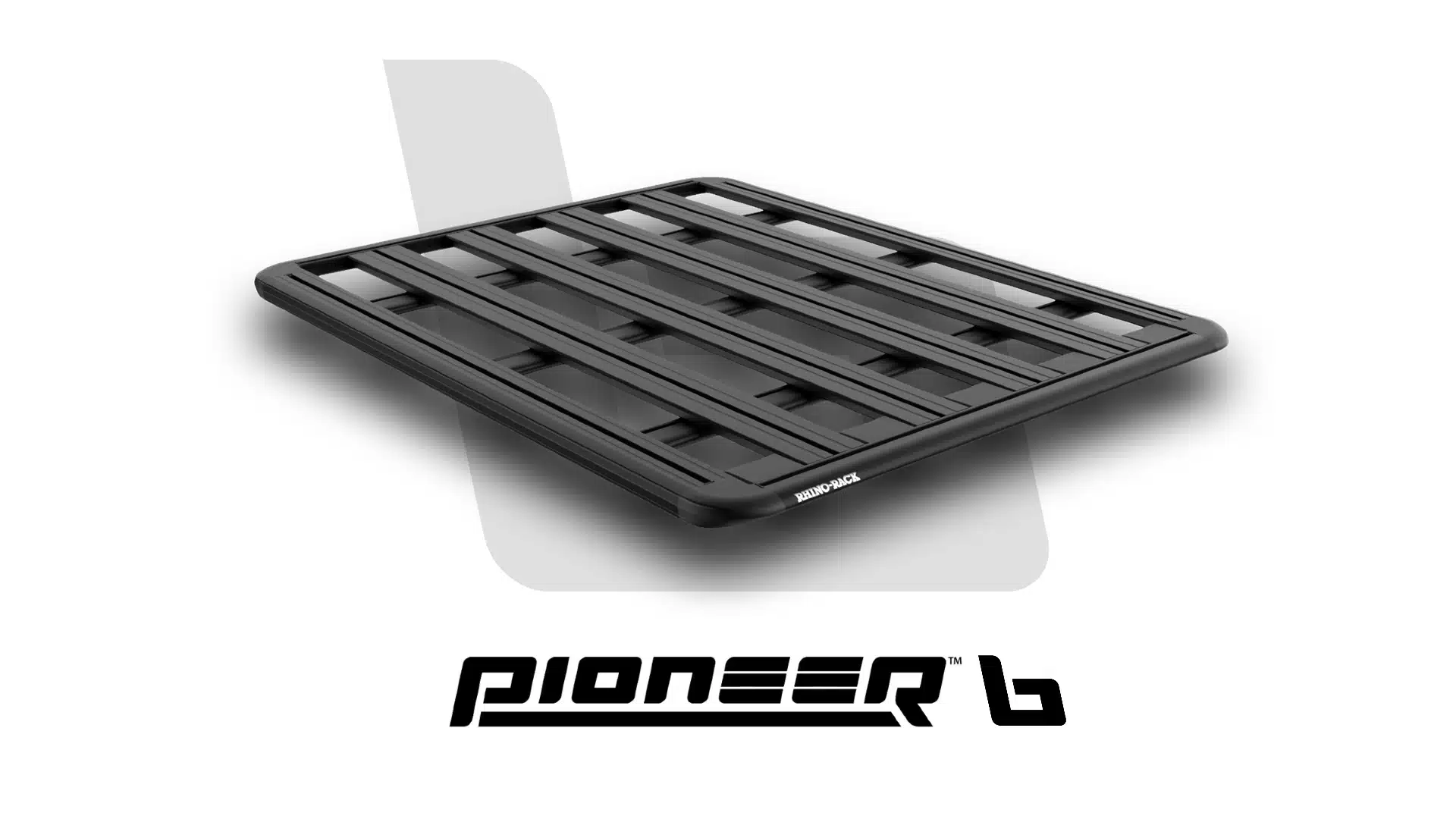 Pioneer your adventure
The "Pioneer Your Adventure" campaign embraces the diversity of adventure, understanding that it holds a distinct meaning for each individual. Whether it's camping trips with family, weekend getaways with mates, hitting the slopes, or catching a quick wave before work, the versatile Pioneer Series 6 can swiftly take you from work to play and caters to a wide range of customer needs.
Through this campaign, our valued customers pioneer their own adventures with the innovative Pioneer 6 platform, and we are thrilled to share their inspiring stories. Empowering individuals to take charge of their lives and embark on unique adventures, the campaign celebrates every thrilling journey, whether it involves conquering the rugged Australian outback or embarking on a memorable family road trip.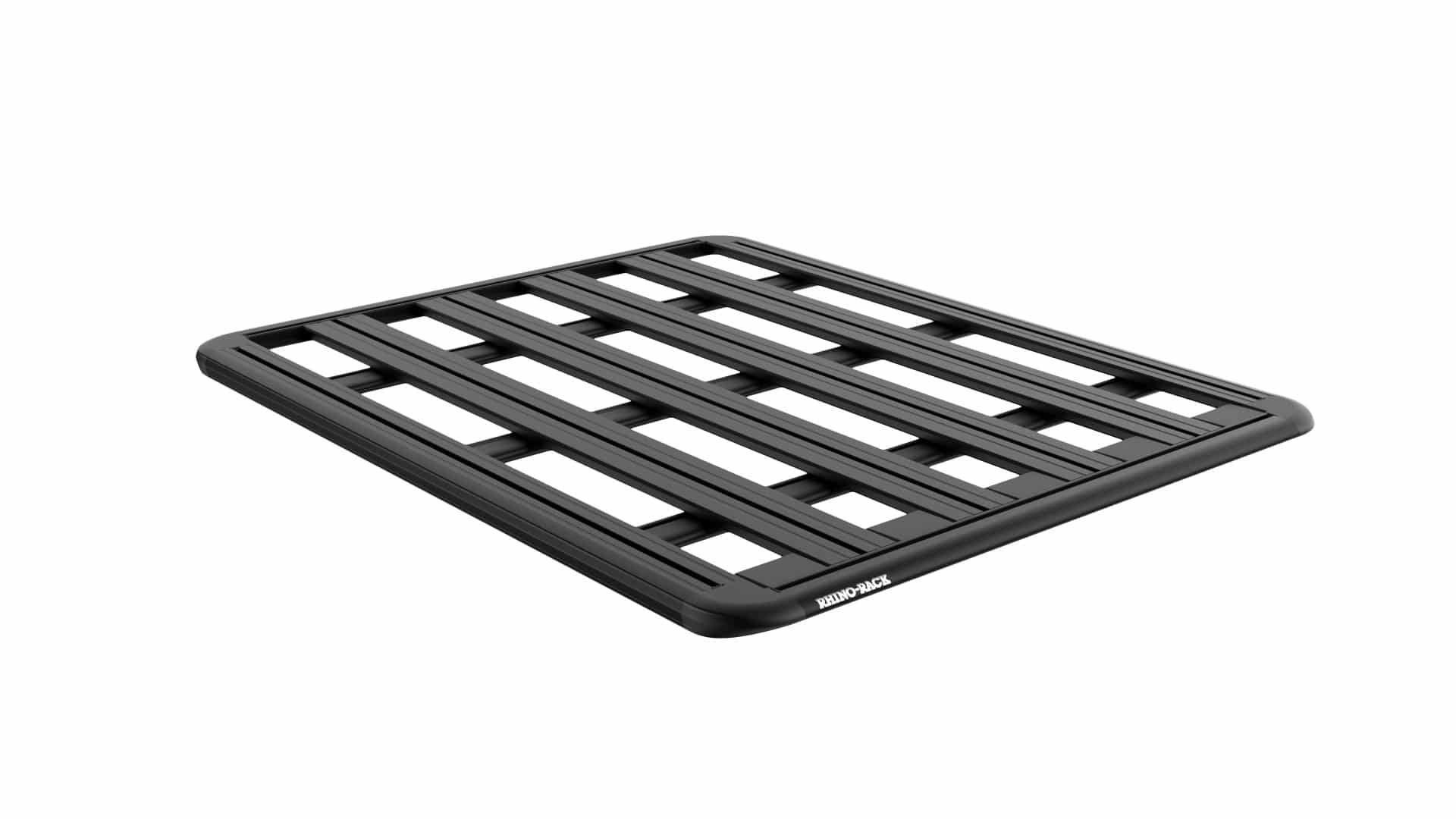 The campaign consists of eight unique pioneers, each from a different customer segment. There's the Tourer, Overlander, Weekend Adventurer, Surfer, Camper, Cyclist, Skier and Tradie. A feature film will be released along with eight individual films showcasing the stories and adventures of these ambassadors, followed by eight walkthrough videos explaining how they set up their Pioneer 6 for adventure. There will also be a supporting Engineering video which will be used to show the finer details that went into developing the Pioneer 6.
You can view all the details here: https://www.rhinorack.com/en-au/pioneer6
And for more information on the Pioneer 6 here: https://www.rhinorack.com/en-au/pioneer