We fit and test the Xray Vision 600 Series LED Linear Driving Light on Bill's D-Max.
At first glance you might think this Xray Vision LED Linear Driving Light unit is just another light bar but take a closer look and you'll see that it's a genuine alternative to a pair of traditional LED driving lights thanks to its quad-optic multiplexer projection technology.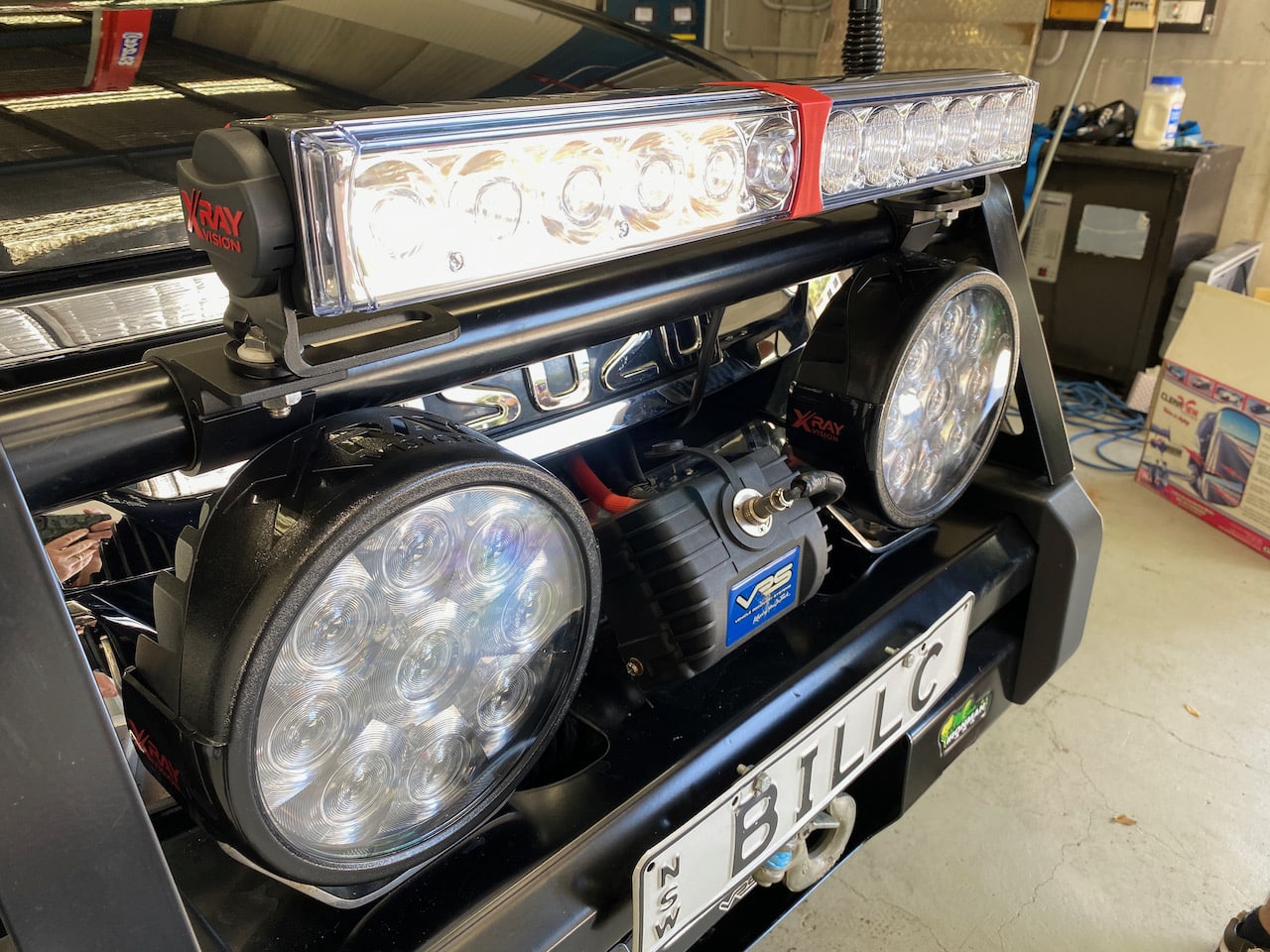 Quad-optic multiplexer projection technology?
"Quad what?" you might well ask. Well, in the case of the 120W Dual Beam 600 Series LED Linear unit tested here, the LEDs on one side project a spot (or pencil) beam light pattern and the LEDs on the other side project a spread light beam pattern.
For the record, the pencil beam provides a 5° light pattern while the spread beam provides a 10° light pattern.
The next trick up the Dual Beam 600 Series LED Linear's sleeve is its individual pencil and spread beam switching, so you can easily and quickly flick over to just spread beam for tight bush tracks or to just pencil beam for long-distance lighting, or, of course, switch both beam patterns on for a good spread and a long throw of light where required.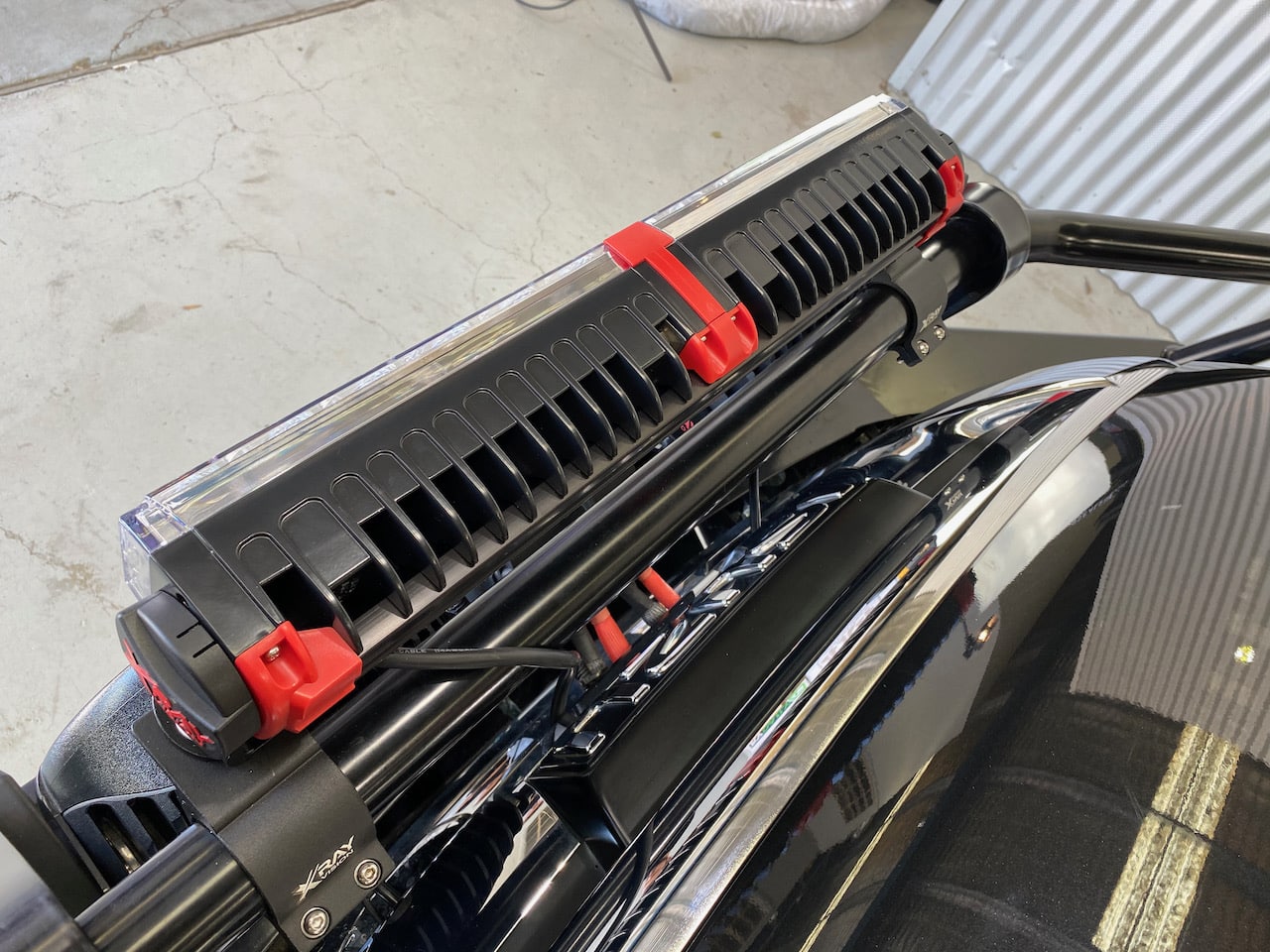 Mounting and wiring options
One of the first things that impressed me when I took the 600 Series LED Linear unit out of the box was just how solid it felt; not heavy, but certainly a well-built quality bit of kit. It features a die-cast alloy housing with big cooling fins for thermal management, and a tough hardened polycarbonate lens. It's supplied with black chrome stainless steel twin-axis
adjustable and reversible 360° mounting brackets, providing plenty of mounting options.
We opted to fit the unit atop the bull bar on Bill's Unsealed 4X4 D-Max, and as there were no mounting tabs, we used Xray Vision's optional die-cast alloy universal mounting brackets, and these are supplied with stainless steel hardware and a rubber insert to protect the bull bar.
It was a tight fit to get the brackets in the right spot as Bill's D-Max already has a pair of Xray Vision DLZ 220 Series driving lights fitted, but we managed to fit them with a few millimetres to spare.
With the brackets on, bolting down the 600 Series unit proved straightforward, as was adjusting the light angle; just pop off the plastic end-caps, loosen the bolts, adjust, retighten and put the end-caps back on. Too easy.
The 600 Series is supplied with 1.5m of tri-core cable and, if you really want to make life easy for yourself, we suggest you order the optional dual-switching quick-fit wiring harness. You'll end up with two dash-mounted switches; one for pencil beam and one for spread beam.
Oh, and did I mention the 600 Series also has integrated LED position lights? We didn't wire these up as they are not approved in all states and territories.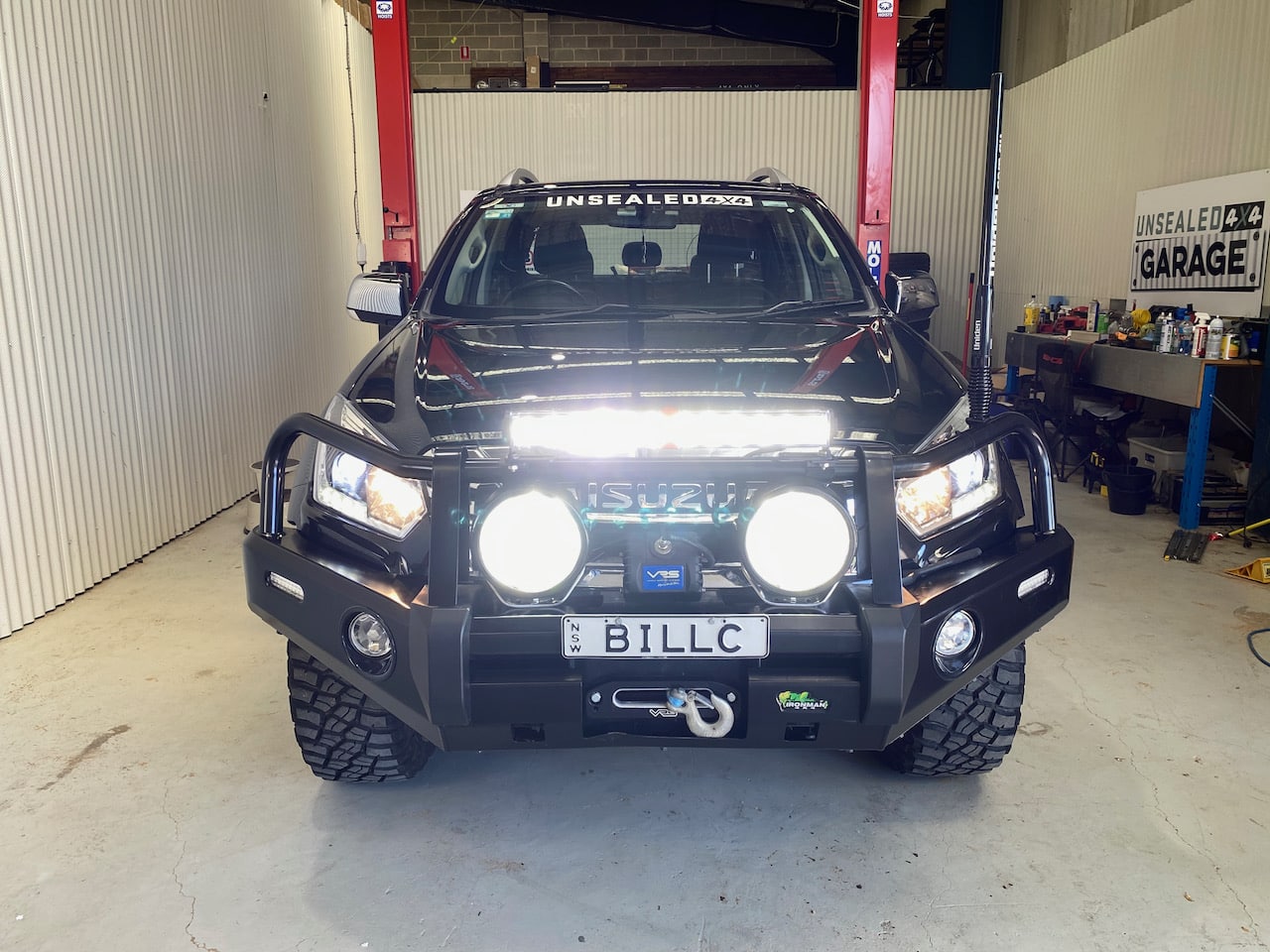 Light output
The 600 Series runs 12 high-output 10W Cree LEDs and Xray Vision claims a light output of around 1 Lux at 800m for the pencil beam and 1Lux at 600m for the spread beam. Combined, that's a lot of light output, both straight down the road and off to the sides.
For those who want a genuine slimline alternative to a pair of traditional round LED driving lights, there's no doubt that the 600 Series LED Linear driving light is a clever solution. It's also a great option for those who want to bolster their current driving light set-up as we have done on Bill's D-Max.
Xray Vision driving lights are available from TJM, PACCAR Australia and NAPA Auto Parts.
Check out the video below to see the 600 Series in action:
RRP: $899 (600mm as featured); also available in 1200mm, 900mm and 300mm