Sydney is a busy place; with a population of over 5 million movers and shakers it is very easy to let the city get the best of you. Peak hour traffic, unreliable public transport and housing prices that not even the rich can afford. It's enough to drive you bonkers! Never fear though. There are some amazing four-wheel drive and camping locations just a few short hours away from the CBD, perfect for providing the escape you stressed-out Sydneysiders will no doubt be craving. Best of all, there are no lockout laws in the bush… BYO pulled pork rolls and smashed avocado, though.
BARRINGTON TOPS
It might only be a few hours from Sydney, but this is one part of NSW where it actually snows from time to time. In fact, some would go so far as to say this is the Victorian High Country of NSW. Great four-wheel driving, plenty of areas to camp and some interesting rock formations can be found. Keen trout anglers reading this will be interested to know that the Manning River (which passes through both the State Forest and the National Park) is well stocked and definitely worth a flick.
For more information, visit: BARRINGTON TOPS NATIONAL PARK
STOCKTON BEACH
No less than 32km of pristine sand with challenging dunes and loads of history… you have to get yourself to Stockton Beach. Camping used to be a free for all activity, however these days things are more restricted. The best thing about Stockton Beach is the close proximity to Newcastle and Port Stephens. So you can spend the day exploring and four-wheel driving the beach and while away the evening sipping cocktails on the marina foreshore, book into a resort, or camp at one of the many caravan parks if that's your kind of thing. Otherwise, limited camping is available on Stockton Beach, or nearby Samurai Beach.
For more information, visit: WORIMI CONSERVATION LANDS
THE LOST CITY (NEWNES)
The Powerlines Track at Newnes would have to be one of the most photographed tracks in NSW, but there is so much more to the area. The Lost City is a few kilometres from Powerlines, and is a much more relaxed driving experience. Keep an eye out for wallabies and other wildlife on the way, too. The views upon arriving at the Lost City are simply memerising. From there, you can explore the caves off Blackfellows Hand Trail, or head on further to the Glow Worm Tunnel. Newnes itself is a ghost town these days, but there's plenty of camping options and old mining ruins to explore. Word of warning: It can get mighty cold in Lithgow and it does snow in the winter months – so always be prepared for that.
For more information, visit: LITHGOW NATIONAL PARKS
THE WATAGANS
The Watagans is an area with something for everybody, from relaxed camping to touring-based drives right up to extreme four-wheel driving. Local knowledge and a detailed map of the area are key here, as there are so many tracks to explore. The main camp areas are The Pines campground, Gap Creek and Bangalow, all of which offer free vehicle-based camping. Being a forestry area, keep an eye out for logging trucks on the main access roads; as well as dirt bikes that frequent the area. If you are looking for a weekend trip, or even an overnighter close to the highway while travelling, the 'Wattos' is a must do for any NSW-based four-wheel driver.
For more information, visit: WATAGANS NATIONAL PARK INFORMATION
YALWAL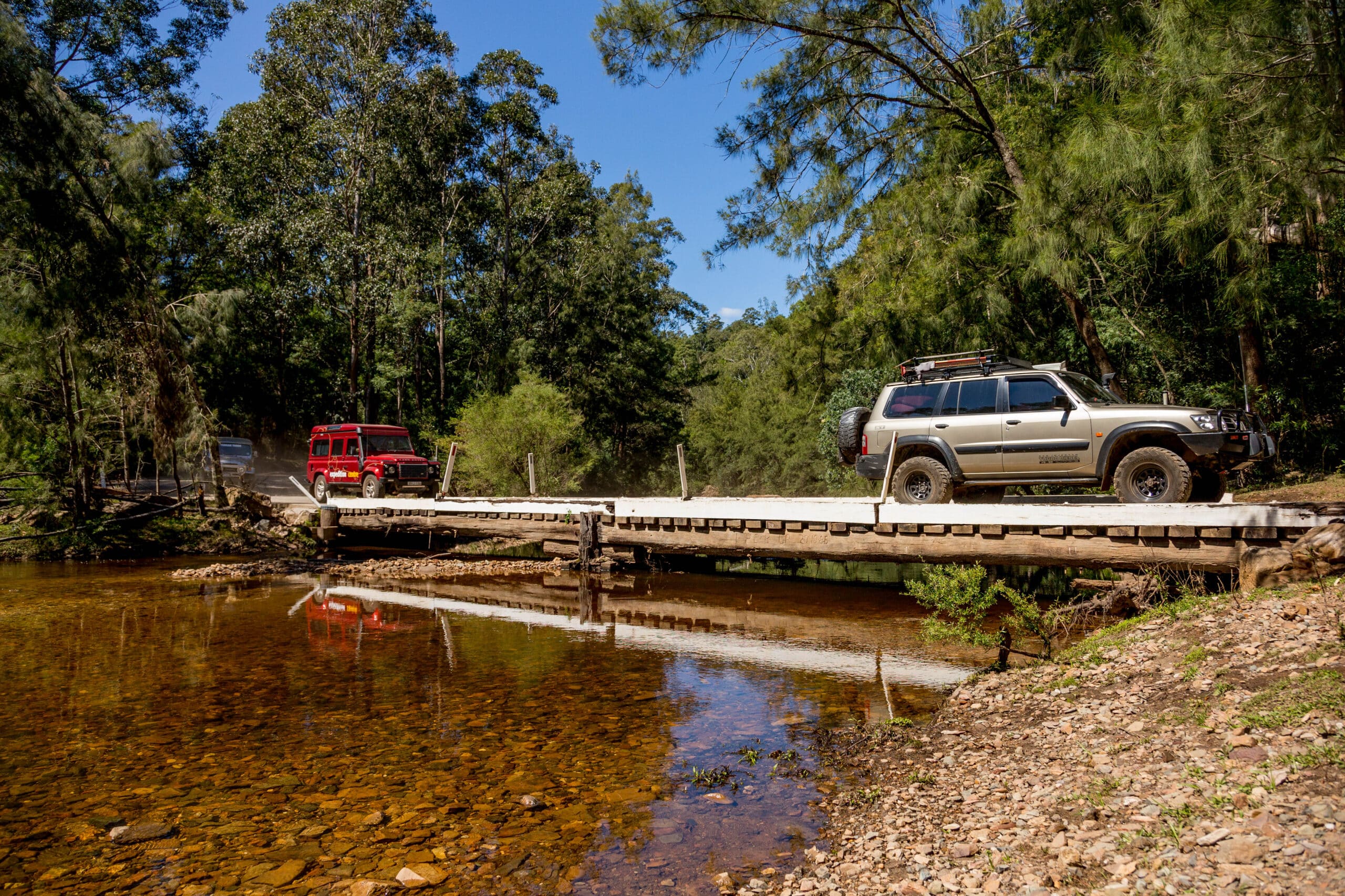 If the south coast of NSW is more your style, Yalwal offers amazing four-wheel driving and camping opportunities. Located just over 30km west of Nowra, you should reach Yalwal within three hours of leaving Sydney. Danjera Dam sports solid fishing and makes for a lovely setting to bring a kayak or inner tube. There are two camping and picnic grounds, both of which have top-notch facilities including toilets and BBQ facilities. Four-wheel driving is plentiful; however if you are after a real challenge, Monkey Gum fire trail is one to explore with your mates… but good recovery gear and high-clearance 4X4s will be required.
For more information, visit: SHOALHAVEN VISITOR INFORMATION