ARB Toyota HiLux gear to suit the revised 2020 model has been released.
With a recently revised Toyota HiLux model now in showrooms, ARB Toyota HiLux gear has also been upgraded to suit, including a new Summit bull bar designed around the vehicle's revised front-end styling.
ARB says the new HiLux Summit bull bar is designed and engineered to both complement the vehicle's appearance and work with its Toyota Safety Sense features, which includes compatibility with airbag deployment as well as proper operation of parking sensors, active cruise control, lane departure warning and lane-departure assist.
The Summit bull bar is designed to accommodate a range of winches, driving lights and antennas and it can be supplied in a matt black powder coat finish or optionally colour coded to suit the vehicle.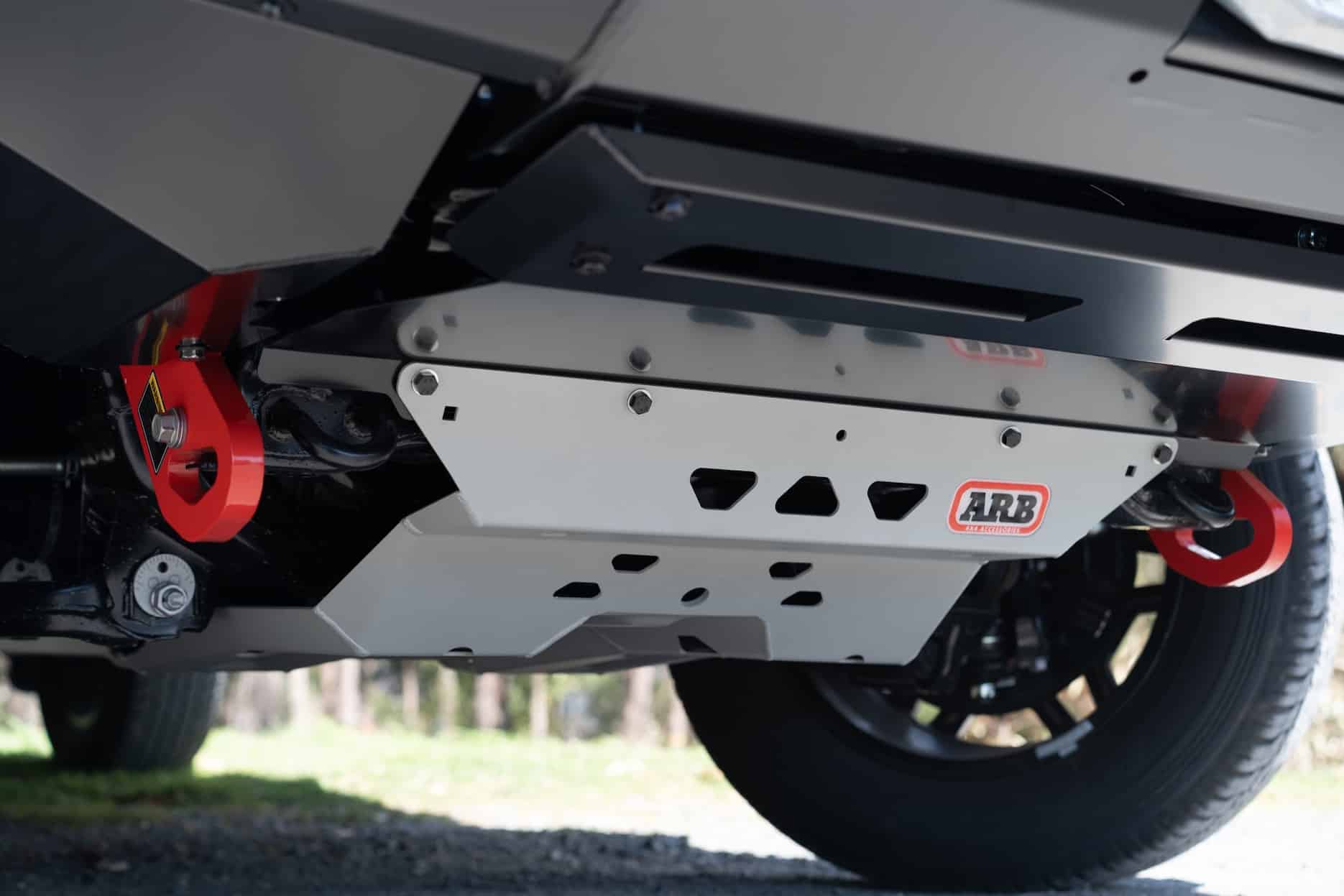 Down the back-end, the ARB Summit and Summit Raw rear step bars are now being engineered for compatibility with HiLux's updated parking sensors.
For those who regularly carry heavy loads, ARB has two Old Man Emu GVM-upgrade kits to suit the new HiLux. The revised HiLux has a higher standard GVM than previously (up from 3000kg to 3150kg) so the OME Stage 1 GVM upgrade now only offers a nominal increase of 30kg to 3180kg, but the Stage 2 GVM upgrade increases the HiLux's GVM by a more substantial 315kg to 3465kg. Both upgrade kits include new springs and either Nitrocharger or BP-51 internal-bypass dampers, and the Stage 2 kit also includes a front axle upgrade from 1480kg to 1595kg.
In addition, ARB says it has confirmed fitment of a variety of other already available accessories to suit HiLux, including Summit side steps and side rails, all ARB canopies, Sportlid, Tailgate Assist, Ute Liner, Sportguard, Air Lockers, Recovery Points, UVP (under vehicle protection), Outback Solutions drawers, Frontier long-range fuel tank, Safari snorkels and more.
For full details on what's available checkout the ARB website.