The people behind the creation of the CRZR Industries Toy Hauler describe it as the ultimate blank canvas.
The CRZR Industries Toy Hauler really is the ultimate blank canvas for those who like to head bush and take their toys with them. Yep, that's us at Unsealed 4X4 all over!
Offering an impressive 5100mm of deck space, and another 3200mm of roof racking, you won't need to decide which toys to take with you and which ones to leave at home – just take 'em all!
With a 1550kg tare weight and 3500kg ATM, depending on how you kit out your Aussie-made Toy Hauler you'll be able to hitch up with nearly two tonnes of toys in tow.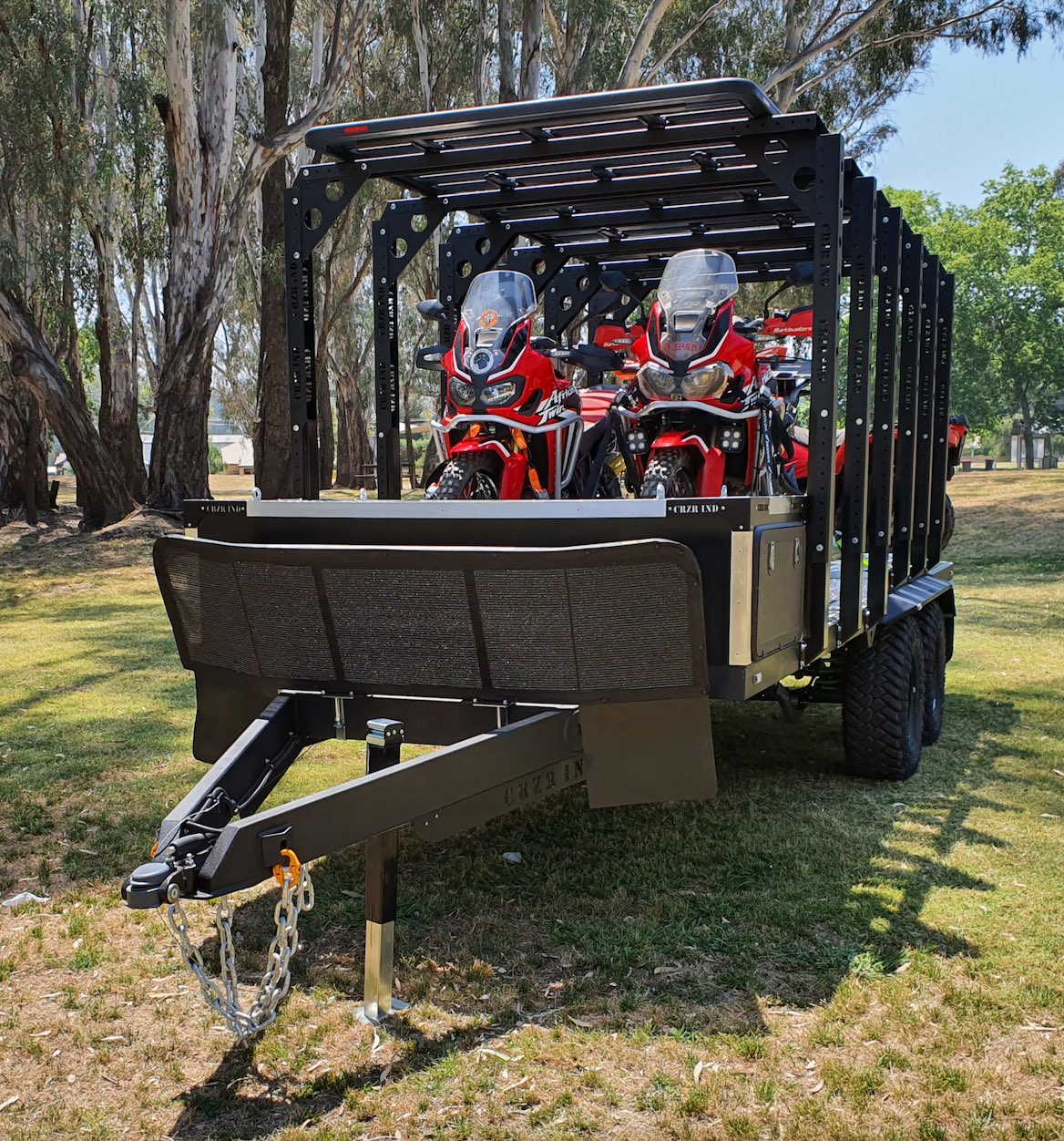 Features of the CRZR Industries Toy Hauler include:
600mm height adjustable platforms
D035 0ff-road hitch
285/75R16 MAXXIS Razor tyres
E-Track load locking
Stone guard
Raptor-coated CRZR Industries chassis
Ironman 4X4 coils with capacity for air assist
Ironman 4X4 Foam Cell Pro shocks
Provision for winch fitment
Underslung spare wheel
1 x 20L water storage+
Water pump
100Ah battery+
Dometic full slide out kitchen
3 x Yakima platform racks+
The Toy Hauler is designed and manufactured in Shepparton, Victoria. It runs a super-strong chassis that has undergone FEA testing to ensure it exceeds both real-world and legal standards.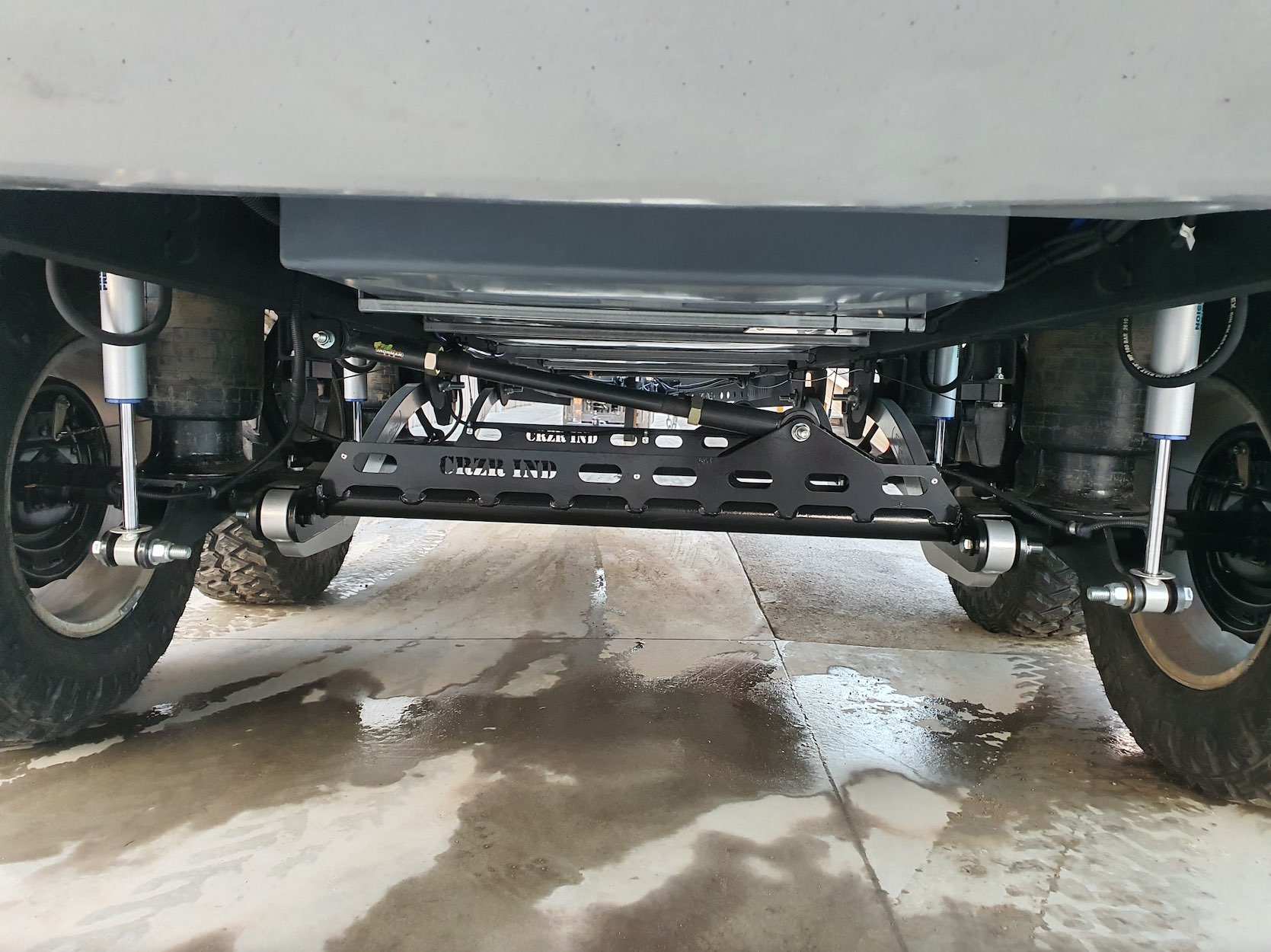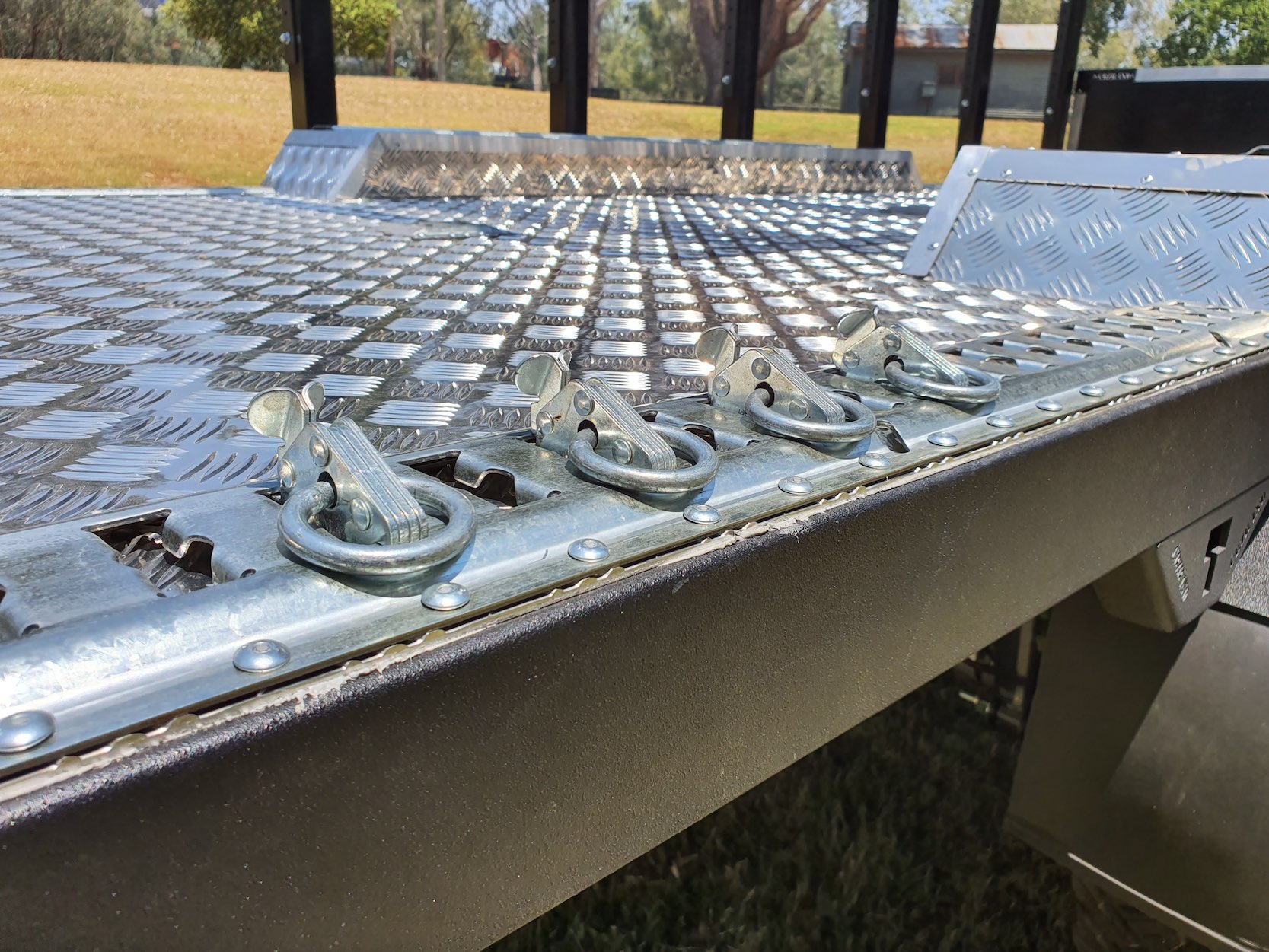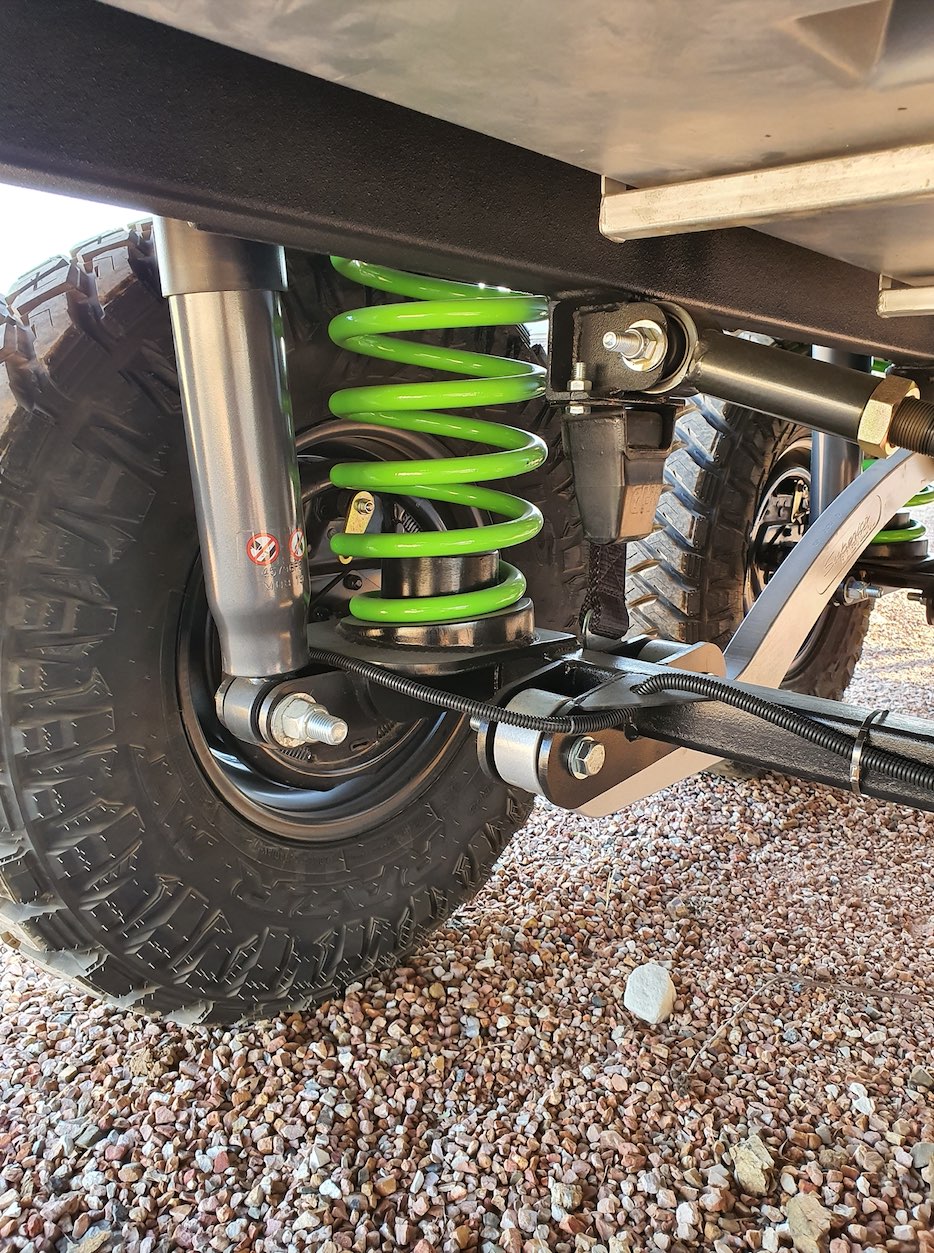 "Over-engineering our chassis platform was a must, as we have seen cheap vans fall apart at the seams on remote tracks," states CRZR Industries. "Everything from the two 150 x 50 main chassis rails that stretch from the DO35 hitch right the way through to the bumper, the incorporated winch mount and recovery points, and the 5mm plates which are fully welded along each load-bearing section of the chassis, have all been designed to provide optimal strength and longevity for many years of outback travel."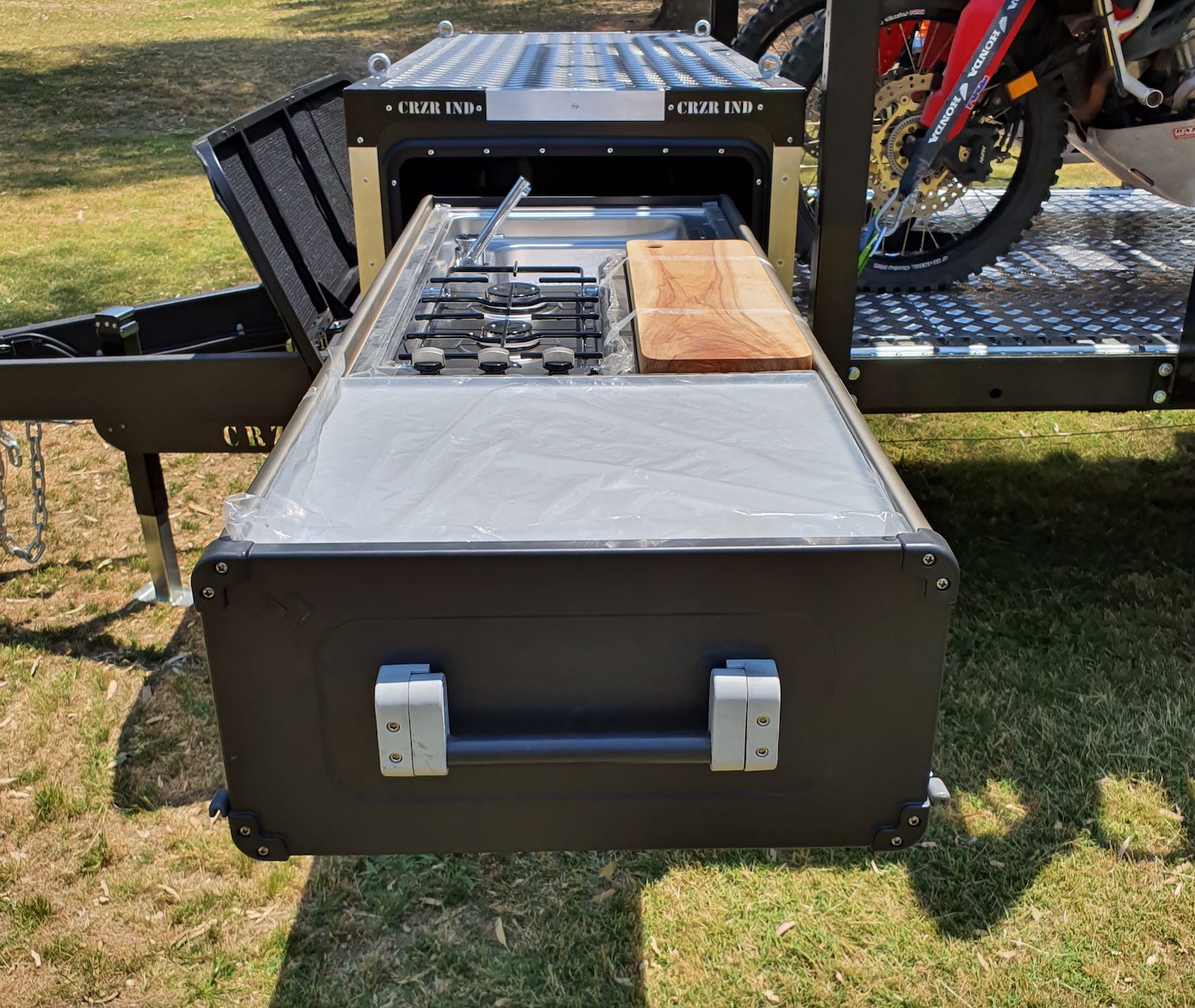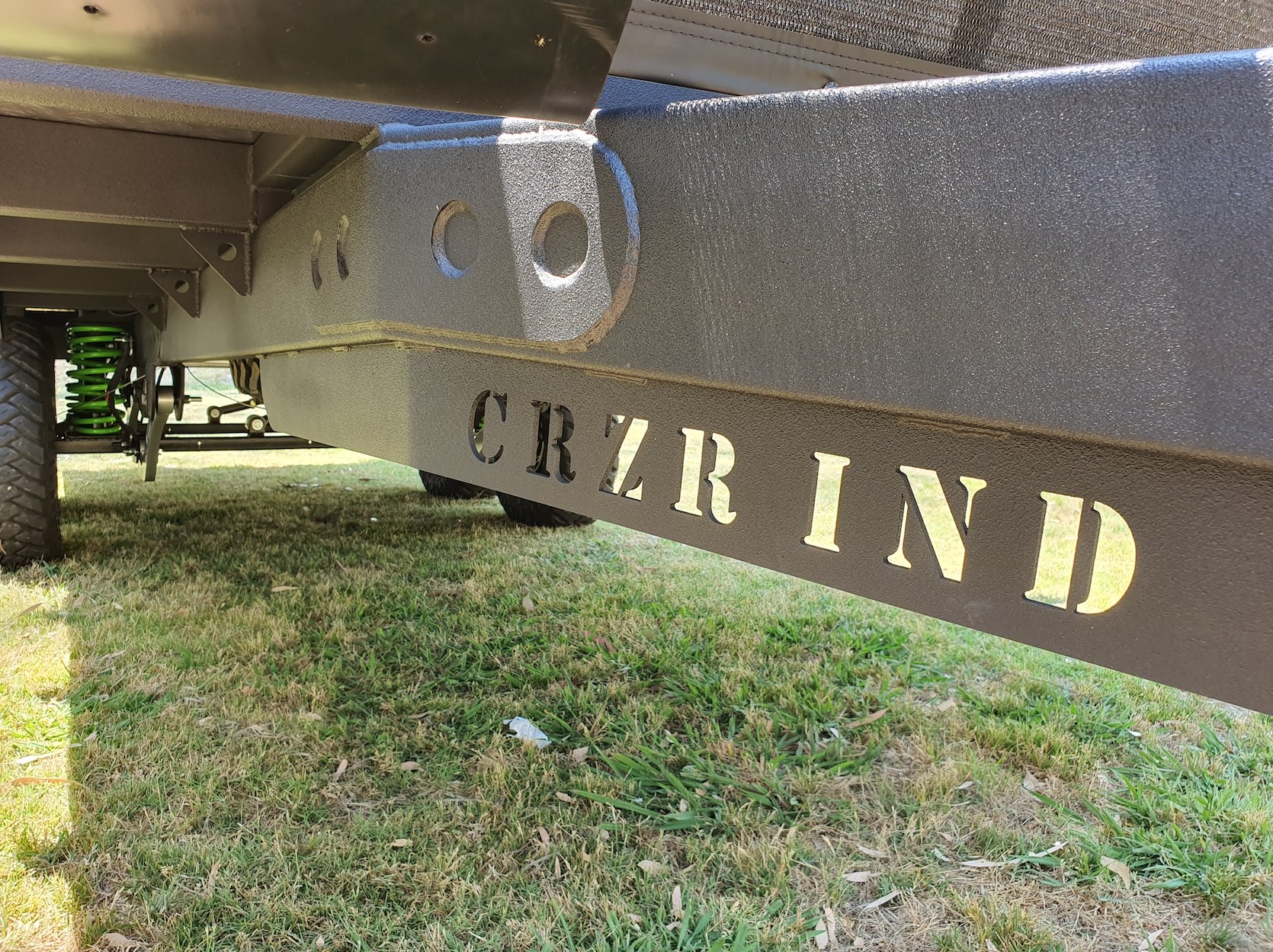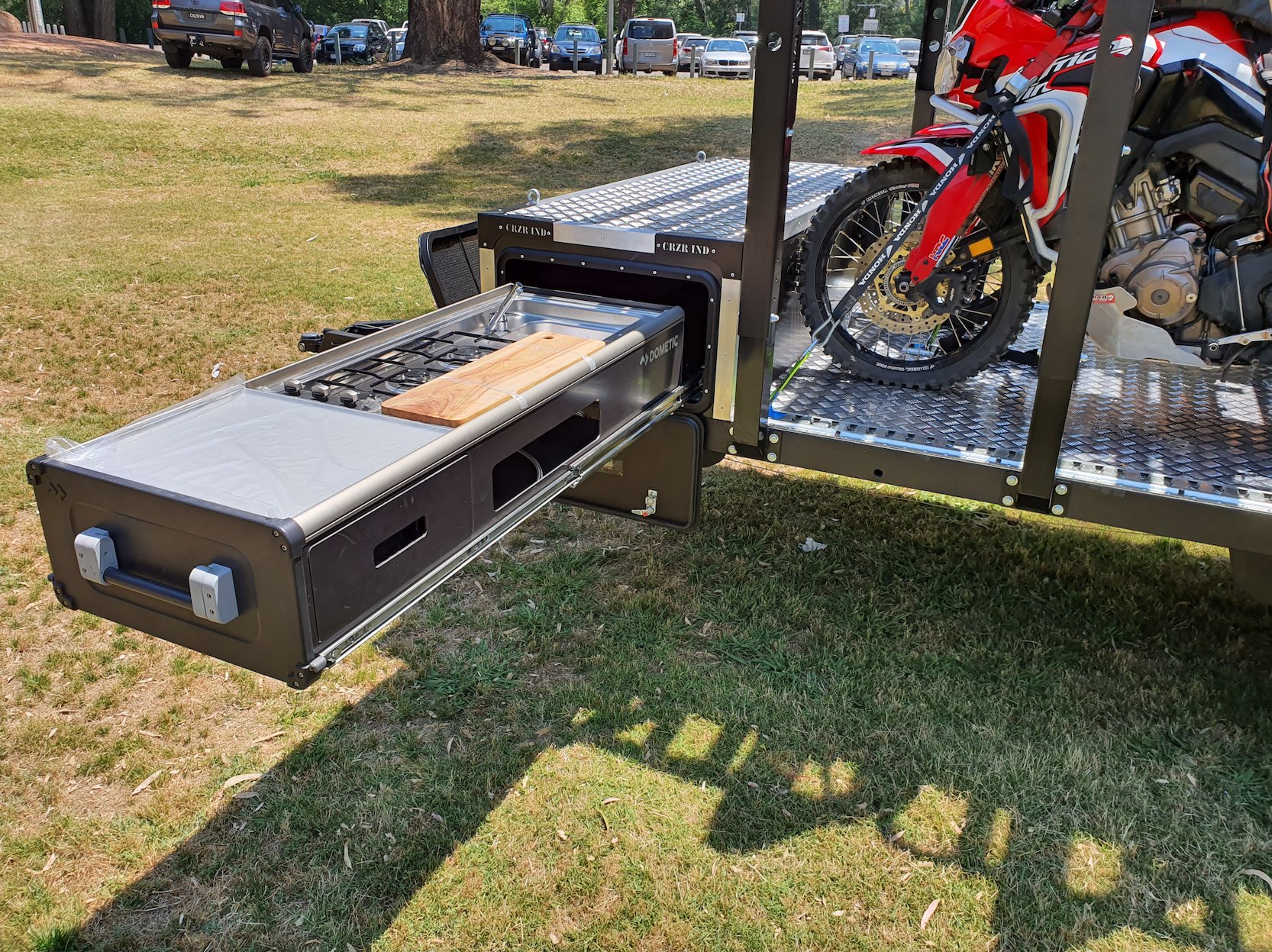 To aid longevity and reliability, the Toy Hauler runs a simple solid-axle suspension setup and CRZR claims it offers impressive axle articulation for off-road use. It runs Ironman 4X4 springs and shocks, and airbags can be fitted for heavy loads.
The price for the ultimate Toy Hauler starts at $34,990.
RRP: From $34,990