For avid Suzuki-ists, Suzuki-nuts, er, you know what I mean, the chance to buy and modify a brand-new Suzuki Jimny was too hard to resist. Feast your eyes on Tracey and Dean's rig.
When a bunch of little Suzukis have been in your shed for a lot of years, there really isn't much chance you're not going to get a brand spanker when Suzuki release their newest model. That's where the idea for this little grey Jimny custom came from and found it's home with Tracey and Dean.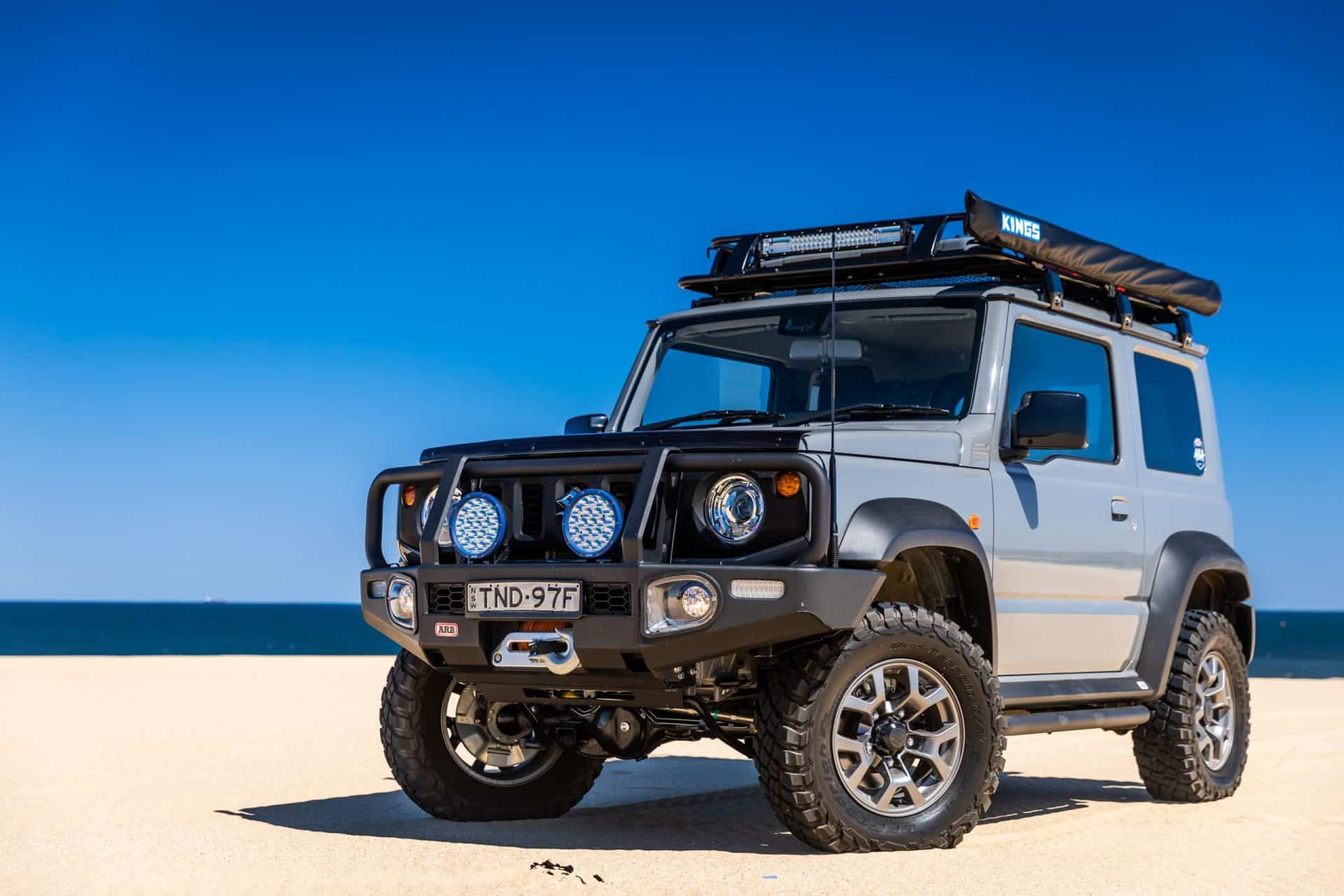 This fine example of a 2019 Jimny was picked up by Tracey and Dean to be used as a capable little hunting and camping rig for when the pair want on overnighters in their local state forests. After getting their hands on the Jimny (sooner than what was originally promised too I might add – anyone remember the hassles of trying to buy one when they first came out?), it was straight to Out of Town 4X4 to get the catalogue thrown at it.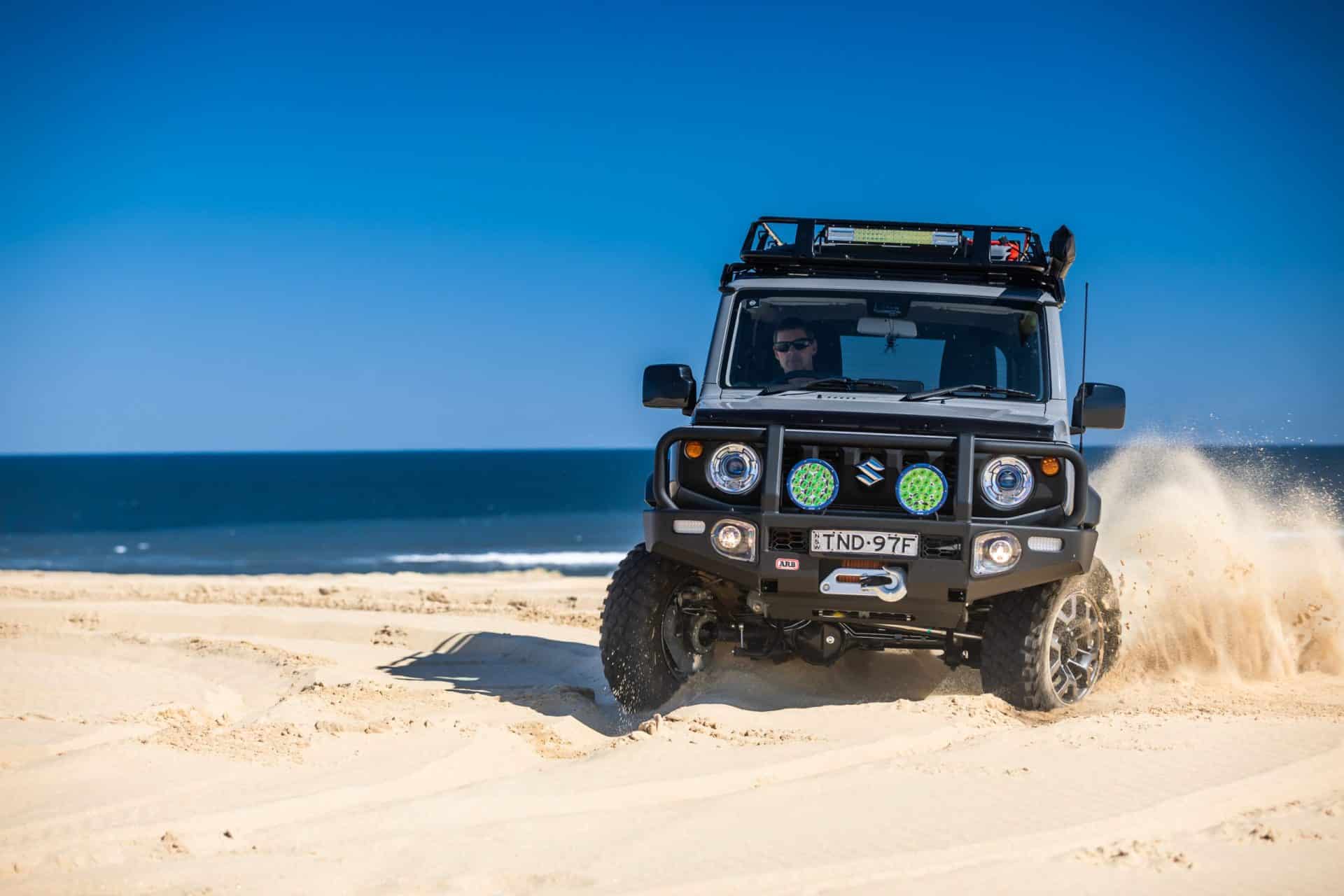 First up was an ARB bullbar to look after the front end, and a set of steel ARB sliders to protect the sills, with a winch lobbed into the bullbar for recovery duties, and a set of Adventure Kings spotties up front for lighting, paired with an LED Lightbar on the roof cage. Speaking of the roof, there's a three-quarter roof cage up there, with an awning off the side for shade, a pair of recovery boards and a jerry can holder. Funnily enough, just that one jerry can up top filled with fuel gives Tracey and Dean a solid half a tank of juice.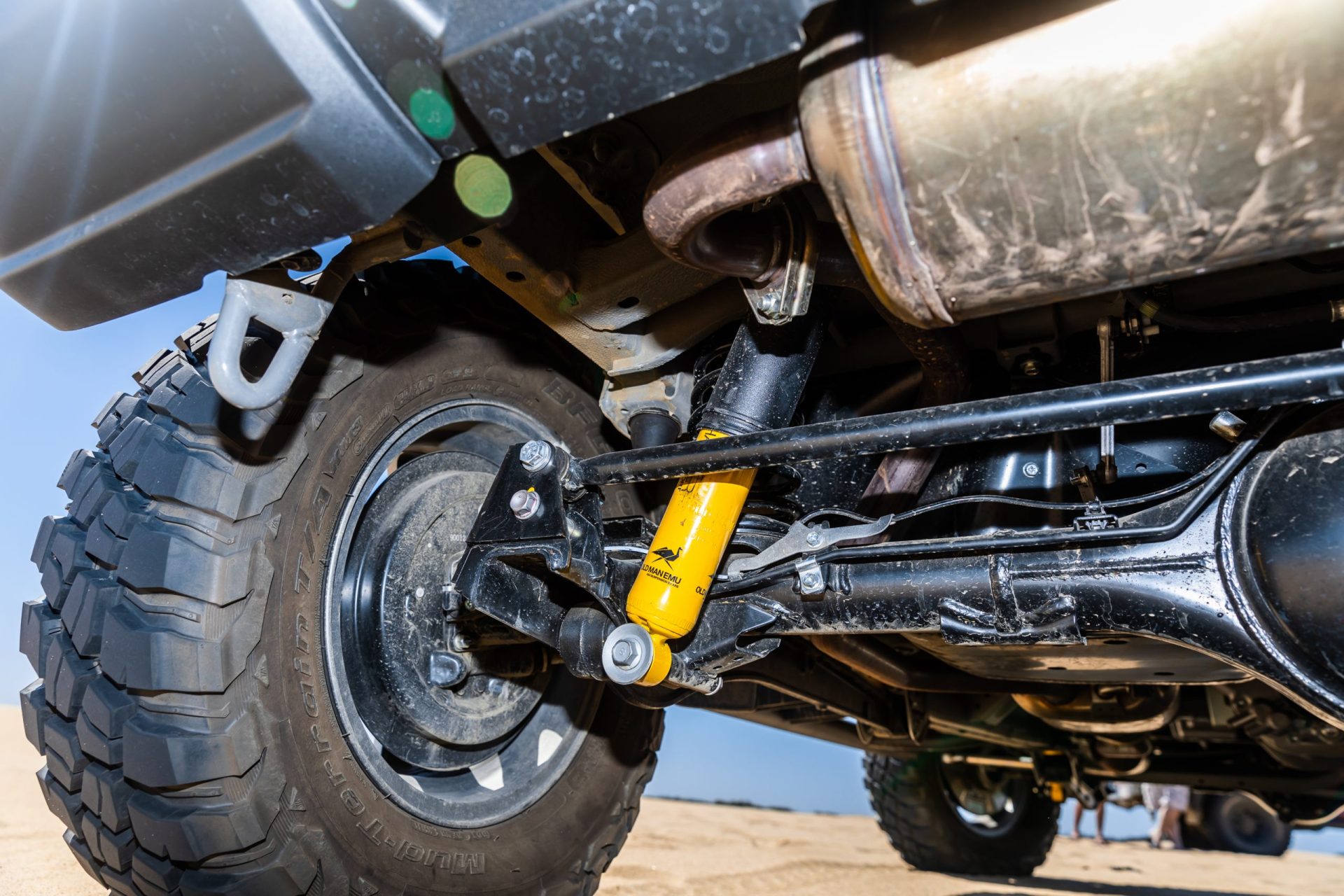 Keeping the custom Jimny stuck to the ground is a 65mm lift from Old Man Emu including bump stops, coil packs and castors, with a set of BFGoodrich KM3's in  a 215/75R15 giving it all the traction it'll ever need. There is also a headlight levelling sensor that had to get changed out to suit the lift too, for those playing at home and thinking about modifying their own Jimny. Under the bonnet, there's an Optima Yellow Top battery on starting duties, and they've bolted up a little air-compressor to keep the tyres sorted when airing up and down while out four-wheel driving.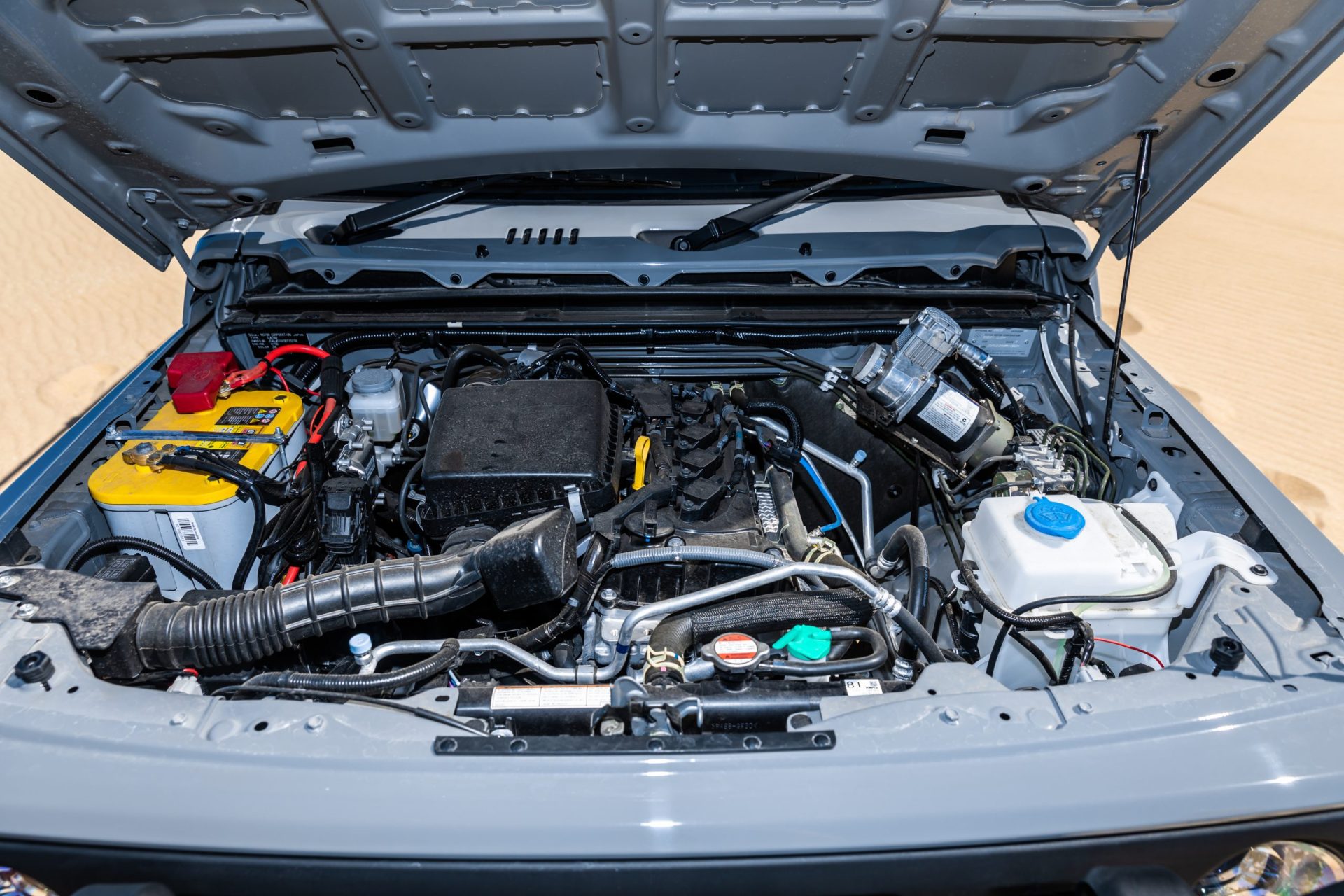 On the inside, things have been kept reasonably stock, with a few extra switches to look after the spotties and accessories, a volt gauge to keep an eye on the battery and charging, plus an Oricom UHF and aerial looking after comms. The rear seats are essentially permanently down, which actually gives a pretty fair amount of storage (for a Suzuki), for all of the camping gear they take away on trips.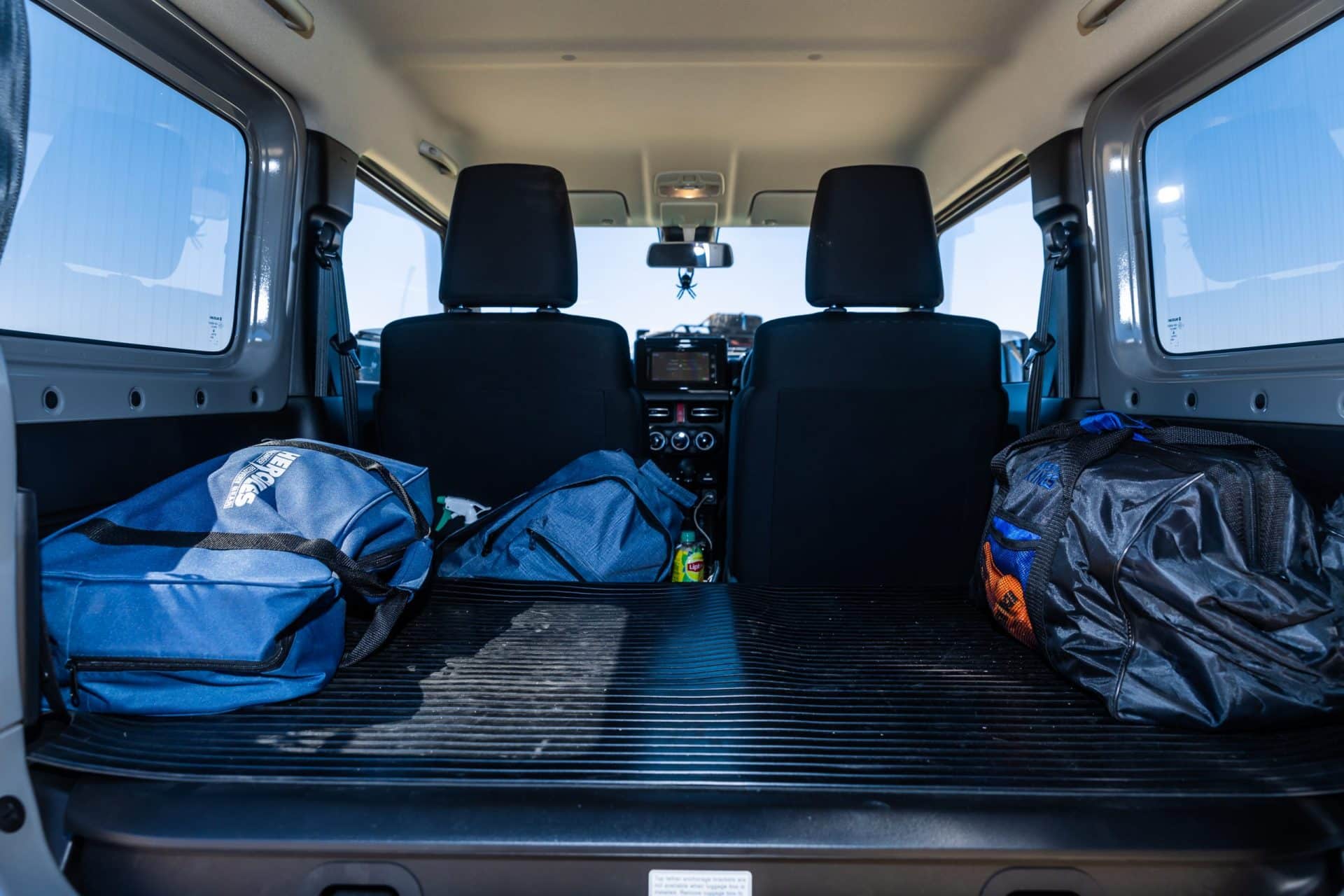 Tracey and Dean told us that future plans for the little Jimny include a rear bar, snorkel and a tow bar. Their favourite place to take the Jimny is up into the Barrington Tops, Nundle, and just about any state forest they can get to. One of the biggest issues that they faced when they were building the Jimny up, was that due to it being such a new model, there was some waiting for after-market parts to be sorted, however, the folks at ARB had them sorted rather quickly.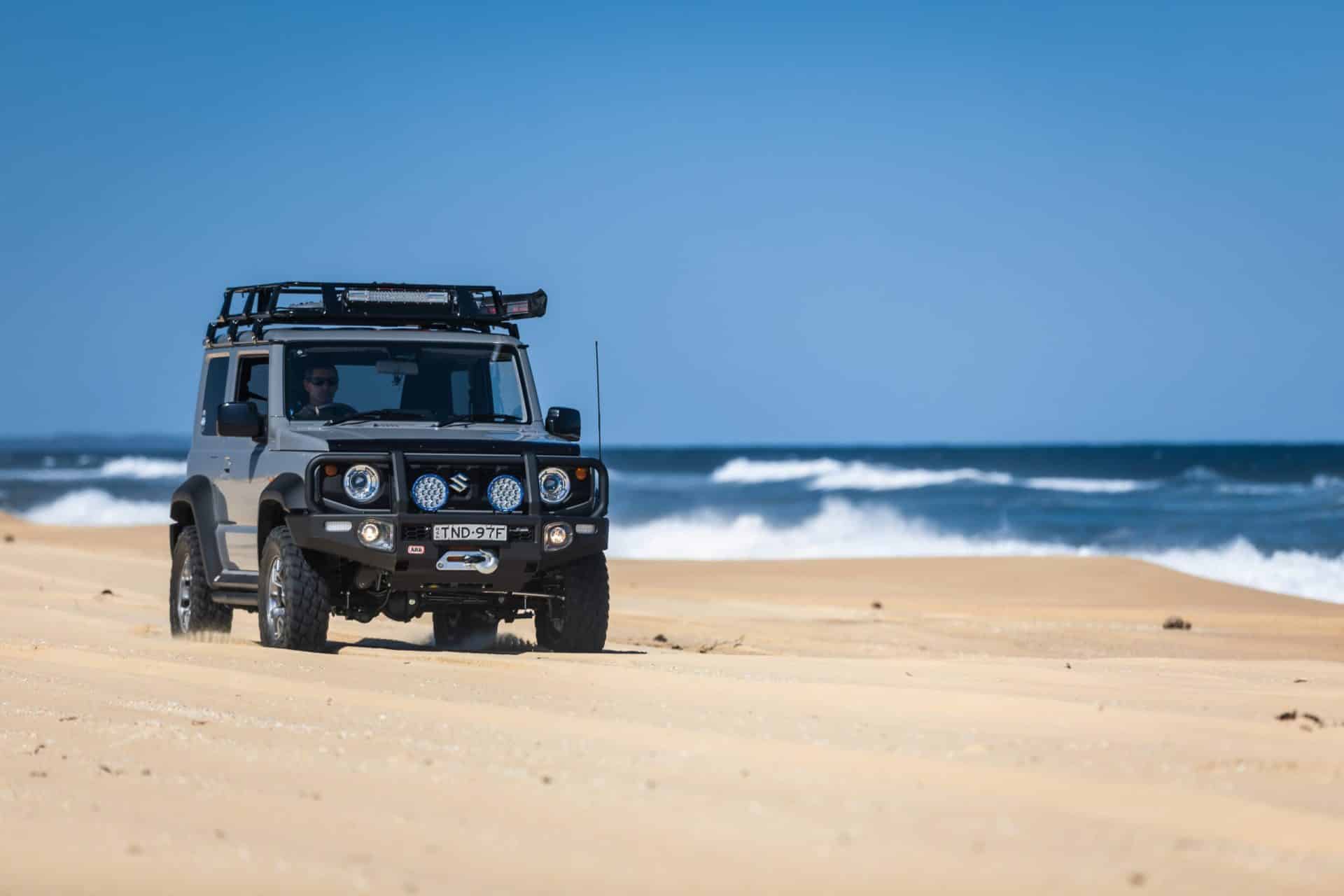 All in all, this may not be the biggest and angriest Suzuki out there click on these words to watch our video test of standard vs modified Jimnys, but it is possibly one of the neatest Jimny customs we've seen in a while.