Outback Armour suspension is now well established in Australia. We sat down with Brad Bernard to learn a bit more about the company.
Unsealed 4X4: Outback Armour has been well established within the suspension market for nearly a decade now. How did Outback Armour come about?
Brad Bernard: Outback Armour has been purpose-built around our people, their skills, experience, accumulated knowledge, and drive to succeed.  Designing and developing 4×4 suspension is often considered a "black-art" that few understand or do well. This gives us somewhat of a competitive edge as we have a pretty good grip on what we are doing as a team.
Our products have real-world application; engineering is creativity at its core, we work with advanced manufacturing, often our work is physically demanding. We get sweaty, we get dirty, then we get to travel Australia and the world spending time with people of all different cultures.
We couldn't think of anything else we would rather do.
U4X4: With the Defence work OA does, has that come about from four-wheel drive experience? Or have you brought Defence quality and technology suspension to the masses in the four-wheel drive world?
BB: Defence and armoured vehicle suspension has been the central part of our focus from the beginning, hence the name, Outback Armour.
There are similarities between 4X4 and armoured vehicle suspension, however they are not the same, and for good reason, they have significantly different performance applications.  Both sectors provide benefits to the other as far as technology and quality are concerned.  Both are about protecting investments in hardware and lives.
There are features that we develop for military applications that make sense to work back into the 4X4 product from time to time, so those engineering improvements flow through.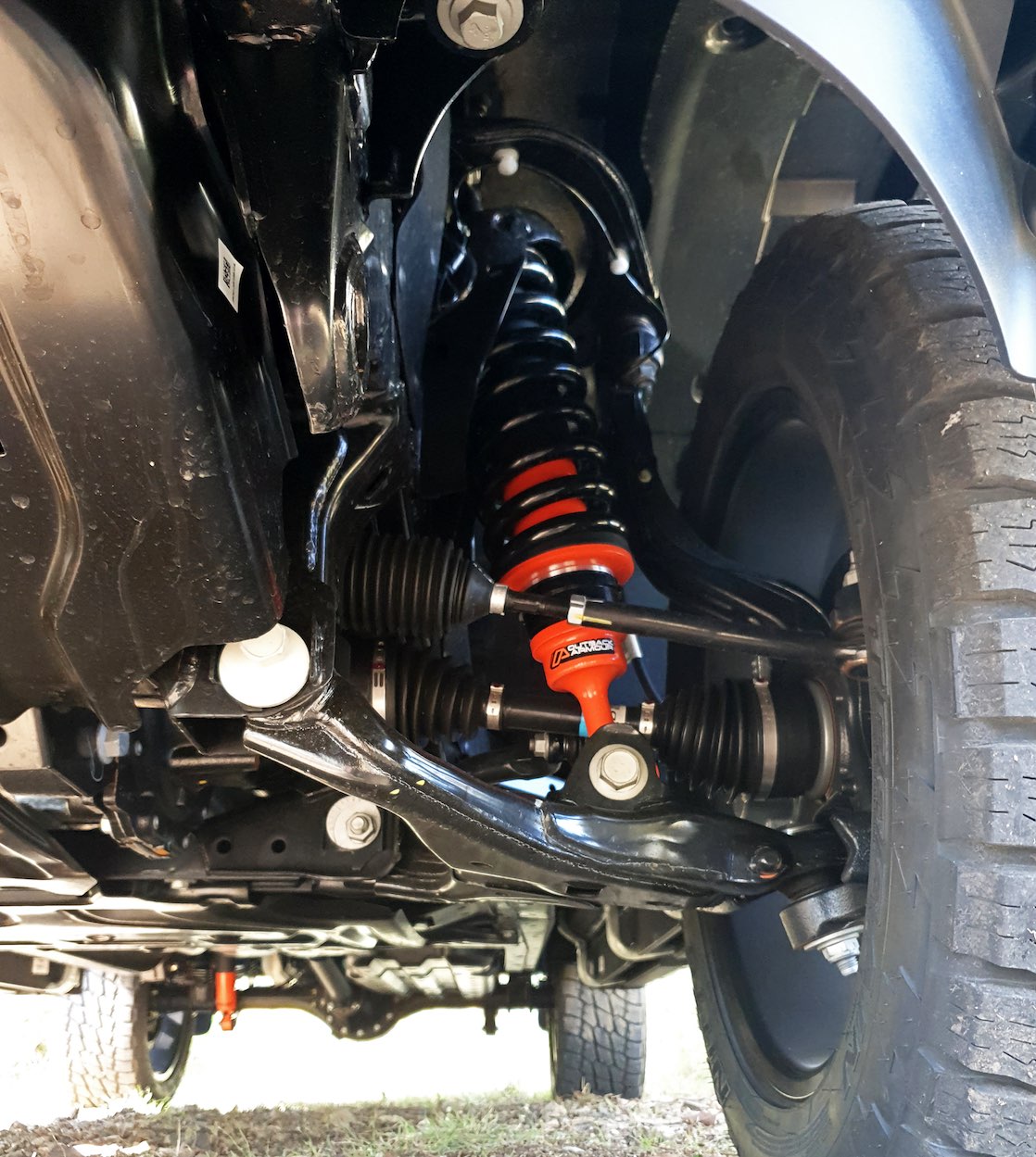 U4X4: What testing goes into the Outback Armour kits while they're being developed?
BB: Our development process is quite thorough.
Initially we test drive the original vehicle to determine its characteristics, how we all feel about the vehicle.  Then we pull it all apart and measure everything: shock designs, mounting points, shock damping profiles, spring designs, spring rates, bump stops, travel, clearances and anything else that should reasonably be considered, any limitations. This gives us a starting point.
Shock absorbers are designed in conjunction with the parameters garnered from the initial testing and the improvements that we can make for travel, body size and damping forces. Prototypes are usually made in-house by our engineers so that fitment and performance can be tested and adjusted as required to achieve the required outcome.
Coil springs and leaf springs are designed in CAD software, and several iterations may be produced for prototype fitment and performance analysis.
Once all the components have been prototyped and installed, the vehicle is tested by our engineering, management and sales support staff to determine a consensus of opinions on the performance of the vehicle and suitability for release to production.
All production parts are then individually tested for critical and specific performance followed by on-vehicle testing prior to final release to our customers.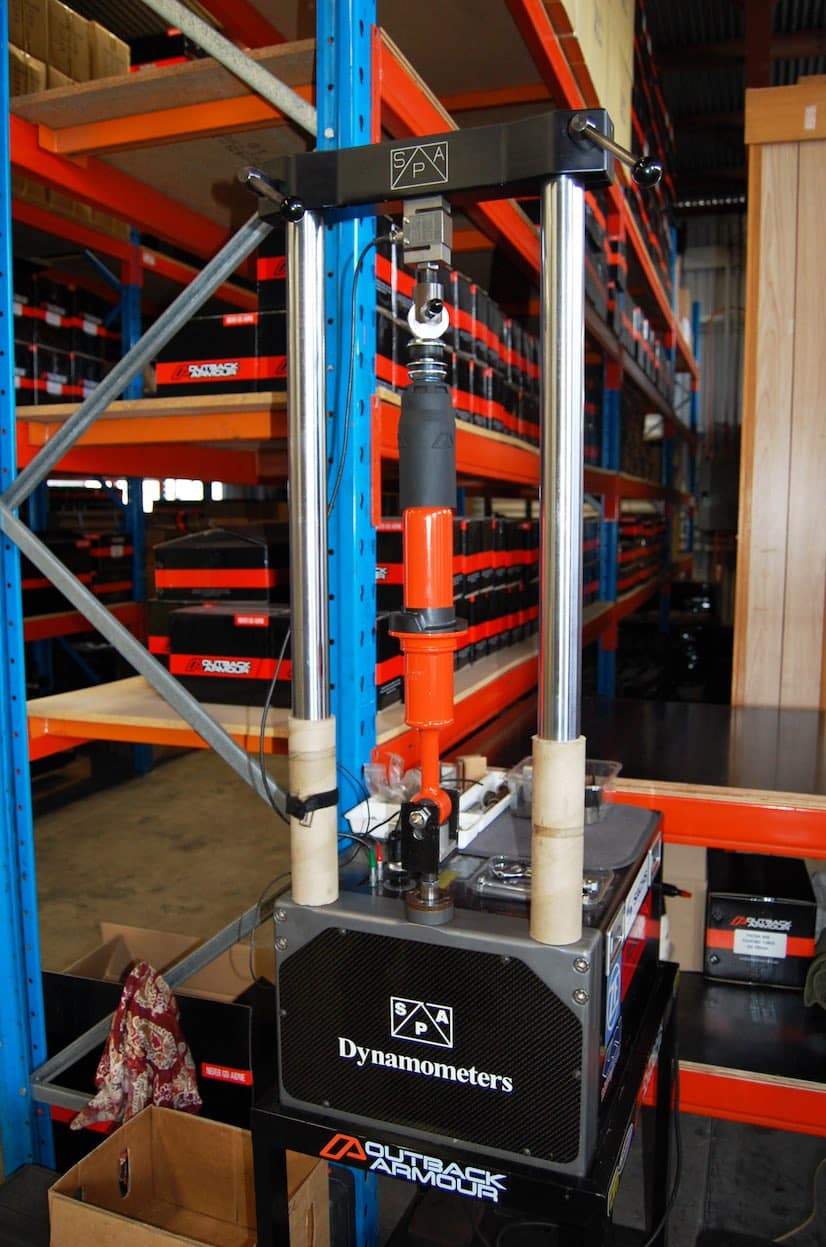 U4X4: What would be the biggest mistake four-wheel drivers make when purchasing new suspension?
BB: "How big can I go?" and "I want the biggest lift possible!"
Lifting the vehicle is good for lots of reasons including to achieve a better stance, to fit bigger tyres, to carry more load and to provide additional ground clearance. We recommend considering the vehicles original design, the additional loads to be carried and the intended future use, then working forward to select the best setup to be installed.
The suspension acts as one complete integrated system. Matching suspension components all around is important for achieving a comfortable and stable ride. There will be a lot of time spent behind the wheel, so making the right decisions upfront will not be regretted.
Forward rake is vital to maintain steering and general comfort, especially as loads are added or removed from the vehicle.
Bigger is not always better. Steep lower control arm angles can be like walking on crutches and will result in a rough, comfortable ride.
Adequate up and down travel is required to maintain traction. Tuck and flex is the name of the game when you are wheeling off-road.
More expensive is not always better. Some brands just cost more due to the number of hands they pass through before they get to the customer.
Speaking to a professional fitment centre is always a good idea.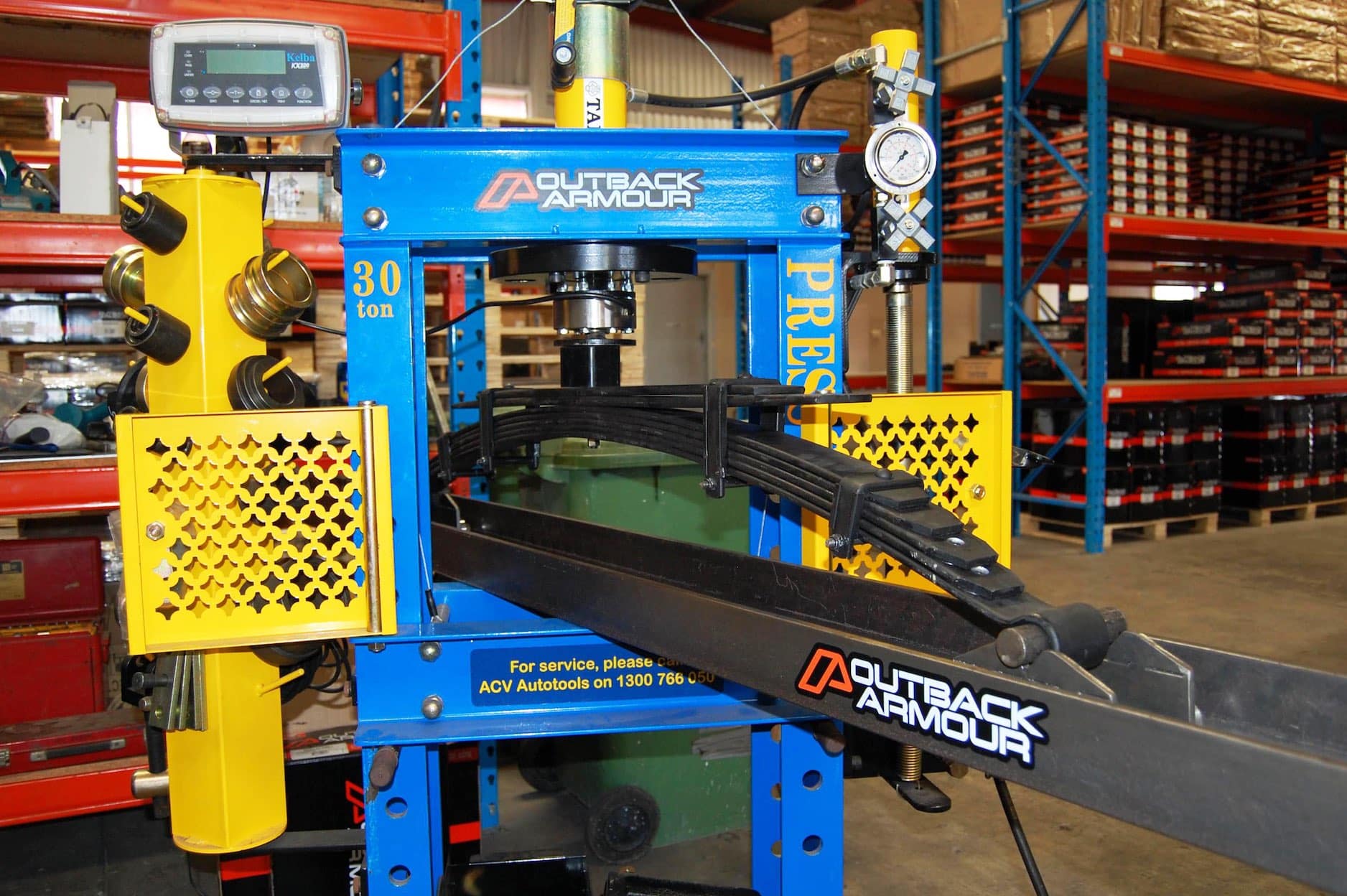 U4X4: For a bloke who bought a 2018 HiLux with an 'eBay special' suspension kit already installed (that rides like a billy cart, no less), what suspension kit would you suggest to be able to have good articulation, but still decent on-road manners, and why? Mods include winch, bulbar, and around 300kg constant load in the canopy on the back?
BB: We actually own one of these vehicles, and the setup is actually pretty close to what is described above, so here is our experience. The first thing is that the chassis is actually stiffer than the previous model HiLux, which is great for strength but can contribute to that "billy cart" ride.   Having the extra weight on there from the bulbar, winch, canopy and 200kg+ rear load actually helps a lot.
Installing our "expedition coils" in the front provides up to 50mm lift, good control and significantly reduces the risk of coil-binding on compression. Suggest also to install from extended rubber bump/jounce stops to soften impacts and protect the other suspension components.
Outback Armour provides loaded height graphs for each of our leaf springs on our website. Use this graph to identify which leaf spring is best for your expected load requirements. As an example, we offer an "Expedition" leaf spring that provides 50mm lift @ approx. 200kg rear load or an "Expedition HD" leaf spring that provides 50mm lift @ approx. 400kg rear load. We would probably suggest the Expedition HD in this case as the vehicle has a constant load and would likely be further loaded on occasion after that. Rear extended rubber bump/jounce stops provide good protection against hard landings.
Shocks – Both our performance and adjustable bypass shocks provide great outcomes in this vehicle. Choose the performance shocks if you just want to drive it, or the adjustable bypass shocks if you want to play a little more in different terrains and are particular about the performance characteristics.
From a height setup, big tyres are not really possible on this vehicle, so a moderate 50mm lift is the maximum we would recommend with a forward rake of at least 10mm. The vehicle still looks great and performs how it should in all conditions and over all terrain.
U4X4: Outback Armour covers the vast majority of the more popular four-wheel drives out there. Are there any new models in the development pipeline you can tell me about?
BB: We continue to develop a product for most if not all new 4X4 vehicles. At the moment we are working on the larger American trucks, including the Ford F-Series and RAM trucks that have made their way into the Australian market.
Head to the following link for more details on Outback Armour suspension.