Our resident out-and-about tourer Kev Smith has been running a set of Kenda Klever MTs on his LandCruiser for the past two years. Here's what he thinks of them… so far.
Words and photos: Kev Smith
Over the years I've been a bit of a tyre snob – I've tried the best but now I'm looking at the rest, which is how I ended up with a set of Kenda Klever MT tyres on my LandCruiser.
In the past I've spent a bloody fortune on big-brand tyres and there's no doubt they have been well worth the coin, proving themselves over countless thousands of kilometres of driving all over the country. But at the other end of the scale, I've tried some of the el-cheapo brands too, and I've often been just as impressed. Having spent some 20-odd (some very odd) years in the bush, touring outback desert regions, clocking up stacks of highway miles and just recently spending time down south in Tassie and up north at the Cape, I reckon I can lay claim to being a seasoned traveller.
Over the past 18 months we've been travelling around Australia knocking together stories for Unsealed 4X4 – you know, the all ultimate Aussie dream – and when it came time to prep with tyres, I knew I wanted muddies again to suit where we planned to go. I know there are various pros and cons when fitting muddies – noise, wear rate, dicey in the wet (allegedly) and so on – but I was willing to make those compromises for the off-road capabilities only mud-terrain tyres can provide.
Why Kendas?
On a side note, we bought a hybrid camper the year before our trip and it was already fitted with Kenda Klever MTs. Now while they looked 'tough' on the camper (the only reason camper manufacturers put them on, I reckon), I just accepted they were on there and they wouldn't last long. But after having them aligned and balanced, they performed beyond expectations.
After running the Kendas on the trailer for a year, I thought I'd take a gamble and throw a set onto the Cruiser after doing a little Googling. I was pleasantly surprised with the ratings overseas, as well as the vast range of tyres that Kenda makes – motorcycles, 4X4s, trucks, quads, mowers and more. Even the history behind the company is pretty impressive; Kenda was established in 1962 in Taiwan and originally produced bike tyres before moving into other fields. These days Kenda is major player in the tyre game with several factories in China, USA, Germany and Indonesia, various technical centres, and also establishing a joint venture with Cooper Tyres. The company has also established a reputable name in the the off-road, drifting and racing scenes in the USA. Kenda now supplies to over 150 countries, has more than 10,000 employees, and has just developed an Eco tyre that it claims emits less CO2 and will apparently provide better fuel economy thanks to its silica-infused tread that results in less rolling resistance.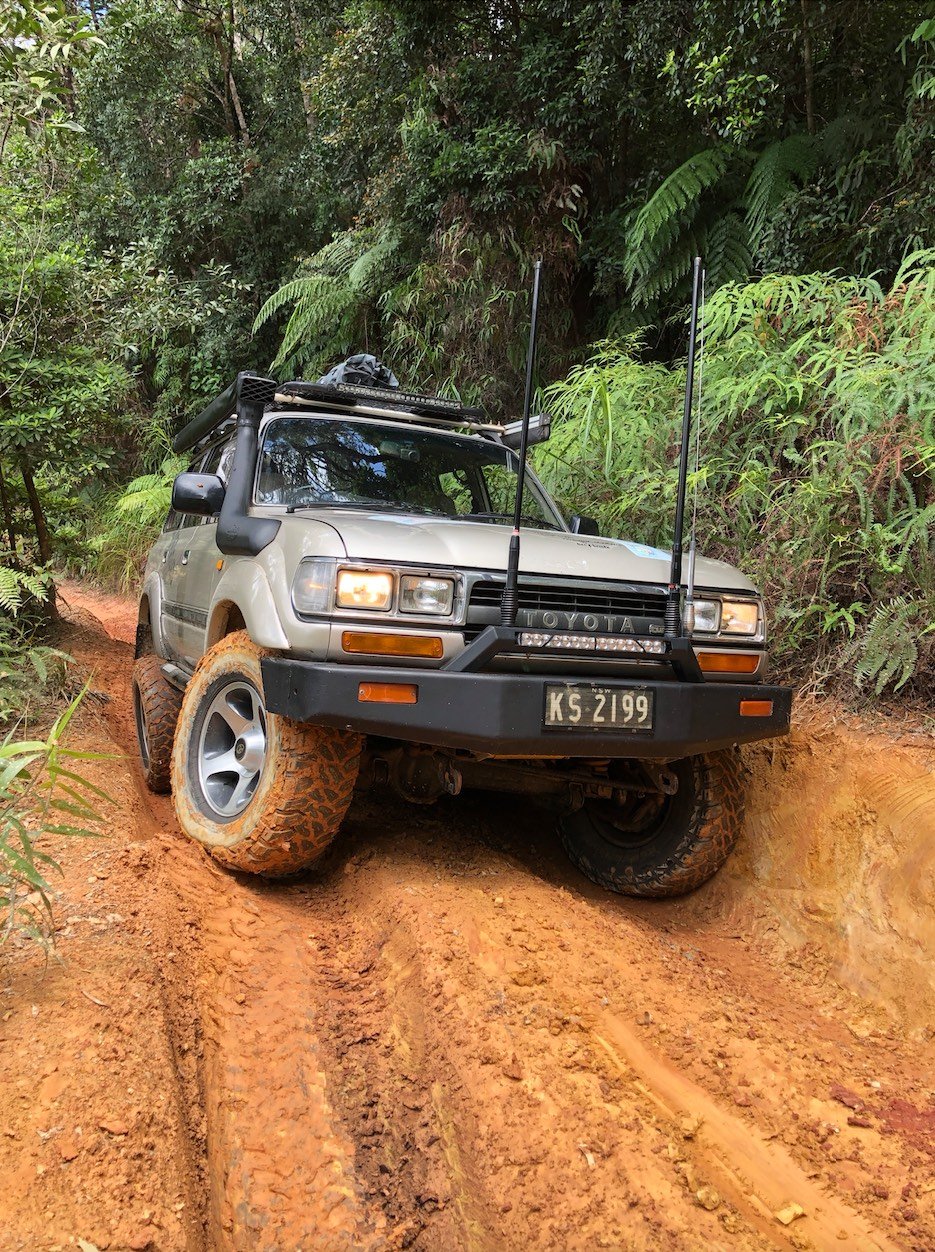 How much?
With my head full of Google facts, I I took a punt and matched up the Cruiser's tyres with my trailer. After all, when trying to prepare to go on the road full-time, you don't usually have a bucket-load of cash to spare, and the Kenda Klever MT rubber came in under budget. I paid just on $240 each (fitted and balanced) for a set of 285/75R16s, which I reckon is pretty good value for money.
First impressions
The Kenda Klever MTs have a double steel-belted construction with three-ply sidewalls, and they feature tough square shoulder lugs that provide pretty decent self-cleaning capabilities.
My first impressions were that they exhibit the typical howling noise and blocky on-road feel you'd expect, but they're certainly not the noisiest muddies I've run before (mind you, I've run comp-style tyres in the past that have scared little kids walking down the road).
Now, after thousands of clicks all over Australia, I've got to say I'm bloody impressed! We've done some big miles along Gulf-type roads, outback desert roads and a lot of tar; we've played in the sand (not the best for a muddy); we've sloshed our way through mud (around Tassie); and we've given the Kendas a hiding around the back block of Coffs Harbour (the 4X4 capital of NSW).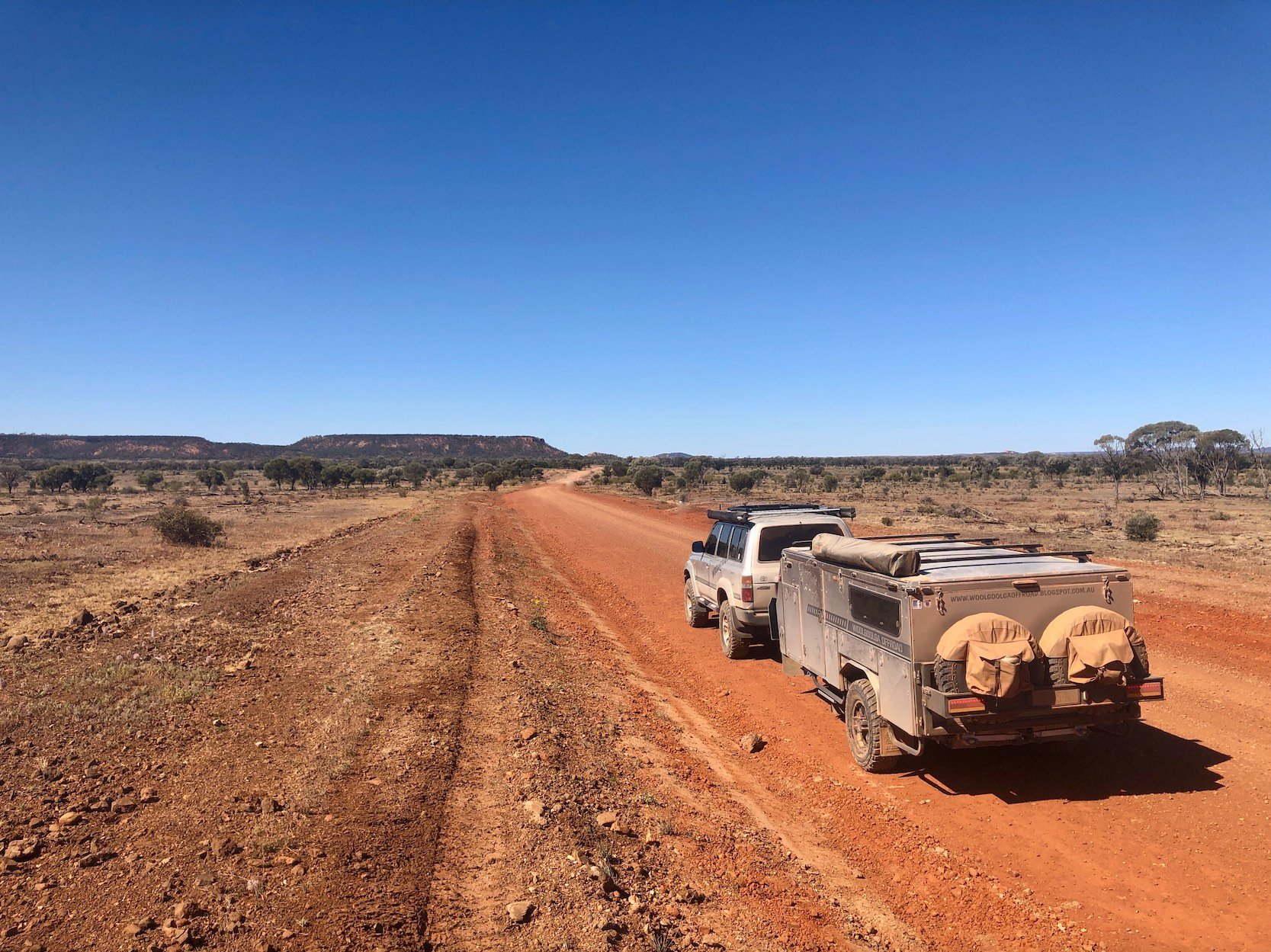 Final thoughts
After running these tyres for nearly two years, and being on the road for the last 18 months, I am impressed with the performance of the Kenda Klever MT tyres in most conditions (I haven't had them in the snow yet), but like any tyre they need to be looked after. I check pressures every morning when cold, do a visual inspection every time I walk around the vehicle and I basically baby them by trying not to hit big sharp things on the road, taking care over washouts and dropping pressures to suit conditions.
They aren't ATs, so I always take extra care in the outback where gibber rocks tend to split sidewalls and the open tread pattern is more vulnerable to damage from sharp rocks or other foreign objects, but that's the chance you take with nearly any tyre.
The Kendas have covered 60,000km so far including heavy towing, exploring nearly all road types and copping a caning in the bush. I'm impressed enough so far that I'd probably run them again.
It's interesting to note, the trailer tyres are marked 'Made in China' while the Kendas on the 80 Series are marked 'Made in Taiwan'.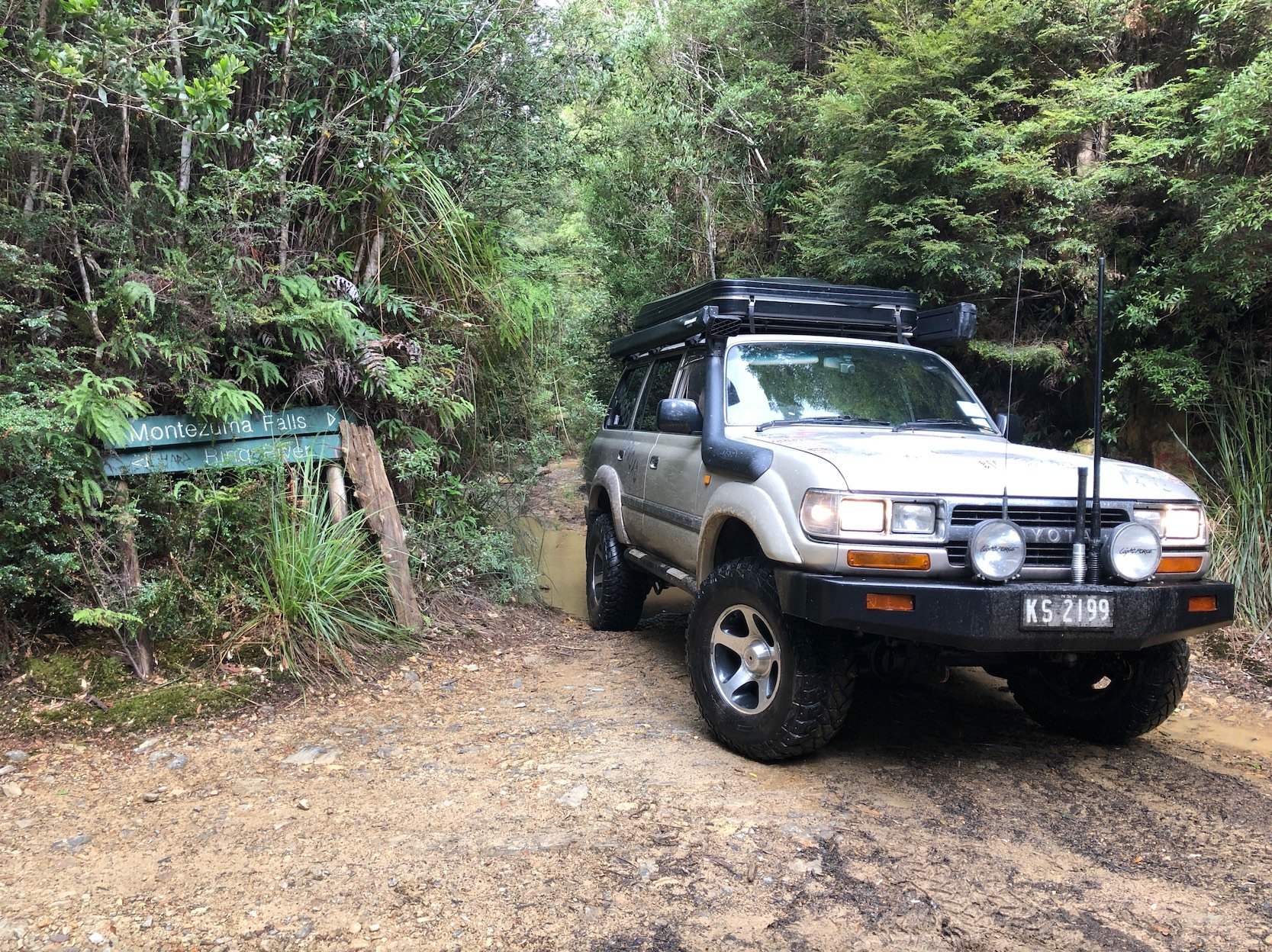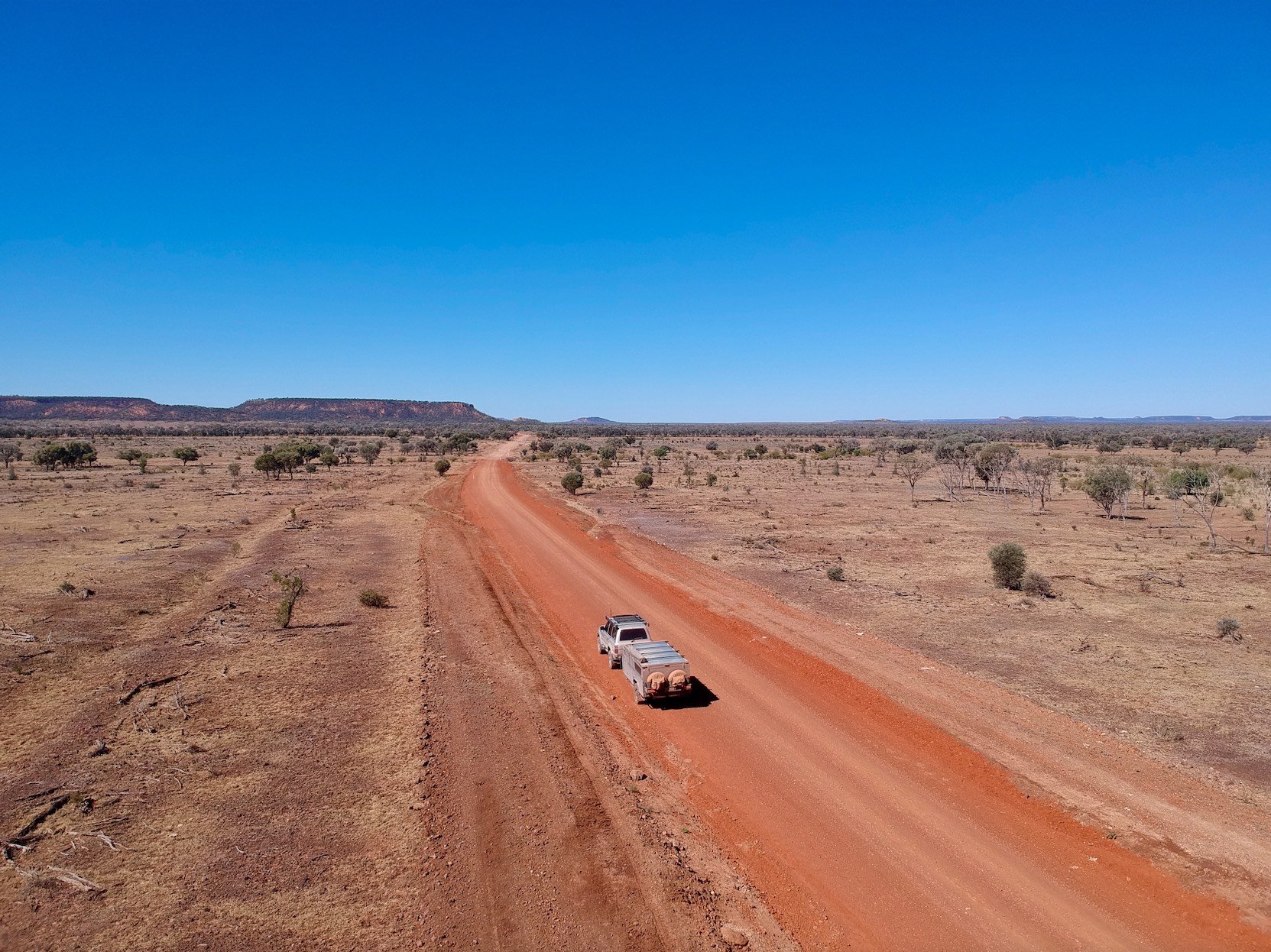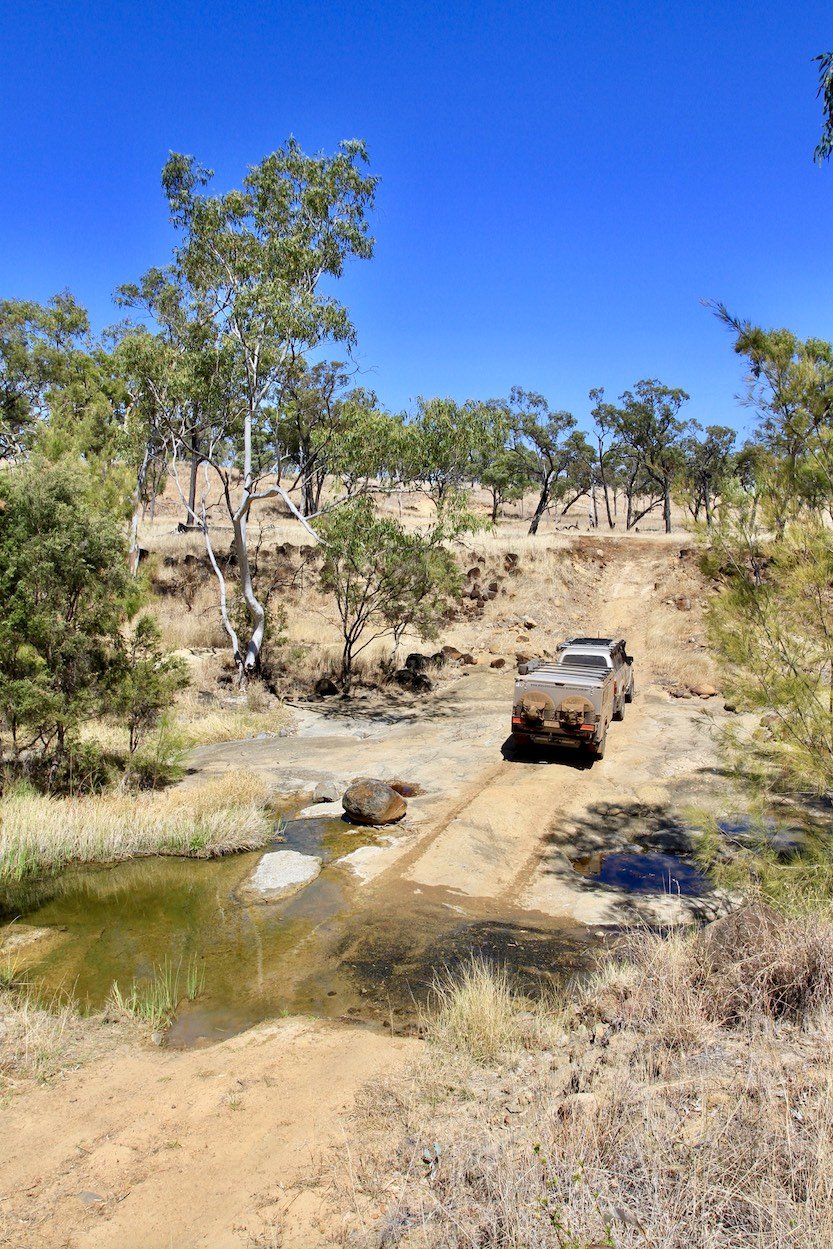 Pros and cons
Pros: The on- and off-road performance of these tyres has surprised me. On the road (sealed) I run them at 45psi, and they wear well and despite the blocky tread pattern they seem to clear mud and rocks pretty well. Off-road they perform bloody well in all conditions. They also keep their balance well. The price was very attractive too – half the price of some other brands on the market, but certainly not half the tyre
Cons: You need to drop a stack of pressure out of them for off-road driving. With my previous muddies I would go down to 22psi off-road, but with these Kenda Klever MT tyres I go straight to 16psi to get them to bag out. Another con is that the tread blocks are very open which could make them more prone to punctures.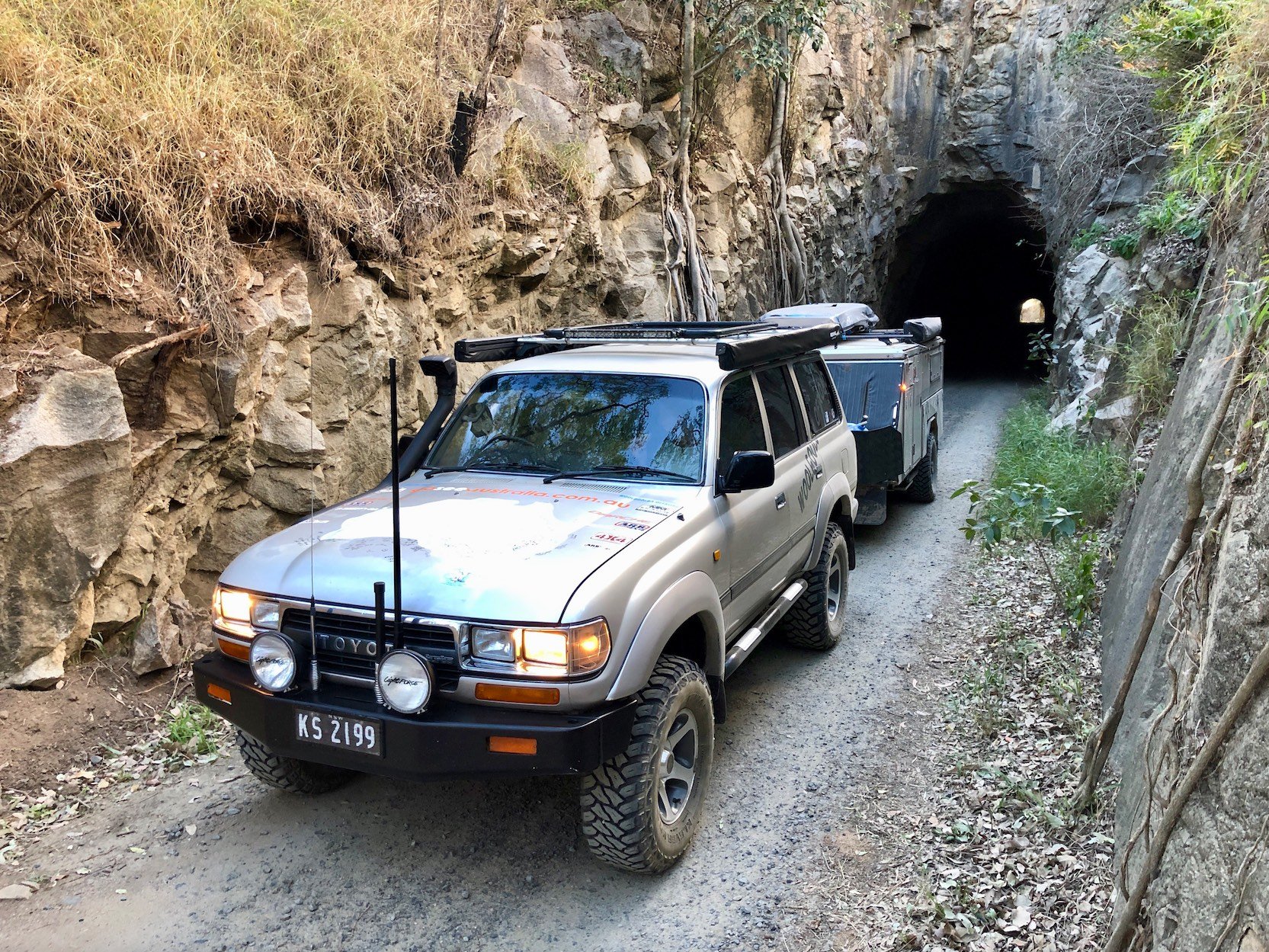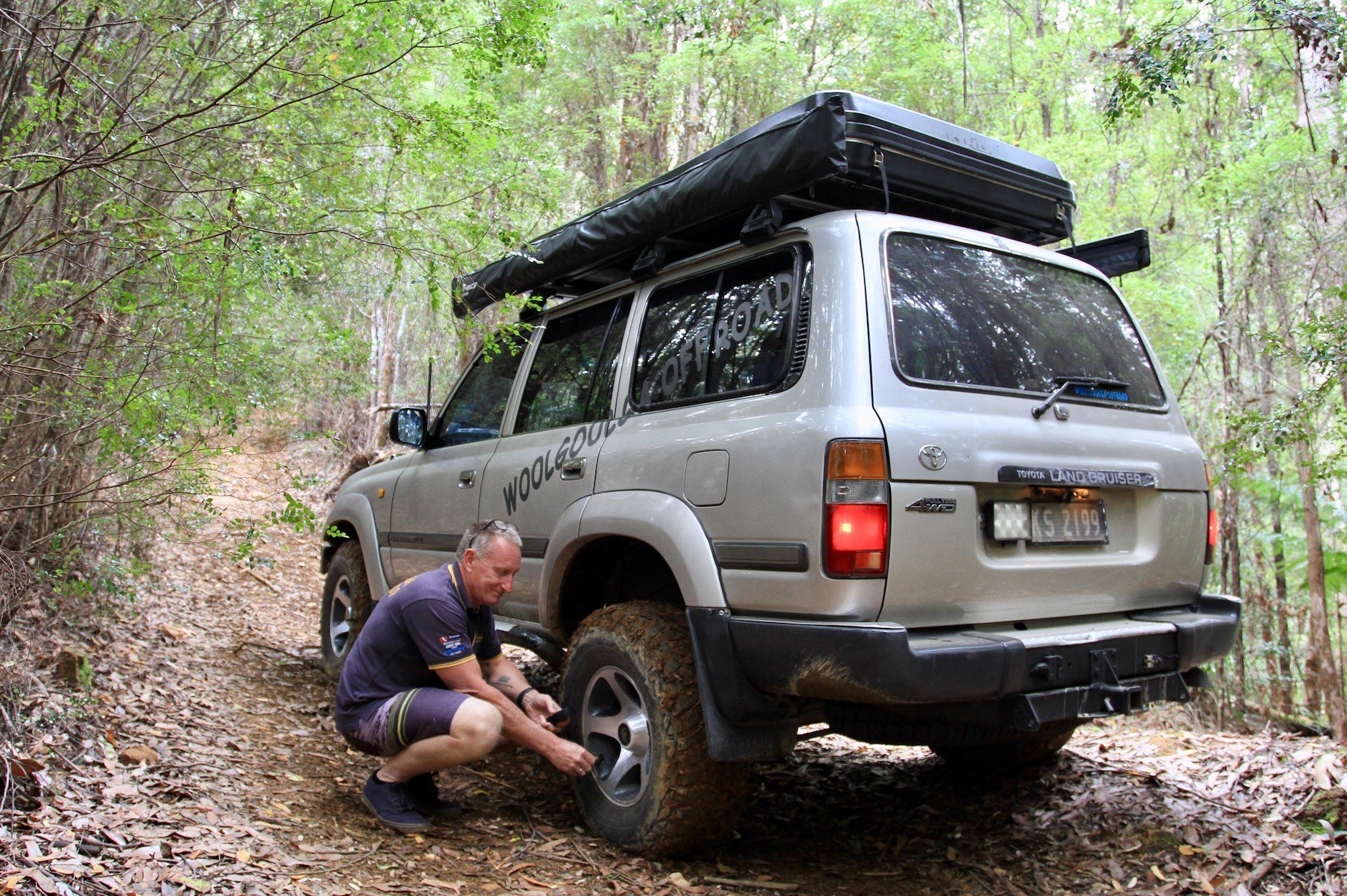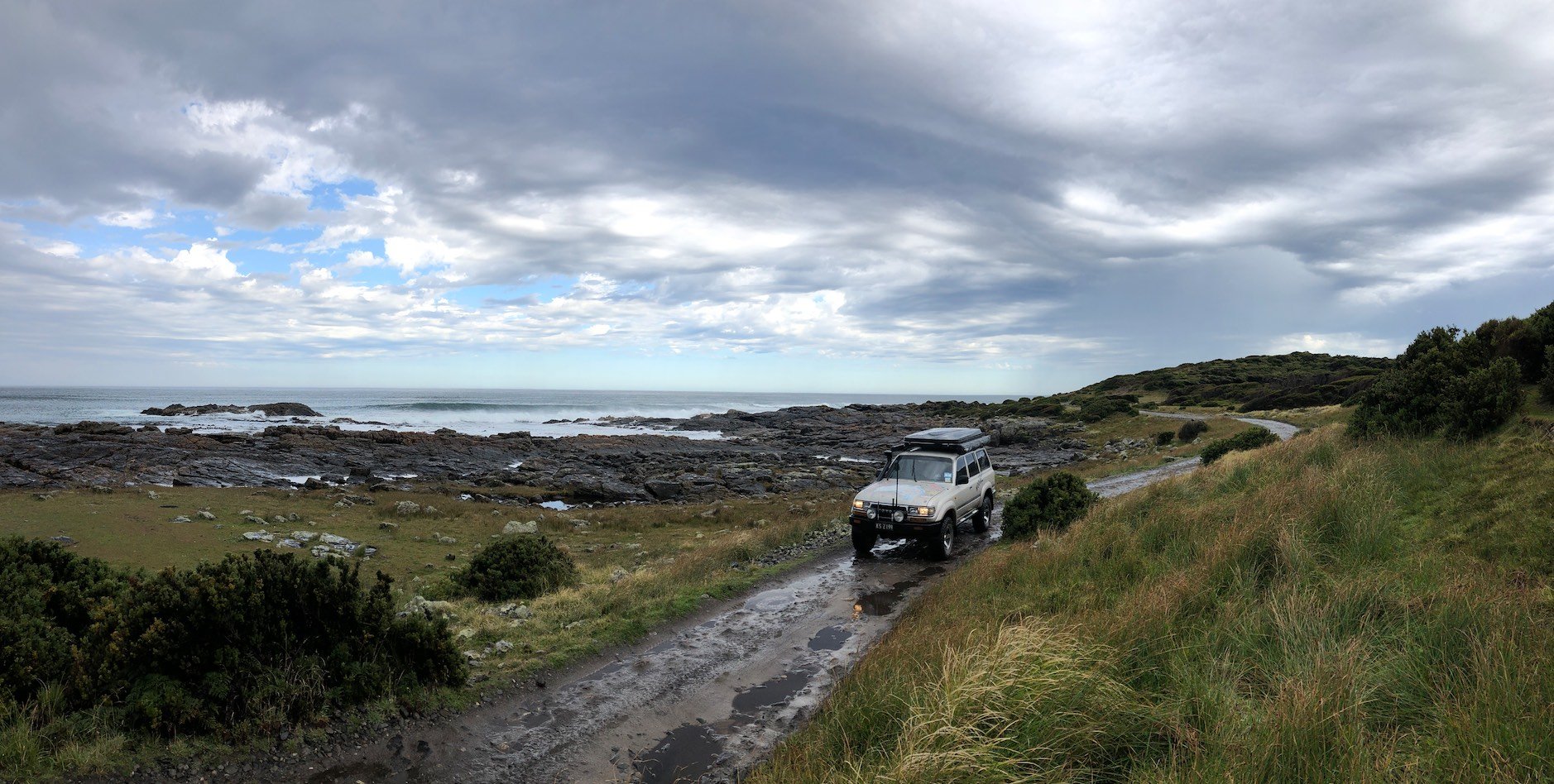 RRP: $240 (price Kev paid, fitted and balanced)