The future of 4X4 design is independent suspension, a monocoque chassis, and hybrid if not electric powertrains. So why is the INEOS Grenadier going old-school?
The evolution of off-road vehicles has followed a clear path since the first Willys Jeeps of the 1940s. Suspension was, at first, leaf springs on live axles which gave way to coils which offered a smoother ride, better axle location and therefore better handling. Live axles gave way to independent suspension because of lower unsprung mass and better handling, with a side effect of (mostly) better ground clearance. Traction control helped negate the disadvantages of independent such as less wheel travel than a live axle, and lack of a push up/push down effect during suspension flex. Monocoque chassis technology improved, so manufacturers shifted away from body-on-chassis designs.
At the same time, 4X4 vehicles became more comfortable and civilised. Back in the 1970s, the 4X4 was a rough and ready workhorse, designed for utility not for beauty. Then came the sophistication of the Range Rover and it stood out in the market of Series Land Rovers, 40 Series Cruisers and Nissan G60 Patrols.  Today, press releases for 4X4s speak in sensuous tones of "sleek lines" and "imposing presence" referencing style, heritage cues and "design language", with quotes from bespectacled, black-jumpered designers. You're more likely to find detail on what exotic animal the styling team used as their inspiration, than the torque curve of the engine, or the reduction ratio on the transfer case.
The driver is slowly being removed from control too. We now drive automatics, centre diffs are now clutches which lock by themselves. Low range is disappearing.  Adaptive terrain systems reconfigure our cars. Hill descent control makes downhills easier. Technologies like Crawl Control mean you can just hold the steering wheel and let the car do the work. Electronic locks mean you can't do whatever you want with your car as we move to renting, not owning what we use.
The last few 4X4s which were designed on a function-before-form basis are disappearing. The Defender is gone, and in its place we have something that looks Defender-ish, but Land Rover are talking more of 'urban adventures' than a ute. The 70 Series is so old it surely cannot live much longer, and Toyota show no signs of replacing it with anything similar. The Wrangler and Jimny are as tough as ever, but neither are load-lugging workhorses. Modern utes are becoming more car-like. And interestingly, we're seeing the "bro-tuff" builds coming out now, which are simply macho cosmetic flourishes designed to convey the impression of capability – wide flares, massively offset wheels, lots of lights and even fake bonnet scoops, all the equivalent of steroid-built posing muscles as opposed to true strength.
Some or all of this change is, many would argue, counter to the ideals of using a 4X4 vehicle for off-road travel and work, where function should rule over form. You and I are among them, but I'm not, and you're probably not a billionaire so we can't do much about it. But Jim Ratcliffe is. He's founder of the industrial group INEOS, with a net worth in the order of $40 billion dollars. Not million. He's also described as a "car enthusiast and experienced adventurer" which is how one day he came to be having a "friendly pint at the Grenadier pub in London" and "identified a gap in the market for a stripped back, no-nonsense, utilitarian 4×4".
The result is, or rather will be, the INEOS Automotive Grenadier. Details at this stage are light on, but the intent is clear. Phases like "Built on Purpose", "uncompromising 4×4", "rugged, capable, durable", "best in class", "a stripped-back, boxy body", "a working tool, more angles than curves, function dictates form, every time", and "INEOS is determined that its new vehicle will offer a real and pure alternative to the current crop of standardised 'jelly-mould' SUVs". To say that these are not the phrases you see on the average new 4X4 website is an understatement, and each one warms my heart just a little more.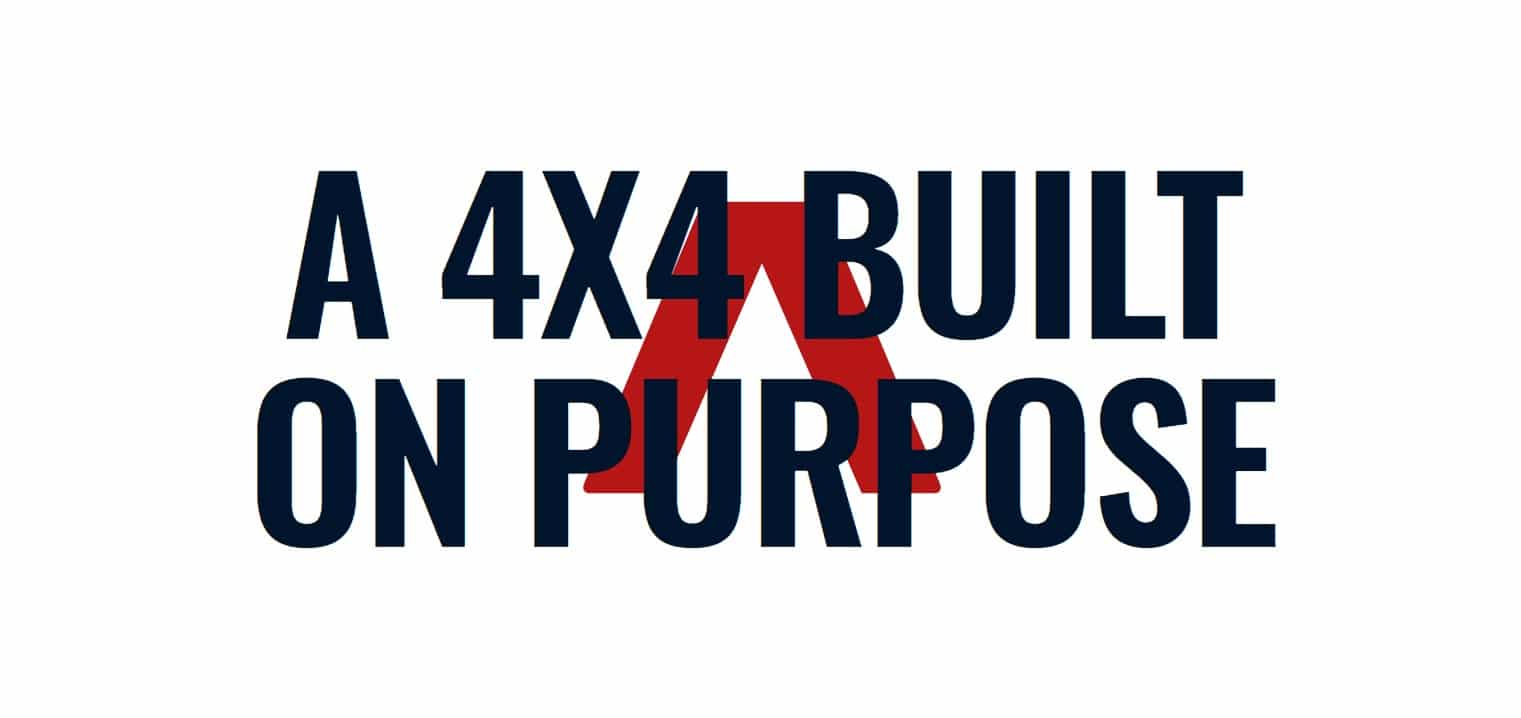 What we do know about the Grenadier's design and specification is clear. There will be a separate chassis, live axles front and rear, permanent 4WD with a locking differential (possibly cross-axle lockers), 3500kg towing capacity, petrol and diesel engines, and the ability to take a Euro pallet which is 1200x800mm. Initially there will be a wagon version, followed by a dual-cab ute. Long- and short-wheelbase versions are planned, and dimensions are roughly the same size as the Defender.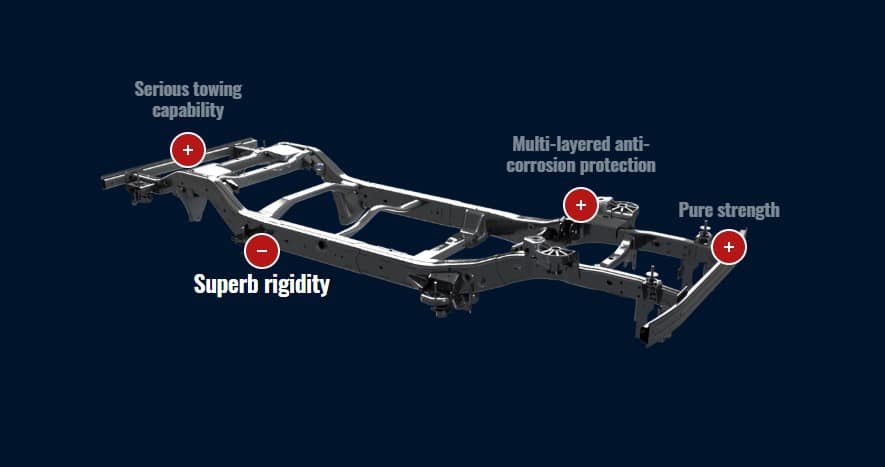 The Grenadier website doesn't have any photos of the vehicle, and all its imagery is are edited so you can't really see the vehicle itself in context, but you can tell it's mostly Defenders and Discovery 1/2s, and they're all doing serious 4X4 things as opposed to prancing around on the tops of improbably scenic hills, unloading mountain bikes to be ridden by lycra-clad supermodels. INEOS plan to reveal the Grenadier in 2021, so we'll see what it looks like then.
The INEOS website says that Jim Ratcliffe "is a fan of the original Defender" and that when it ceased production, Jim "saw a gap in the market for an uncompromising off-roader that stood for adventure and active driving but also had the capability to be a work and utility machine". But the Grenadier won't be a copy of the Defender such as the versions produced by Santana. Jim said he is "a great admirer of the old Land Rover Defender and have enormous respect for its off-road capability, and our new 4×4 has been inspired by it. But whilst our off-roader might share its spirit, our new vehicle will be a major improvement on previous models." INEOS says the Grenadier's target market is "global and includes agriculture and forestry workers, explorers and adventurers as well as traditional Defender fans that simply enjoy an authentic 4×4 driving experience".
Nice words, but how serious is INEOS? The automotive world is littered with start-ups built on dreams but there's reason to think the Grenadier will become a reality. It is, after all, backed by INEOS, which is the 200th largest company in the world with annual sales of around $60bn, and it is a personal project of the company's well-funded founder. But throwing money at a problem is never enough, and again there's plenty of examples of money-backed failure. That's why it's heartening to see the partnerships and contracts INEOS is putting in place.
BMW will supply the powertrain with a six-cylinder engine specifically tuned and modified for 4×4 use, and Magna will do chassis and suspension. Who's Magna? If I said Pinzgauer, Haflinger and G-Wagen and Steyr-Puch…would that ring any bells? Yes, them. And for axles INEOS has turned to Carraro, who are a big name in earthmoving and agricultural machinery. So there's what I would call the right names involved, doing the right things, and no sign of the likes of Victoria Beckham as a consultant. Instead, INEOS have also chosen vet-turned-amateur-engineer Mark Evans (do watch "A 4X4 is Born", it's great) to front a series of videos about the vehicle, and the first one is short on rah-rah and a bit longer on design concepts everything I read and hear about this vehicle indicates it'll be exactly as promised.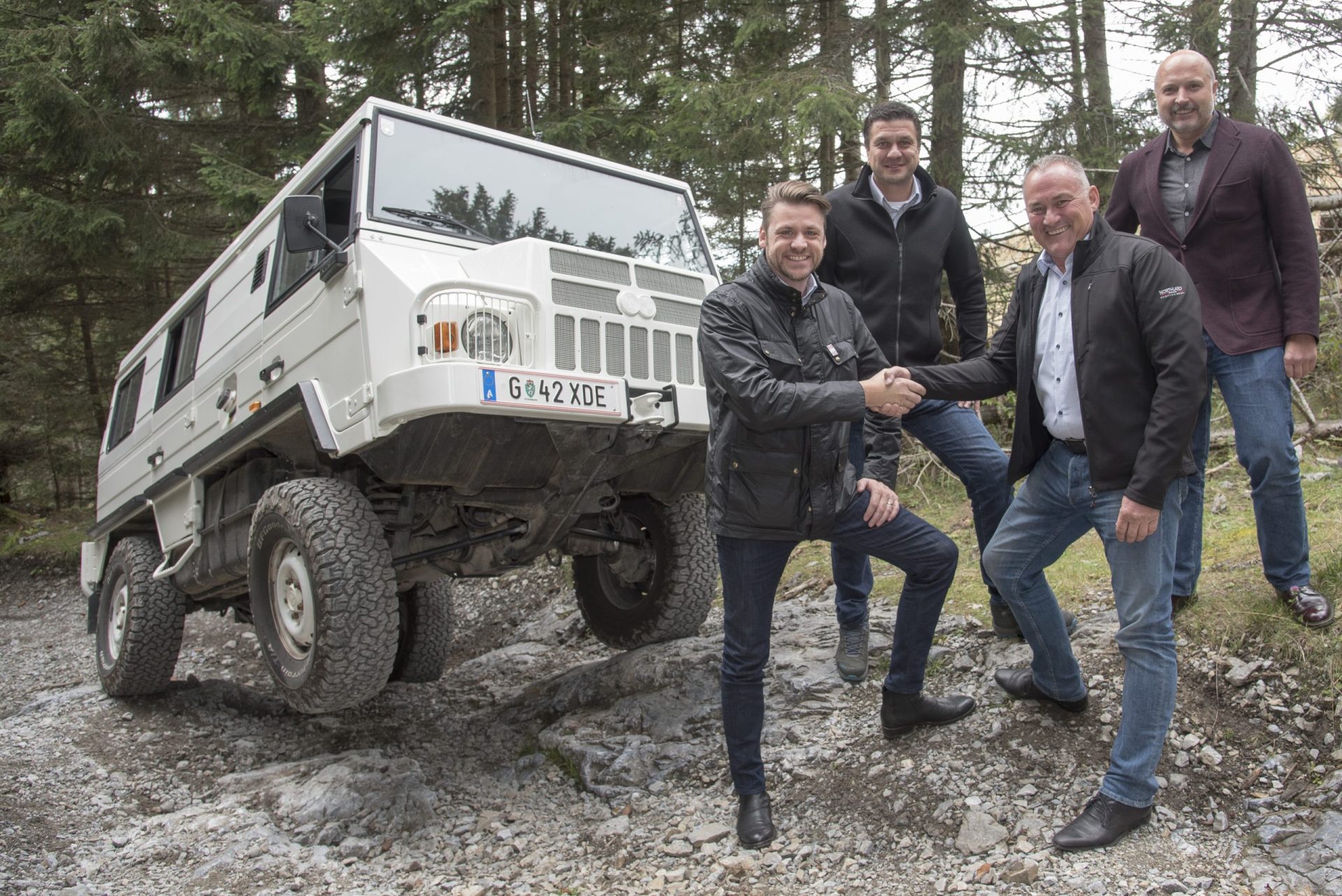 But despite all those positive signs, I see two big problems that INEOS need to overcome. The first is regulatory compliance. One of the reasons the world is moving to monocoque chassis, aerodynamics bodies, independent suspension and hybrid powertrains is to comply with emissions regulations. A boxy, separate-chassis vehicle with live axles, poor aerodynamics, and a powertrain optimised for load-lugging not efficiency will have a hard time meeting ever more stringent emissions targets, including the fact that the UK plans to ban sales of petrol and diesel vehicles by 2035. In response, INEOS stated on their Facebook page that it is "heavily focussed on technology and innovation and, as a result, have begun a feasibility study to investigate the use of hydrogen fuel cells in off-road vehicles."
The second problem is demand and cost-effectiveness. The cost to develop any vehicle is huge, especially this one, and the cost is largely irrespective of how many you sell. A vehicle such as the Grenadier will only ever be a niche vehicle, and it cannot be sold at premiums like Ferraris. So, will it be cost-effective to produce? I think one reason the Defender has left behind its utilitarian roots is because it needs to appeal to a wider set of buyers, so Land Rover can sell more – logic being it'll lose maybe 50 per cent of the original small market, but gain 20 per cent of a much larger market so more net sales. Maybe their calculation is the original Defender market is too small to be monetised, in which case how will INEOS do it or perhaps, Land Rover is simply focusing its efforts on the urban-lifestyle adventure set rather than the off-roaders of the world. An INEOS manager has said the company can't get to the price of the original Defender, so it'll be more than that.
Both the problems are significant but I'm going to assume that a company the size of INEOS with its success record has both in hand. So, I for one am very excited to see what 2020 brings us in the form of the Grenadier, because I too believe a 4X4 should be function first, then form. How about you, could it be on your shopping list for the planned 2021 market release?
My principles for an offroad vehicle
The purpose is to reliably carry heavy and bulky loads over rough terrain for long distances. All else is secondary;
Function dictates form. Build it for the job, and it ends up looking like whatever it looks like;
The driver should have maximum control over every aspect of the vehicle. Any automation should be able to be driver-overridden, including vehicle self-protection systems;
The vehicle should gracefully degrade – failure of one component should not impair any other function, and driving the wheels should be prioritised over all else;
Maintenance and  repair should be within the ability of an amateur mechanic with a basic toolset; and
The vehicle should be modifiable so owners can tailor it to their specific purposes.
These are my ideals, not those of INEOS. Interested in your view, see you in the comments.