JAKE'S HILUX
After a fender-bender to start off the year, followed by the battle to keep his pride and joy, Jake emerged with a new front end and a new enthusiasm for the three-year build. The old farm 'Lux was the only choice for Jake, doubling as a work and adventure vehicle. Over time, a set of 33s and a three-inch lift have found their way on, along with a rebuilt tray set-up and toolboxes to house the 12-volt system, including a fridge along with other work/camp gear. Travelling to those late-night camps has been easy since the TJM bar and blinding light arrangement went on, something Jake likes to test regularly. Jake is planning a trip to Moreton Island soon, so the draws and tray set-up have had new shelves added to make the most of the space and ensure a hassle-free trip. More bar work, protection and a greater focus on self-reliance are in the pipeline as the adventure bug bites harder and the trips get longer. Oh, and maybe an engine conversion as well? Keep us in the loop mate!
SHELLY'S PAJERO
Shelly is proud to be a founding member and the first female representative of the National Pajero 4X4 Club. Based out of Tassie, she picked up her second generation Pajero, affectionately named 'Magpie', about six years ago. With a good service history and a whack of mods already done, Shelly jumped into exploring, with the plan to spend months at a time off-grid. Now the Mitsi has solar power feeding a well thought out dual-battery system, and 12V setup. A custom-made drawer system and cargo barrier keeps all the gear separated. Three awnings, a rear door table, water on tap and a full LED conversion make camp set-up a breeze. Mechanically, Magpie is a different beast to when she left the factory. The entire intake manifold has been ported, polished and hi-flowed along with some extractors and a full exhaust system which coaxed 45 extra kW from the motor. The Dick Cepek Fun Country tyres stop when commanded thanks to the extensive brake overhaul with slotted rotors, larger calipers and braided lines. With a sneaky front locker and extensive protection all round, it made light work of the High Country and will continue to conquer the tough tracks into the future. Fantastic to see the Mitsi out proving people wrong, Shelly!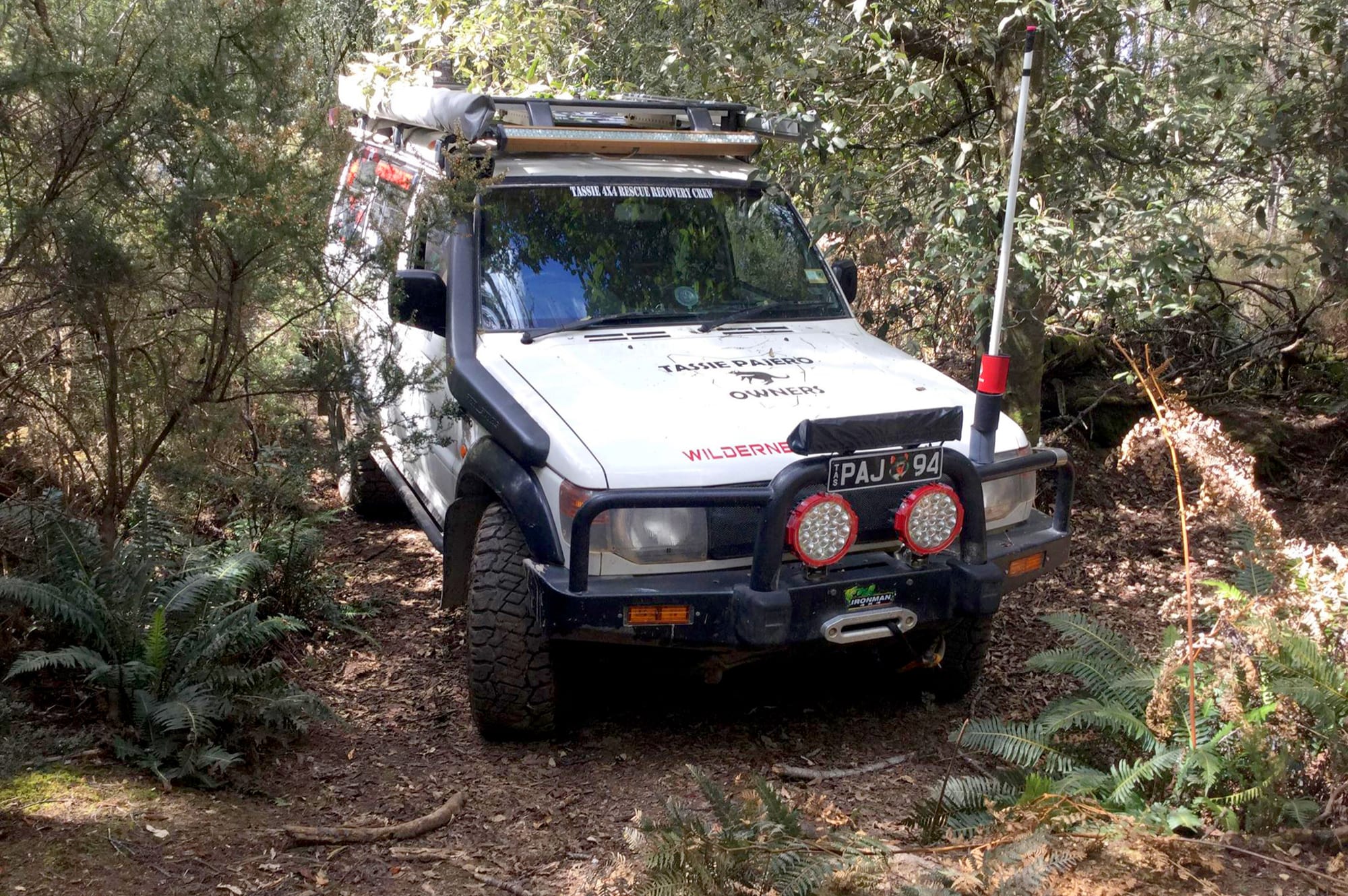 PETER'S TRITON
After deciding to move to a rural property, Peter decided a new workhorse was required. He looked through the new dual-cab market and landed on a well-priced 2014 Triton. Luckily he was able to find a cared for example that already had a substantial amount of modifications. The Triton is running ARB protection up front with a winch compatible bar, side rails and side steps. The tub is also protected by an ARB rear step and integrated tow bar. For those sticky situations, a 12,000lb winch was tucked into the front and set of 31 inch BFG all-terrains were wrapped around the alloy rims. Finished off with a colour-coded ARB canopy for additional storage space, the Triton has found itself right at home doing odd jobs on the property. Next on the list is a reverse camera and new headunit, along with an LED bar to replace the aging spotlights. Keep looking after it mate and it will look after you.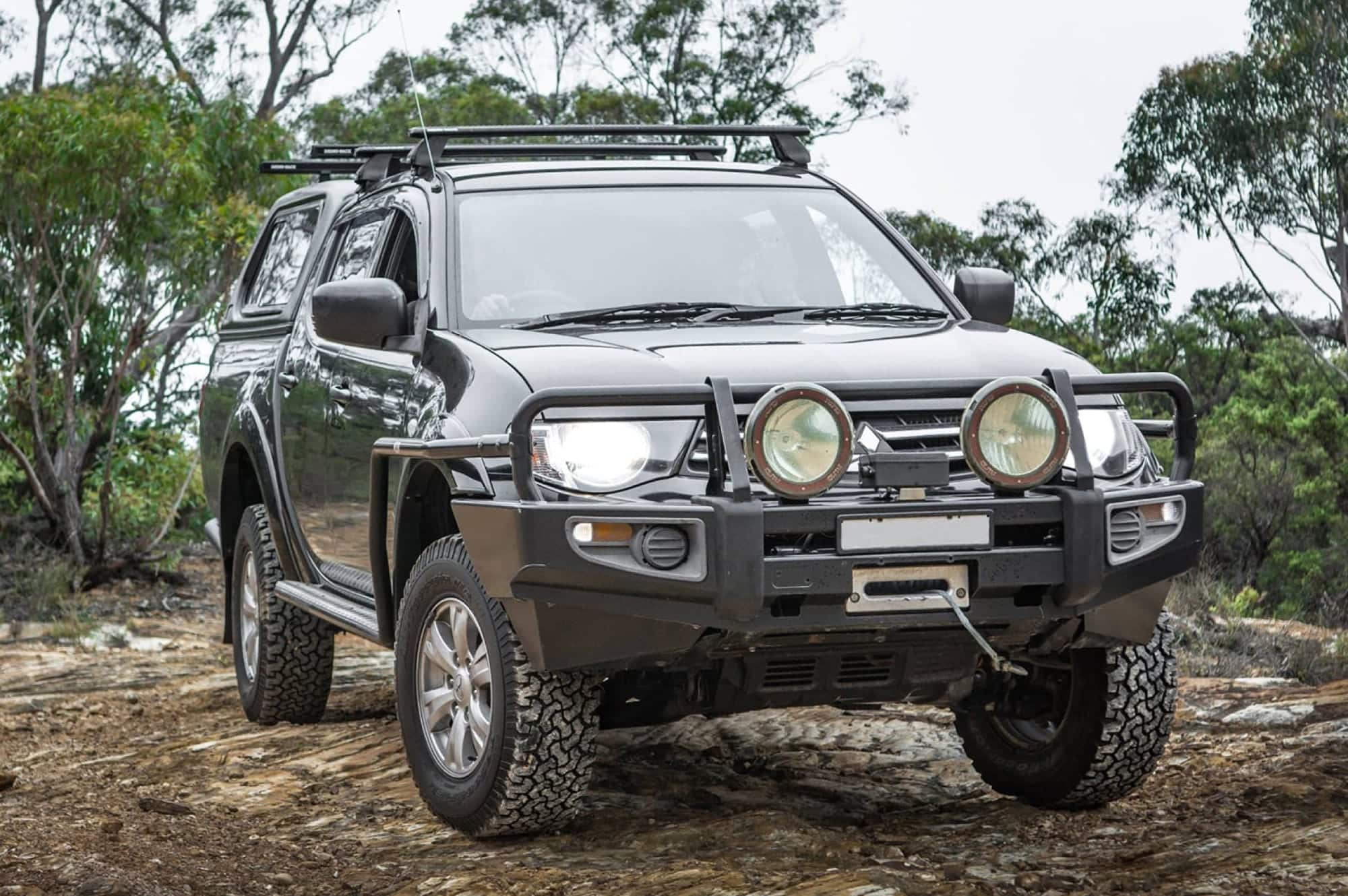 ETHAN'S PATROL
When you come across a TD42 Patrol for $1000, you buy it. When you want to build a diesel Patrol as a budget tourer, you might as well have picked six winning numbers. Ethan's TD42T GQ has over six hundred thousand kilometres and is one of the better examples of a cheap, capable tourer. 33-inch muddies fit comfortably under the three-inch lift and getting the extra traction is easy thanks to some six-inch shocks and a rear locker. He has gone above and beyond, fitting heavy-duty lowers, retainers and dropout cones, heavy-duty sway bars and extended brake-lines. A Kinugawa turbo and 11mm injector pump have increased responsiveness, custom front mount intercooler, two and a half inch straight-through exhaust and stainless steel snorkel keep the old diesel running reliably. Coming from Port Augusta and frequenting Loveday Adventure Park, frontal protection was a high priority and quickly taken care of. The camping fit out consists of a rooftop tent fitted to a tent rack, side and rear awnings, a beaut solar panel set-up feeding into a deep cycle battery box set-up. The rear is organised with a drawer system, cargo barrier, fridge slide and LED lights everywhere. We love a good budget build, well done!