ARB launches new Slide Kitchen that lets you pack everything you want, including the kitchen sink.
ARB has just launched a brand-new product to market that makes its modular drawer systems that much more modular. The new ARB Slide Kitchen fits into the standard ARB Drawer System and includes a benchtop, gas stove, utensil drawer and kitchen sink. The new drawer is a full-extension, freestanding drawer that also includes an auto-locking mechanism that stops the drawer from rolling closed while in use – handy if you park the four-wheel drive nose down. The drawer features a 1250mm stainless steel bench-top and has a 30kg load limit so it'll take a bit of weight for those of us who get to cook for an extended family.
Included with the ARB Slide Kitchen is a three-burner Thetford stove, which has a tempered glass top that also doubles as a splash-back while in use. The new Thetford stove also has 'Flame-Out' technology that automatically cuts off gas flow if the flame were to blow out, or when the lid is closed on the stove. The kitchen comes with a 12-litre collapsible sink with plug that also doubles as a drying rack for when you're done cooking and the kids (yeah, right) are on clean-up duty. This stores away neatly in the utensil drawer while not in use too.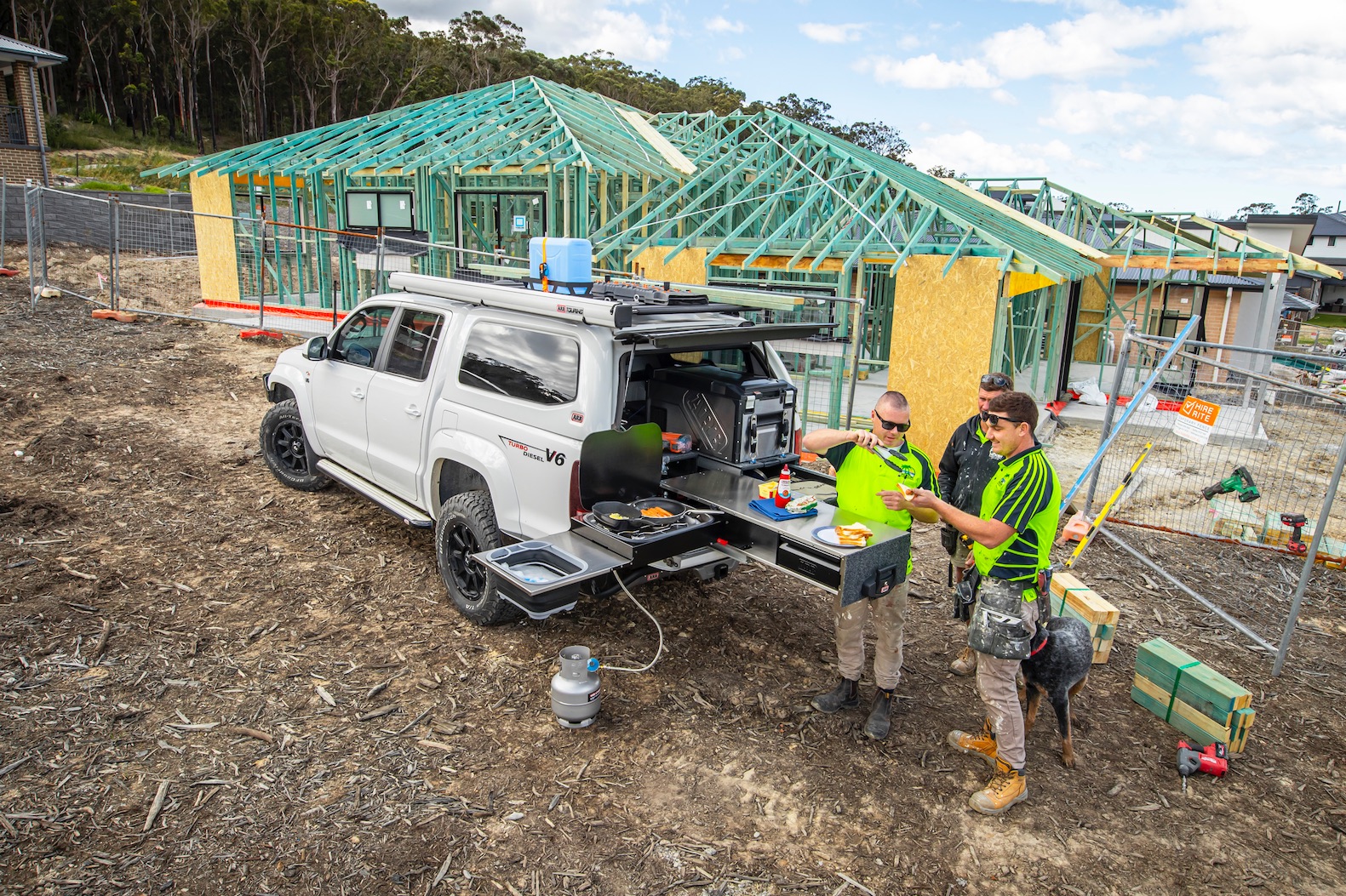 If you're not planning on running the kitchen full-time, or you use the drawers in the back of your rig for day-to-day life, then you can even get an optional replacement drawer that can be swapped out quickly and easily in place of the ARB Slide Kitchen.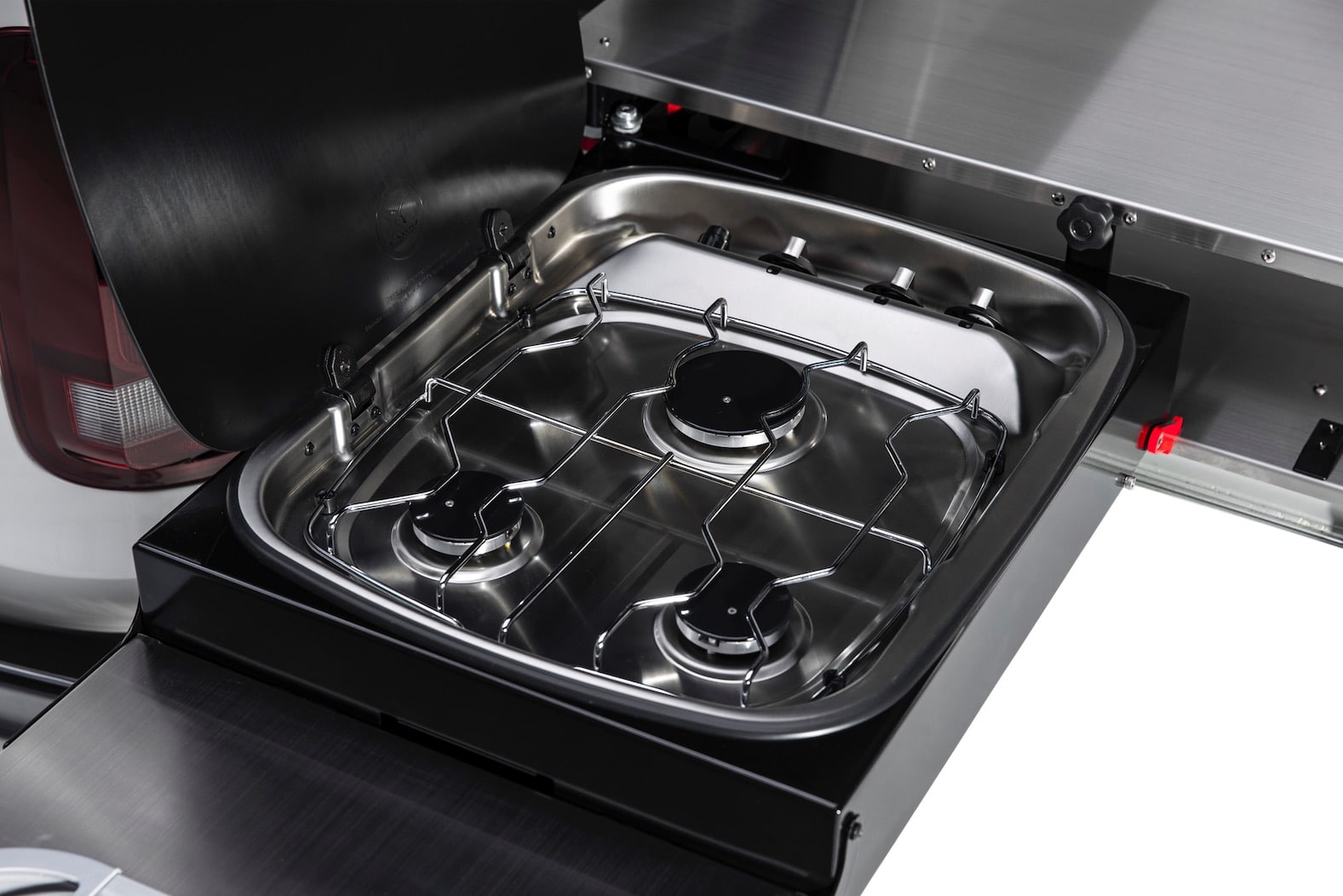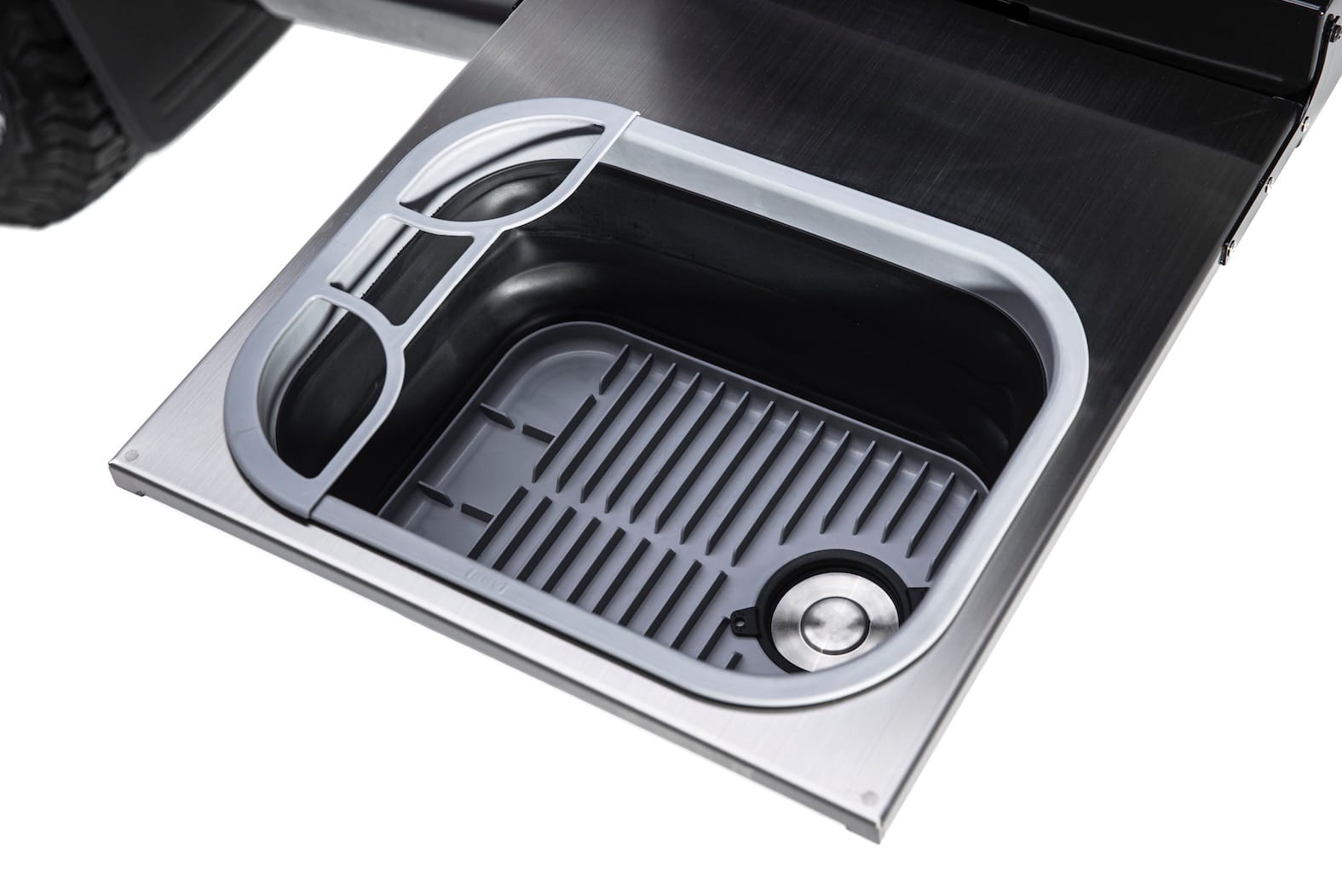 Worth a mention here too, if you've got the ARB Outback Solutions drawers already, the new ARB Slide Kitchen can be integrated into them as well, saving you having to replace your well-loved drawers in the back of your rig.
Pricing of the new ARB Slide Kitchen is set at $2795 (East Coast Metro) and includes the kitchen and outside housing for the single drawer. As we said above, you can run this with the ARB Outback drawers you already have as a pair, or run it by itself. It all depends on how you have the back of your rig set up.
RRP: $2795 (East Coast Metro)
Website: ARB