Diesel Care is passing on big savings allowing diesel 4×4 owners to power up for less using a Steinbauer Power Module.
The Steinbauer factory in Austria recently announced price reductions of up to 45 per cent on power modules in an effort to help the economy stay afloat, keep cashflow moving and offer continued support for its customers during the COVID-19 pandemic, and the company's Australian distributor Diesel Care is passing on those savings to Aussie four-wheel drivers, which are available until 30 June, 2020.
Diesel Care says the Steinbauer Power Module is one of the easiest and safest ways to modify a modern diesel engine's performance, which is achieved by electronically changing the engine management system's parameters. The diesel experts attest that the Steinbauer Power Module is "a highly advanced, completely programmable electronic computer module. No footprint is left on the ECU, each module is programmed to a specific vehicle, ready to plug in and experience the results."
The Steinbauer Power Module is a plug-in unit. There are several advantages of this set-up and, as demonstrated by Diesel Care, "The device is separate to the vehicle Electronic Control Unit (ECU) and is connected into the system harness by means of connector plugs.
"They're sometimes called "piggy-back" systems and can be removed easily unlike other forms of power enhancement such as ECU remapping, also known as flash tuning. Remapping is the practice of downloading a different map into the vehicle's ECU and opens up the possibility to change many parameters of a vehicle's performance."
Unsealed 4X4's Pat Callinan recently met with Gavin Bradford from Diesel Care to discuss some of the common issues found when trying to diagnose a diesel 4×4 that has been remapped. According to Gavin, the biggest concern in the workshop is trying find a problem that may not actually be in the vehicle but in the remap.
"When we start to diagnose vehicles, we'll ask our customers to get it back to standard before we start to work on them, otherwise we can spend lots of time and money chasing a problem that's not actually there," explains Gavin.
Taking a vehicle back to standard after a remap can be challenging and costly. In most cases the vehicle will have to be returned to the company that performed the reflash, or it will have to be taken to a dealer workshop so it can be set back to standard. Another problem that can arise is when a vehicle goes back to the dealer for its regular service, ECU updates are often performed, which can result in the loss of a reflash.
The above issues are not a problem with fitment of a Steinbauer Power Module because it can be easily disconnected to revert back to standard, allowing for easy troubleshooting.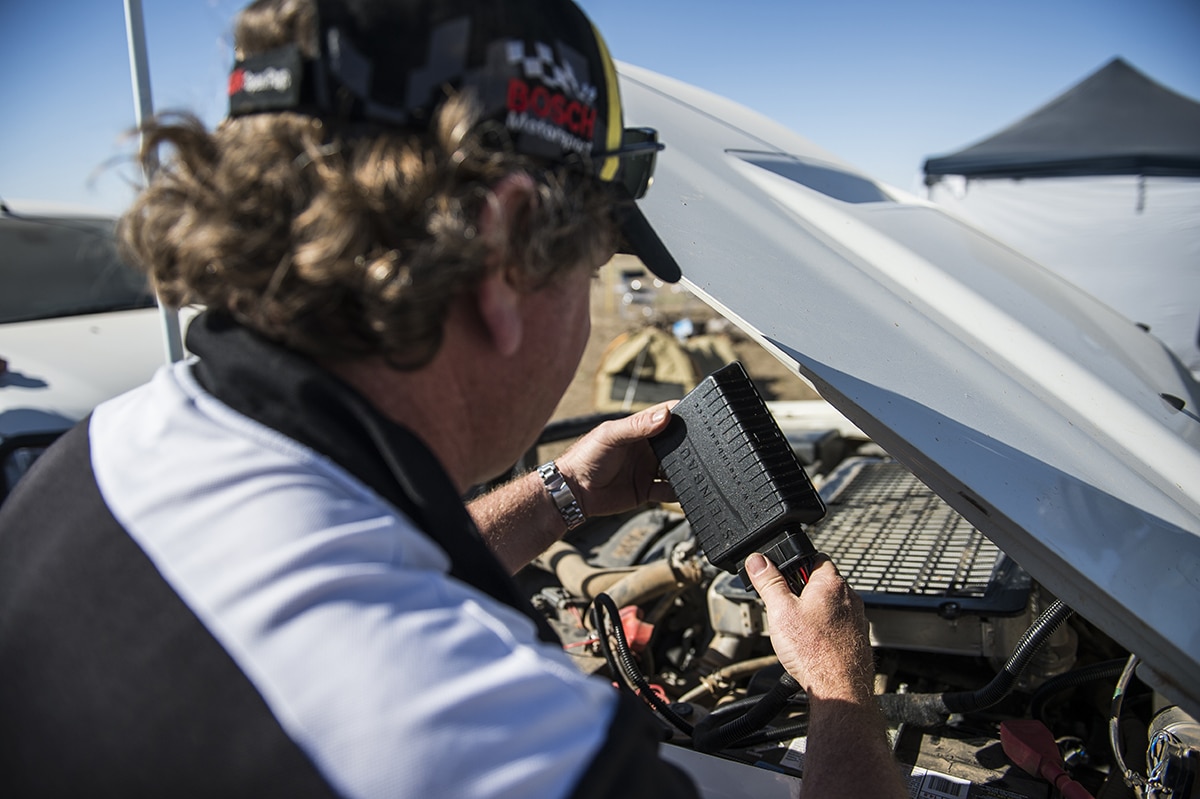 With current restrictions in place due to social distancing, the Steinbauer Power Module can be ordered online and delivered safely for an easy install at home in your own shed, or it can be purchased through Diesel Care's wide distribution network.
Diesel Care has over 70 years working with diesel engines and provides the most relevant knowledge and technical advice for both customers and qualified mechanics in this everchanging industry.
Click here for more information.
Click here to find vehicle prices.