From mild to wild. Superior Engineering 200 Series Outback Adventurer kit offers a 3.9-tonne GVM upgrade, 3-4-inch lift kit, plus bash-plates, flares and a Rival bullbar.
It's no secret for most looking at a 200 Series LandCruiser, that a GVM upgrade will be on the cards for either carrying more gear when towing or when modifying the thing and keeping it all legal. With this in mind, the team at Superior Engineering has released a brand new 3.9-tonne GVM upgrade kit, which it calls: the 200 Series Outback Adventurer kit. The beauty of this kit is that it will give you a solid 3 – 4-inches of lift, plus some protection extras and a speedo-corrector kit for running bigger tyres.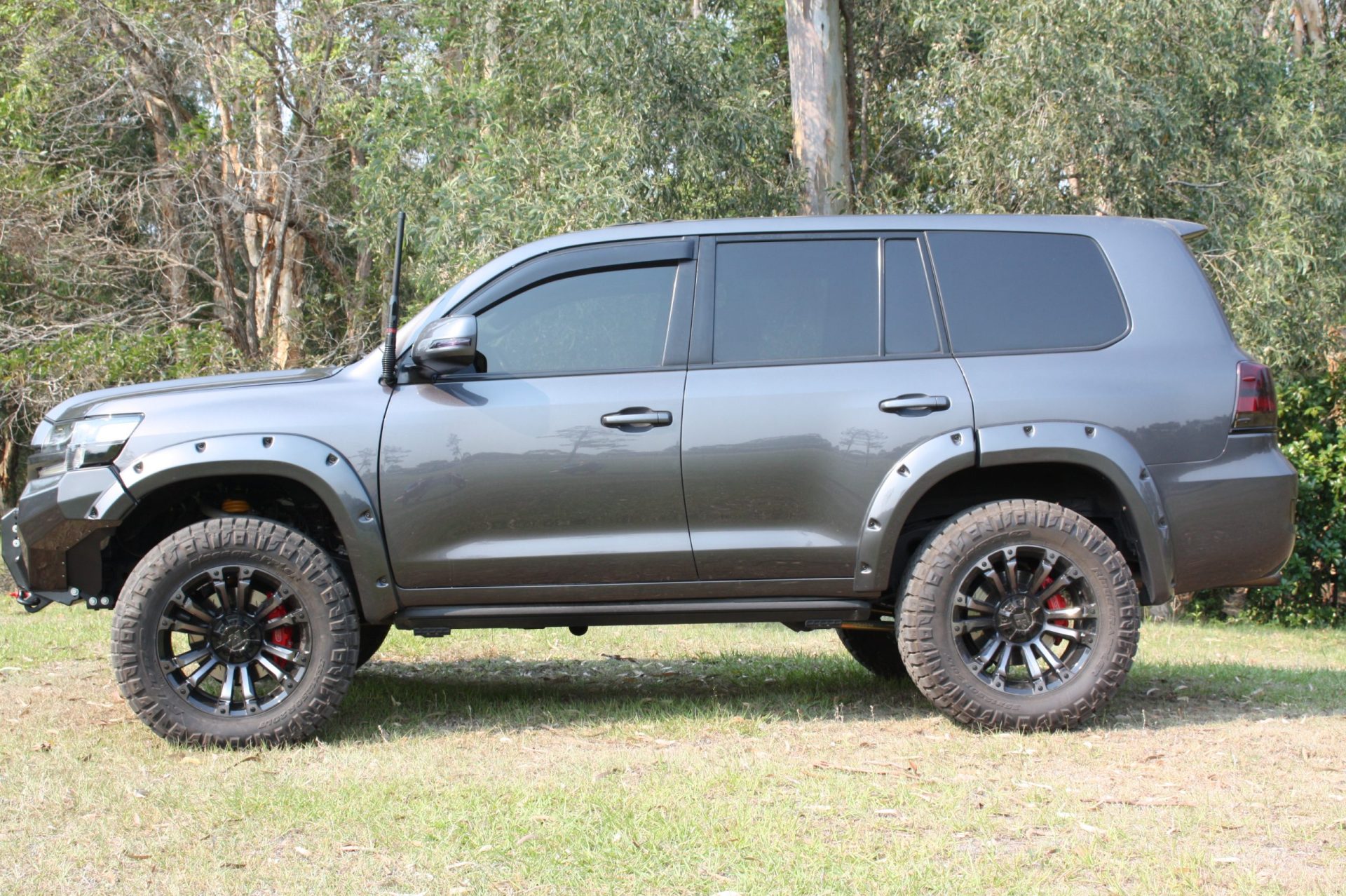 The kit is more than just a set of springs and shocks, with absolutely everything you could need and want in a suspension/GVM upgrade kit, as well as a few extra accessories that are both form and function. The kits are able to be installed either pre-registration and engineered in every state but, to have the upgrade completed post-first-registration (otherwise known as 'In-Service'), it's on a state-by-state basis. Best bet is to get in touch with Superior Engineering, and they can walk you through the best way to go about a GVM upgrade for your vehicle.
The LandCruiser in the photos has the full kit installed, plus a few extra little bits and pieces on top. As we said above, the flares, bash-plates, mud flaps and Rival bullbar are all included in the kit. This LandCruiser specifically has a few extra mods, including the powder-coated snorkel, aftermarket grille and UHF Aerial mount, among others. The wheels and tyres are not included in the upgrade kit; however, it's built to be engineered with up to a 315/70R17, 305/70R18 or 35 x 12.5 in 17-, 18- and 20-inch rim sizes in specific offset's. Yep, that's a full 35-inch tyre with appropriate engineering, so it remains completely legal.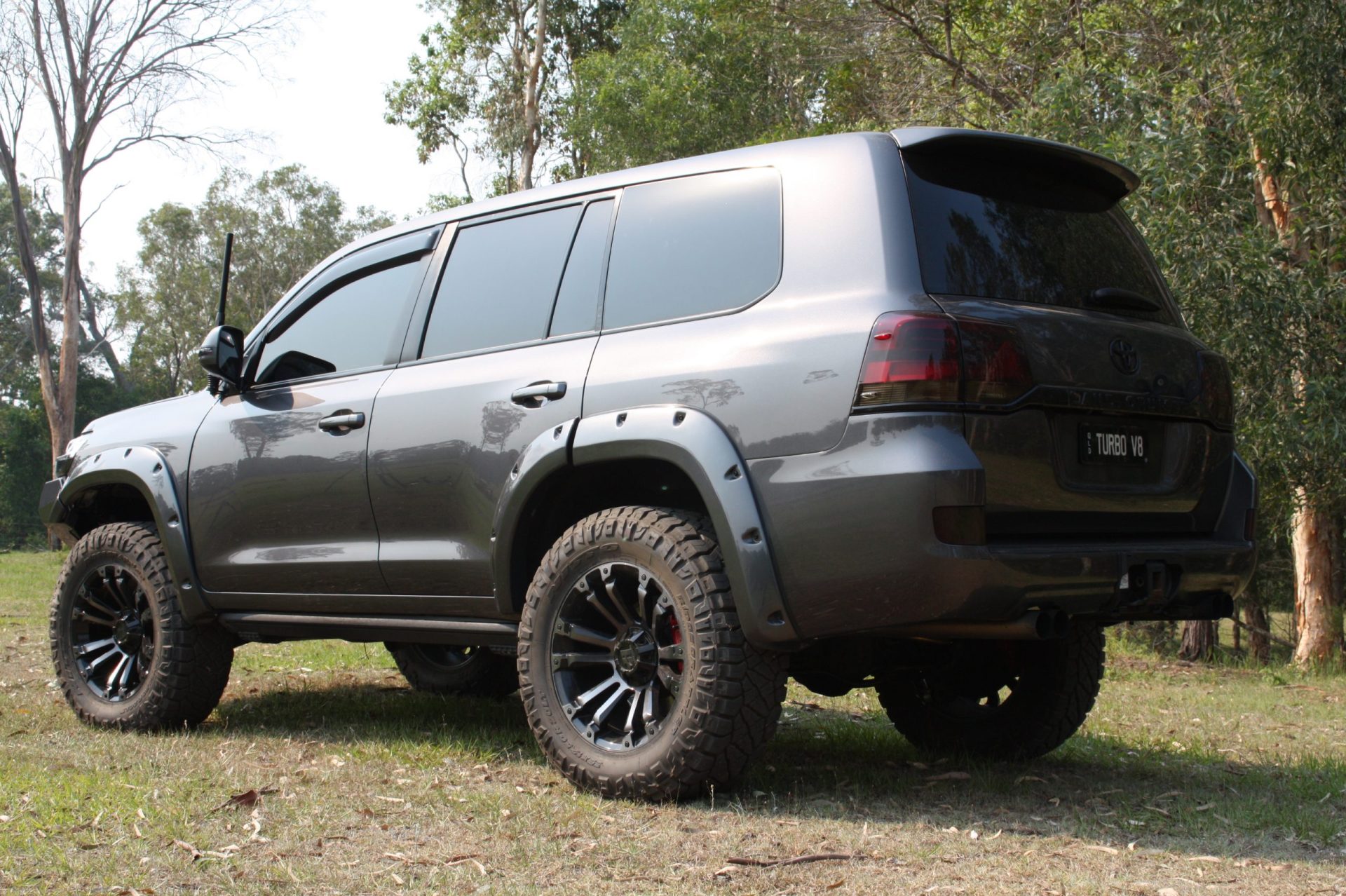 Depending on what you want, the kits retail between $9300 and $11,000. Bear in mind, that fitting a comprehensive Body and Suspension Kit / GVM upgrade and the associated engineering/approval generally costs around $3850. For more information on the kits available from Superior Engineering click the link.
The entire Outback Adventurer 2.5 kit features the following parts and accessories:
2 x Front coils;
2 x Rear coils;
2 x Front Superior Remote Reservoir 2.5 Adjustable Struts;
2 x Rear Superior Remote Reservoir 2.5 Adjustable Shocks;
1 x Pair Superior Billet Upper Control Arms;
1 x Superior Diff Drop Kit;
1 x Pair Superior Lower Control Arms;
1 x Pair Superior Bent Upper Control Arms;
1 x Superior Rear Panhard Rod;
2 x Rear Brake Lines;
1 x Pair Superior Front Sway Bar Relocation Plates;
1 x Pair Superior Rear Sway Bar Extensions;
1 x Superior Engine Sump and Diff Guard;
1 x Pair Replacement Strut Tops;
1 x Pair Cat 6 Side Repeater;
1 x CAN Bus Speedo Corrector;
2 x Pair Superior Mud Flaps (Front & Rear);
1 x Set ABS Guard Flares to suit up to 35-inch tyres; and
1 x Rival Alloy Front Bumper.
Get articles like this and more delivered to you every week. Simply join our Facebook page to talk about this article and subscribe to our newsletter for weekly updates (it's free and filled with 4X4 goodness).