With 4x4s turning from weekend warriors into everyday adventurers doing camping trips and grocery runs, our fitouts are having to change as a result. The full storage drawers of years gone by are slowly being replaced as people seek more versatile options perfect for work and play. We've recently come across the Front Runner Wolf Packs; and we reckon they just might be the most versatile storage solution you can buy and here's why.
Manageable size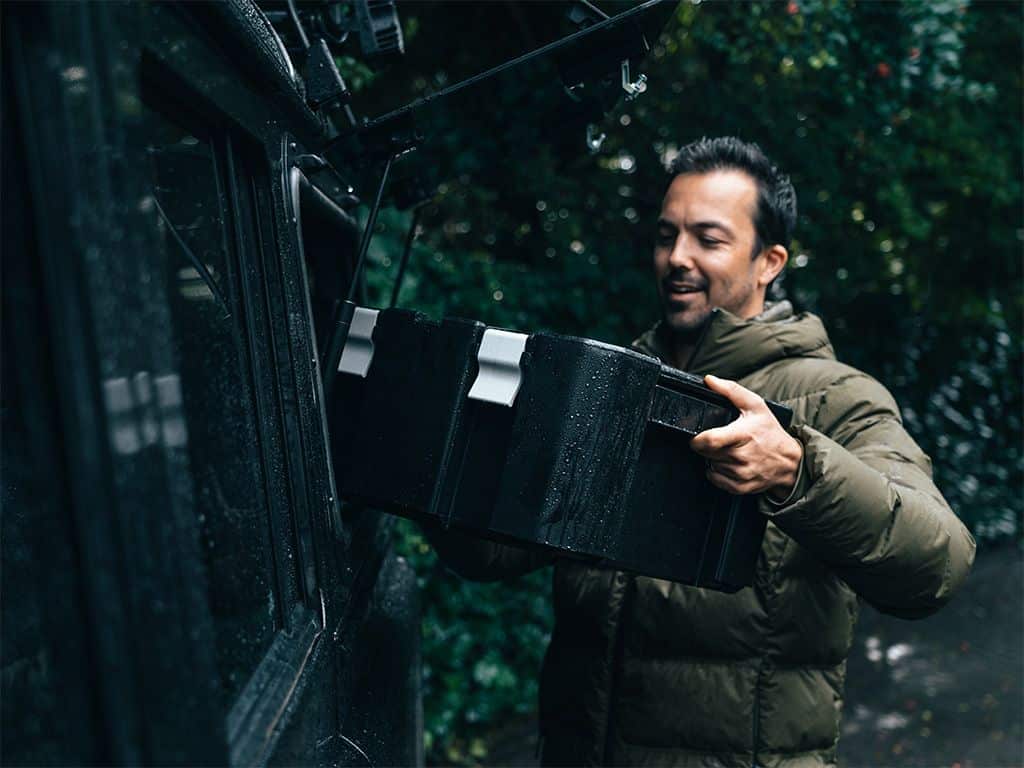 With the Wolf Packs designed to be put in and out of your 4×4 the first thing we absolutely love is their size and weight. They're around 3kg empty and easily carried by one person. It means you can pull one out of your system and take it inside to load up with pantry items. Another can be stashed full of your pots and pans, and another carried into the shed to load up with tools before being slotted into your rig. You're not trying to manhandle a bulky and cumbersome space case.
Can be modified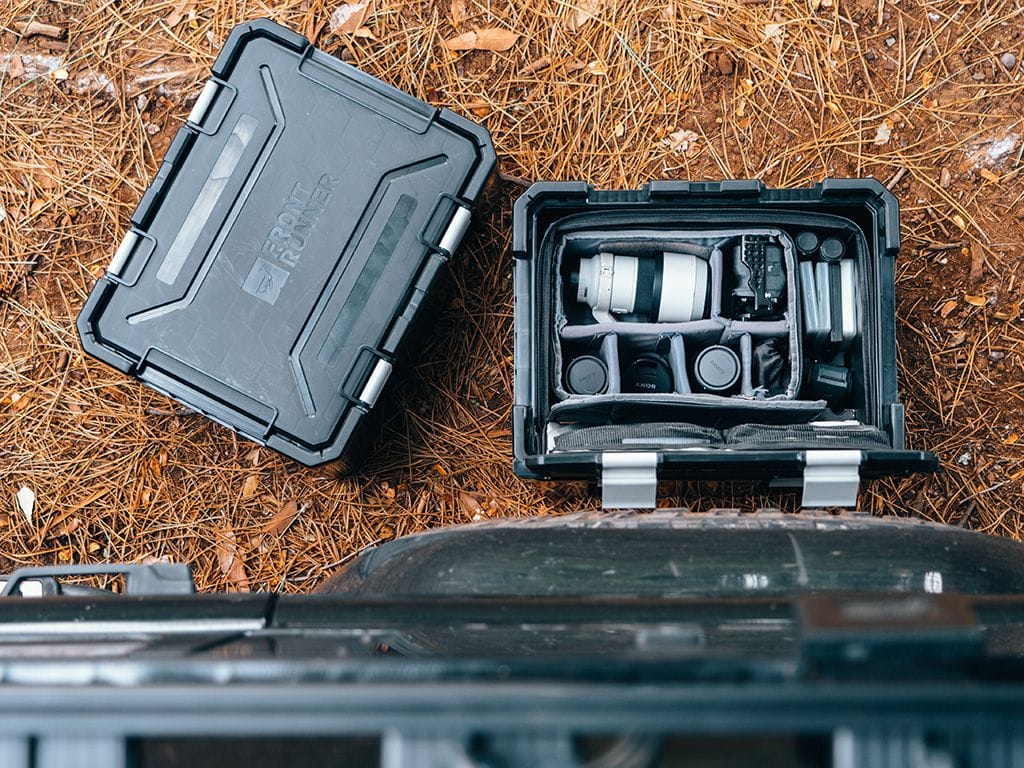 The base Wolf Packs are a robust heavy duty plastic construction perfect for throwing anything into, but what if your pots are a little too tall? Or you want to fill it with your camera gear? Front Runner (the South African mob who make them) have a variety of upgrades you can fit from padded liners to expandable lids to suit your needs. (CHECK OUT THE LINERS HERE) There's even simplified locking tabs and a pro version with further sealing from the elements.
They Interlock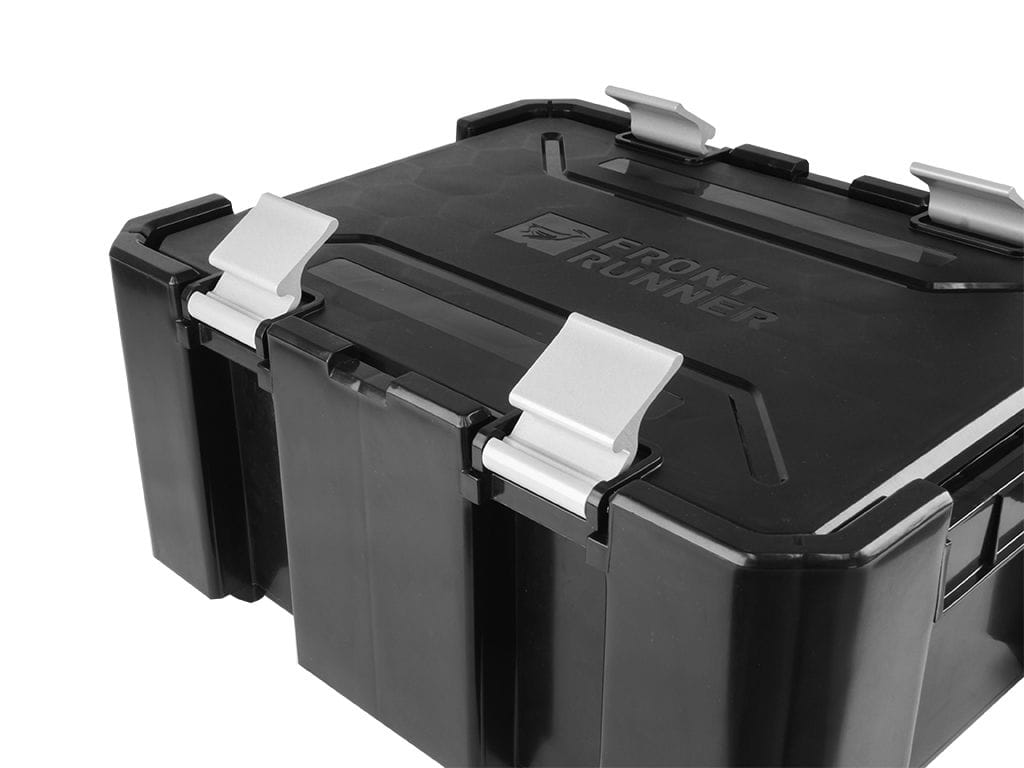 One of the biggest problems with using containers as storage rather than drawer systems is they rarely interlock. Every time you open the back of your wagon you can expect to cop a face full of pots and pans because the cheap tubs have fallen over. The Wolf Packs have a deep interlocking system so even on an angle if they're stacked up they won't fall. They pack neatly next to each other too so aren't wasting any space in your setup to air gaps.
Bulk Mounting Options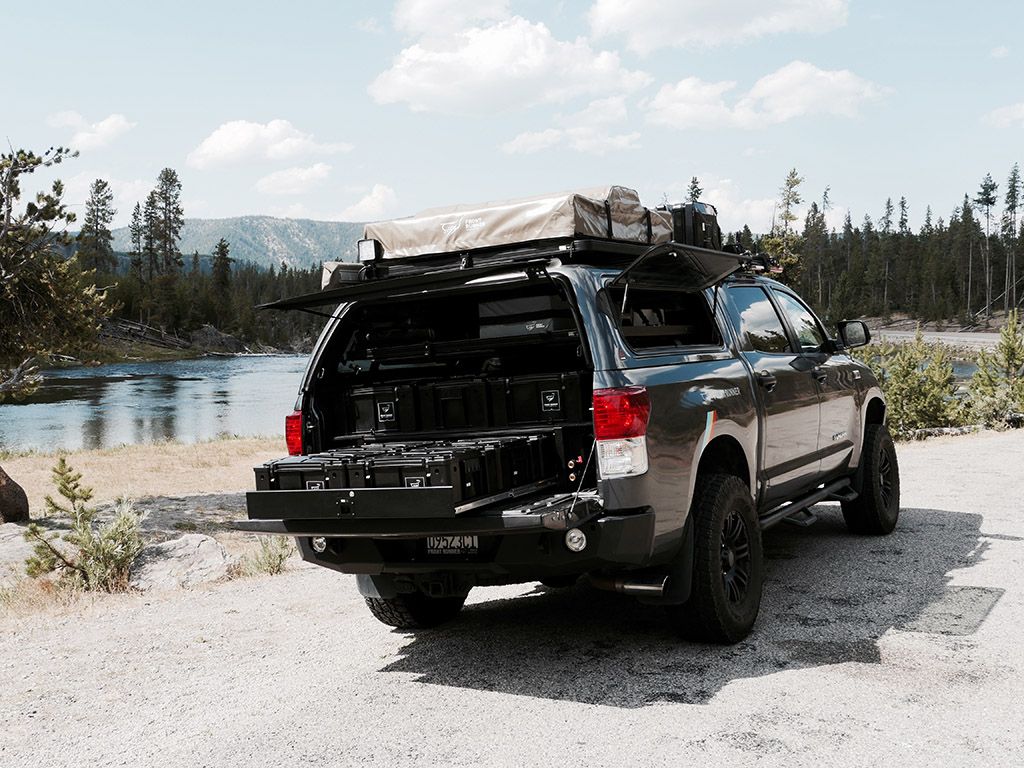 Want the versatility of a removable storage solution but want the ruggedness of a solidly mounted setup? The Wolf Packs are designed to tie into a host of products from Front Runner perfectly. Their drawer setup stacks six of the Wolf Packs side by side in a secure slide giving you the benefits of a drawer system while still being able to individually pack or remove the tubs. The packs also tie in with the Front Runner roof rack systems and their dust proof roof bags. (HOW GOOD ARE THE ROOF RACK MOUNTS)
They're going to last
Storage tubs have always previously felt like a temporary solution. Flimsy plastic with lids that snap, tubs that crack, and the UV resistance of a half-melted ice cream. Touching and feeling the Wolf Packs it's clear they're made to last the distance. Manufactured from roto-moulded high density polyethylene with structural reinforcement; the packs are able to cope with the abuse of life in the back of a ute doing 2000kms of corrugations in a week and not fall apart after a couple of weeks in the sun on a roof rack. They're a one and done kinda purchase.
We tracked down the local retailer for Wolf Pack Pro's at A247; so to get a closer look head to the link below
A247 Wolf Pack Pro's
Unsealed 4×4 – Front Runner Storage Solutions