We put the Ford Ranger Raptor up against the similarly priced Jeep Gladiator Overland in a built-for-play and not-for-work ute bush battle.
Photos & video: Justin Walker
When it comes to a fun-ute fight, you want a couple of 'trucks' that don't take themselves too seriously… and if ever there were two utes built for play instead work, they would have to be the Ford Ranger Raptor and the Jeep Gladiator.
Both the Ranger Raptor and the Gladiator are built on some pretty serious foundations, but neither of these two dual-cab 4X4 utes are pitched as load-carrying workhorses. No, these are purely fun vehicles, where having a good time is of much more importance than getting the job done.
Sure, the Ranger Raptor has commercial-vehicle origins, but in transforming this hero model from a work ute into a fun ute, Ford Australia has had to trade off some load-carrying capacity and towing capability.
The Gladiator, on the other hand, is built on the Wrangler platform, and Jeep has also had to make some compromises in transforming this iconic platform into a ute, most namely in the length of the Gladiator's wheelbase, which is quite long and somewhat compromises the vehicle's legendary off-road capability. While we would have loved to have tested the Gladiator in Rubicon spec for this comparison, the vehicle made available to us at the time of the test was the Overland.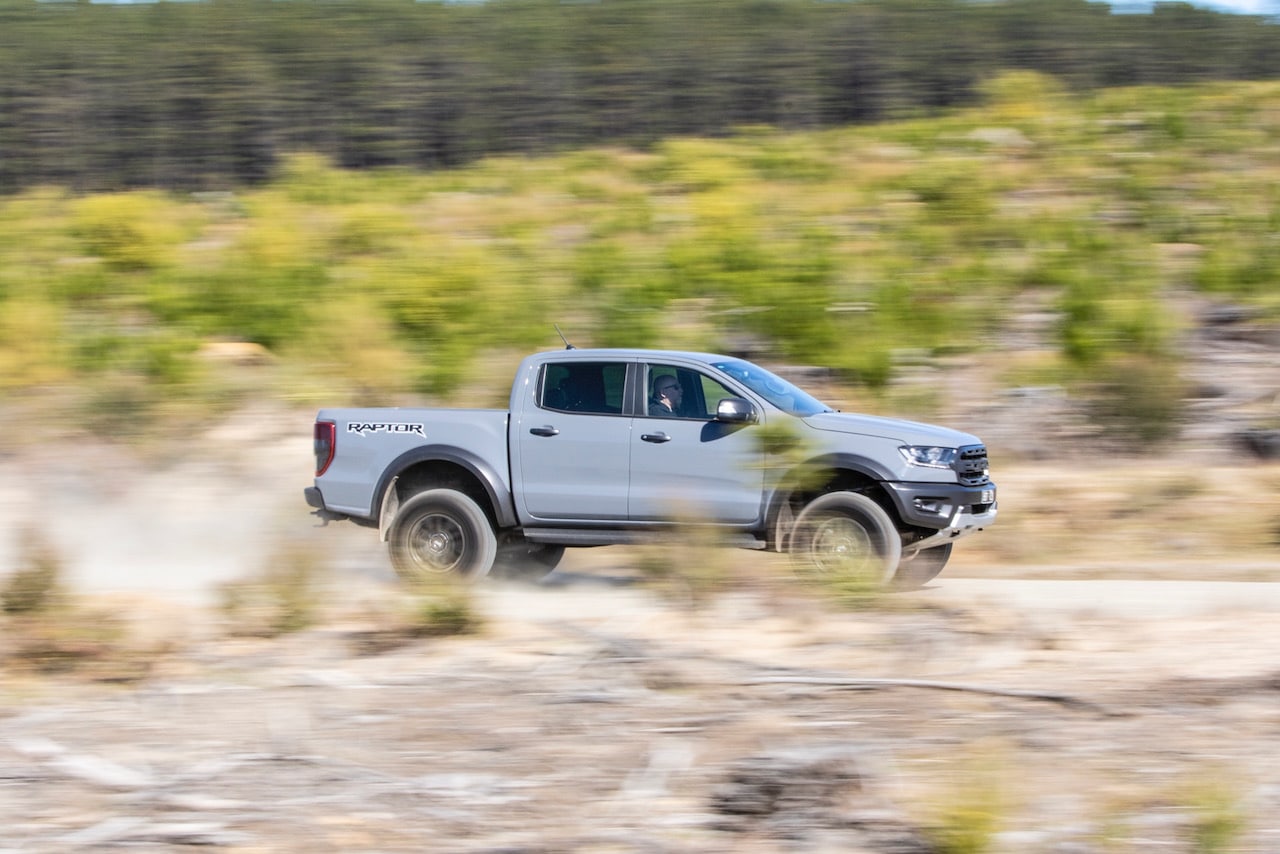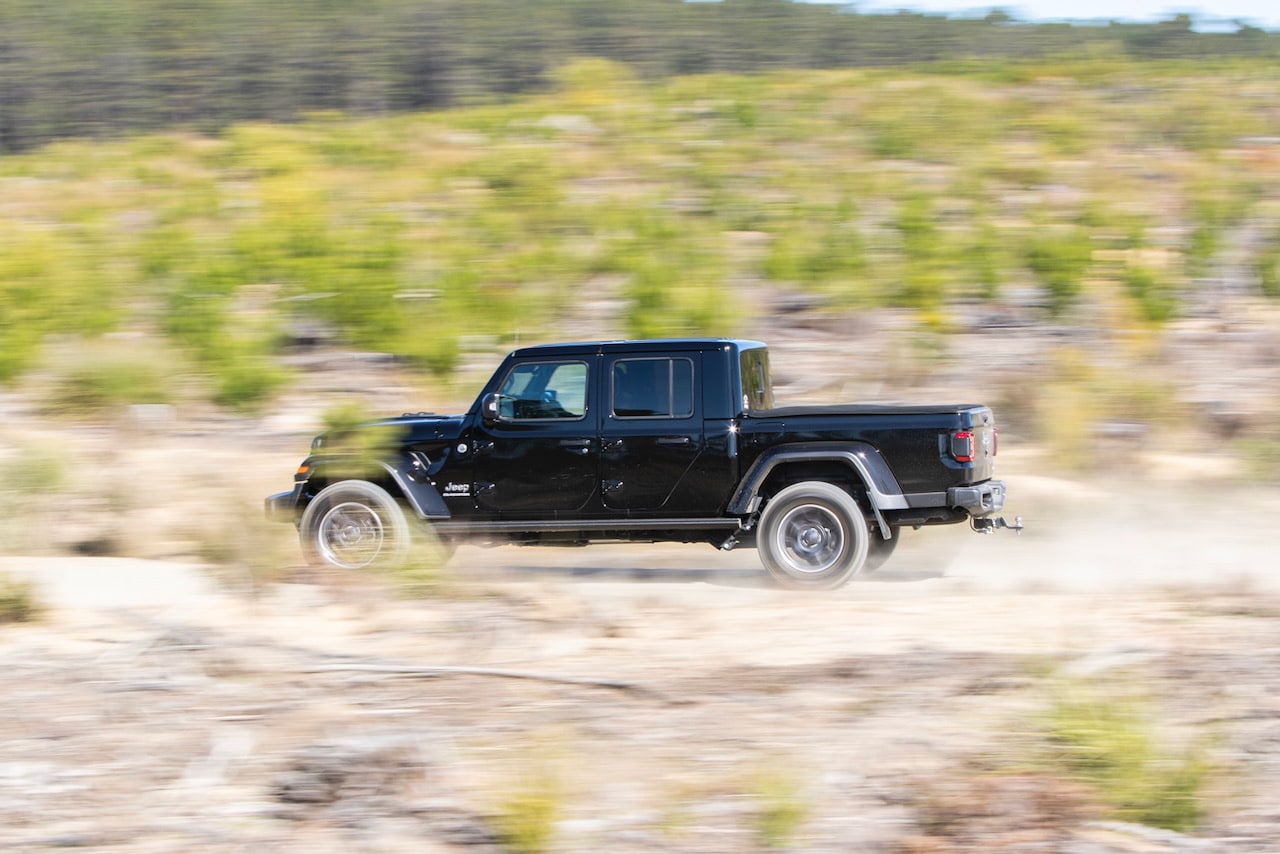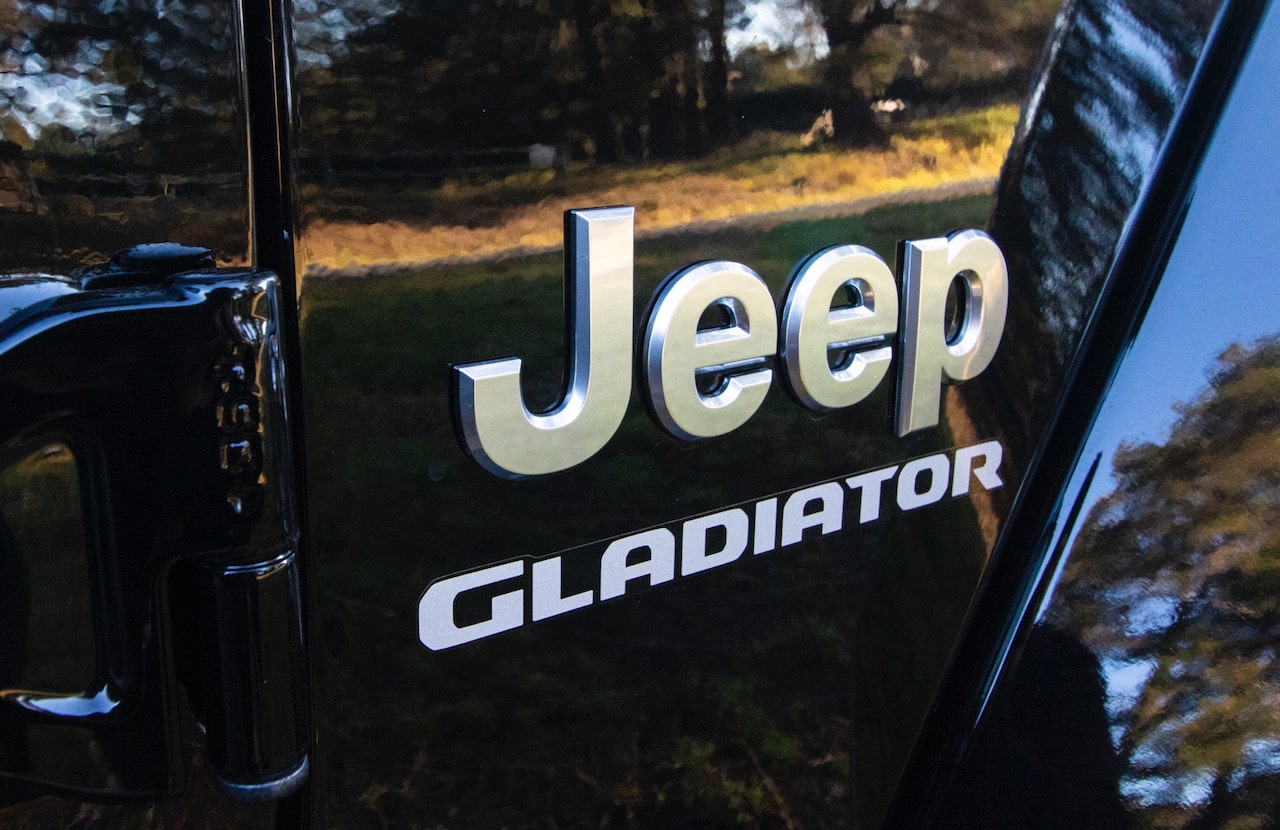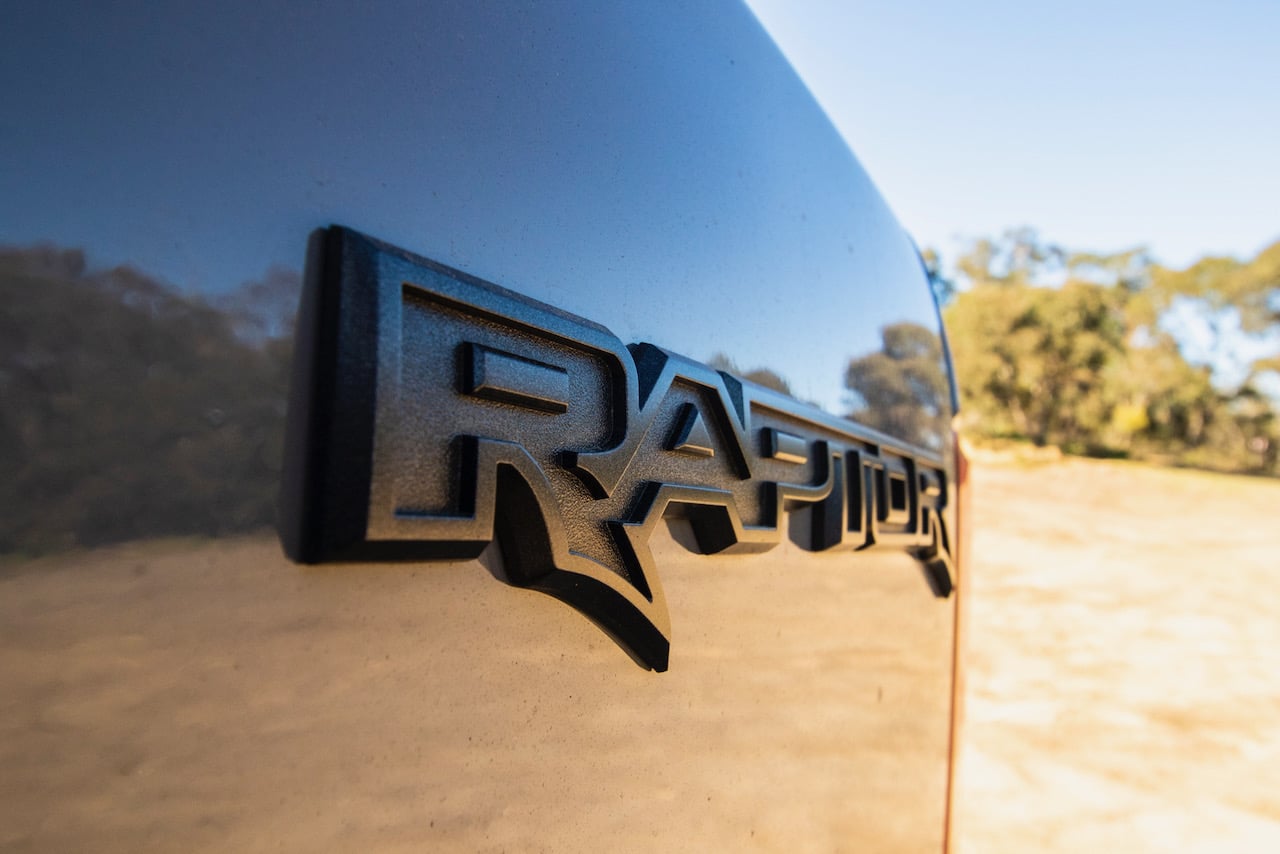 The details
The Ford Ranger Raptor will set you back $77,190 and the Jeep Gladiator Overland is $75,450. You'll have to factor in on-road costs on top of these prices so you'll be looking at close to $86k drive-away for a new Ranger Raptor and at least $80k drive-away for a new Gladiator Overland.
The Ranger Raptor is powered by Ford's 2.0L bi-turbo-diesel four that makes a claimed 157kW of power at 3750rpm and 500Nm of torque from 1750-2000rpm. The Raptor comes with a 10-speed auto and a two-speed part-time 4X4 transfer case. There's a six-mode Terrain Management system with different settings to suit different terrain types and driver requirements; these are Normal, Sport, Grass/Gravel/Snow, Mud/Sand, Rock and Baja. There's also an electronic locking rear diff, and the traction control remains active on the front wheels when the rear diff is locked.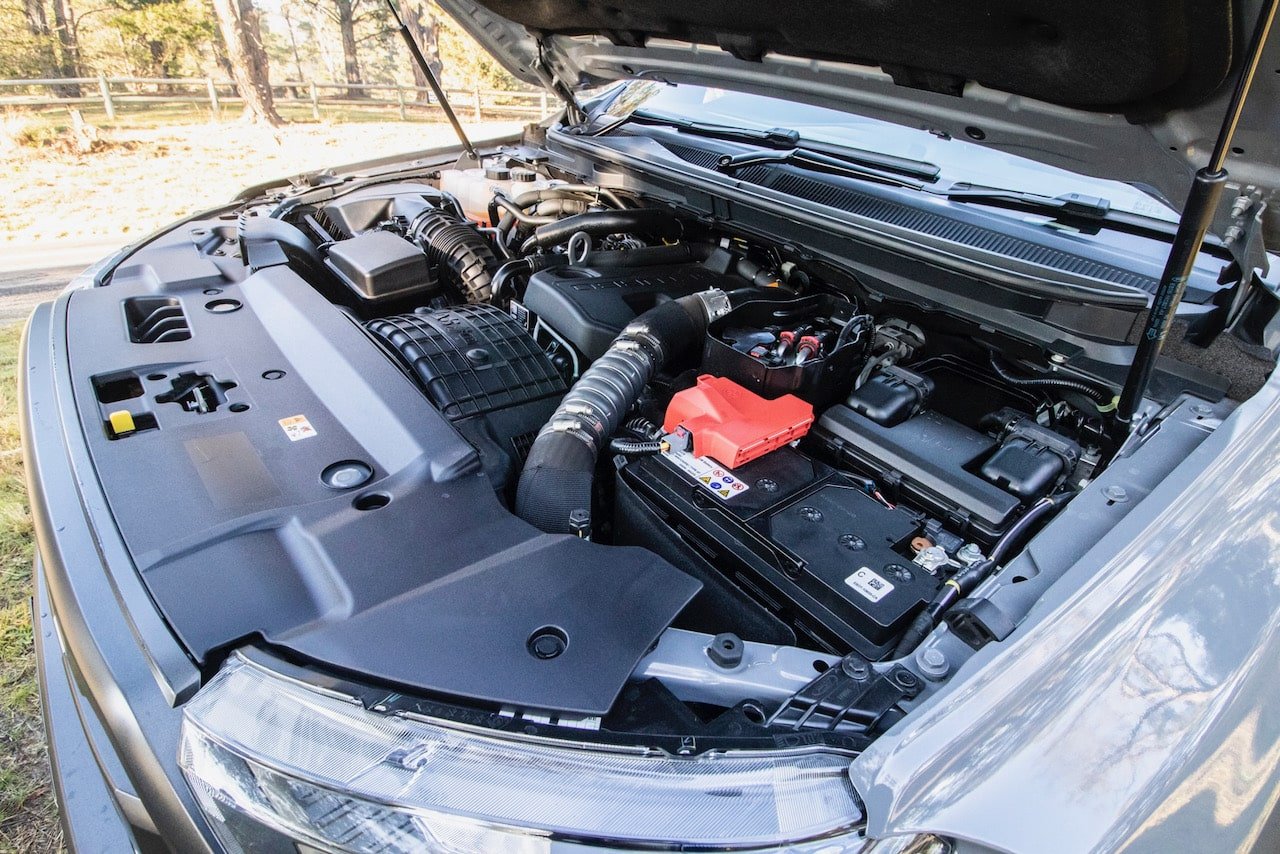 The Gladiator Overland is powered by Jeep's super-smooth 3.6L petrol V6 that makes a claimed 209kW of power at 6400rpm and 347Nm of torque at 4100rpm. The engine is mated to an eight-speed auto and a selectable on-demand full-time 4X4 system (Selec-Trac) and while the Overland runs an effective traction control system there's no rear-diff lock on this model grade (the Rubicon-spec gets front and rear diff locks, a front swaybar disconnect and 4.1:1 axle ratios instead of the Overland's 3.73:1).
Both vehicles run separate-chassis architecture but there are significant differences beyond that. The Ranger Raptor has independent front suspension with double wishbones and a live-axle rear with coil springs, a Watt's linkage and disc-brakes, while the Gladiator Overland has live-axles front and rear with coil springs, and disc brakes all-round.
Ford invested heavily in engineering the Raptor's suspension setup for high-speed off-road driving and, as well as the coil-spring rear-end (instead of leaf springs as found on run-of-the-mill Rangers), it widened the track and fitted FOX 2.5" internal bypass shock absorbers with position sensitive damping. Comparatively, the Gladiator Overland's suspension is quite basic with traditional gas/oil dampers, and although the Rubicon-spec variant runs FOX 2.0" front and rear shocks, even this setup is not as advanced as the Ranger Raptor's.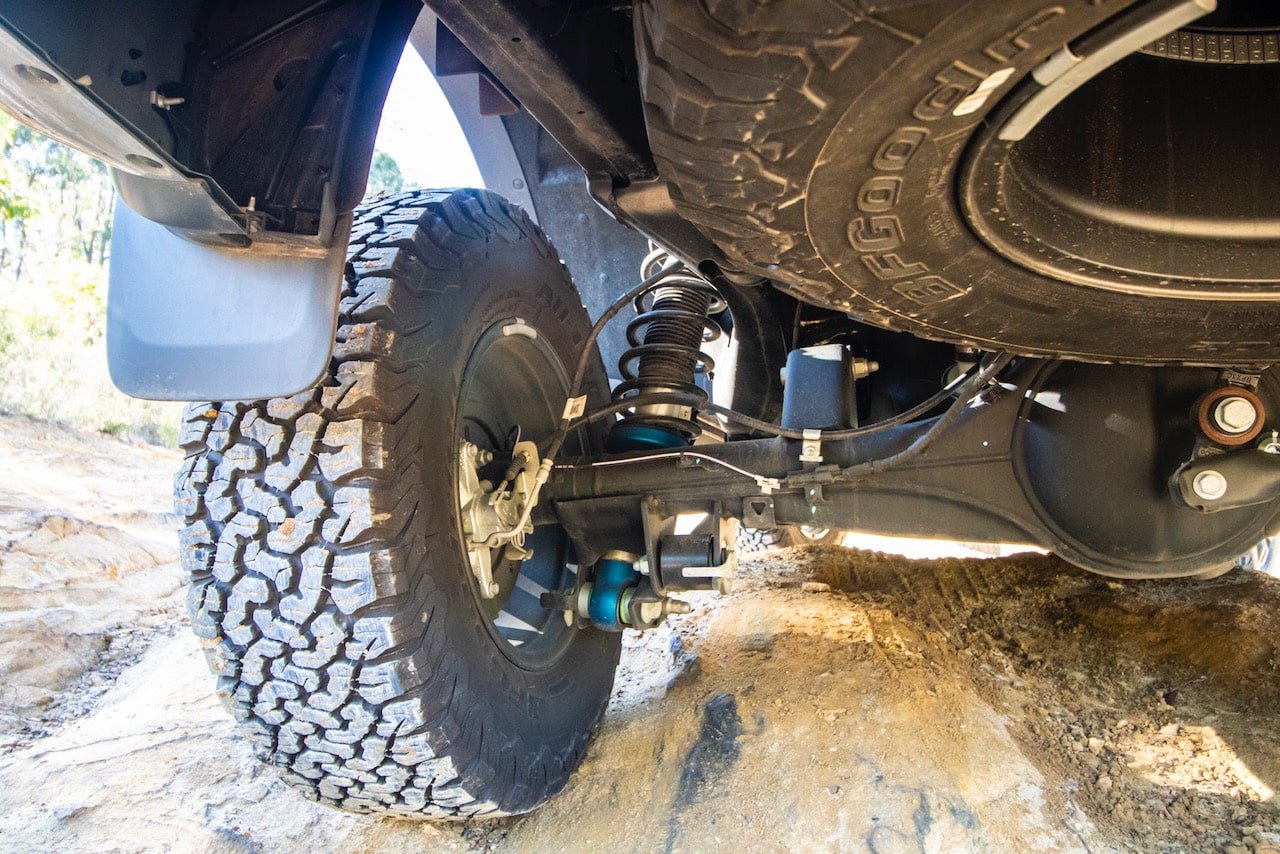 In transforming the Ranger Raptor from a commercial 4X4 ute to a desert racer, Ford lowered the payload capacity to a rather modest 748kg and also the maximum braked towing capacity to 2500kg. The Gladiator Overland ain't no heavy-duty load hauler either, with a payload capacity of just 527kg and a maximum braked towing capacity of 2721kg. In other words, if you want to haul a tandem-axle caravan around Australia on the 'big lap', neither of these vehicles are really designed for the job.
Intended functions
So then, what are the Ford Ranger Raptor and the Jeep Gladiator Overland really designed to do?
The Ranger Raptor's brief is clear: it's designed to be able to drive over rough terrain at high speeds… and this it does like no other standard 4X4 on sale in Australia. Sure, it's not the most powerful 4X4 ute on the market, but point it at a rough outback track with corrugations, washouts and cattle grids, and nothing else will come close. That trick suspension setup with those FOX dampers soak up just about everything you can throw at the Raptor.
The Gladiator Overland's brief is not so clear. While the Gladiator Rubicon leaves no doubt about its intention to be the most off-road capable standard 4X4 ute on the market, the Overland cannot be described thus. So why would you buy a Gladiator Overland? Well, the Gladiator is the only 4X4 ute on the Aussie market with a removable roof, for starters, and it is the only one with removable doors, and in fact it's also the only one with a petrol V6… but the Rubicon-spec Gladiator also has these attributes and, for our money, represents much better value than the Overland, and has much clearer intentions.
So what gear do you get for your money?
Both the Ranger Raptor and Gladiator Overland are well-specced vehicles, but you'd expect that for the $80k-plus price tags.
Standard kit on the Raptor includes 17-inch alloys with 33-inch BFGoodrich All-Terrain KO2 tyres, heavy-duty bash plate and under vehicle shields, heavy duty side steps, LED headlights (auto on/off), DRLs and fog lights, rated recovery points front and rear, tailgate lift assist, spray-in bed-liner, bed-liner illumination, 12V outlet in the bed, 8-way power driver and passenger seats with heating, leather/suede seat trim, 2 x 12V power outlets up front and one in the rear, a 230V inverter, 2 x USB ports, 4.2-inch multi-function display, 8-inch colour touchscreen with Apple CarPlay/Android Auto, DAB+ radio, satnav, dual-zone climate control, leather-wrapped steering wheel, gear shifter and handbrake, rain-sensing wipers, power tailgate lock, keyless entry and start, and FordPass Connect with embedded modem.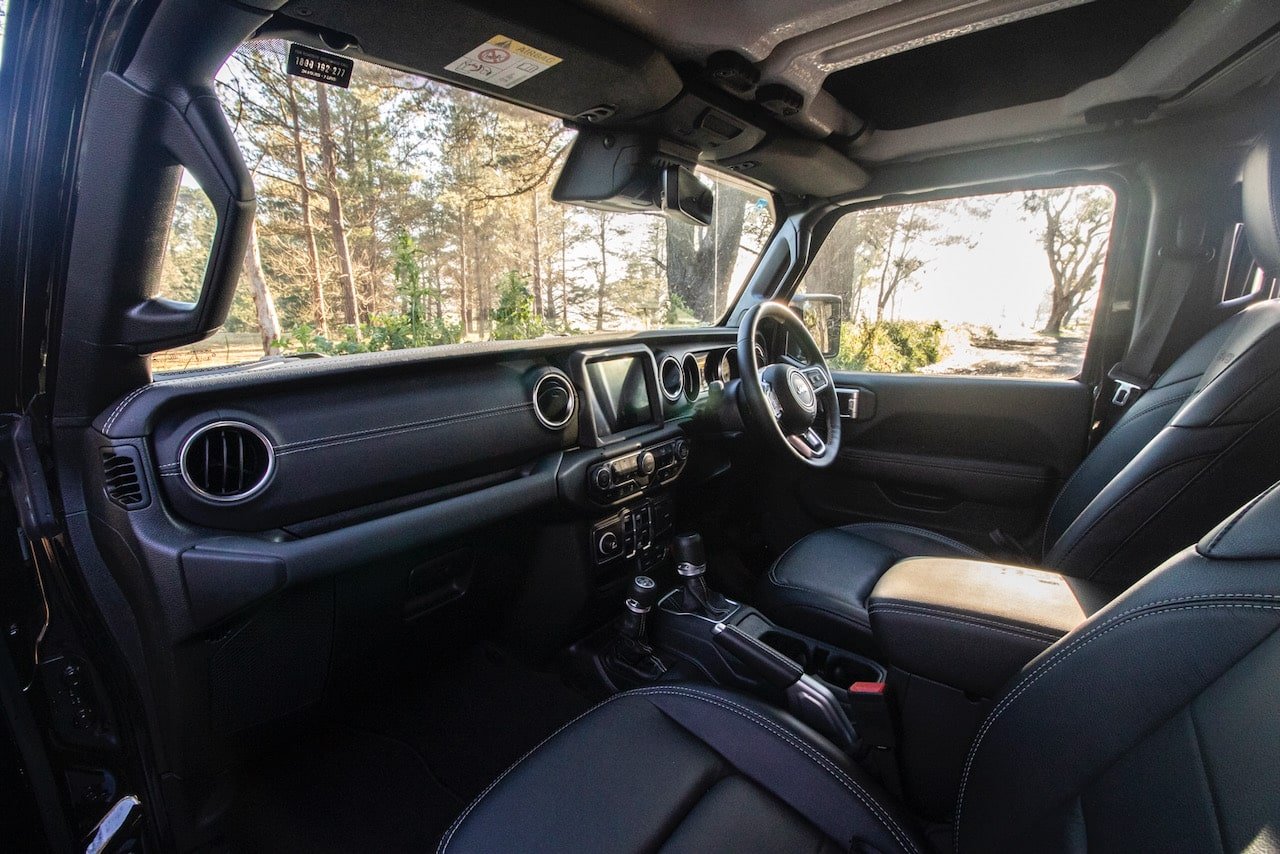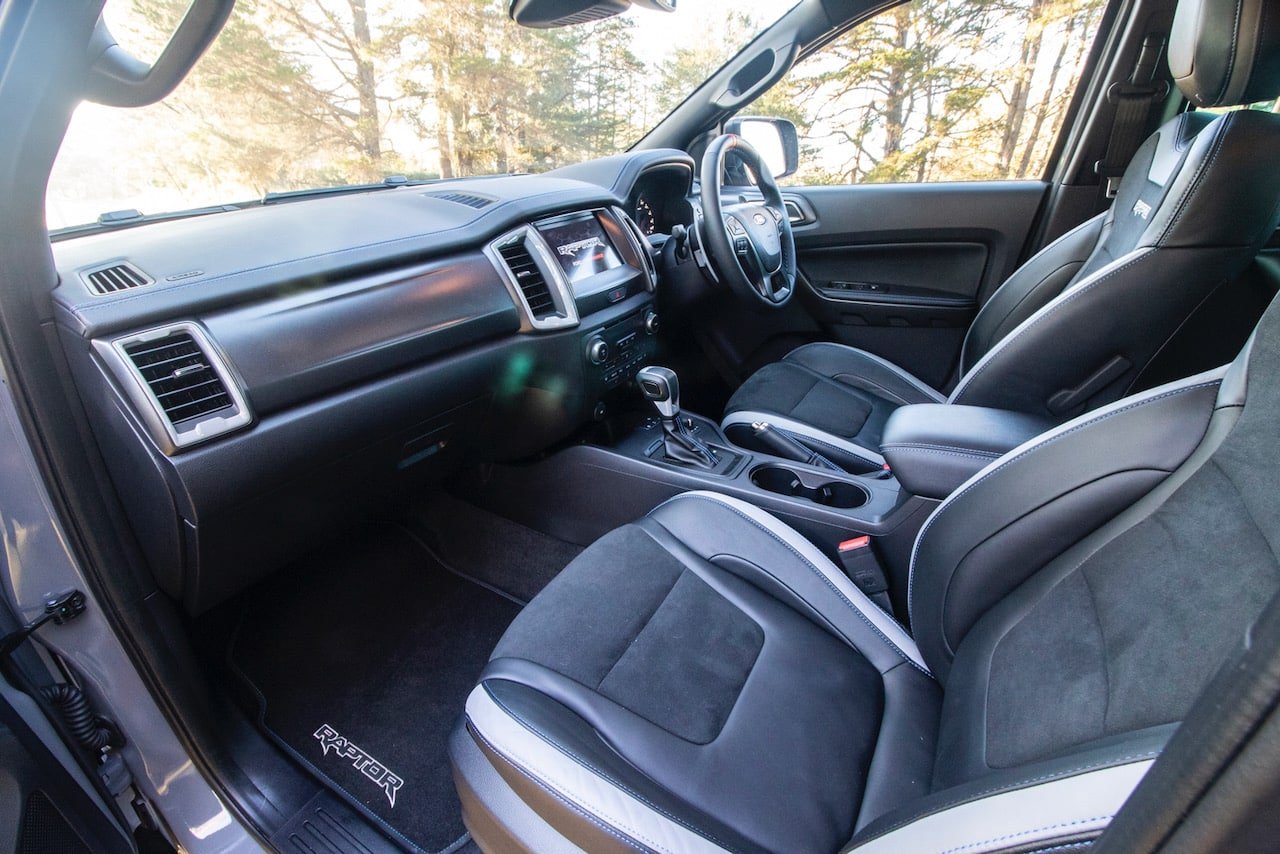 Standard kit on the Overland includes 18-inch alloys with 255/70R18 Bridgestone Dueler H/T tyres, removable body-coloured hardtop roof and removable doors, LED headlights (auto on/off), DRLs and fog lights, heavy duty rock-sliders/side-steps, underbody skid plates, 12V power in the bed, leather seat trim, heated front seats, heated steering wheel, climate control air conditioning, leather-wrapped steering wheel, gear shifter and handbrake, 8.4-inch colour touchscreen with Apple CarPlay/Android Auto, satnav, keyless entry and start, . Our test vehicle was also equipped with an optional spray-in bed-liner, roll-up tonneau cover and adjustable tie-down tracks.
On road performance and handling
We ran the Overland and Raptor side by side and there really wasn't much to pick between the two when it came to outright acceleration… up to around 110km/h, anyway. Despite its modest engine capacity, the Raptor's 2.0L twin-turbo-diesel engine delivers surprisingly spritely performance, partially attributable to the 10-speed auto. In fact the Raptor has the edge off the line but the Gladiator soon hauls it in once the engine gets higher up into the rev range. By the time you approach 110km/h, the Gladiator is slightly ahead, but there's not much in it.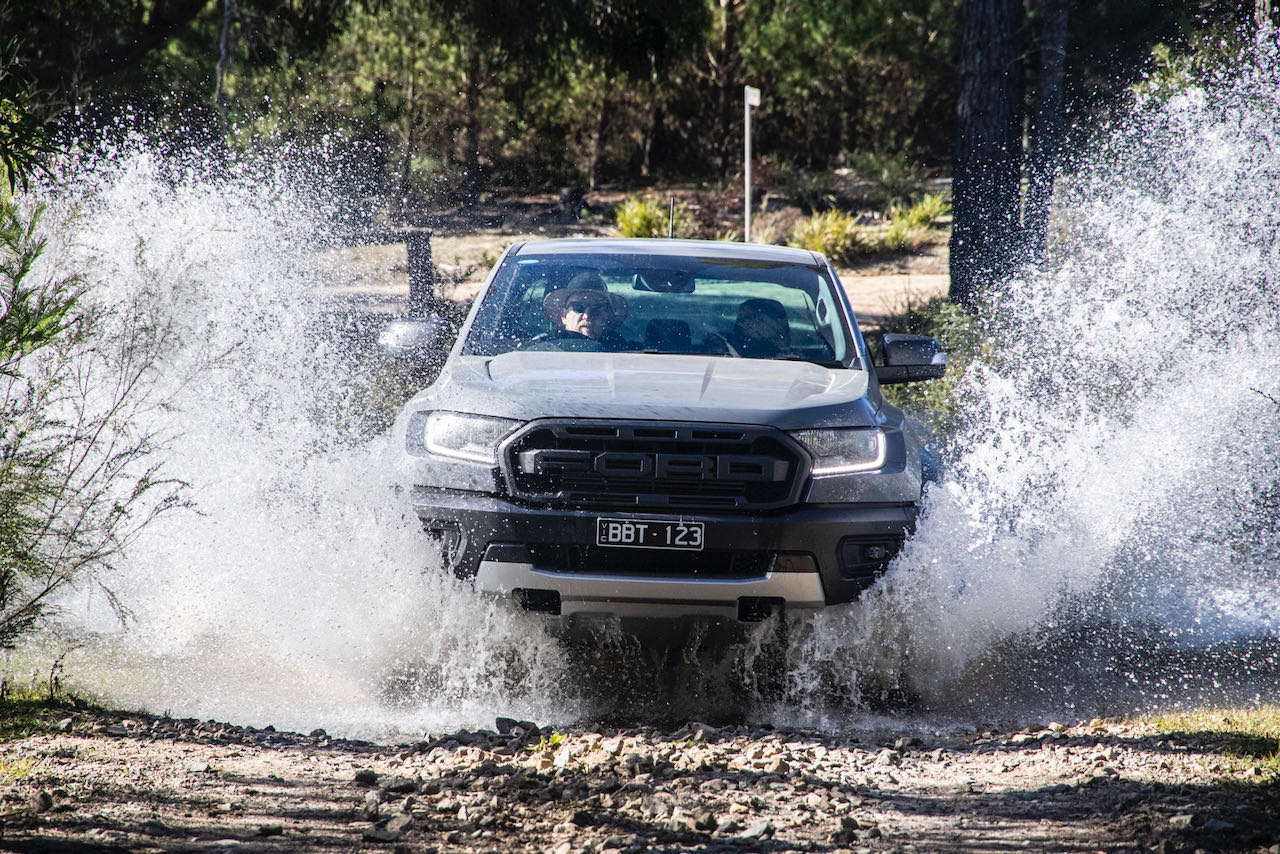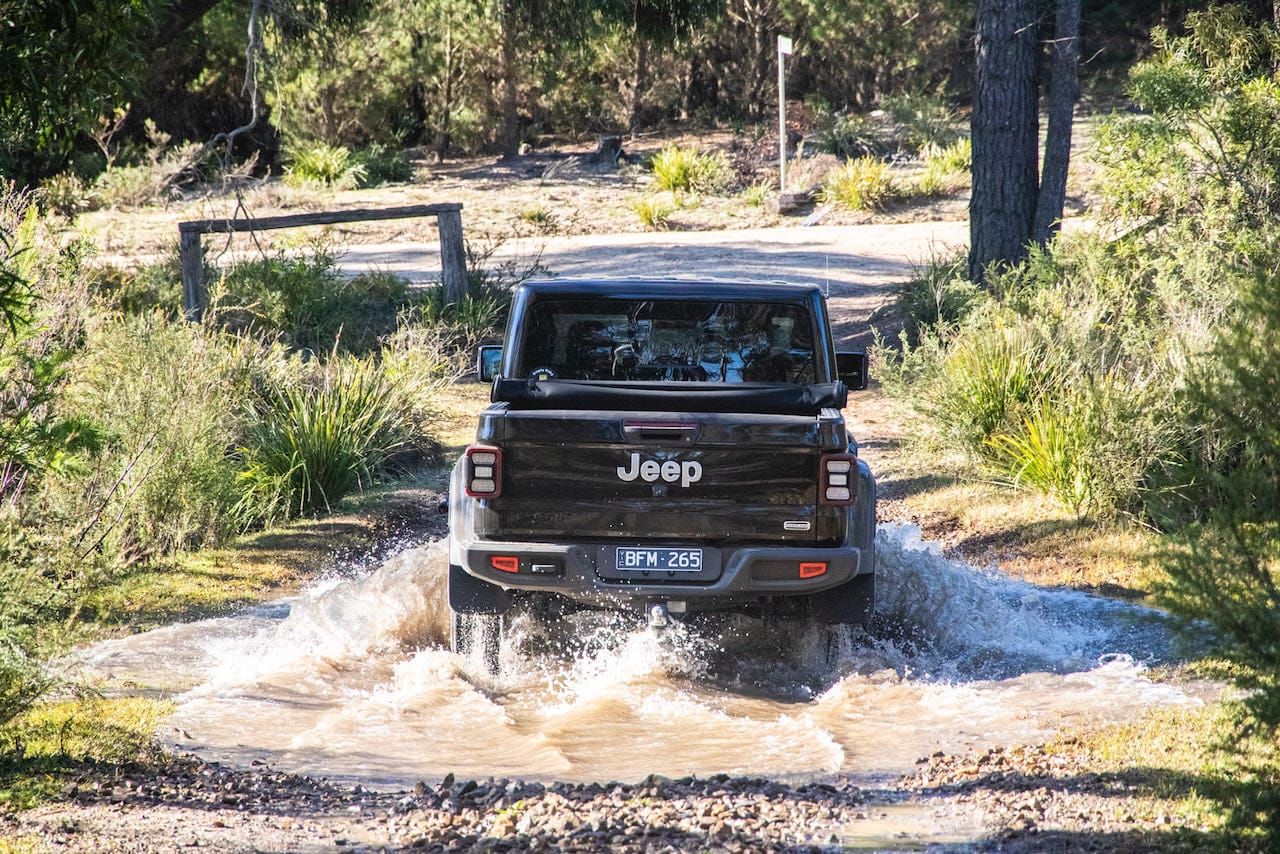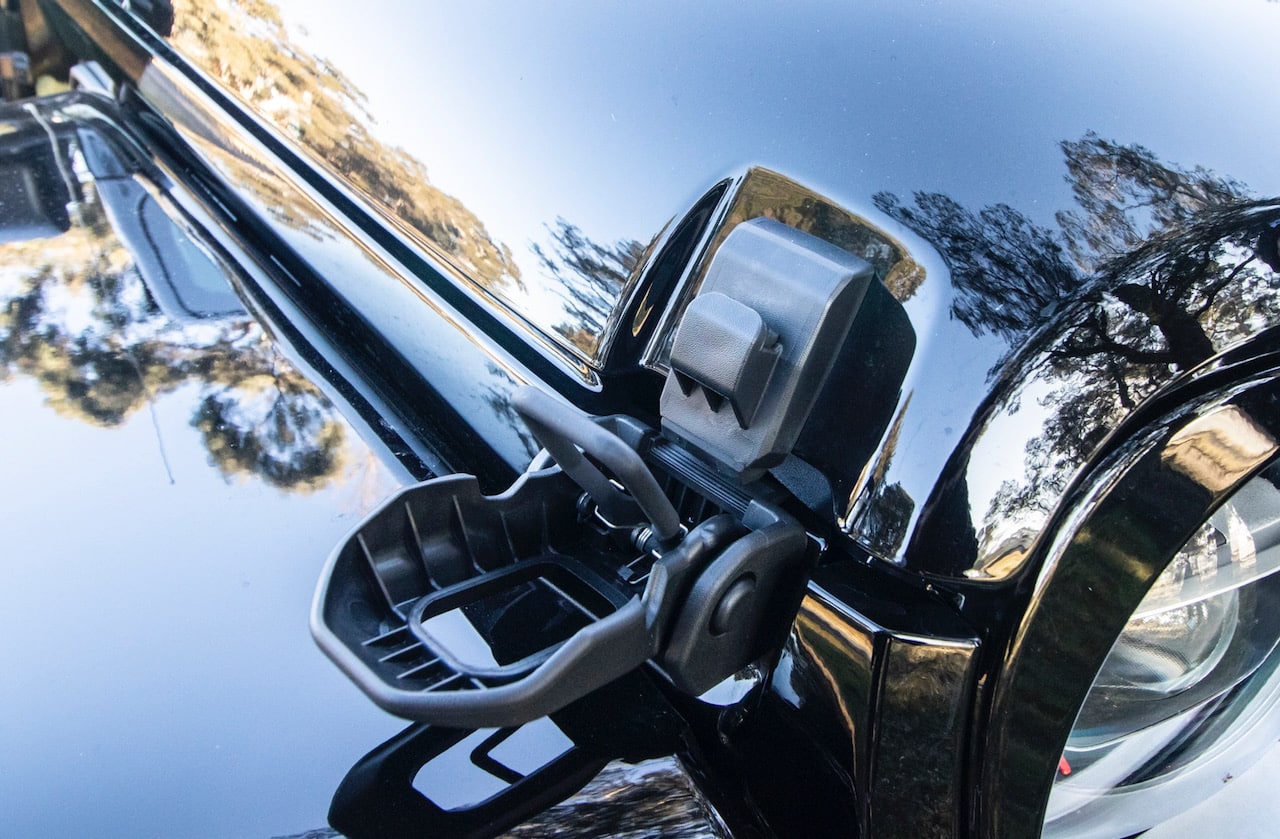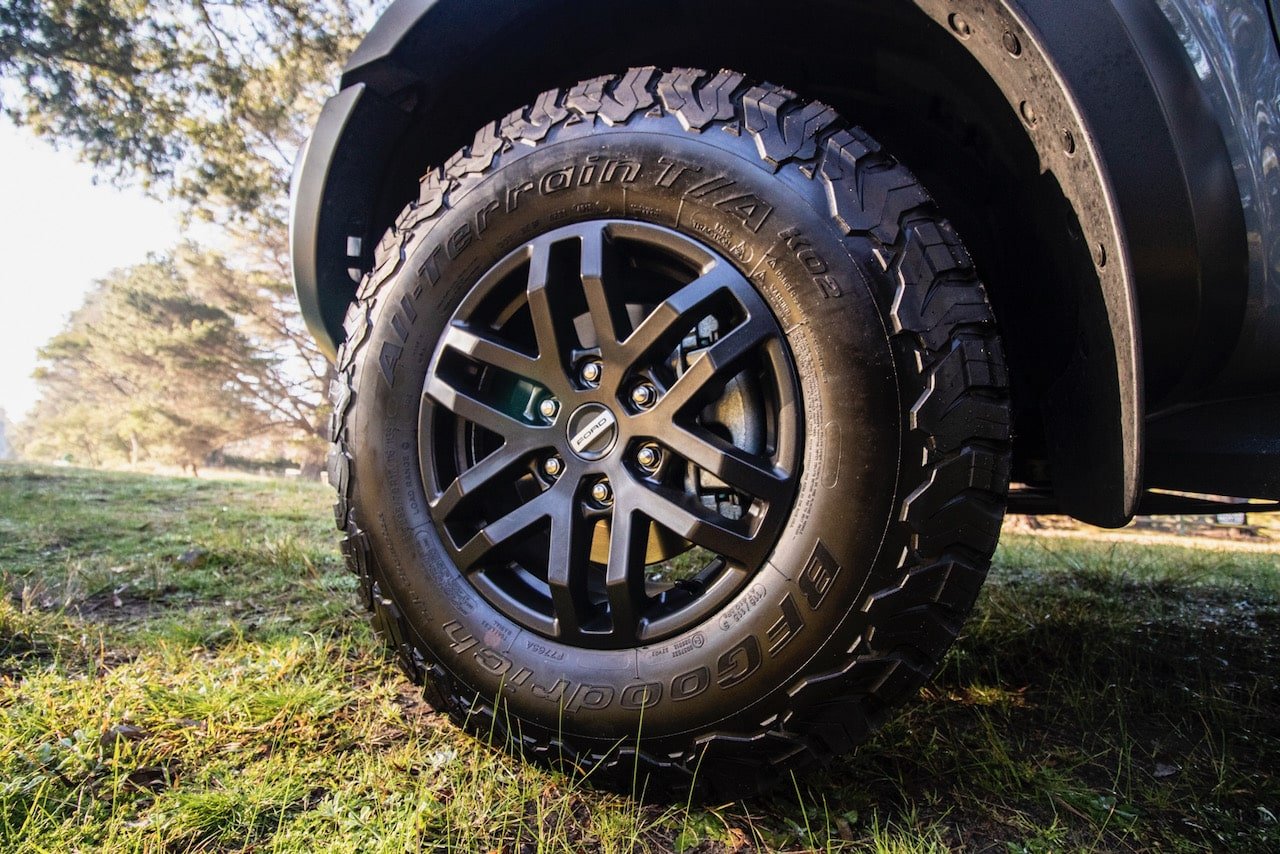 When it comes to on-road ride and handling the Ford Ranger Raptor is a clear winner; steering feel is more direct, there's less body roll when cornering and there's a more planted feel. The Jeep Gladiator Overland's steering can feel twitchy by comparison, and the suspension is far less supple over bumpy roads and corrugations. Having said that, the Gladiator feels more planted than a Wrangler, no doubt thanks to the ute's longer wheelbase.
Off-road
You might expect the Gladiator Overland to be the clear winner off-road, with its live-axle and coil-spring front and rear suspension setup, but the Ranger Raptor once again has the edge thanks to impressive wheel travel (yes, even up front), better ground clearance, better ramp-over angle and better 285/70R17 BFGoodrich All-Terrain tyres. Both vehicles offer an effective crawl ratio of close to 48:1, but the Ford's additional bottom-end torque and better engine braking give it the edge in steep country or when trying to crawl over off-road obstacles at slow speeds.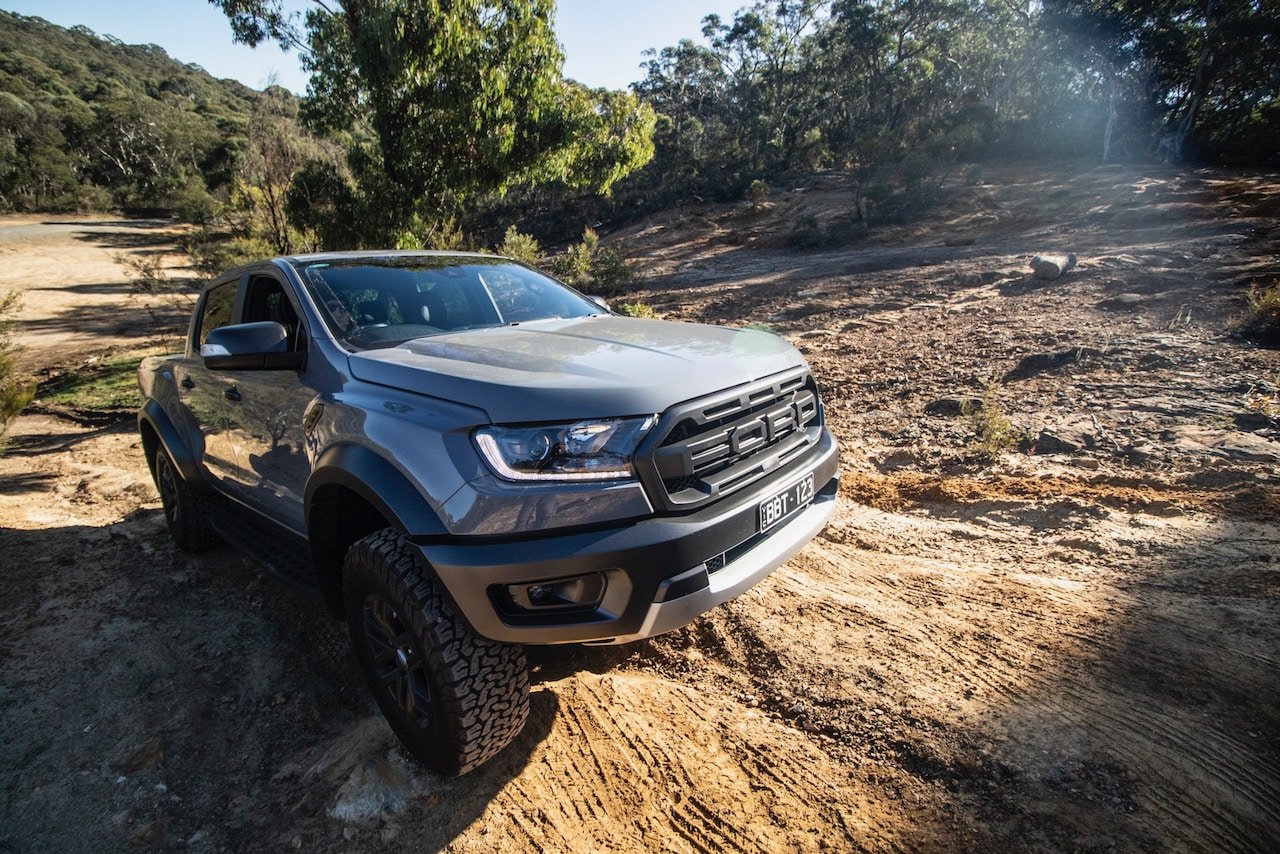 Of course, the off-road situation would be reversed had we been testing the Gladiator Rubicon here instead of the Overland; the Rubicon has more ground clearance, more wheel travel, a disconnecting front swaybar, front and rear lockers, 255/75R17 BFGoodrich Mud-Terrain tyres and an impressive 77.2:1 crawl ratio. The Rubicon also comes with a forward-facing TrailCam off-road camera and a steel rear bumper.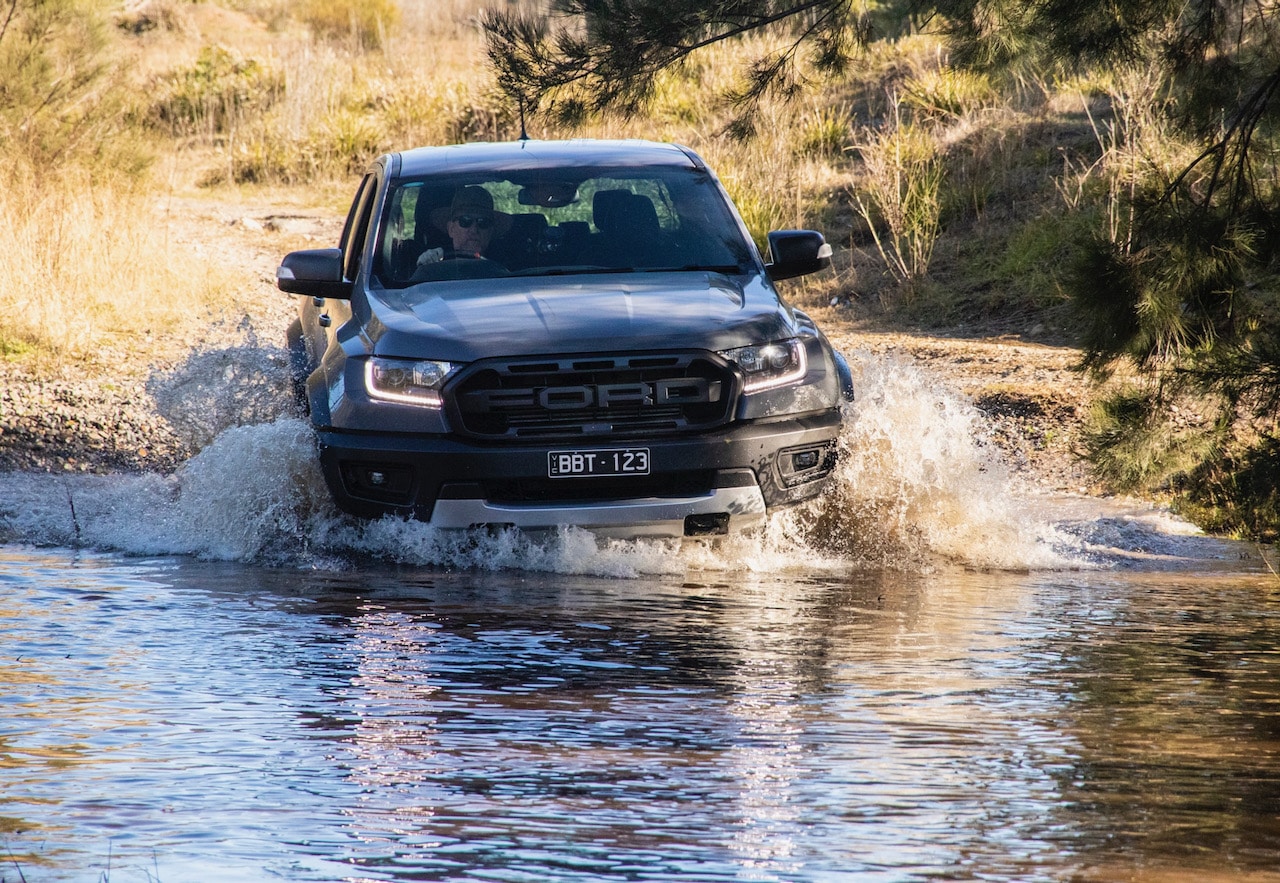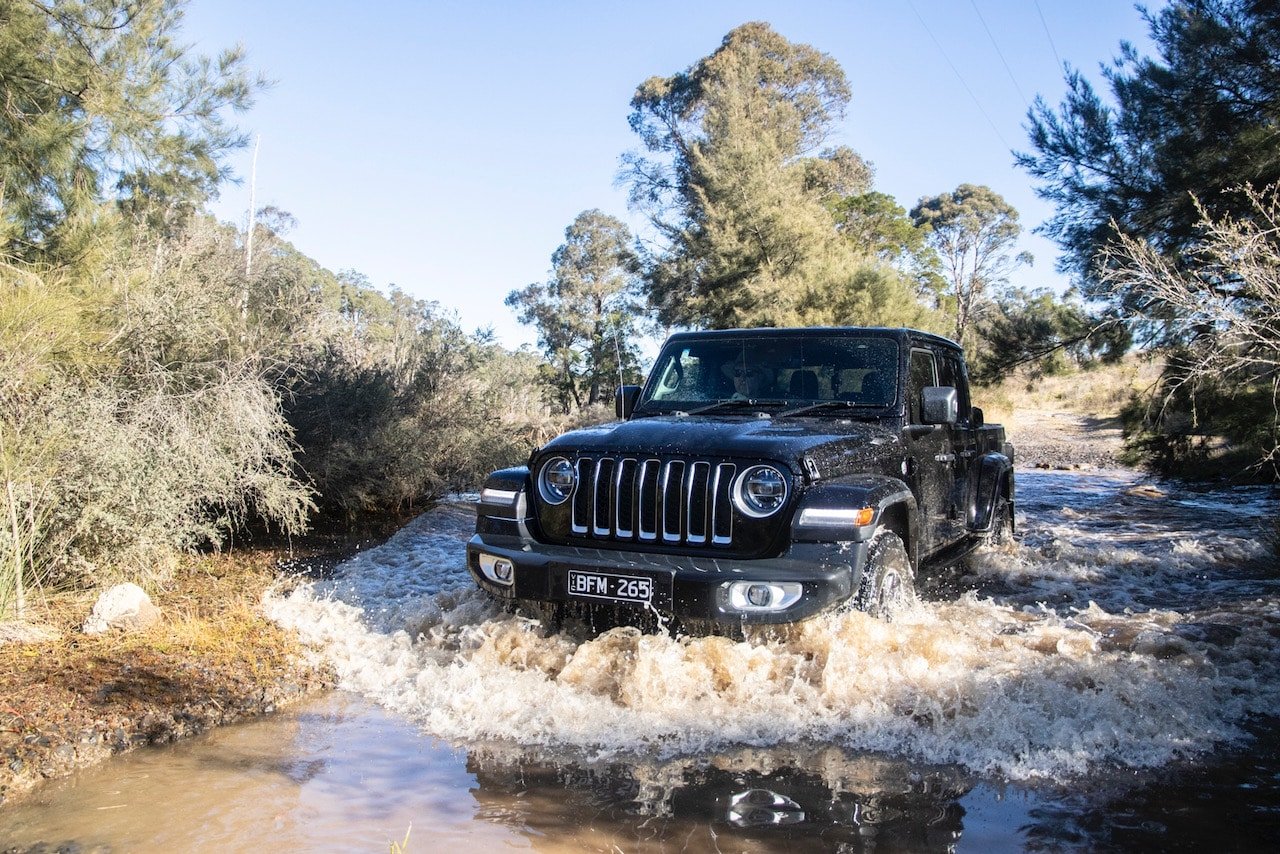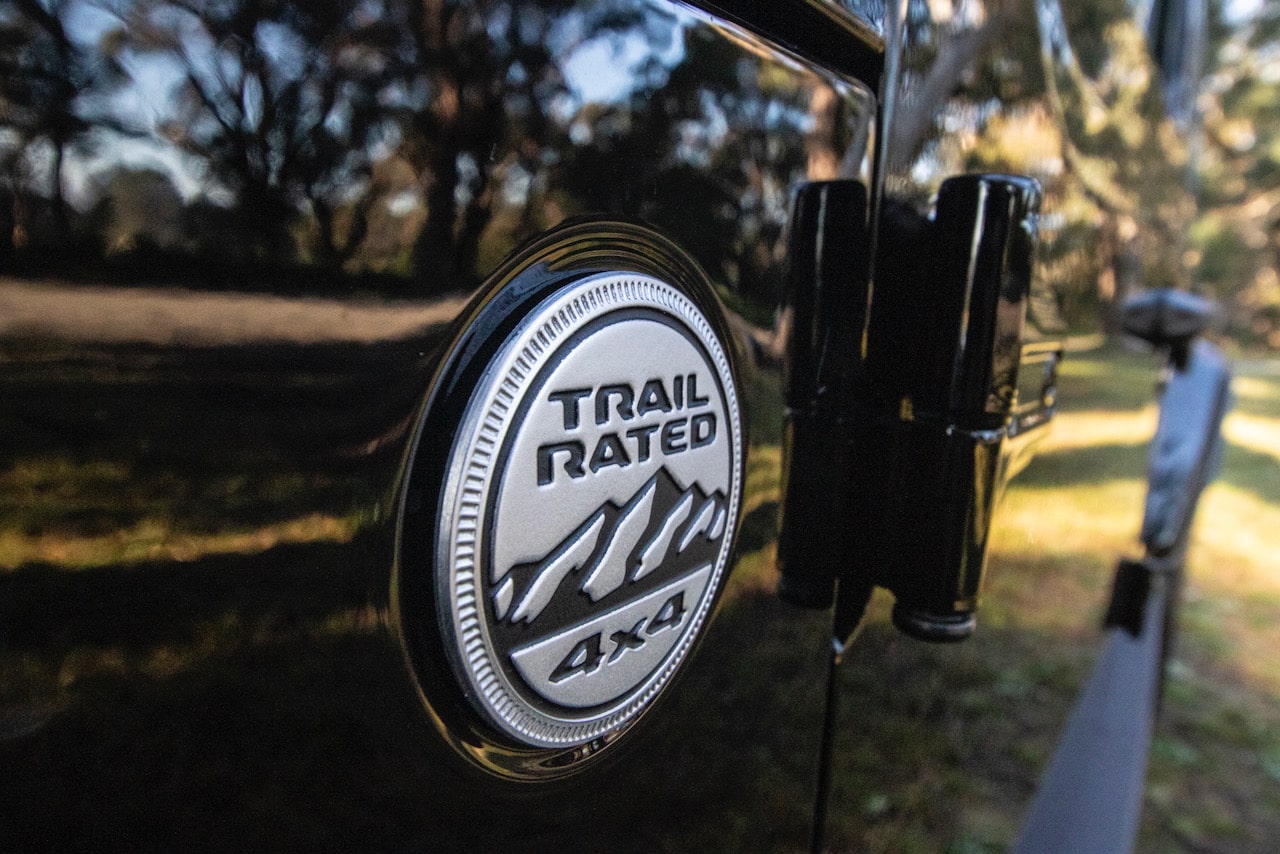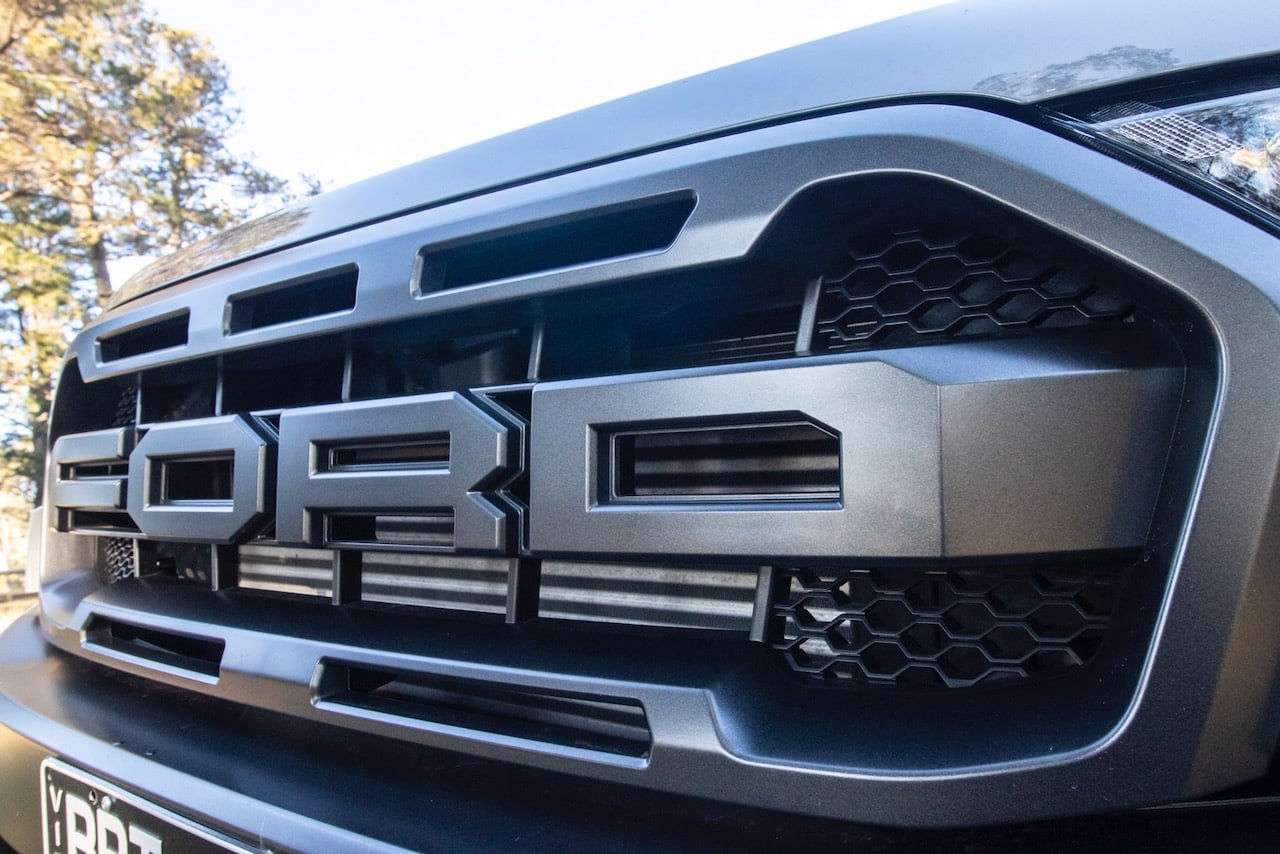 Okay, so it's no Trail-Rated Rubicon, but despite its road-oriented 255/70R18 Bridgestone Dueler rubber and its limited ground clearance, the Gladiator Overland is still a reasonably capable off-roader, with decent gearing and an effective-enough traction control system. And anyway, there are plenty of aftermarket options for those who prefer the Overland spec and want to add a bit more off-road capability, from suspension kits and wheels and tyres, to snorkels, bar work and other gear.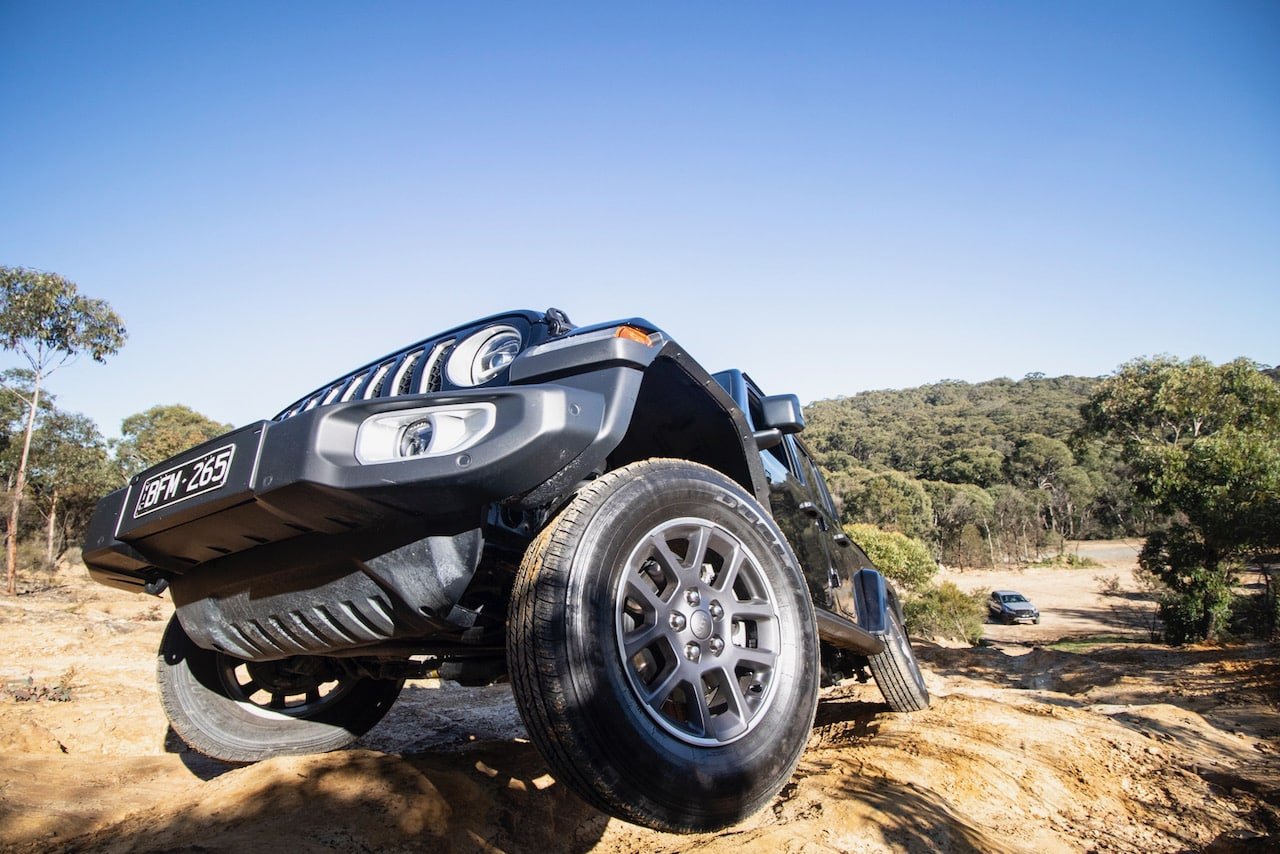 So which fun ute for you?
That depends on what kind of fun you want to have with your built-for-play and not-for-work ute.
For my money, the Ranger Raptor's unbeatable ride and handling over just about any type of terrain makes it the winner… but then again, it could also be a lot of fun cruising around with the roof off, and you can only do that in a Gladiator.
Sure, neither of these utes have the payload capacity nor towing capability of many other dual-cab 4X4s on the market, but they are both very practical vehicles with generous tubs and reasonable cabin space. And they are both very well equipped and great at putting a smile on your dial.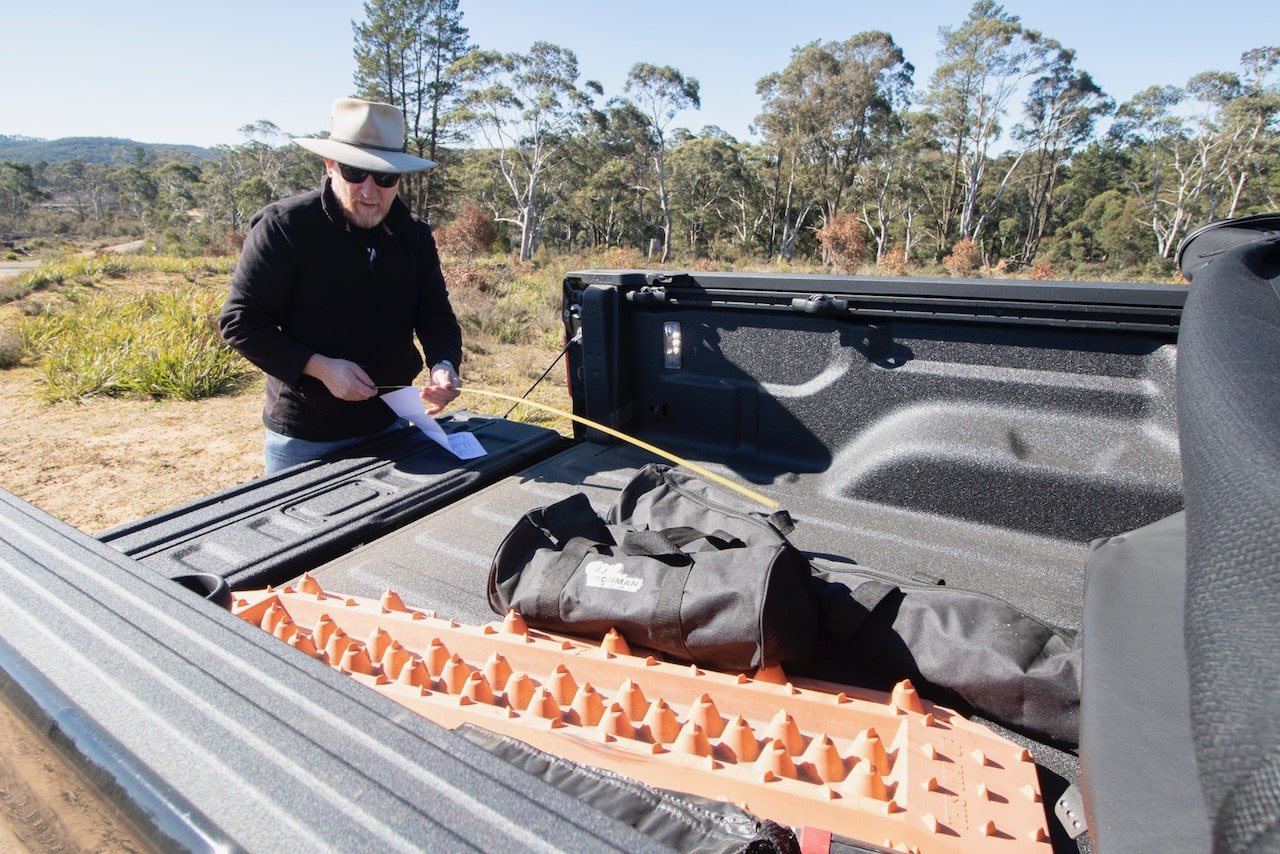 Specifications