Innovative ARB BASE Rack Cab Racks are now available to suit a number of dual-cab ute applications.
Dual-cab ute owners wanting ARB BASE Rack Cab Racks for their vehicles will be happy to know there are now options available to suit the Toyota HiLux, Ford Ranger, Isuzu D-MAX and Mazda BT-50.
The ARB BASE Rack features a fully welded extruded aluminium design with beams that run the width of the vehicle. ARB claims the design of the aluminium BASE Rack provides the strength of steel racks at a fraction of the weight. In addition, due to the strength in the cross beams, ARB says there is no requirement for a sub-frame, which allows the rack to be mounted as low as possible to the roof of the vehicle, providing a sleek and integrated appearance that suits the vehicle.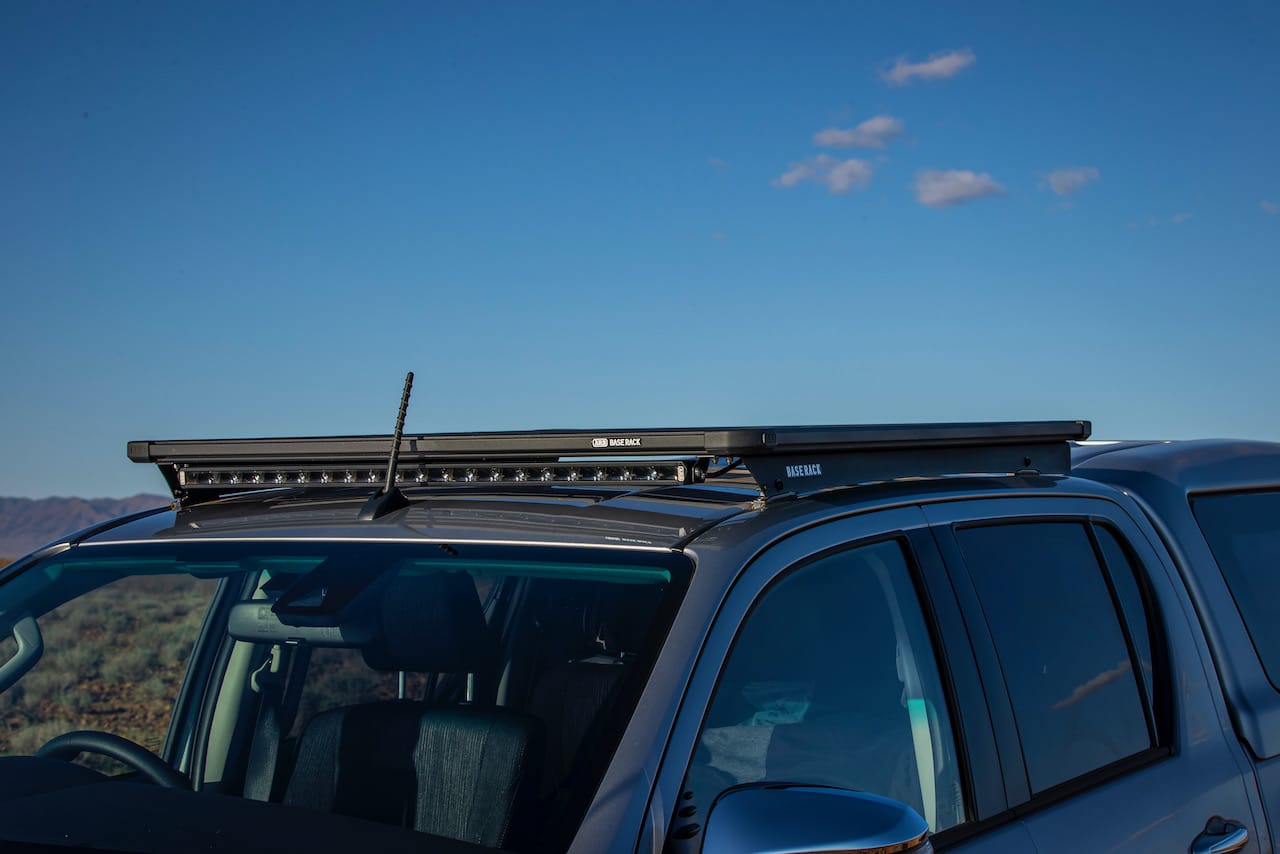 The BASE Rack features a clever dovetail accessory mounting system; this is essentially a groove that can be found on both sides of each lateral cross beam, as well around the external perimeter beams, and it accommodates a wide range of clamp mounts designed specifically to attach to the dovetail for easy fitment of various accessories.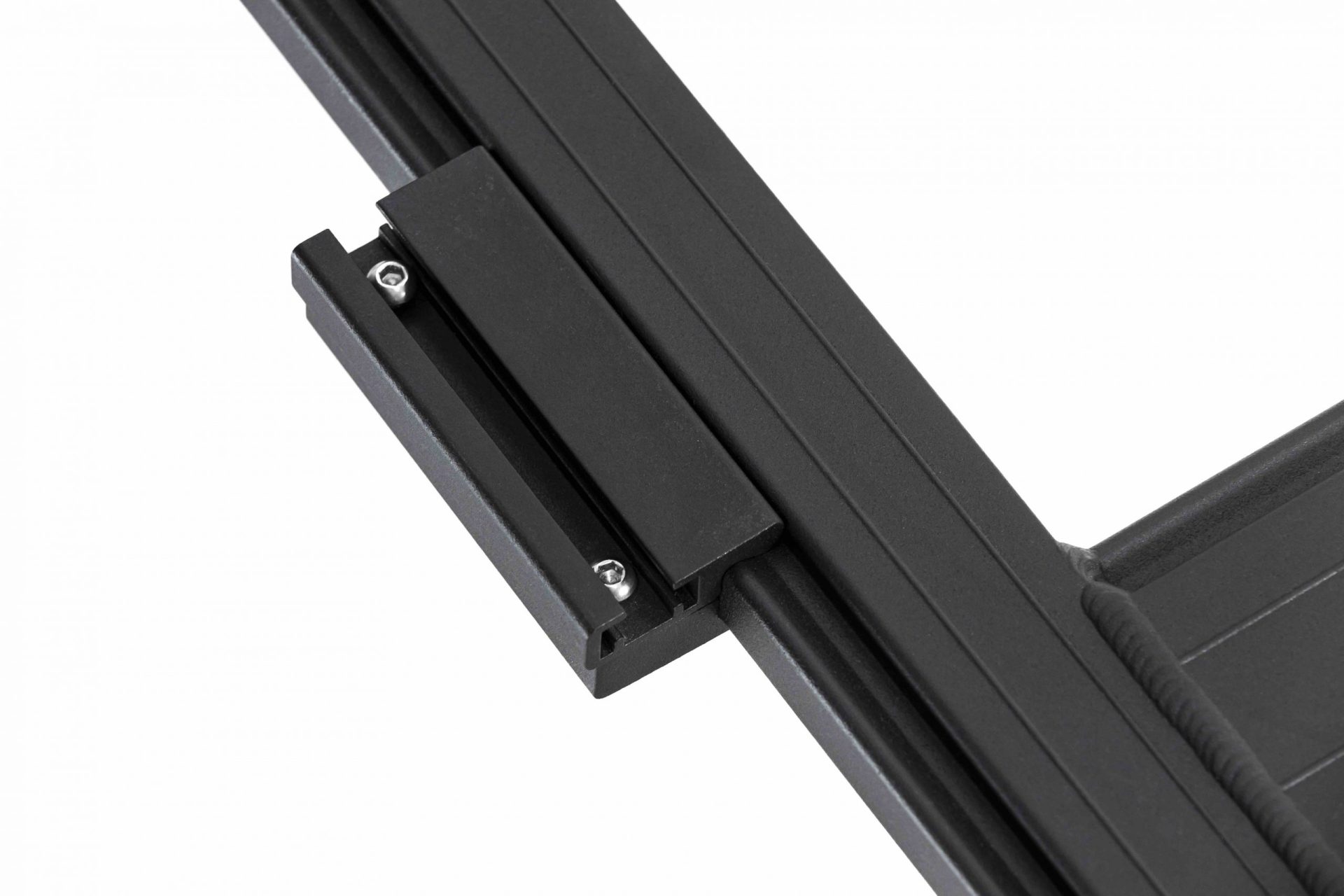 The dovetail system allows for quick and easy attachment of the clamp mounts without having to relocate other cargo that might already be mounted to the BASE Rack. The side mounting profile also provides full use of the beams' top surface and allows the beams to support cargo without worrying about protruding tie-down points.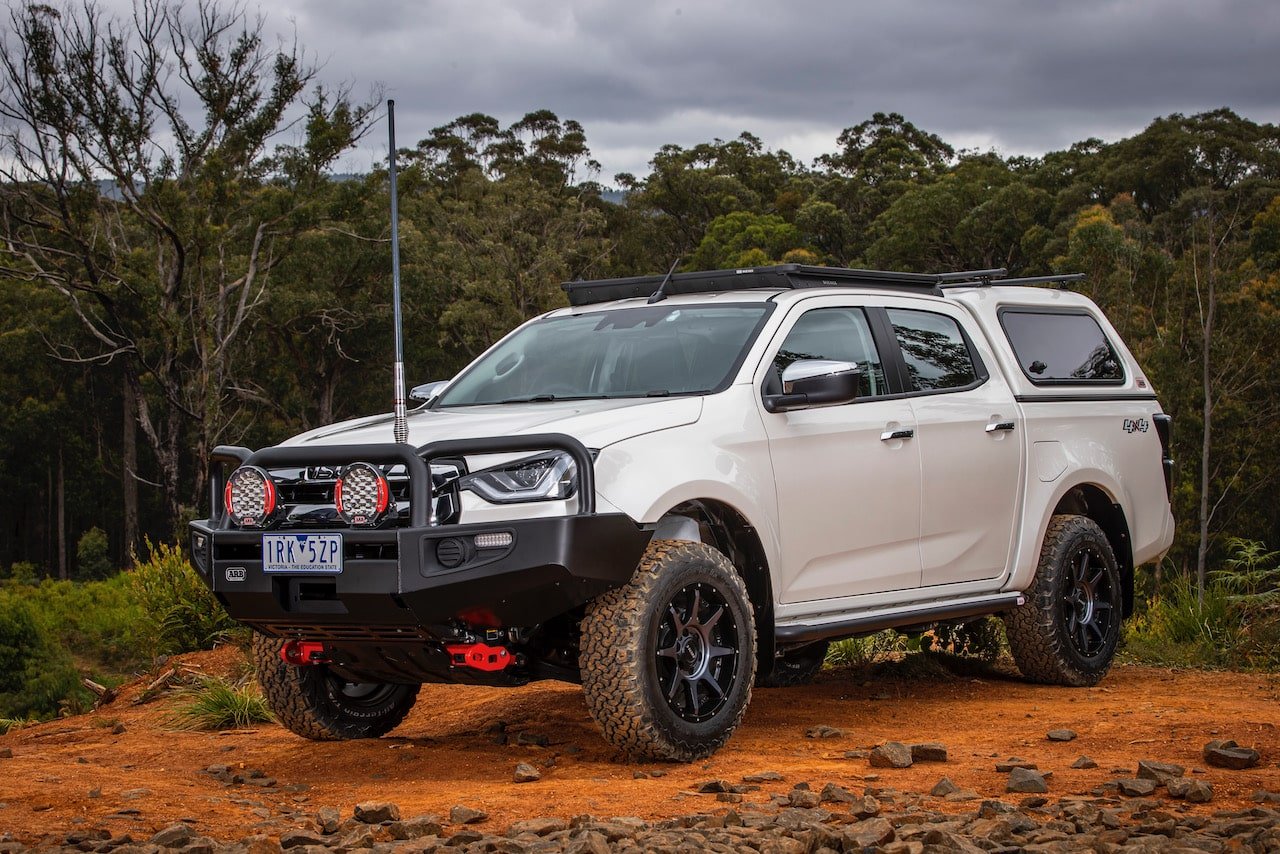 ARB adds that its wide range of accessories makes fitting cargo to the BASE Rack more efficient, saving time and effort during the packing process, as each accessory can be placed wherever you need in the moment. Accessories include awning brackets, light bar, wind deflector, Hi-Lift jack holder, recovery board holder, roller kit, jerry can holders, tie-downs, T-slot adaptors and more.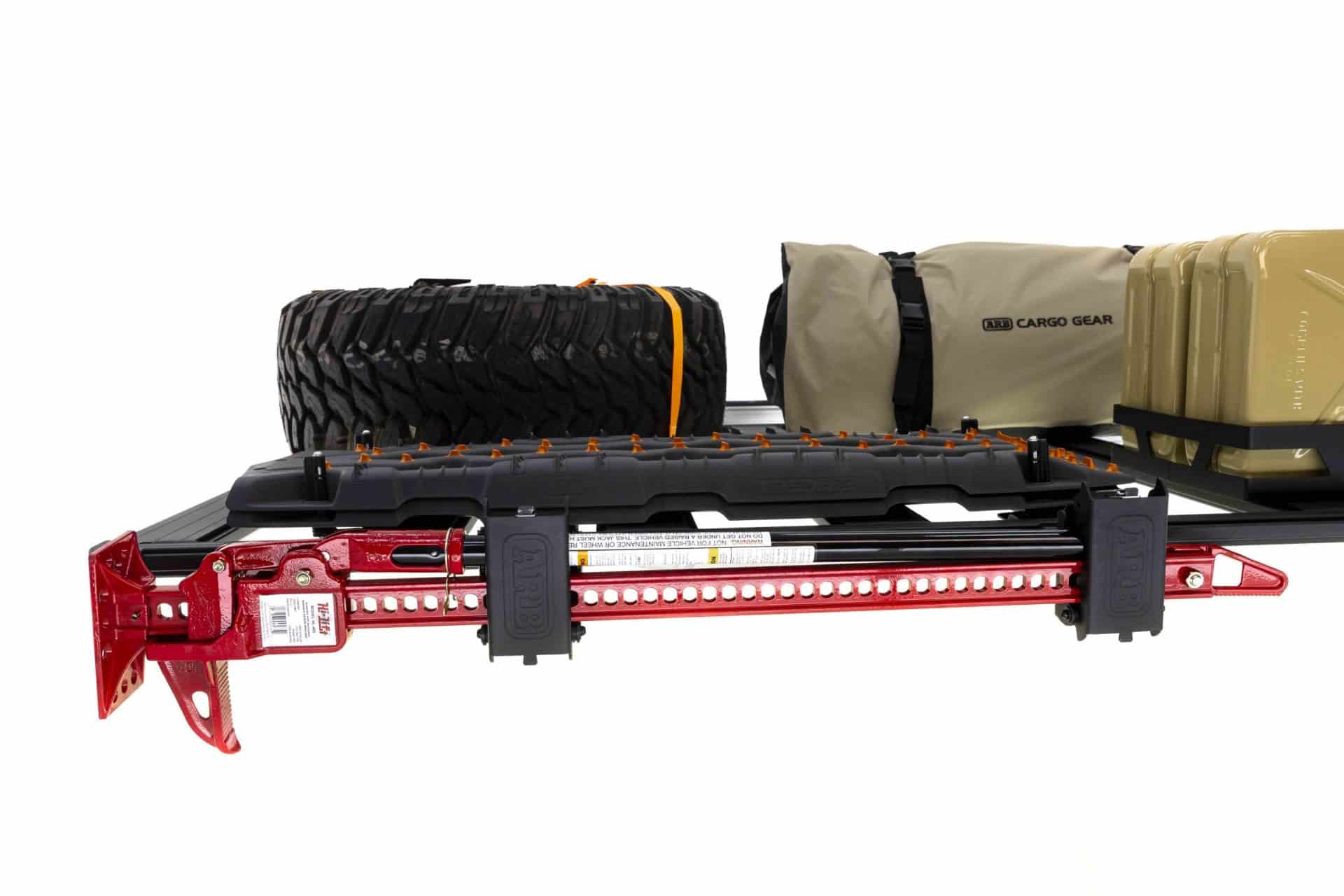 The BASE Rack Cab Racks measure 1255mm long x 1255mm wide and they weigh approximately 14.3kg. The new mounting kits are available to suit HiLux (2005-2015 and 2015+); Ranger (2011+); D-MAX (2020+); and BT-50 (2020+).
The BASE Rack can now also be fitted to the ARB Sportlid V (see below). Check out the ARB website for more details.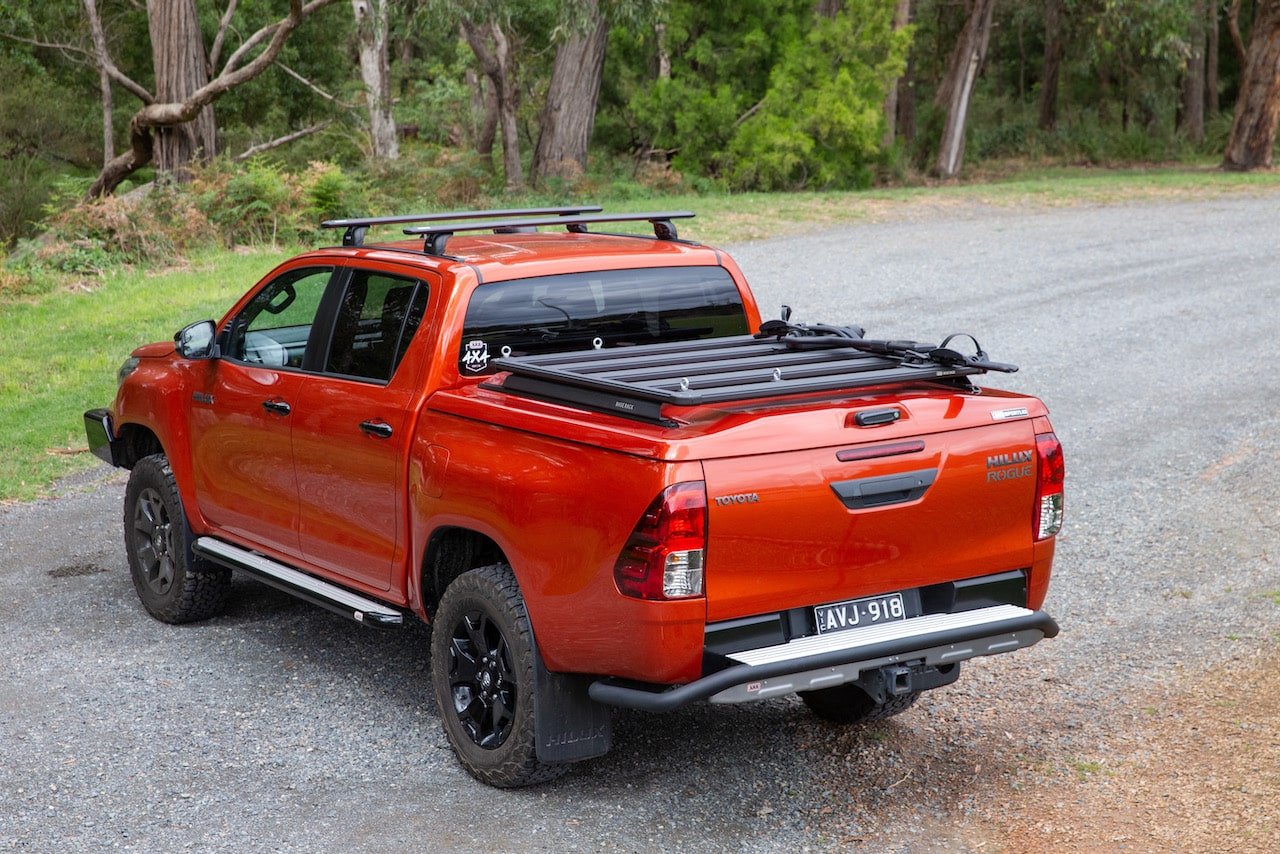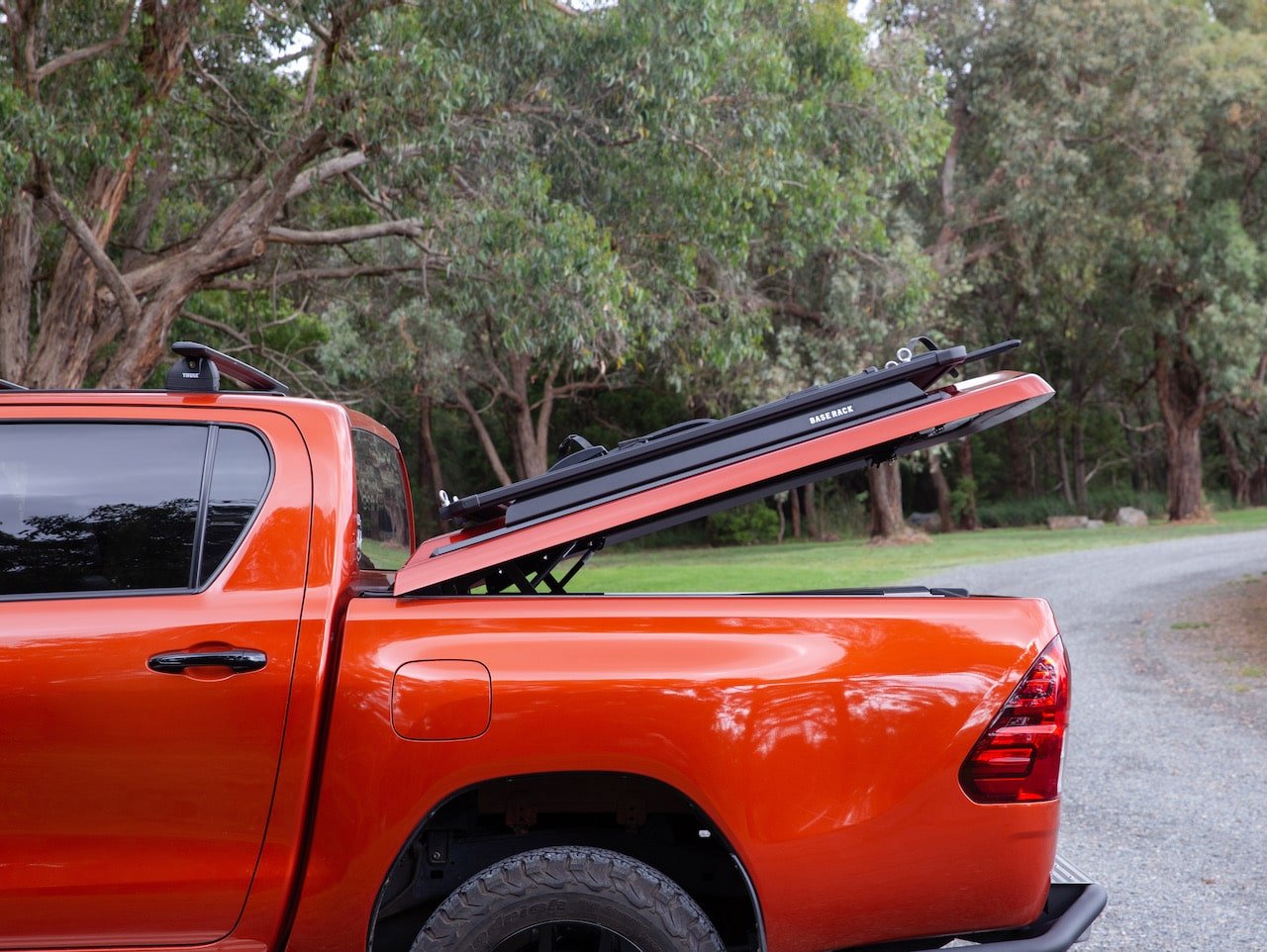 RRP: From $1125