The Northern Peninsula Area Regional Council has restricted access to the Far North of Cape York to essential travellers only.
Last weekend, the Northern Land Council restricted access to remote Aboriginal communities in the Northern Territory with the APY lands in South Australia requiring a statutory declaration be signed by visitors before being admitted. Now the Northern Peninsula Area Regional Council (NPARC) has followed suit and restricted access to communities in the Far North of Cape York effective immediately.
No word has yet been given on the length of the non-essential travel restriction but there's a fair chance that as Coronavirus continues to spread throughout Australia, there's potential for the whole 2020 travel season to be closed. The travel restriction doesn't just extend to visitors into the area but it also covers inhabitants leaving the area and wanting to return, potentially carrying coronavirus back into their communities.
Remote communities aren't as well placed as urban centres to deal with the development and spread of Coronavirus, with healthcare in these communities already stretched and their protection is vital. The NPARC area extends from the tip of Cape York down to the Jardine Ferry inline with Nolan's Brook on the Telegraph Track.
In its statement, NPARC said, "Travel TO and FROM the Northern Peninsula Area (NPA) is to be restricted effective immediately (16 March 2020)." It goes on to say that "Only essential or urgent outwards and inwards travel will be permitted as determined by the carriers – each of whom have set their own criteria". Further to this, after reviewing the Regional Express (Air) and Sea Swift (Sea) carrier websites, both have confirmed they are limiting travel into NPARC, and that 'non-essential business travel has been suspended'.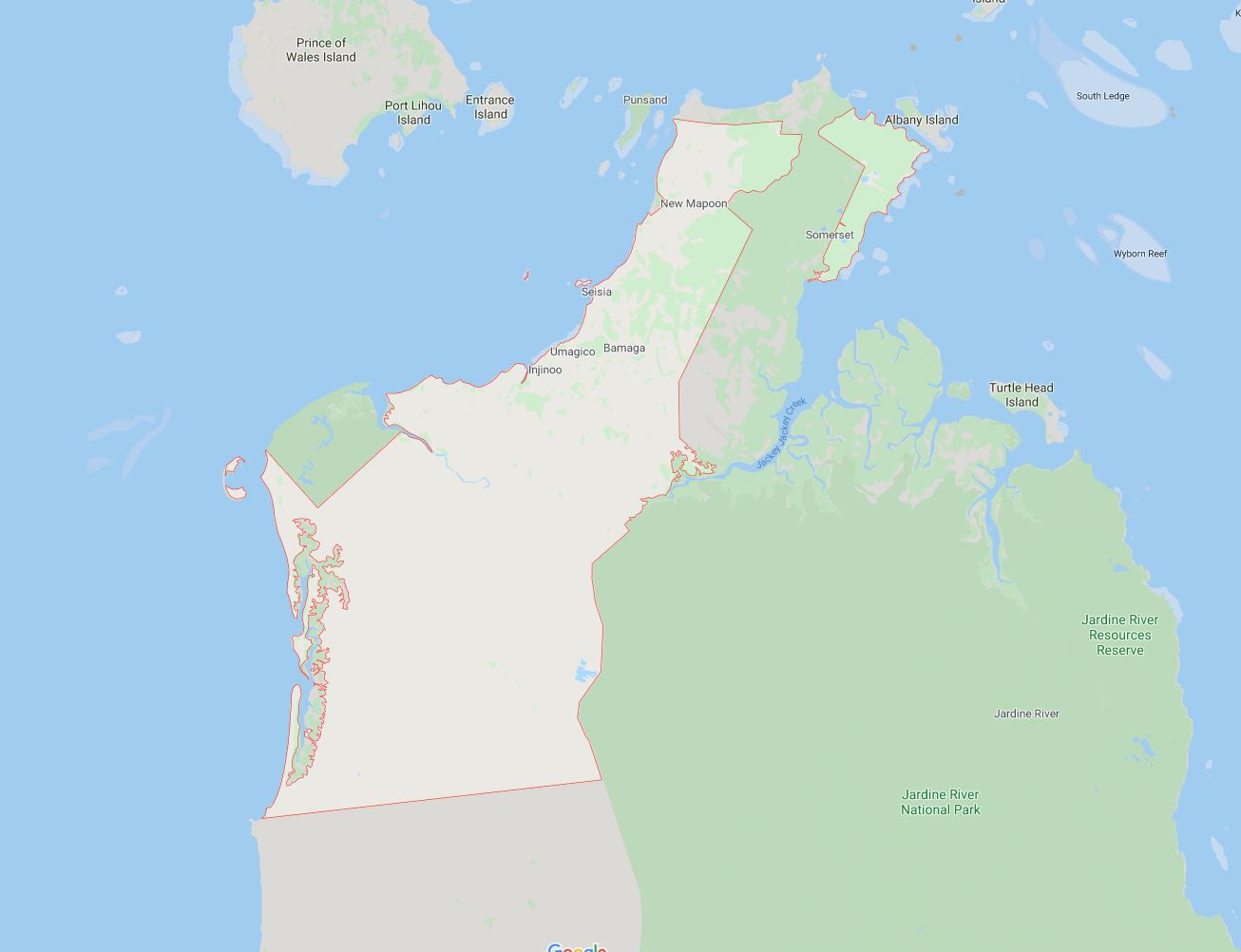 For those looking to head to The Cape this season the Telegraph Track and Peninsula Development Road to Weipa remain open, however, the concern will be those expecting to be able to cross the Jardine River, both to reach the tip, and also the supplies that are available in Bamaga and Seisa. Those wanting to undertake the Telegraph Track will still be able to do so, however, travellers will need sufficient supplies and fuel to return to Weipa or the various stations along the PDR (Bramwell and Moreton Telegraph Stations).
As you can well imagine this is a developing story and it's expected that many more Aboriginal communities will close access to their lands in the coming days to protect them from Coronavirus entering. Stay tuned to Unsealed 4X4.