Introducing Rhino-Rack's new Reconn-Deck
If you've been struggling for space when packing for your four-wheel driving adventures, then your waiting game is over. Rhino-Rack has recently released their sleek new Reconn-Deck, a brand new ute bed system that's suitable for every type of adventurer. Want to find out more? No worries, we've covered it all below for you.
What is Reconn-Deck?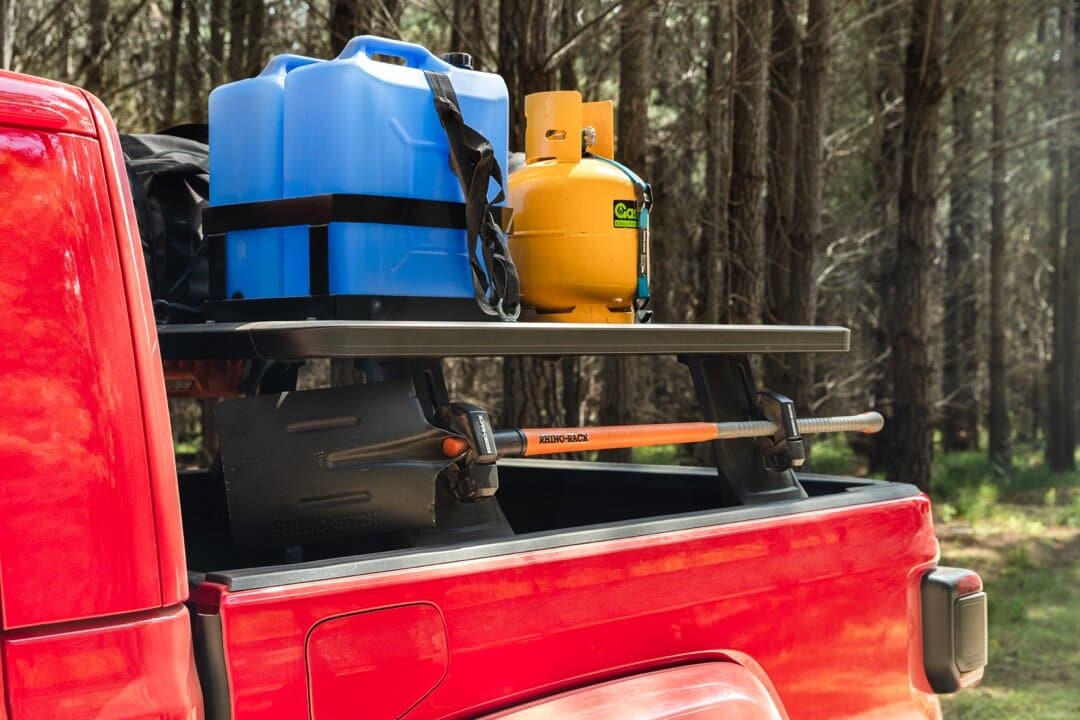 The Reconn-Deck is all about making space – for adventure preferably! The deck doubles cargo space, allowing you to carry bulkier cargo, additional gear, and specific equipment. That's right – surfboards, bikes, skis, tents, or trading equipment – you name it, Reconn-Deck can carry it.
Rhino-Rack's modular design is currently available for vehicles with tub rails Jeep Gladiator and RAM 1500 Crew Cab models.
The setup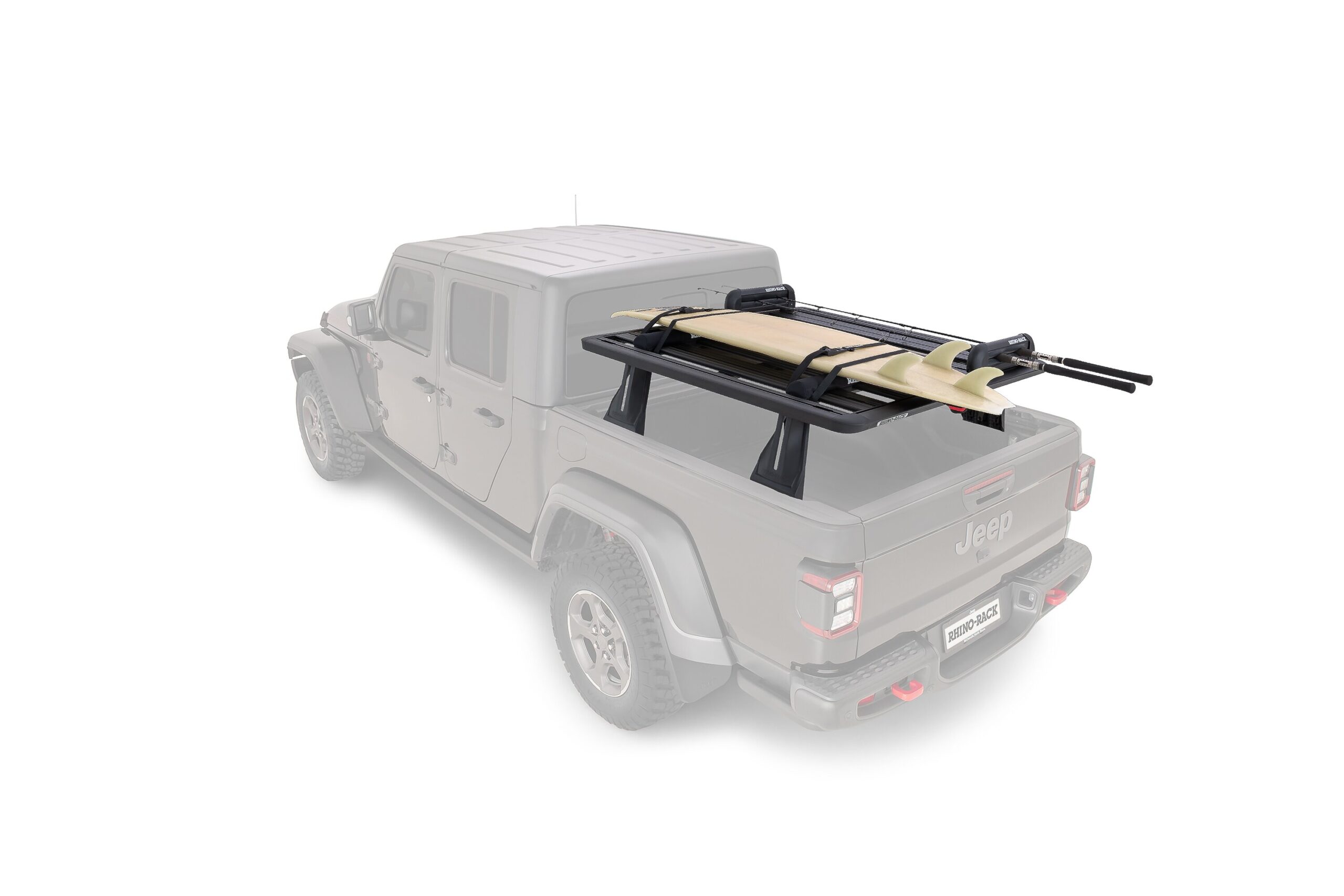 Let's start from the bottom. The deck consists of four towers plus crossbars and platforms. The cool thing about this is it's fully customisable; there are countless ways you can set this up. Once the towers have been installed, you can choose between four unique setups. These include the Reconn-Deck™ Bars, Reconn-Deck™ NS Bars, and Reconn-Deck™ with Pioneer Platform and Vortex Bars. After the deck, it's time to look into accessories! As a surfer, I've got my eye on the Pioneer Wrap Pads which will keep my surfboard securely locked in. Check out Rhino-Rack's adventure setups.
Key features
Reconn-Deck offers a whole heap of benefits including:
Doubles your cargo space.
Comes with four towers crossbars and a fit kit.
Fixed height of 280mm, leaving enough room for easy access to your gear.
More room for bulkier cargo.
Secure core locks on Vortex, Reconn-Deck™ Towers, Reconn-DeckTM Bars and accessories. Additional secure locking covers available as accessories.
Channels on the Reconn-Deck™ Towers provide you with multiple points to mount accessories.
No drilling is required.
Lightweight aluminum construction.
Sounds pretty good, right? Get your hands on a Reconn-Deck, or find out more information here.