When I travel, one of my biggest issues is running out of power. Naturally, there are no power points in the bush to charge my phone or appliances. One game-changer that has recently entered the arena is REDARC's new ultra-portable solar blanket. They allow you to fully charge your batteries or appliances, even in the shade.
Lightweight and movable
A great way to remain lightweight, these solar blankets give us the ability to harness free power from the sun during our adventures. They can be easily moved around camp when you're chasing the sunshine, draped over the car windscreen, hung off of something, or laid flat on the ground.
I don't know about you, but I'm pretty excited about having constant access to power on my travels.
Impressive and reliable durability
These monocrystalline solar blankets will be available in 160 and 240-watt power ratings as well as a 300-watt solar blanket. This is the highest capacity solar blanket or panel ever available from REDARC! For those of us who love off-road conditions, you don't have to worry about your panels not lasting the distance. They are said to be incredibly durable, constructed from heavy-duty canvas and covered in an anti-reflective and scratch-resistant ethylene tetrafluoroethylene (ETFE) coating. For extra reassurance, there's a two-year hassle-free warranty with the product and after-sales service for any questions.
Compact and easily stored
If you're like me and you've already filled the caravan to the brim, don't worry. REDARC's solar panels can easily be folded into a compact size to stow away. ​​The blankets fold down to a compact 36 x 36 x 8cm little bundle, making it easy to chuck into your trunk when it's time to hit the road. Thankfully, the new range is up to 40% lighter than other portable solar options so transporting it by foot won't be an impossible feat either.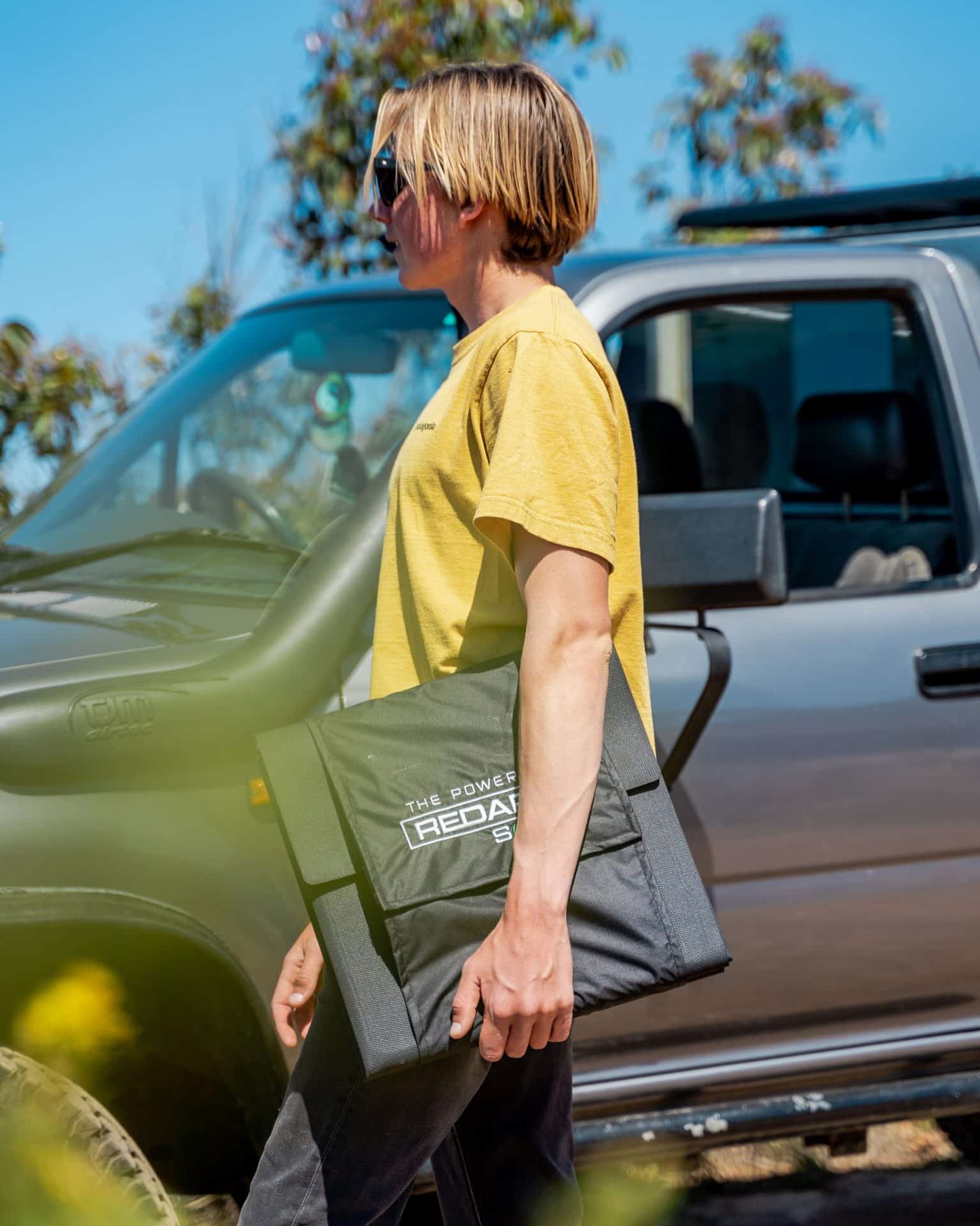 What else does it work with?
For the ultimate portable power set-up, you can couple your solar blanket with REDARC's lithium powerhouse, the GoBlock, which fast charges in only two hours while you're driving.

Pssst: If you're looking for a new spot to camp and take your REDARC solar blanket then check out 10 Incredible Secret Camping Spots in Australia.