It's a sickening feeling. You're cruising through the outback, towing your camper and you hear an almighty bang. Like a shotgun has just gone off. Once the initial shock settles, it's pretty easy to work out what just went wrong and why your rear windscreen is in a million pieces now. Sorry, but if you aren't prepared this is not going to be a fun experience at all.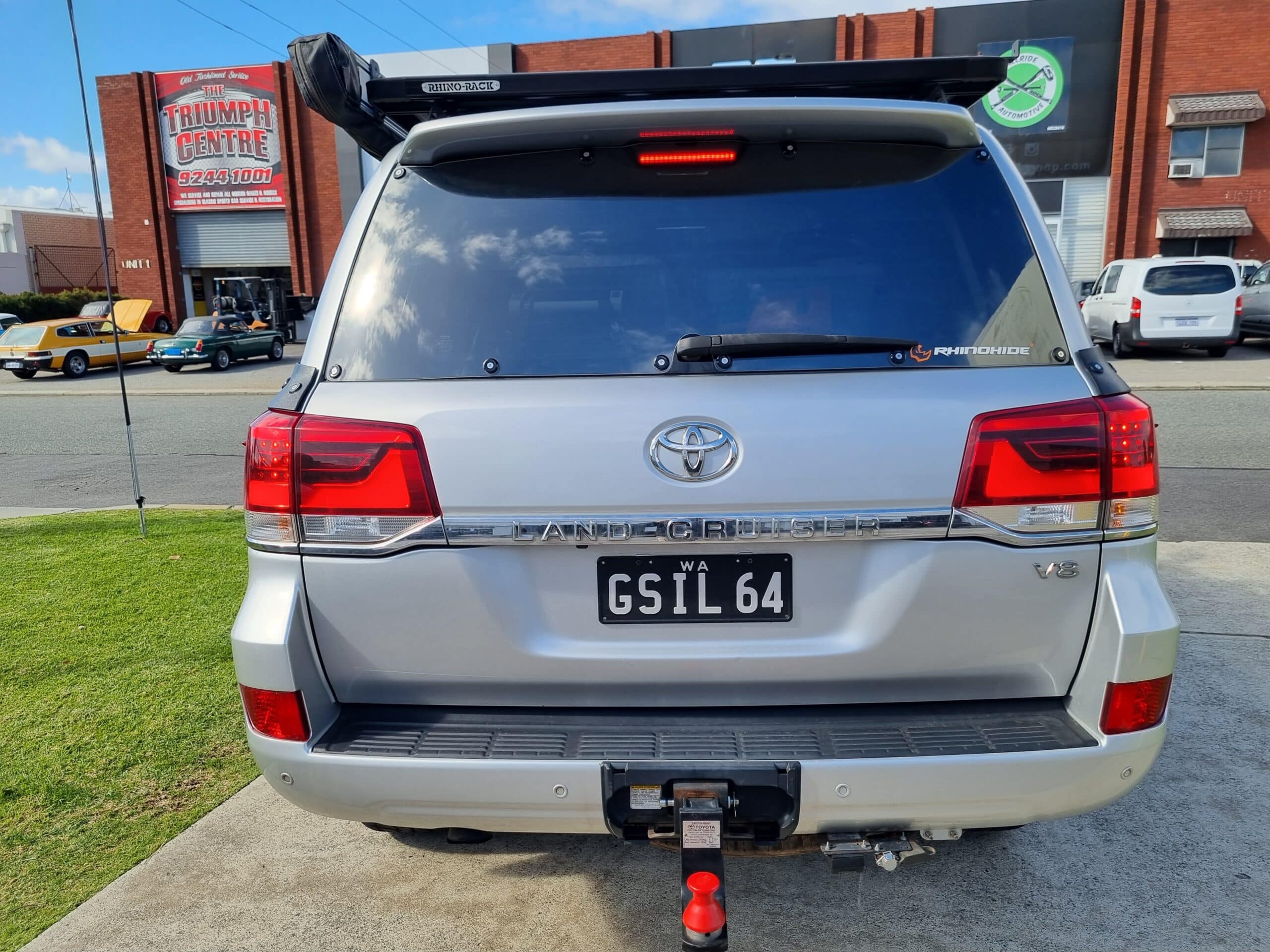 What's the story?
A rock or other debris has been flicked up by your tow vehicle. It has then hit your camper trailer or caravan. Guess where that tiny little offender will travel next? Yep, it will bounce off the trailer and head directly for your rear windscreen. Which is now shattered into a million pieces. Letting dust and water inside the vehicle. Not to mention your four-wheel drive is now no longer secure if being parked up overnight.
This is where a product such as the Rhinohide Armor Rear Windscreen Protector comes into play. They have been designed to offer protection thanks to their ability to fend off rocks and other debris that could rebound off the tow vehicle and into your expensive rear windscreen. According to Rhinohide, they are also durable and super easy to use. Sign us up!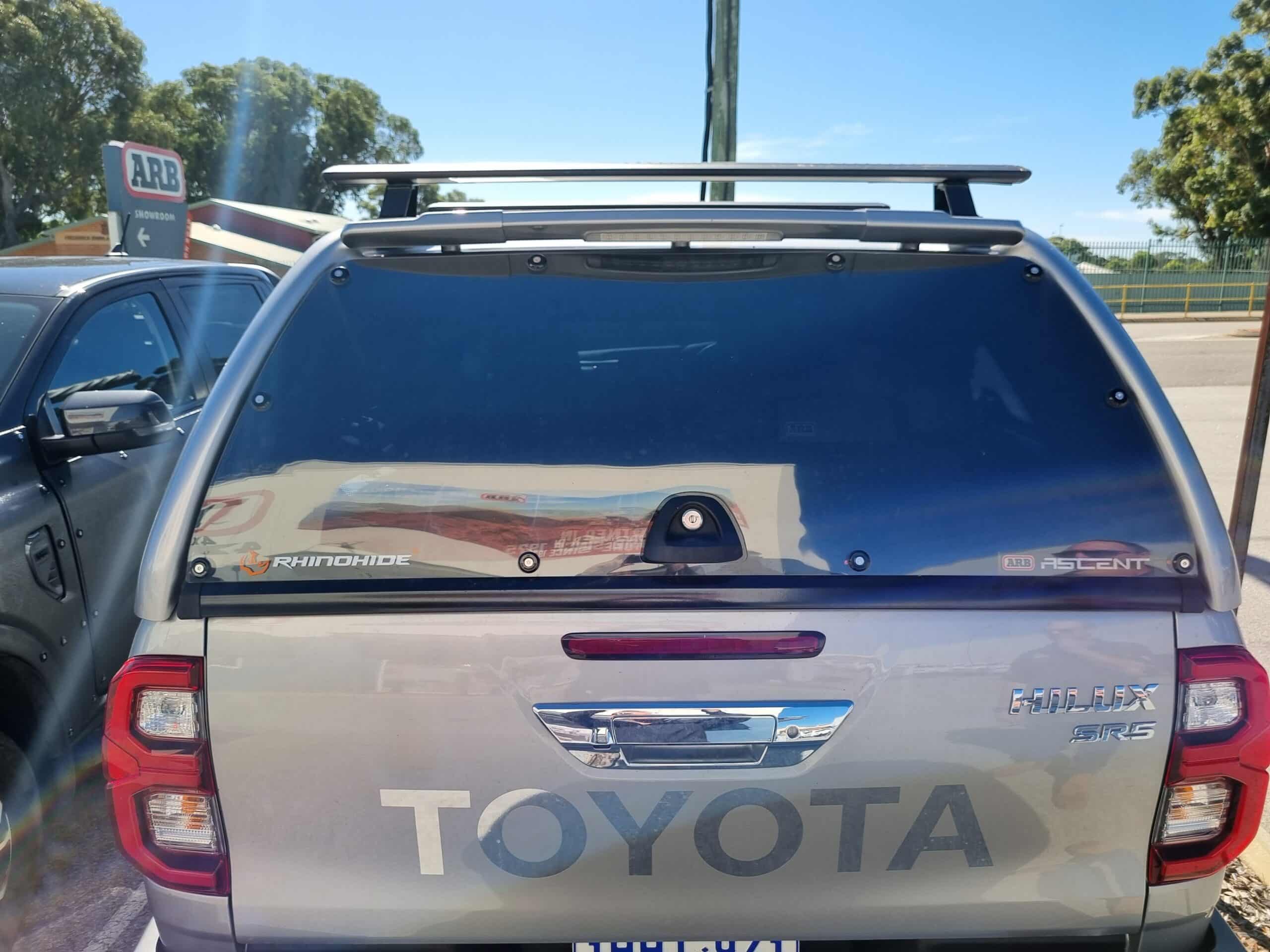 What do they do?
Rhinohide Armor Rear Windscreen Protectors are specifically designed to shield your vehicle's rear windscreen from the perils of towing. Whether you're towing a trailer, caravan, or boat, these protectors act as a robust barrier against rocks, gravel, debris, and other projectiles that can rebound and strike your windscreen. With Rhinohide Armor in place, you can say goodbye to the anxiety of shattered glass and expensive repairs caused by flying objects.
Strong and dependable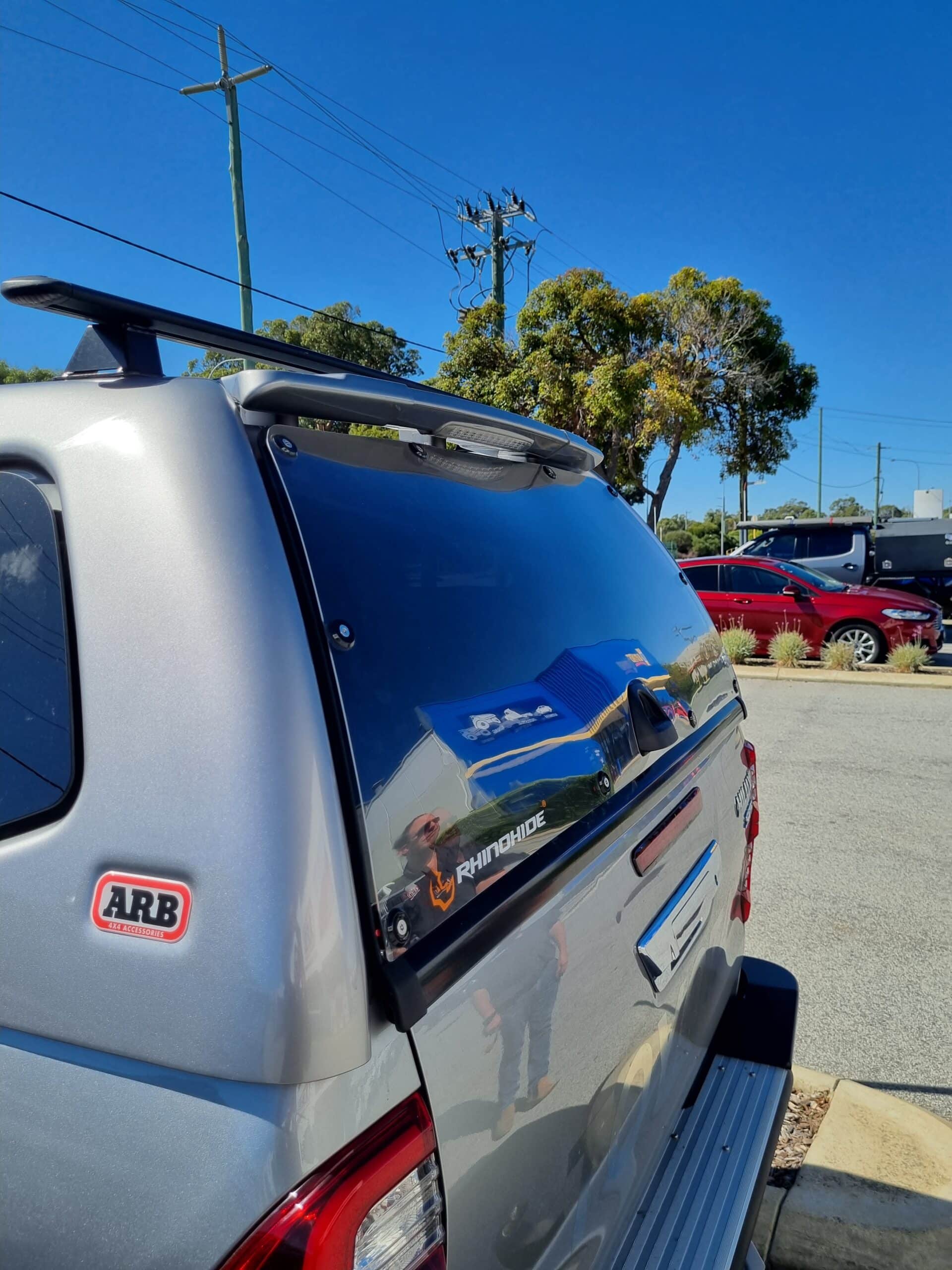 Crafted from high-strength, impact-resistant materials, these rear windscreen protectors have been designed and built to withstand the toughest conditions on the road. No matter the size or speed of the objects hitting your rear windscreen, Rhinohide Armor provides a reliable defence, ensuring your glass remains intact. Its durability is a testament to the meticulous engineering and rigorous testing carried out by the Rhinohide team.
Simple to install
Rhinohide Armor understands the importance of user convenience. That's why their rear windscreen protectors are designed for easy installation, ensuring hassle-free setup for every user. The protectors feature an innovative Armor-Lock system that securely attaches to your vehicle's rear windscreen frame, providing a snug fit without the need for permanent modifications or adhesives. Rhinohide Armor offers a range of sizes and configurations, making it compatible with a wide variety of vehicles and windscreen designs.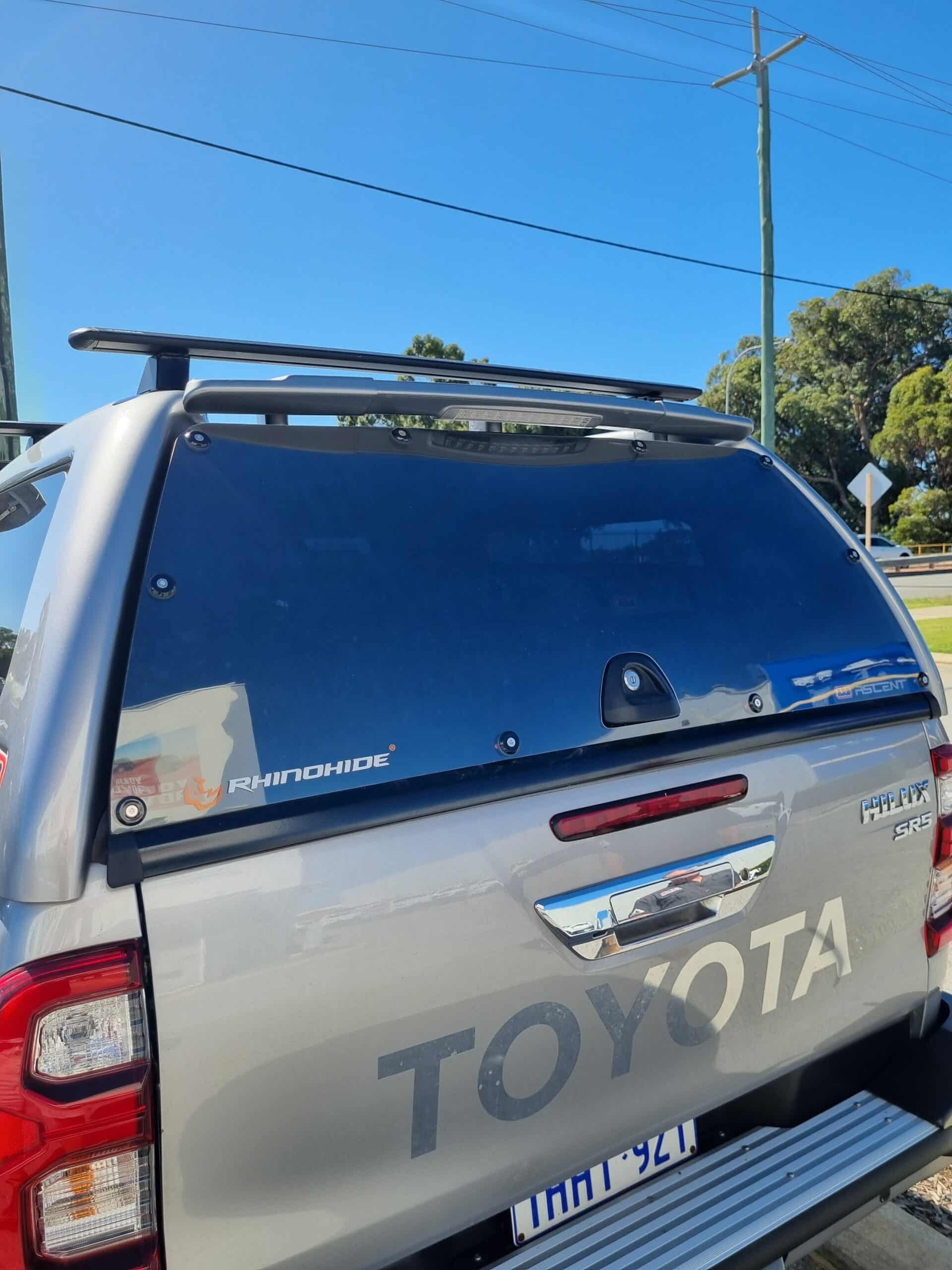 Won't get in your way
The protectors are designed to offer minimal visual obstruction, allowing you to maintain a clear view of the road behind you. The carefully engineered structure ensures that your vision remains unimpeded, ensuring maximum safety while towing.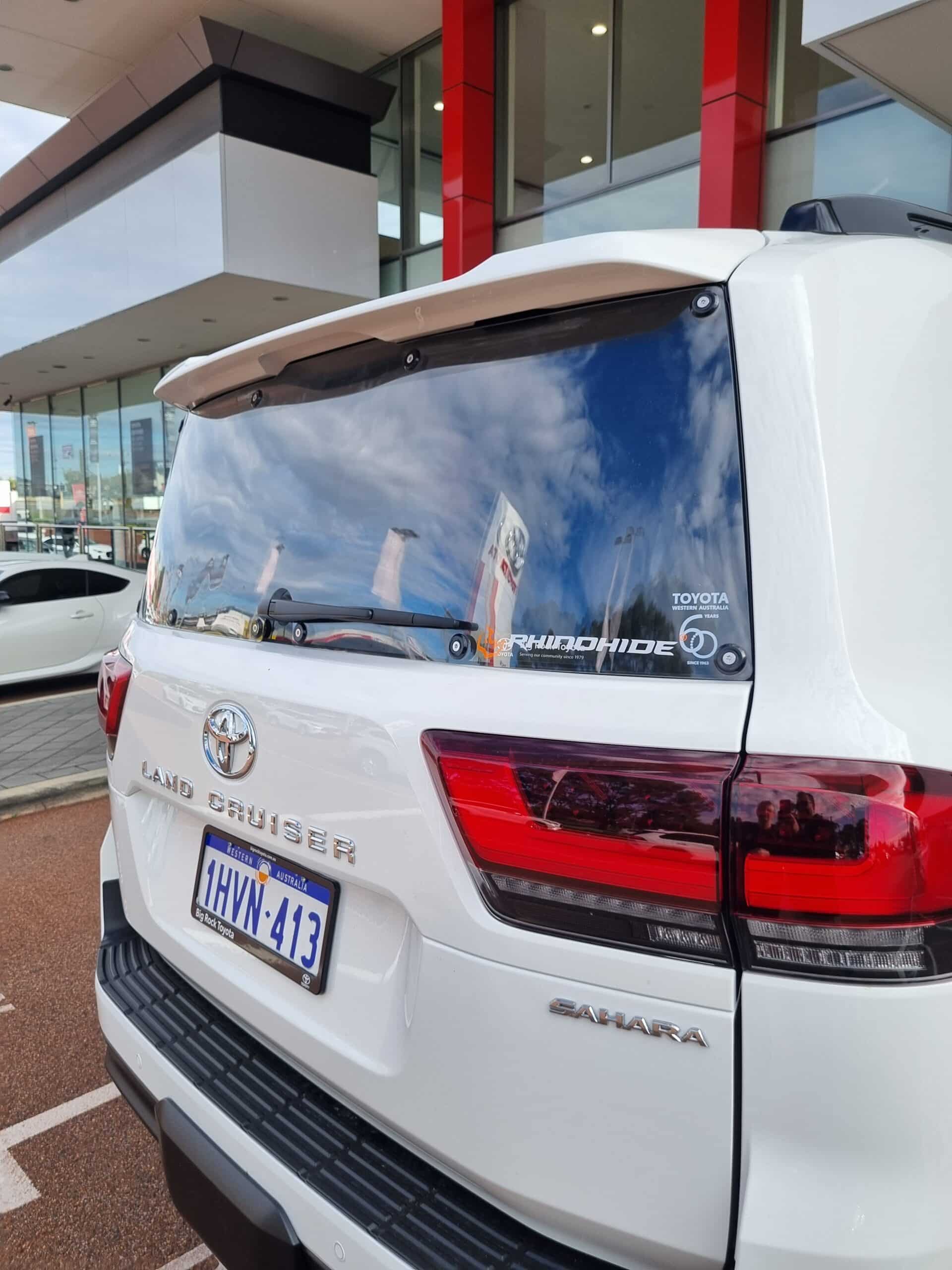 Reuse them
Not only are they easy to install but also easily removable when not needed. If you're not towing or want to clean your rear windscreen, simply detach the protectors and stow them away until the next time you need them. The reusable nature of these protectors adds to their value, making them a cost-effective solution in the long run.
For more information, click here to see the range.