News Wrap June 2020.
Here's Unsealed 4X4's News Wrap June 2020, with all the latest news from the world of four-wheel driving, from the new Toyota HiLux and Mazda BT-50 unveilings to spy shots, travel news, gear news, show news and much more…
The just unveiled 2021 Toyota HiLux scores a 150kW/500Nm 2.8L turbo-diesel engine to (almost) match its fiercest rival, the Ford Ranger.
Toyota has taken the wraps off its 2021 HiLux which features a revised 2.8-litre turbo-diesel engine that now makes a claimed 150kW of power and 500Nm of torque. Towing capacity has also been increased on automatic variants while there have been suspension upgrades across the range.
According to Toyota, the 2.8L diesel engine's peak power and torque outputs are up 15.3 per cent and 11.1 per cent respectively, and Toyota also claims a fuel economy improvement of 11.1 per cent.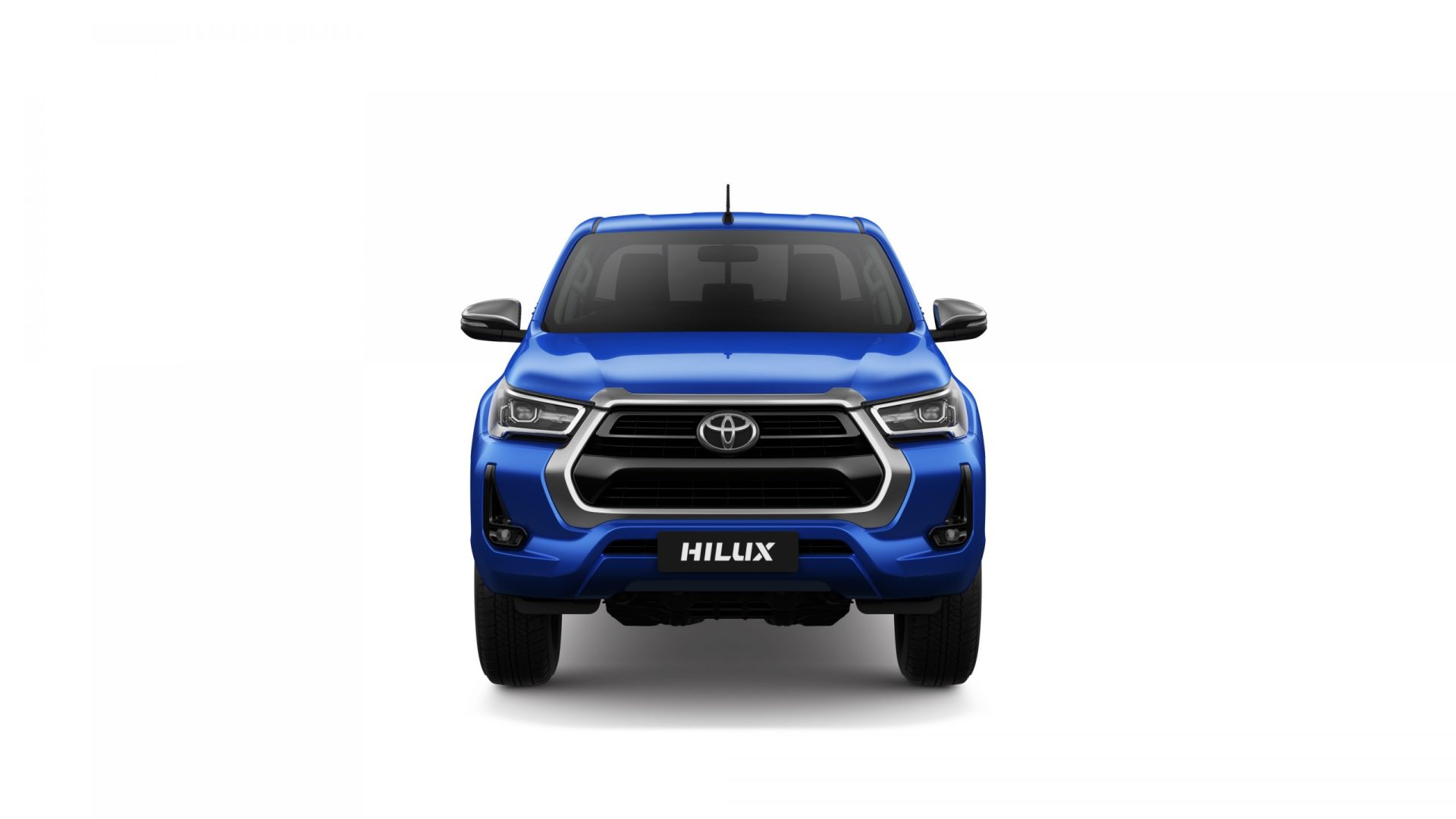 In addition to the upgraded engine, the 2021 HiLux also scores a facelift with a larger trapezoidal grille up front with more pronounced horizontal elements that are claimed to deliver a wider, more planted look. The grille surrounds differ by grade, while Toyota says the newly designed headlights are smaller for a "meaner" look, while the light clusters on higher-grade models are now LEDs.
The 2021 HiLux's retuned suspension package includes new shock-absorber tuning, new bushings and improved leaf-spring design, all aimed at providing a more comfortable ride, especially over rough roads and with light loads on board.
The towing capacity for automatic transmission 4×4 HiLux models – including new double-cab-chassis Workmate and SR5 derivatives – has been upgraded to a maximum of 3500kg, which matches the manual versions of 4×4 HiLux, as well as many class competitors.
As before, the new HiLux is available in single-, extra- and double-cab body styles in pick-up or cab-chassis configurations, and the model grades remain Workmate, SR, SR5, Rogue and Rugged X. As mentioned, new to the HiLux 4×4 range are double-cab-chassis Workmate and SR5 derivatives.
On the inside, all models now feature an 8-inch touchscreen display with enhanced voice recognition and – finally – the adoption of Apple CarPlay/Android Auto. SR and higher grades are also equipped with satellite navigation and digital (DAB) radio. There's a new 4.2-inch multi-information display in the instrument binnacle that includes a digital speedometer and various other new functions.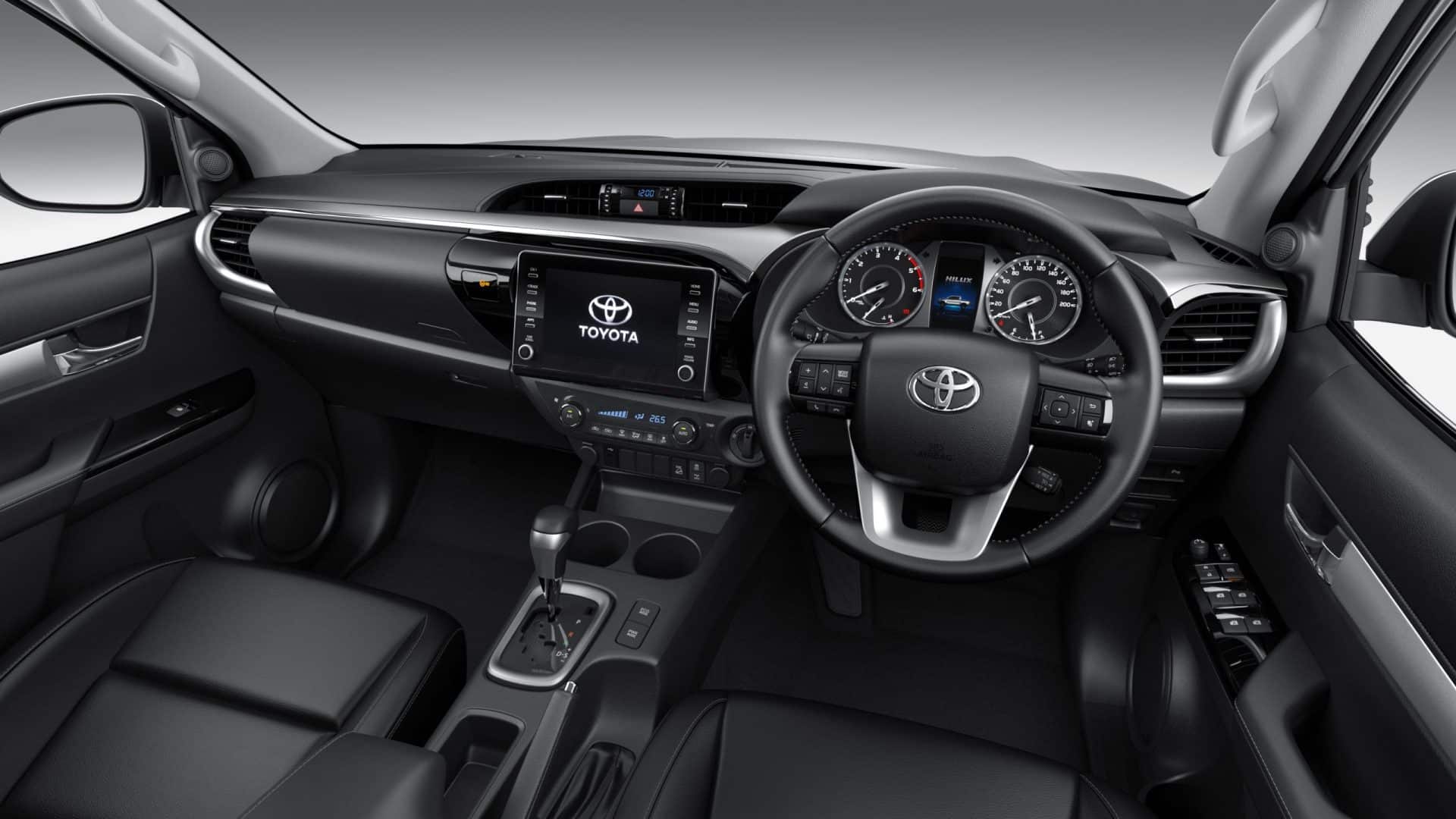 "More than ever, Australia's favourite ute will inspire go-anywhere confidence for customers who rely on it as a load-carrying and trailer-towing workhorse for doing their jobs," Toyota Australia Vice President Sales and Marketing Sean Hanley said.
"Equally, the latest changes will advance HiLux's credentials among customers who demand the handling, ride comfort and convenience of an SUV."
The Toyota HiLux recently pipped the Ford Ranger as Australia's best-selling 4×4 (see May 2020 VFACTS report here), recording 2800 sales in May 2020, bringing its sales tally for the first five months of the year to 12,465, compared to Ranger's 12,314.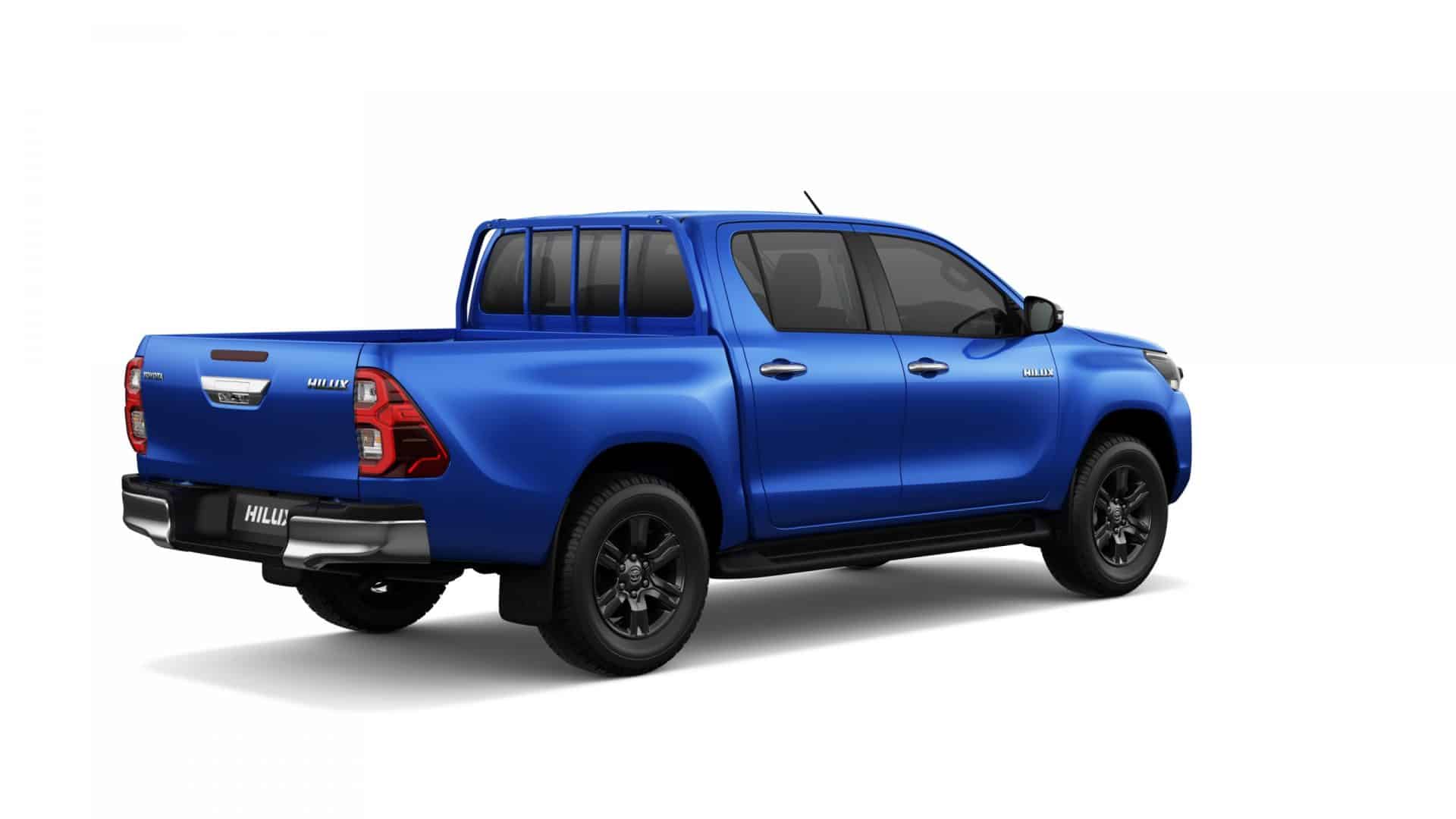 There's little doubt Toyota has aimed squarely at the Ford Ranger when tweaking the HiLux's 2.8L engine, too, its 150kW/500Nm peak outputs almost the same as 2.0L Ranger's claimed 157kW/500Nm.
Whether the changes to HiLux will be enough to keep it on top of the sales chart for the rest of the year remain to be seen, but we'll watch with interest and bring you a road test of the revised Lux as soon as we can get our hands on one. The Australian launch is scheduled for August.
The Jeep Gladiator arrives in Australia and it's now available for test drives at dealerships nationwide.
The vehicle described as the one and only convertible lifestyle truck as landed. Yep, that's right, the Jeep Gladiator arrives in Australia.
At launch the Jeep Gladiator will be available in Overland, Rubicon and Launch Edition variants, the latter limited to just 100 units, and they're now available for test drives at dealerships across the country.
We got our hands on a Gladiator at the vehicle's press launch in New Zealand and will bring you a full Aussie review as soon Jeep Australia hands us the keys.
"Thousands have indicated their interest in the Jeep Gladiator over the past few months and our dealers are excited to add such a unique vehicle to their product line-up," Kevin Flynn, Jeep Australia Managing Director said. "The Gladiator builds on Jeep's iconic character and renowned merits, creating the one-of-a-kind convertible truck with unparalleled 4×4 credentials."
"The past few months have been tough on Australians and with COVID-19 restrictions beginning to slightly ease, there is no better time to jump in your vehicle and explore what this beautiful country has to offer," Flynn said.
All Gladiators are powered by Jeep's 3.6-litre petrol V6 engine mated to an eight-speed auto transmission.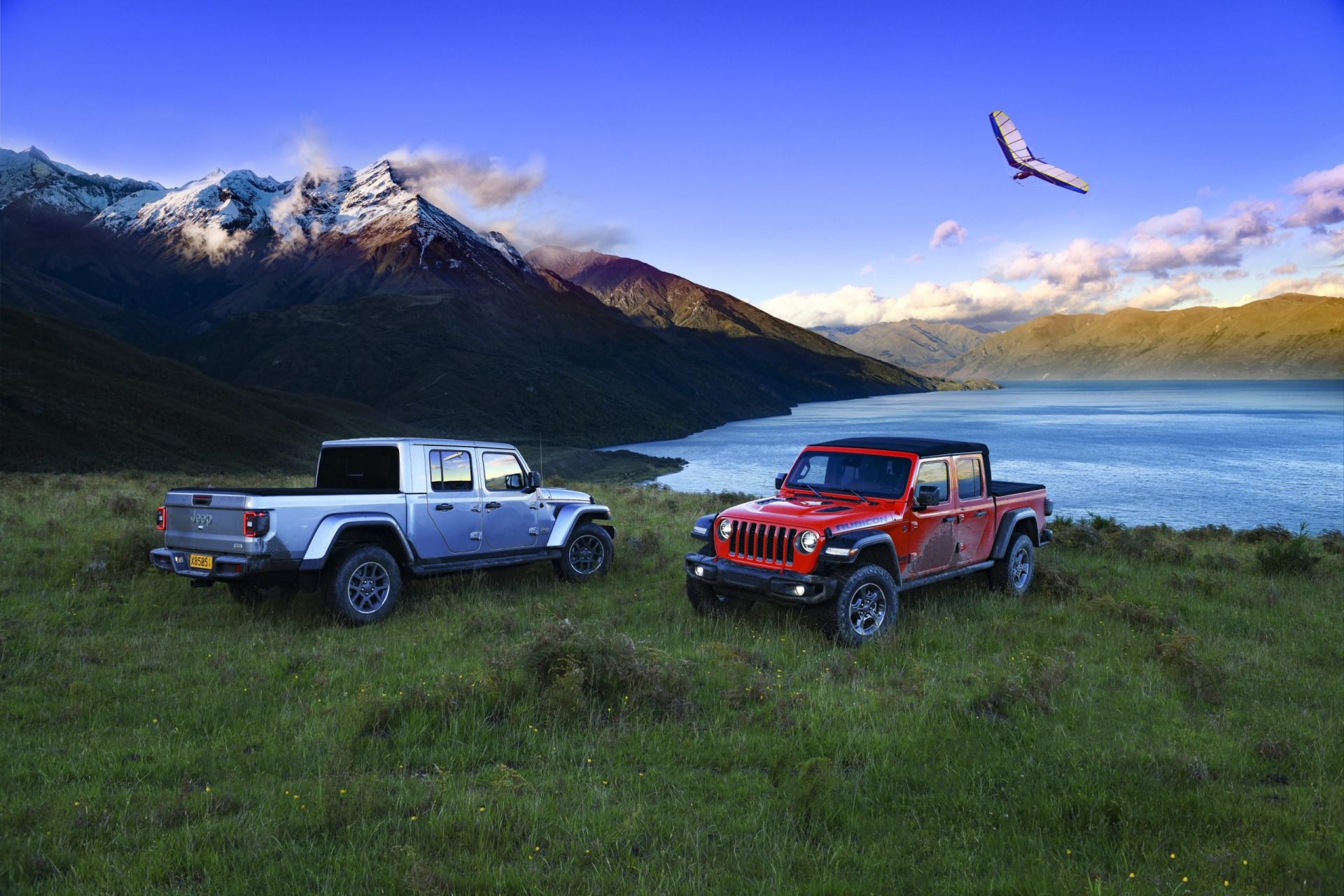 The Jeep Gladiator Overland starts at $75,450 (MSRP), which equates to around $82,131 driveaway. The Rubicon model costs $76,450 (MSRP), or around $83,196 driveaway, while the Launch Edition is $86,450 (MSRP), or around $93,846 driveaway.
Further information and a full list of product specifications can be found on the Jeep website. www.jeep.com.au/gladiator
The all-new Mazda BT-50 will go on sale in Australia towards the end of this year with a 140kW/450Nm 3.0-litre turbo-diesel engine, a 1000kg payload, a 3500kg towing capacity, state-of-the-art safety and an all-new look.
The all-new Mazda BT-50 has been co-developed with Isuzu Motor Ltd., and it will be powered by the same 3.0-litre four-cylinder turbo-diesel engine as used in the Isuzu D-Max with claimed peak outputs of 140kW and 450Nm. This is up 10kW and 20Nm on the 3.0-litre engine employed in the current D-Max, but down 7kW and 20Nm on Mazda's own current-generation five-cylinder turbo-diesel BT-50, which was co-developed with Ford.
Despite the slight drop in power and torque, the new BT-50's Isuzu-sourced 3.0-litre donk has a bulletproof reputation for durability and reliability.
As predicted in Unsealed 4X4's story two days ago, the new BT-50 will definitely feature unique styling elements that will ensure it's not mistaken for the upcoming Isuzu D-Max. Setting it apart from the D-Max, the Mazda variant will adopt the company's Kodo* design language with "the bold, muscular proportions a ute demands, to convey a sense of toughness and powerful movement, even standing still," according to Mazda. The BT-50 will feature a distinctive Mazda face, with a three-dimensional signature wing wrapping the front grille and extending out to the sides of the vehicle with sharp, deep sculpted headlights.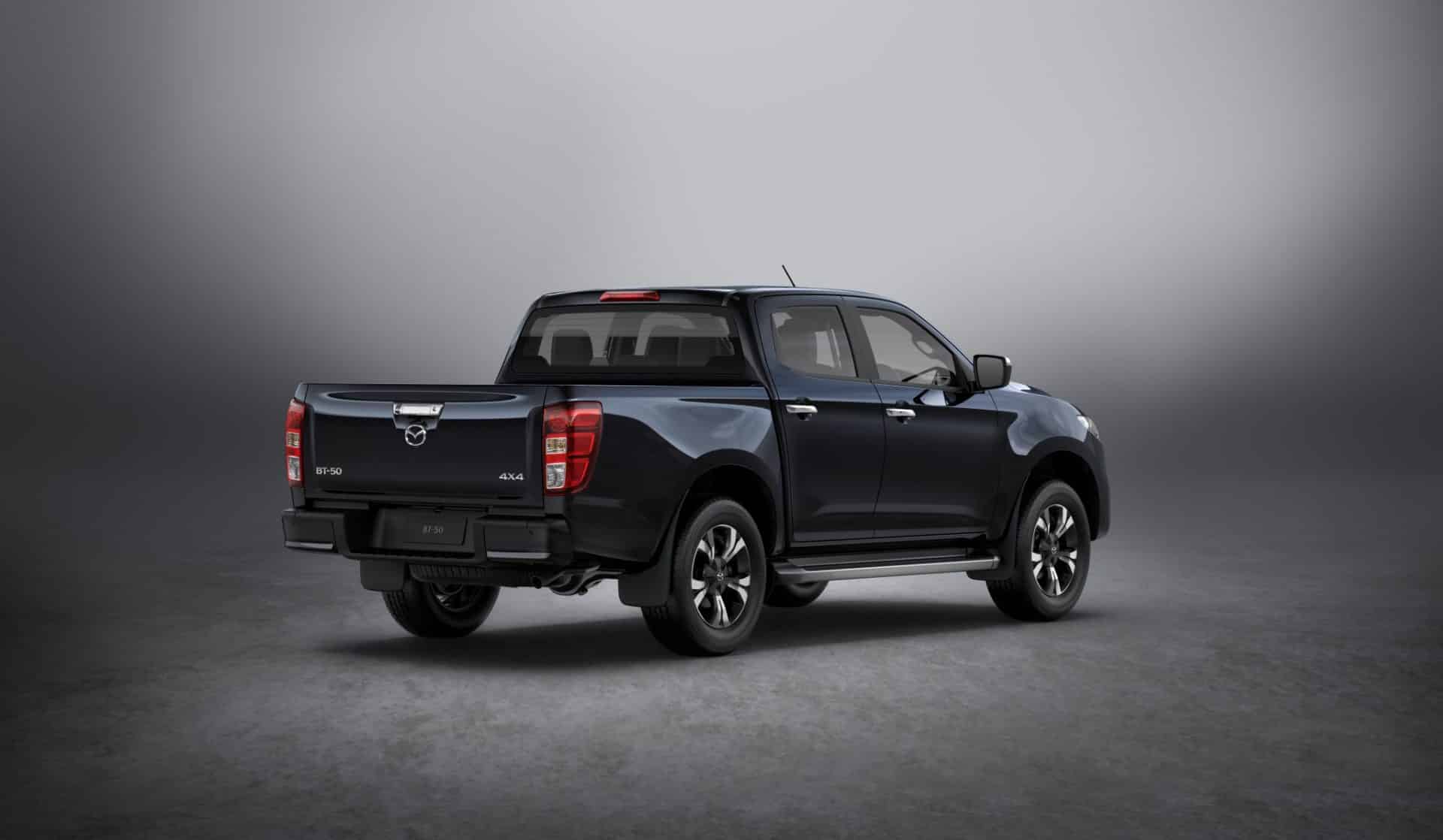 The Kodo design language will continue along the front guards of the new BT-50, with sweeping crease lines that run from the front grille out towards the wing mirrors, and an unbroken centre line that flows from front to rear. It will also be available in new colours, including a Gunblue Mica and Concrete Grey Mica that Mazda says will emphasise the "metallic toughness" of the new ute.
"Brand-New Mazda BT-50 will bring unrivalled design, comfort and capability to the popular ute segment, raising the bar for what these customers can expect from their ute," Mazda Australia Managing Director Vinesh Bhindi said.
"A more rugged, muscular application of Mazda's successful Kodo design gives Brand-New Mazda BT-50 unmistakable road presence, while the high-tech safety features provide drivers and fleet manager with peace of mind.
"Ownership experience remains key to Mazda customers and Brand-New Mazda BT-50 will take it a step further with a long list of accessories and customer programs to launch as we get closer to going on sale later in the year," Mr. Bhindi continued.
On the inside, the new BT-50 will feature soft-touch materials and a horizontal layout of the instrument panel extending across the cabin from door-to-door, emphasising a sense of width and space. There's also a large colour touchscreen in the middle of the dash with Apple CarPlay/Android Auto connectivity.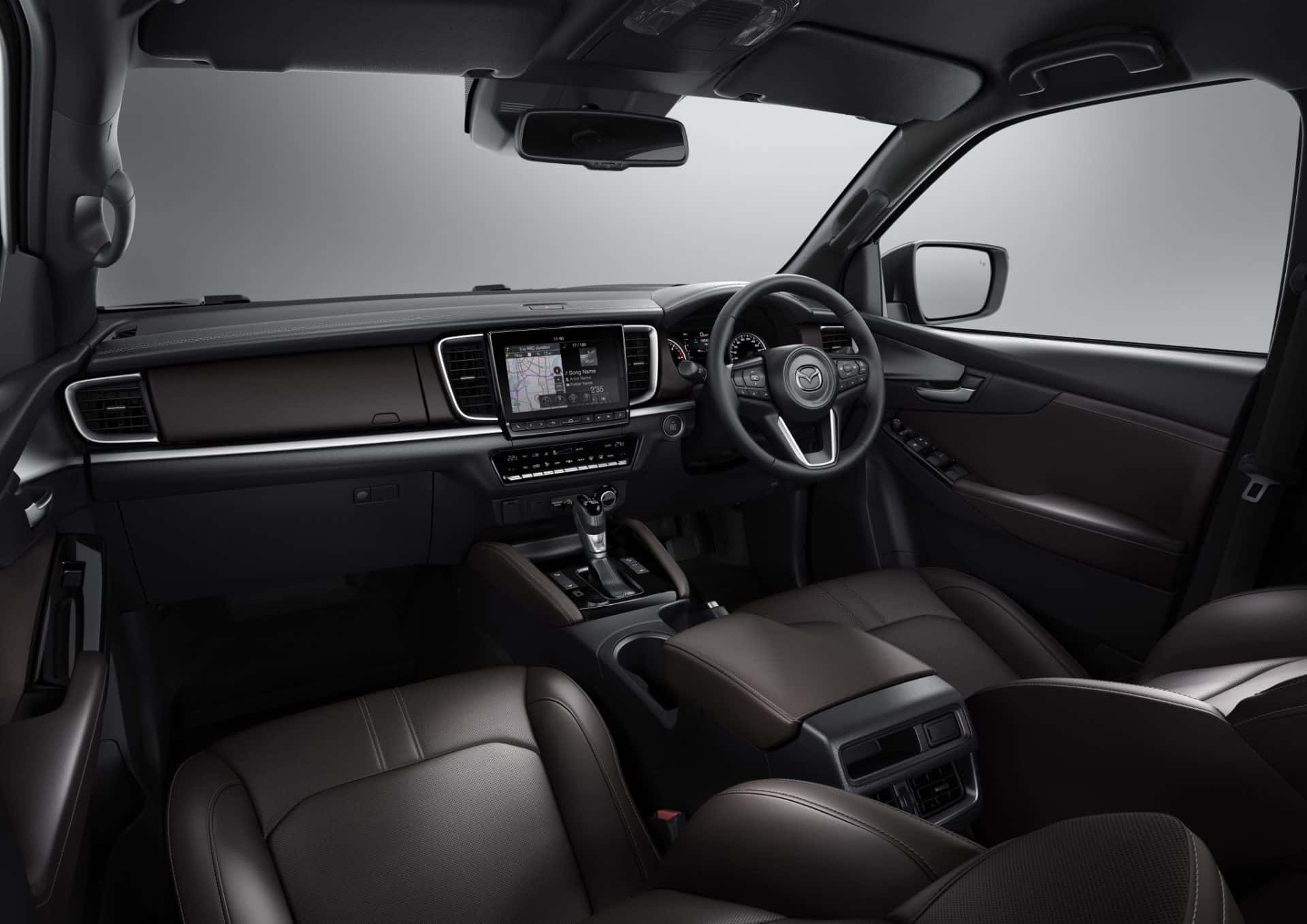 Making up for the slight drop in power and torque compared to the current-generation BT-50, the new model will be lighter and "significantly" more fuel efficient, yet it will retain a 3500kg maximum braked towing capacity and will have a 1000kg payload.
Mazda says its commitment to offering best-in-class safety carries over from its passenger car range and the new BT-50 will be the safest and most technologically advanced vehicle in its class. Standard safety kit will include Adaptive Cruise Control, Auto Emergency Braking, Lane Keep Assist, Blind Spot Monitoring and Rear Cross Traffic Alert.
Here are some more photos of the new BT-50 in the field: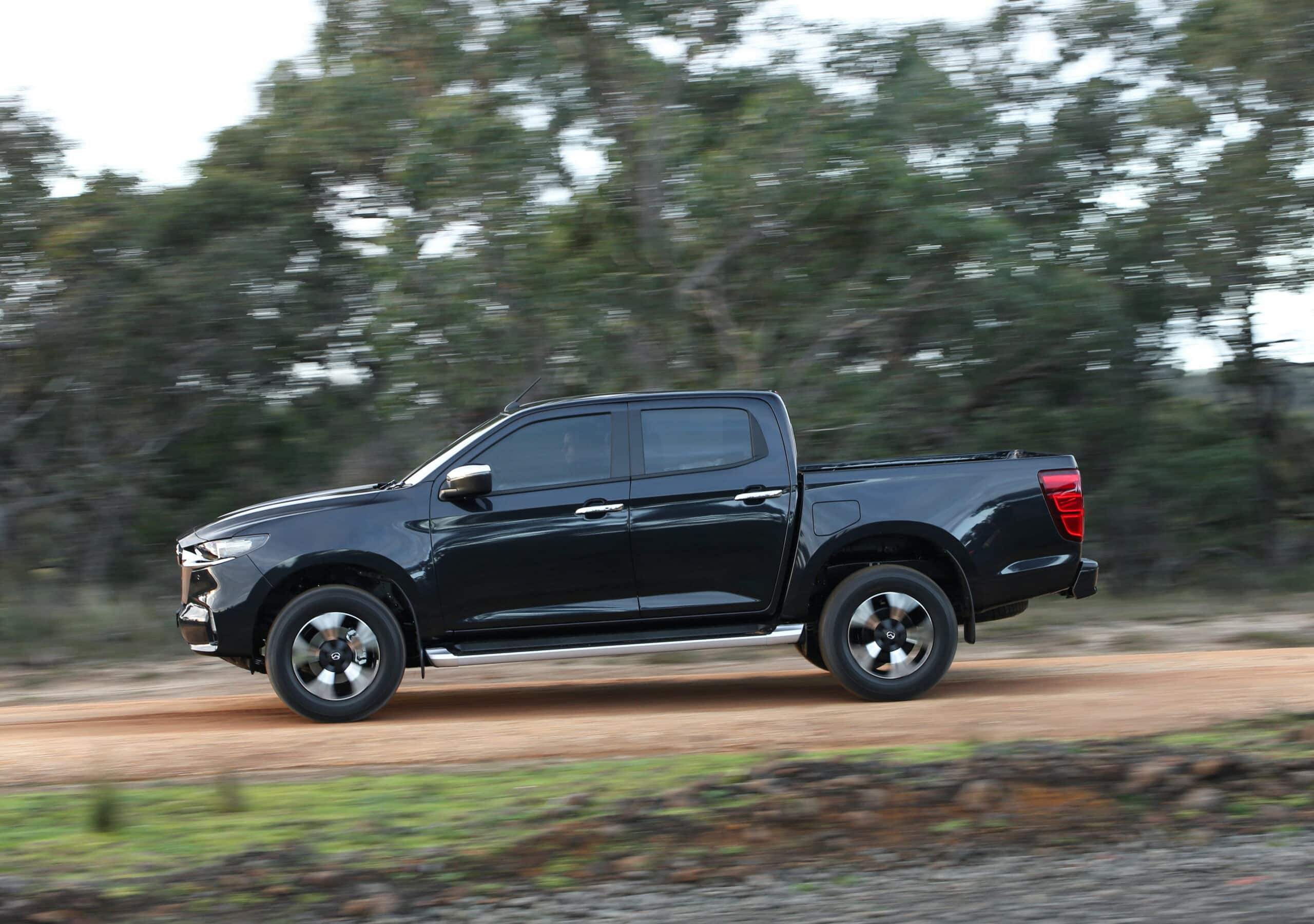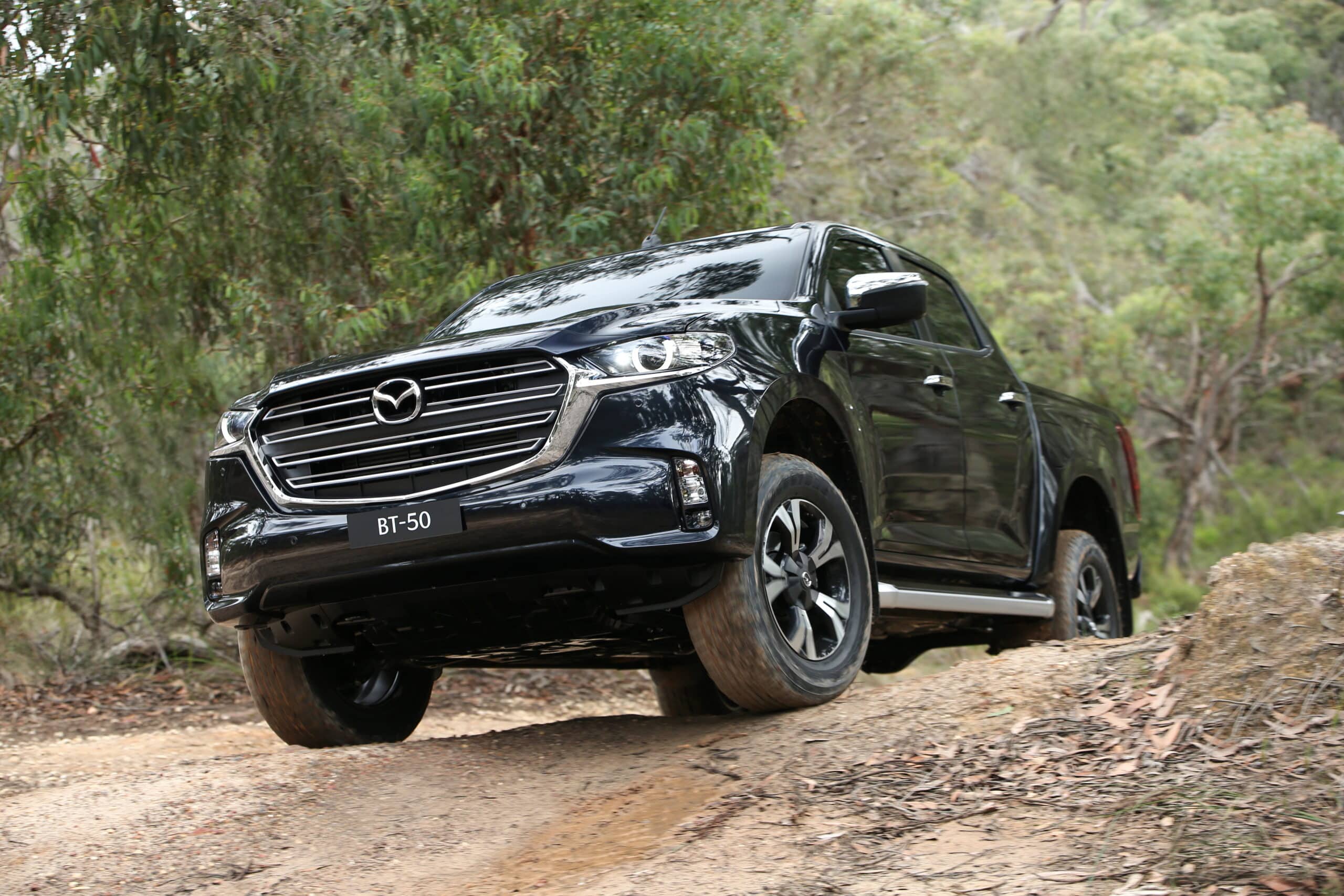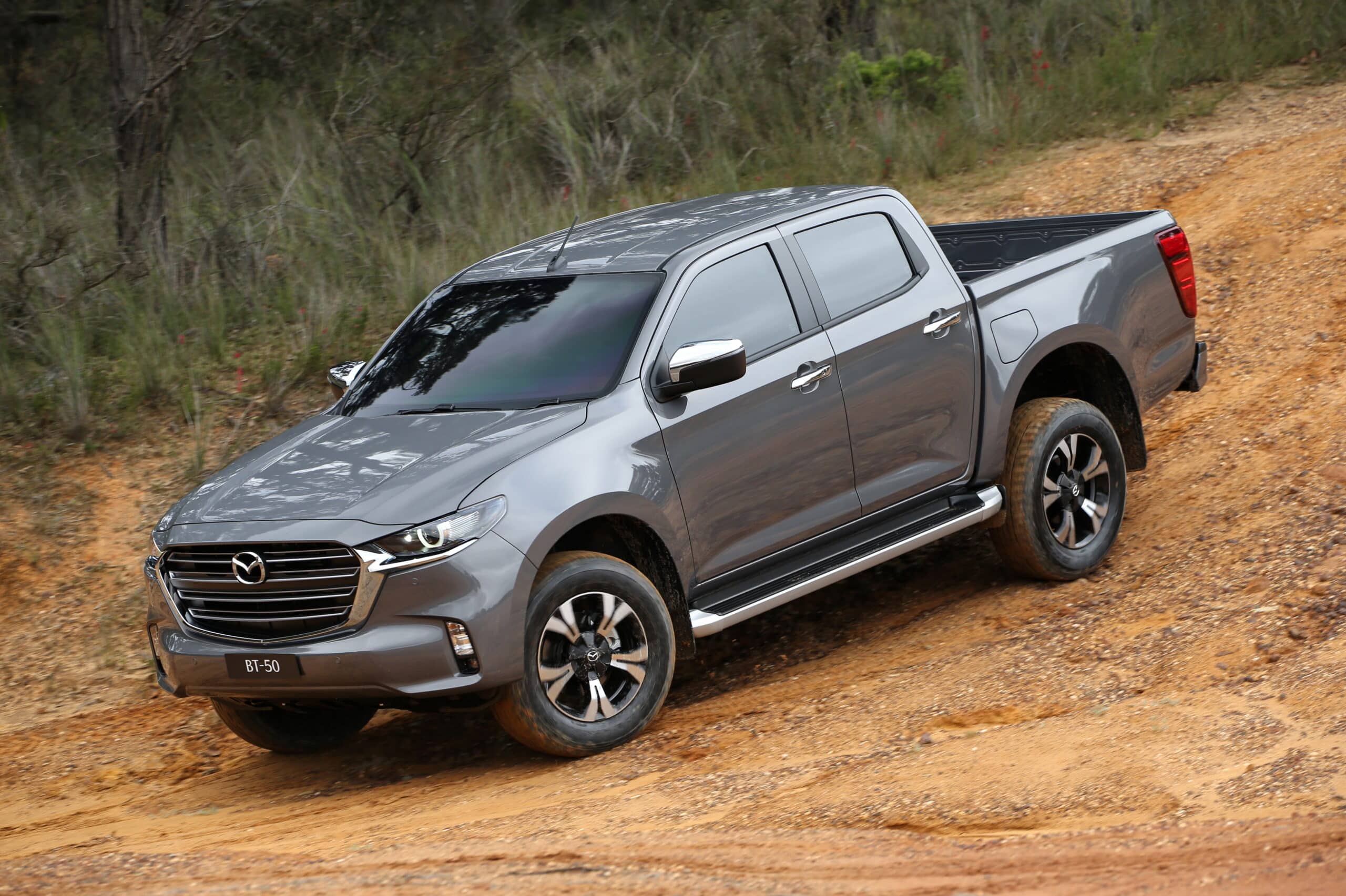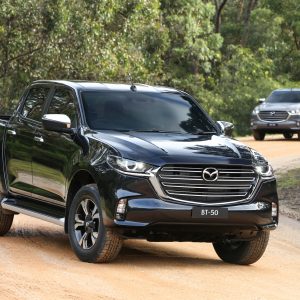 Keep an eye out on Unsealed 4X4 as we'll bring you more details as soon as they come to hand. And you can see a launch video of the new BT-50 on Mazda's YouTube channel  or below.
* Mazda Kodo Design language
"Our new Kodo "Soul of Motion" Design language abounds with graceful, yet energetic, lines. Like the effects of wind or the flow or water, Kodo is a unique expression of power and beauty seen in instantaneous motion at the very moment motion begins. It's a cheetah pouncing on its prey. It's the moment a sword strikes in the ancient Japanese art of kendo. It's instantaneous power, speed, dignified tension and sophisticated beauty. And it's highly seductive."
A Toyota Fortuner power upgrade will headline the August launch of the manufacturer's family 4×4 wagon.
The Toyota Fortuner power upgrade will be accompanied by a big increase in peak torque, greater towing capacity and a host of other improvements including refreshed styling, interior upgrades and improved fuel economy.
Due to land in Australian dealerships in late-August, the new Fortuner is powered by the same revised 2.8-litre four-cylinder turbo-diesel engine just announced in the HiLux, which means it packs peak power of 150kW and peak torque of 500Nm, which is a significant increase on the current model's peaks of 130kW and 430Nm.
While it gains 20kW and 50Nm, Toyota says improved engine cooling has enabled fuel consumption to be reduced across the board, with the city cycle improved by more than 17 per cent. Another benefit of the engine upgrade is a maximum braked towing capacity increase to 3100kg (previously 2800kg).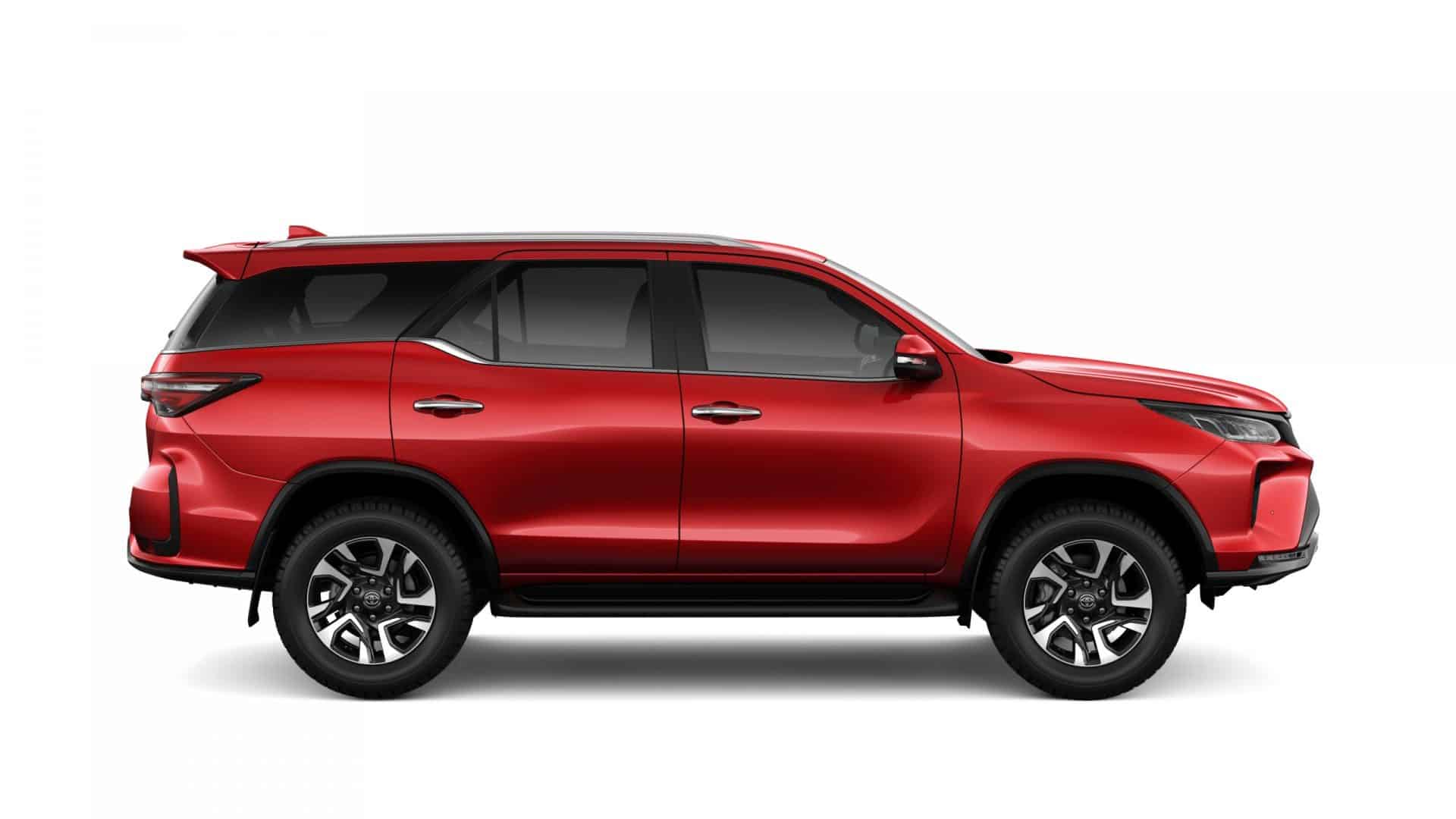 "Customers will appreciate the extra performance from the high-torque engine, coupled with impressive fuel economy, smoothness and quietness – whether they're on the school run or heading into the great outdoors," Toyota Australia Vice President Sales and Marketing Sean Hanley said.
The Fortuner will continue to be offered in GX, GXL and Crusade equipment grades, each with a unique surround for the redesigned black grille. The new Fortuner also gets restyled bumpers with a lower section designed to look like a skid-plate, as well as new fog-light bezels and slimmer LED headlights. The top-spec Crusade is also equipped with new LED taillights.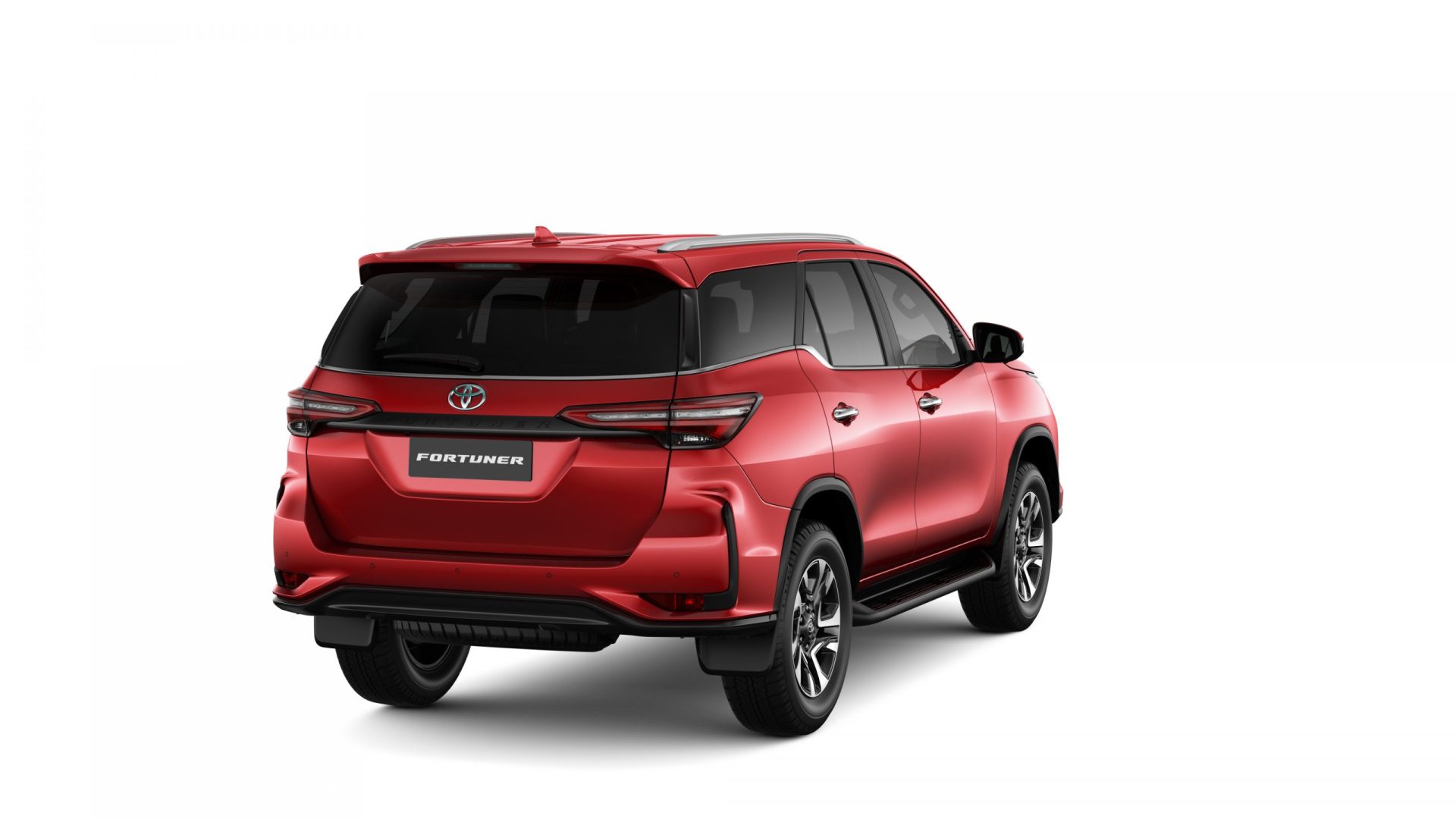 Like the revised HiLux, the Fortuner will also get a new 8-inch touchscreen display with Apple CarPlay/Android Auto connectivity, with enhanced voice activation. Satellite navigation and digital (DAB) radio is optional on the GX grade and fitted as standard equipment on the GXL and Crusade.
Pricing will be announced closer to the Fortuner's late-August launch date and Unsealed 4X4 will bring you a full road test as soon as we can get our hands on the new Fortuner.
Ineos Grenadier spied testing shows it looks more like a Defender than a Defender.
These shots of the Ineos Grenadier spied testing at a secret UK facility show there's no doubt that the all-new UK-built 4×4 will look more like the last-generation Defender than Land Rover's own new Defender. The Grenadier will be officially unveiled on 1 July and yes, it will definitely be coming to Australia!
The photos were published by UK publication Autocar and although they depict a heavily disguised vehicle, they clearly show the Grenadier to have an almost identical profile to the old Defender. There's the boxy body, the angled roof at the front, an upright windscreen and a squared-off rear. You can even see the rear doors have a similar shape to the old Defender.
The front-end also features round headlights either side of a horizontal grille, while the bonnet sits proud of the front guards and tapers in towards its leading edge just like… you guessed it, the old Defender.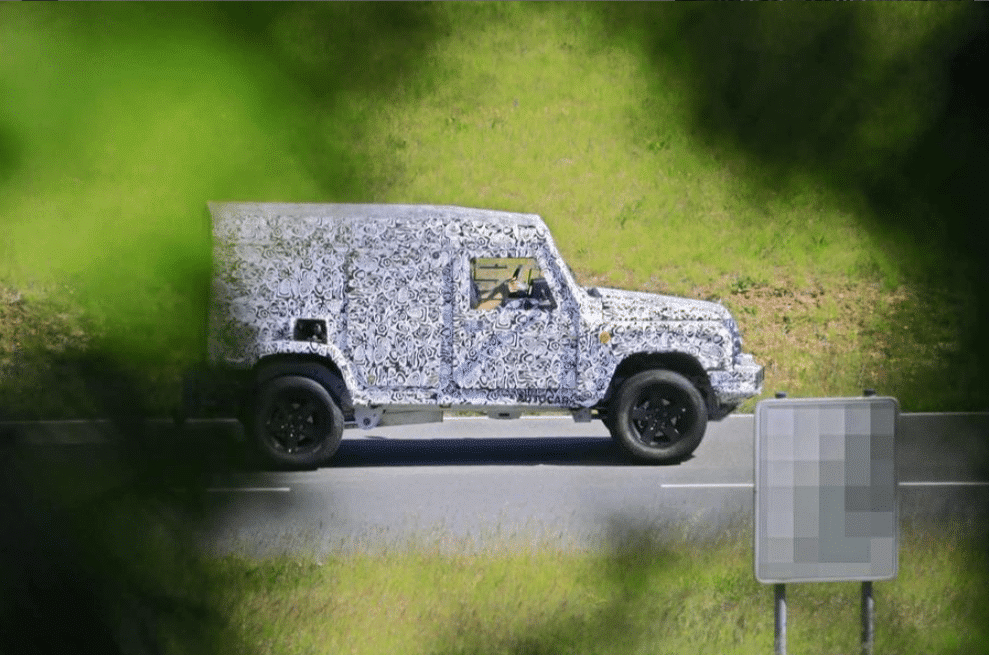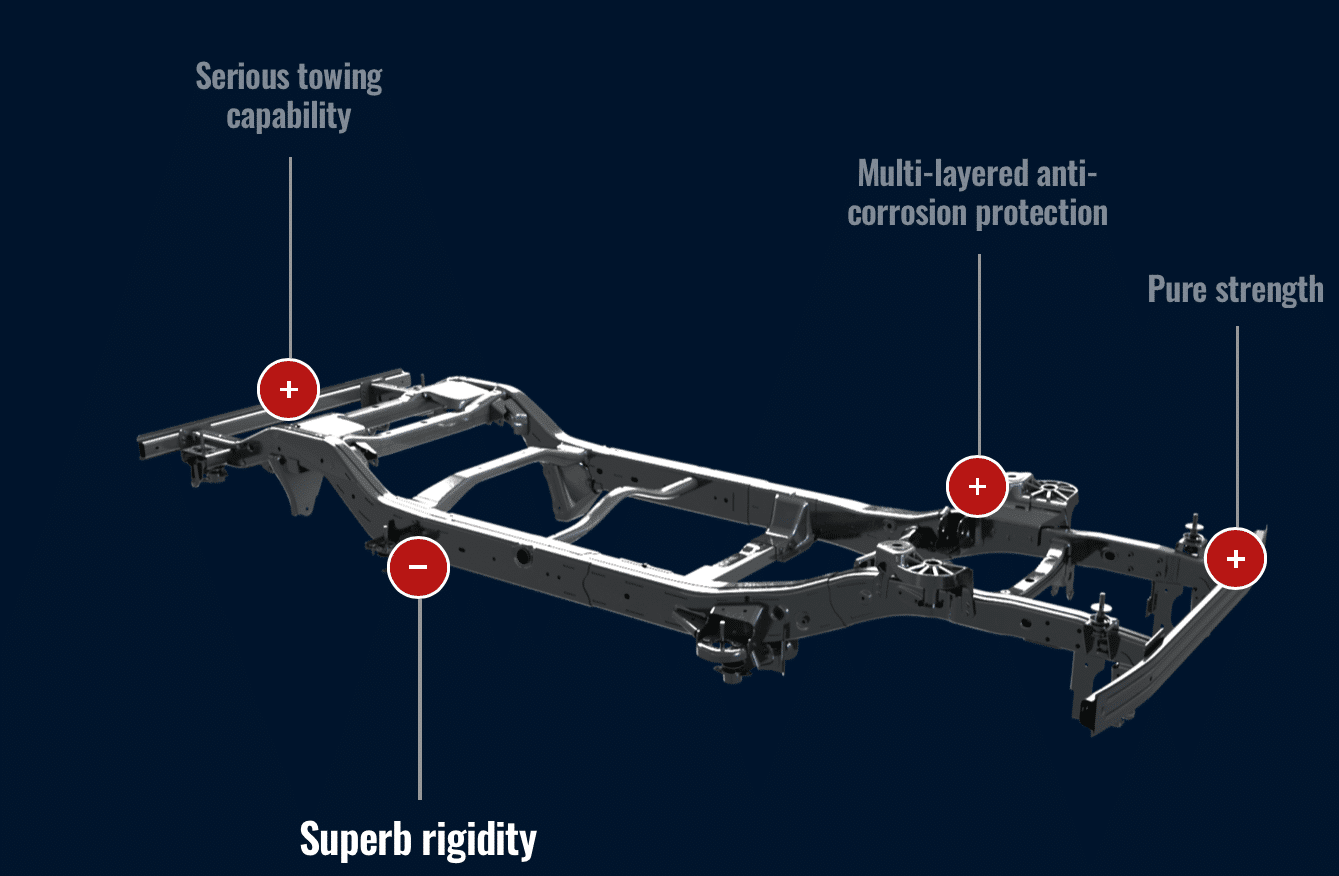 And like the old Defender, under that boxy exterior the Grenadier will run separate chassis architecture with live axles front and rear and coil springs; Ineos has always insisted that this is the only suitable platform for a true utilitarian off-road capable 4×4, suggesting that anything with a monocoque structure (like the new Defender) is nothing more than an SUV.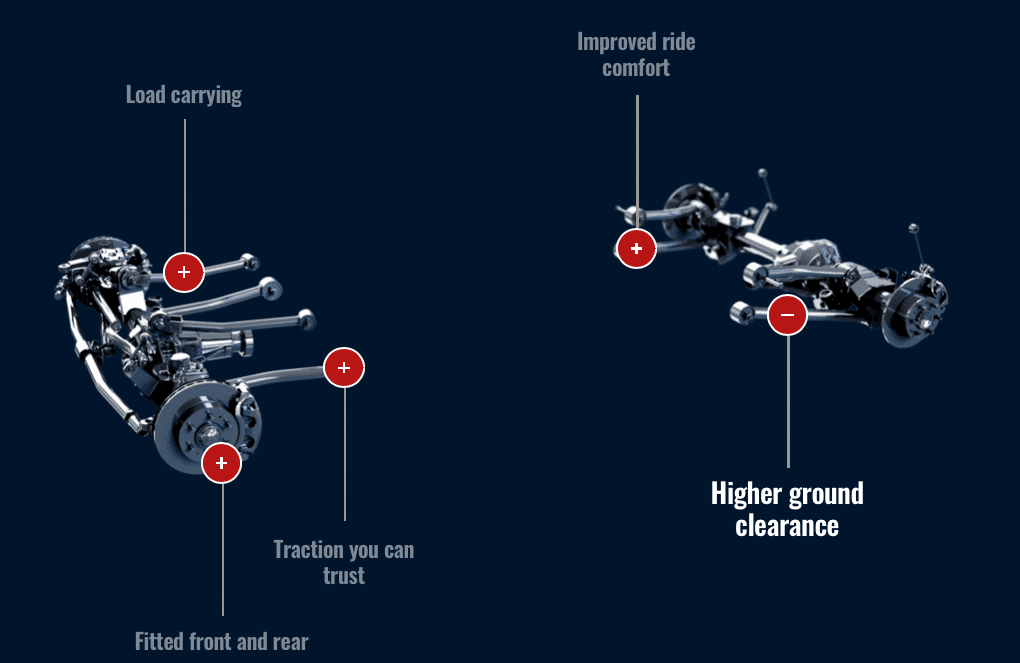 The Grenadier will be powered by BMW straight-six petrol and diesel engines and it will be built in a new factory in Wales (the new Defender is built in a Land Rover plant in Slovakia).
We're looking forward to the reveal of the Grenadier which is expected to go on sale un the UK around the middle of 2021.
For more details on what to expect check out this story published by Unsealed 4X4 a few months ago or check out the video series on the Ineos website.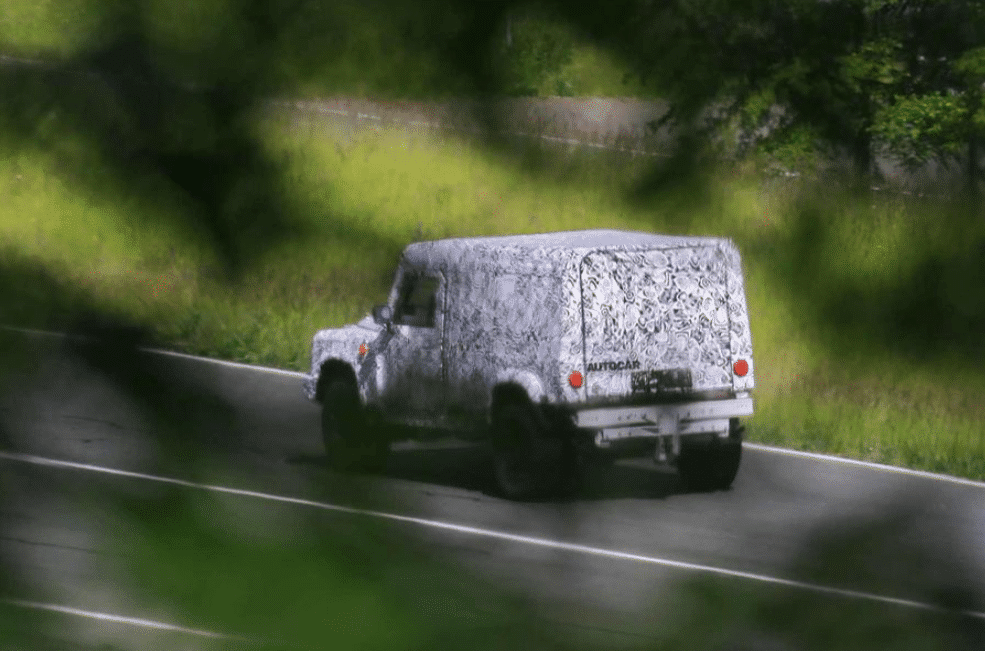 Volkswagen's new Factory endorsed stretched Amarok in XL and XXL guise is on sale now.
A factory-endorsed stretched Amarok is now available for those who need more tray capacity thanks to Volkswagen Group Australia's (VGA) Body Builder Program which results in extended XL and XXL body styles, both on-sale now.
The Body Builder Program consists a group of recognised converters who meet the strictest of build and quality standards set by the Volkswagen factory, and it is is available for customers across Volkswagen's national dealer network.
"VGA has a breadth of capability it has never possessed and a range unrivalled elsewhere," Andrew Hester, National Conversion Manager, explained. "The Amarok XL and XXL top-to-tail solutions are very much the tip of the iceberg. Volkswagen and its partners can engineer literally dozens of bespoke variants."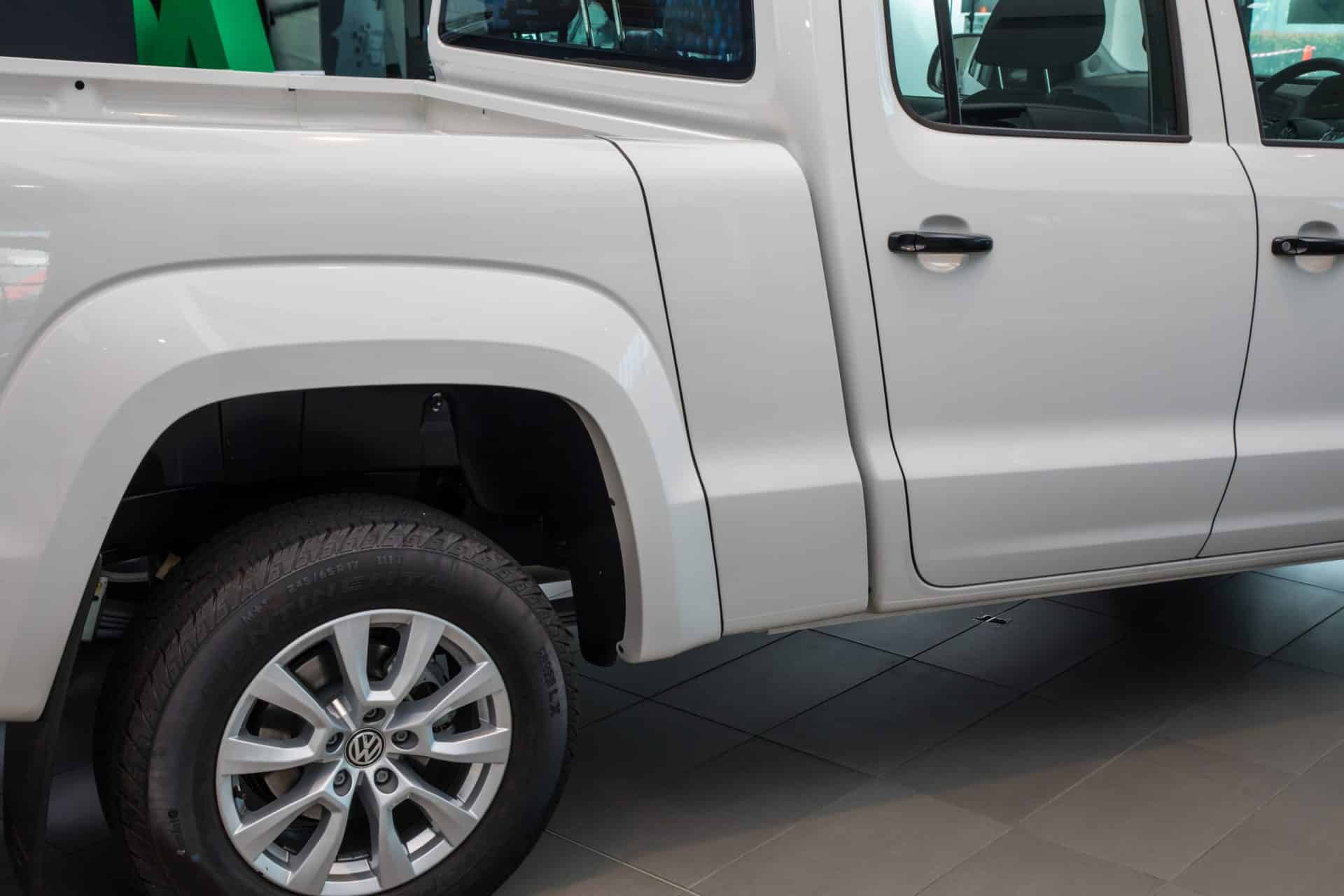 The first Amarok conversions were constructed by Netherlands partner, Veth Automotive, which has since partnered with Adelaide firm Adaptive Automotive to undertake subsequent conversions. In addition to the stretched chassis, all Amarok XL/XXL variants come with Electronic Stability Control reprogramming designed to compensate for the vehicle's longer wheelbase.
The Amarok XL/XXL can be built on four-cylinder or V6, manual or auto, utility or cab-chassis, dual-cab 4Motion models, offering significantly increased load space with the XL getting a 310mm longer wheelbase compared to a standard Amarok and the XXL a 650mm longer wheelbase. Importantly, the stretched vehicles retain Volkswagen's five-year/unlimited kilometre warranty.
As you could imagine, the factory-endorsed stretched Amarok conversions are quite involved but pricing over the standard Amarok models is not excessive, with details outlined below:
Conversion Pricing (above cost of base Amarok vehicle):
| | |
| --- | --- |
| Conversion Type | RRP inc GST |
| Amarok XL Dual Cab Chassis | $10,595 |
| Amarok XL Dual Cab Utility | $18,995 |
| Amarok XXL Dual Cab Chassis | $13,595 |
| Amarok XXL Dual Cab Utility | $21,995 |
Ford's popular Ranger and Everest recalled due to fault with transmission fluid pump gear.
Ranger and Everest recalled due to a faulty transmission pump that could fail while driving, according to the latest Product Safety Recall issued by the Australian Competition and Consumer Commission (ACCC).
The recall relates to MY2018-2019 Ford Ranger and Everest models.
The recall states: "Transmission fluid pump gear failure can cause a loss of hydraulic fluid pressure in the transmission, which can result in a loss of motive power. This may increase the risk of an accident and may result in serious injury to vehicle occupants and/or other road users."
The recall affects 15,924 Ranger models manufactured between 19 December 2017 and 15 October 2019, and 5044 Everest models manufactured between 30 May 2018 and 16 October 2019, totalling 20,968 vehicles.
Ranger and Everest recalled vehicles are covered in the following VIN (Vehicle Identification Number) lists: for a full list of Ranger VINs hit this link and for a list of Everest VINs hit this link.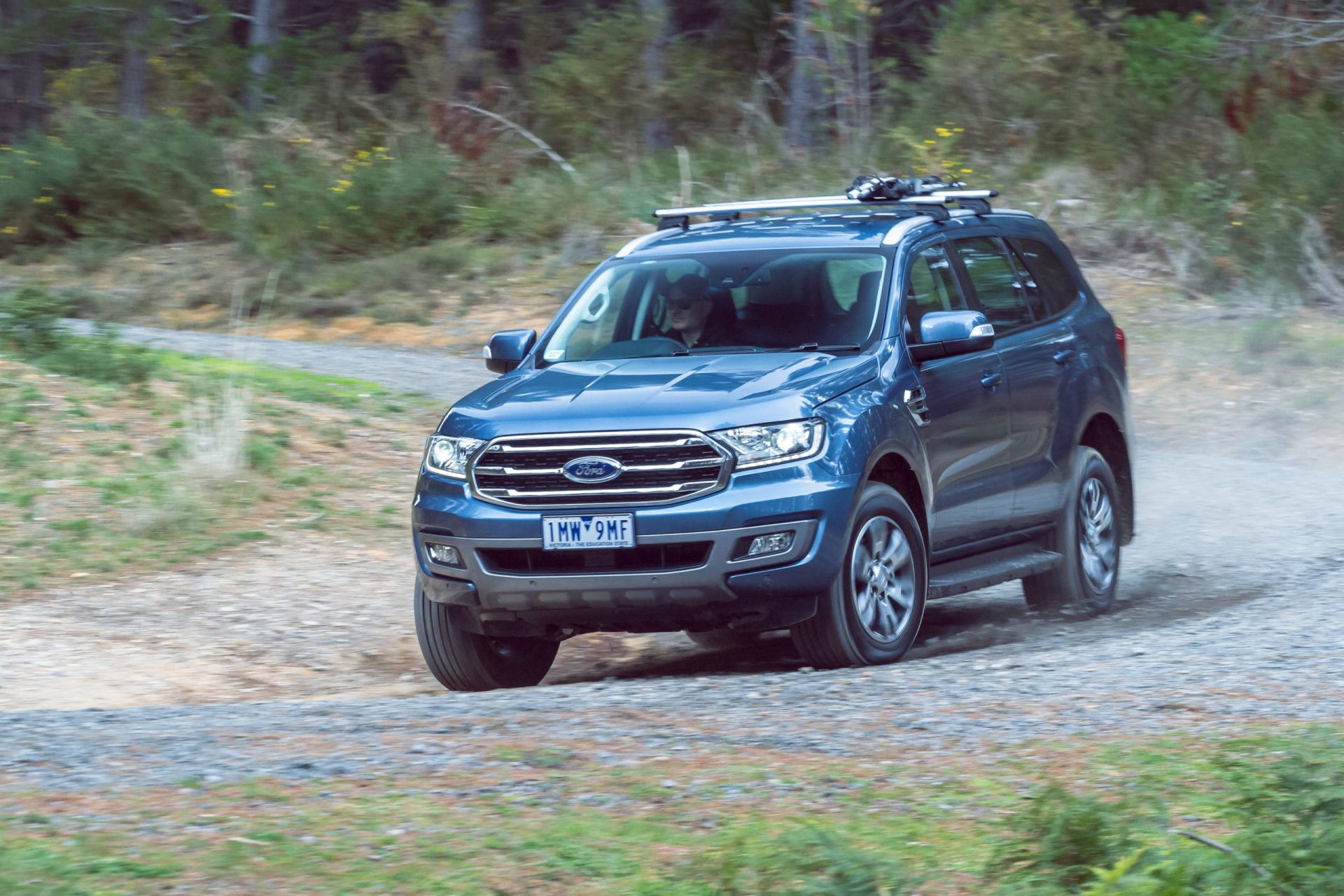 Ford has advised that it will contact owners of all affected vehicles to arrange for inspection and repair, free of charge.
For further information, owners of affected vehicles can find their nearest Ford dealer here or contact Ford's Customer Relationship Centre on 1800 503 672.
For other recent recalls see the following Unsealed 4X4 link.
Figures show new car sales continue to slide in May 2020… but there's been a marked improvement on the previous month's numbers.
New car sales continued their slide in May 2020 according to new VFACTS figures released by the Federal Chamber of Automotive Industries (FCAI), continuing the steep decline in sales witnessed in April this year.
A total of 59,894 new vehicles were sold in May 2020, which is a 35.3 per cent decline on the same month last year (92,561 sales). In year-to-date terms, a total of 332,181 vehicles have been sold to the end of May 2020 compared to 436,649 for the first five months of 2019, which is a drop of 104,468 vehicles, or 23.9 per cent.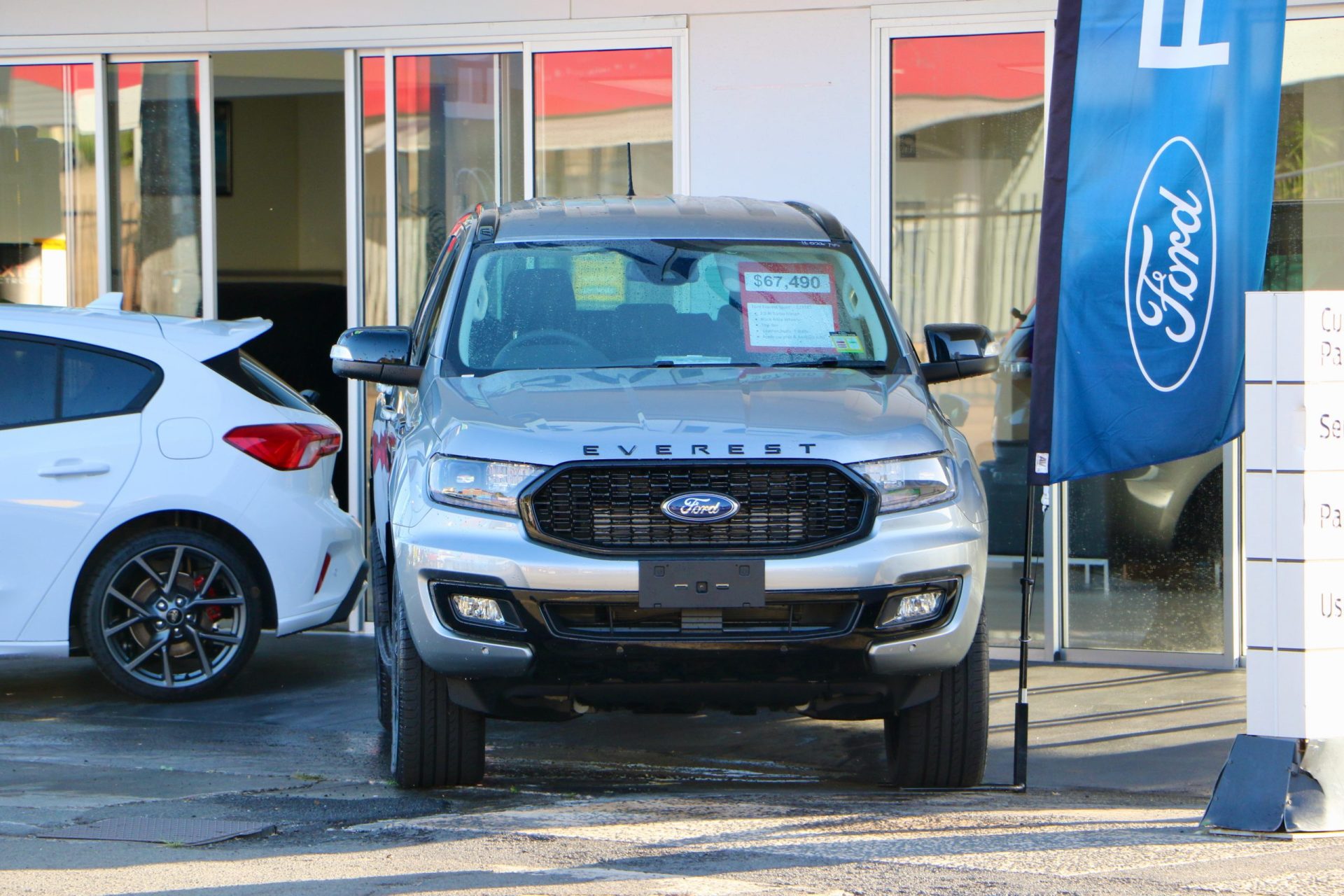 According to the FCAI, the May total sales figures represent the largest drop in May sales since VFACTS statistics began recording in 1991.
"May 2020 is the 26th consecutive month of negative growth for the market, and the causative factors are well documented – droughts, floods, bushfires, tight lending conditions, unfavourable exchange rates and political uncertainty," Tony Weber, chief executive of the FCAI said.
"Now, we add to that the devastating effect of the COVID-19 pandemic over the past three months.
"While COVID-19 is primarily a health crisis, it has brought about an economic crisis as well.  These are difficult times for the global and domestic economy, and this of course has repercussions for the local sales sector, including the automotive industry," Mr Weber said.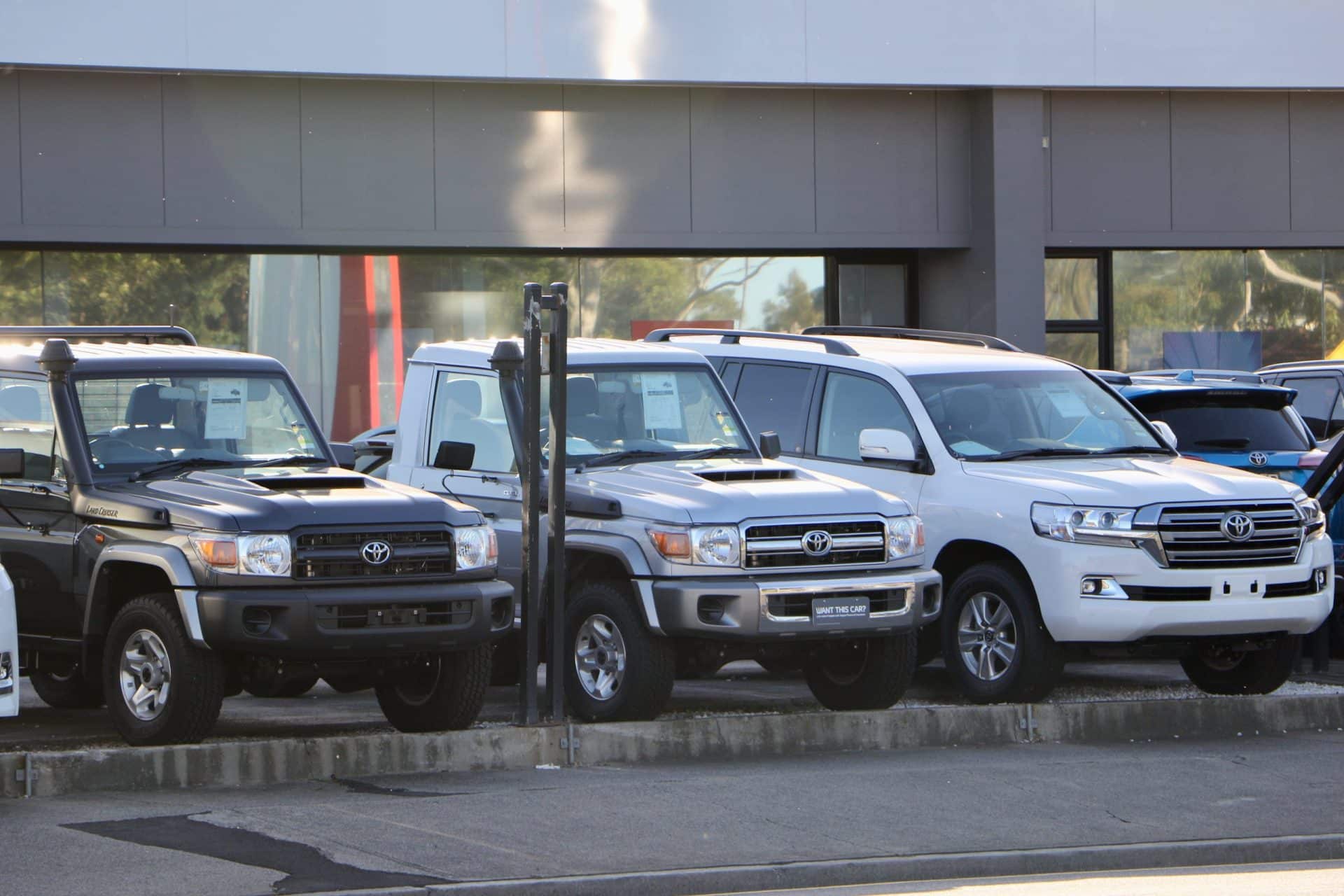 The 4X4 market hasn't escaped the carnage, with SUV sales down 30 per cent in May 2020 compared to May 2019, and 4X4 ute sales down 23.4 per cent for the same period.
The best-selling 4×4 in May 2020 was the Toyota HiLux ute which recorded 2800 sales for the month, followed but the Ford Ranger with 2499 sales. Toyota took the next three spots in May 2020 with Prado recording 1358 sales, LC200 1260 sales and LandCruiser PU/CC 872 sales.
While the figures don't make for great reading, on a more positive note overall new vehicle sales are up in May 2020 compared to the previous month, with the 59,894 figure in May 2020 a 20,968 increase on the 38,926 vehicles sold in April 2020. The 4×4 ute segment was up from 7082 sales in April 2020 to 10,979 sales in May 2020, while the SUV segment was up from 18,023 sales to 28,652 sales.
Regarding the sales increase in May compared to April, Mr Weber noted that the combination of the stimulus initiatives and the gradual easing of the pandemic-enforced restrictions has introduced some optimism into the market.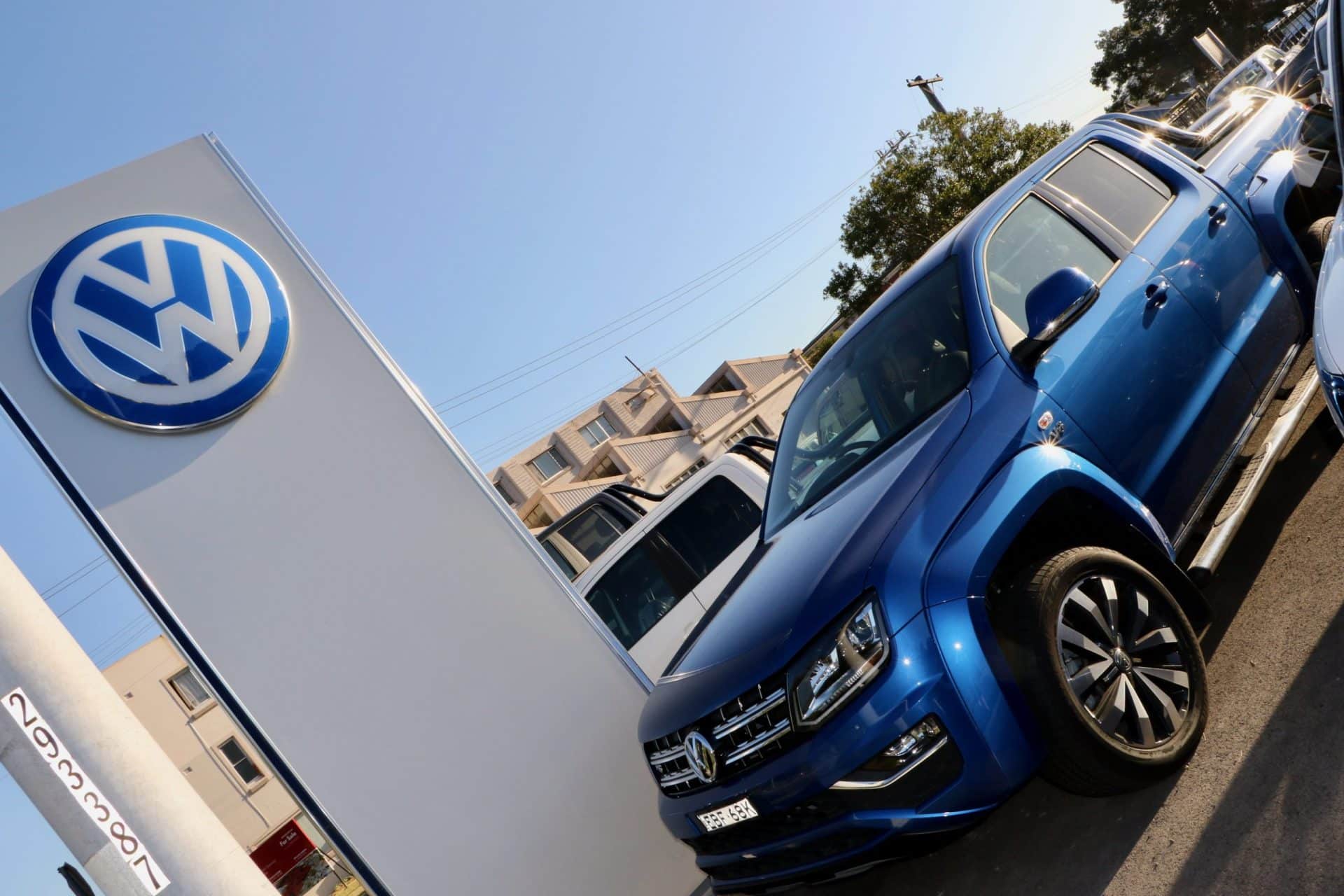 "Anecdotally, we may be beginning to see some 'green shoots' in the marketplace. With people venturing out a little more, dealers have advised of a slight uptick in floor traffic through dealerships.
"Additionally, we are hearing from some brands that website traffic is on the rise – a sure sign of increased purchasing interest.
"And finally, brand End of Financial Year campaigns have started, meaning the opportunity to snare a bargain has increased significantly," Mr Weber said.
Top 10 4X4 Ute Sales May 2020 (compared to May 2019)
 Toyota HiLux: 2800 (-10.7%)
 Ford Ranger: 2499 (-30.7%)
 Toyota LandCruiser PU/CC: 872 (-3.38%)
 Holden Colorado: 729 (-51.9%)
 Mitsubishi Triton: 728 (-35.3%)
 Isuzu D-Max: 662 (-33.7%)
 Nissan Navara: 625 (-29.2%)
 Mazda BT-50: 589 (-15.3%)
 Volkswagen Amarok: 512 (-30.5%)
LDV T-60: 287 (-6.5%)
Top 5 4X4 Wagon Sales May 2020 (compared to May 2019)
  Toyota Prado: 1358 (-23.5%)
 Toyota LandCruiser 200: 1260 (-9.9%)
 Mitsubishi Pajero Sport: 437 (-28.9%)
 Isuzu MU-X: 429 (-39.6%)
 Ford Everest: 271 (-24.7%)
On 17 June 1970 the first Range Rover rolled off the production line. That's 50 years ago!
The Range Rover, one of the most influential 4x4s of all time, first rolled off the Land Rover Solihull production line 50 years ago, on 17 June 1970.
From the beginning, the Range Rover was designed to be as good on the road as off it, back in a time when four-wheel drive vehicles offered little in the way of on-road refinement and performance due to their narrow off-road focus.
The first Range Rover was never designed to be the luxury vehicle that today's Range Rover is, but rather a premium leisure vehicle in the same vein as vehicles in the US like the Ford Bronco and Jeep Wagoneer. The Range Rover was the idea of the Rover car company's engineering chief for new vehicle projects, Charles Spencer 'Spen' King , who was the nephew of the founders of Land Rover, and he hatched a plan to combine the comfort and on-road ability of a Rover passenger car with the off-road ability of… you guessed it, a Land Rover.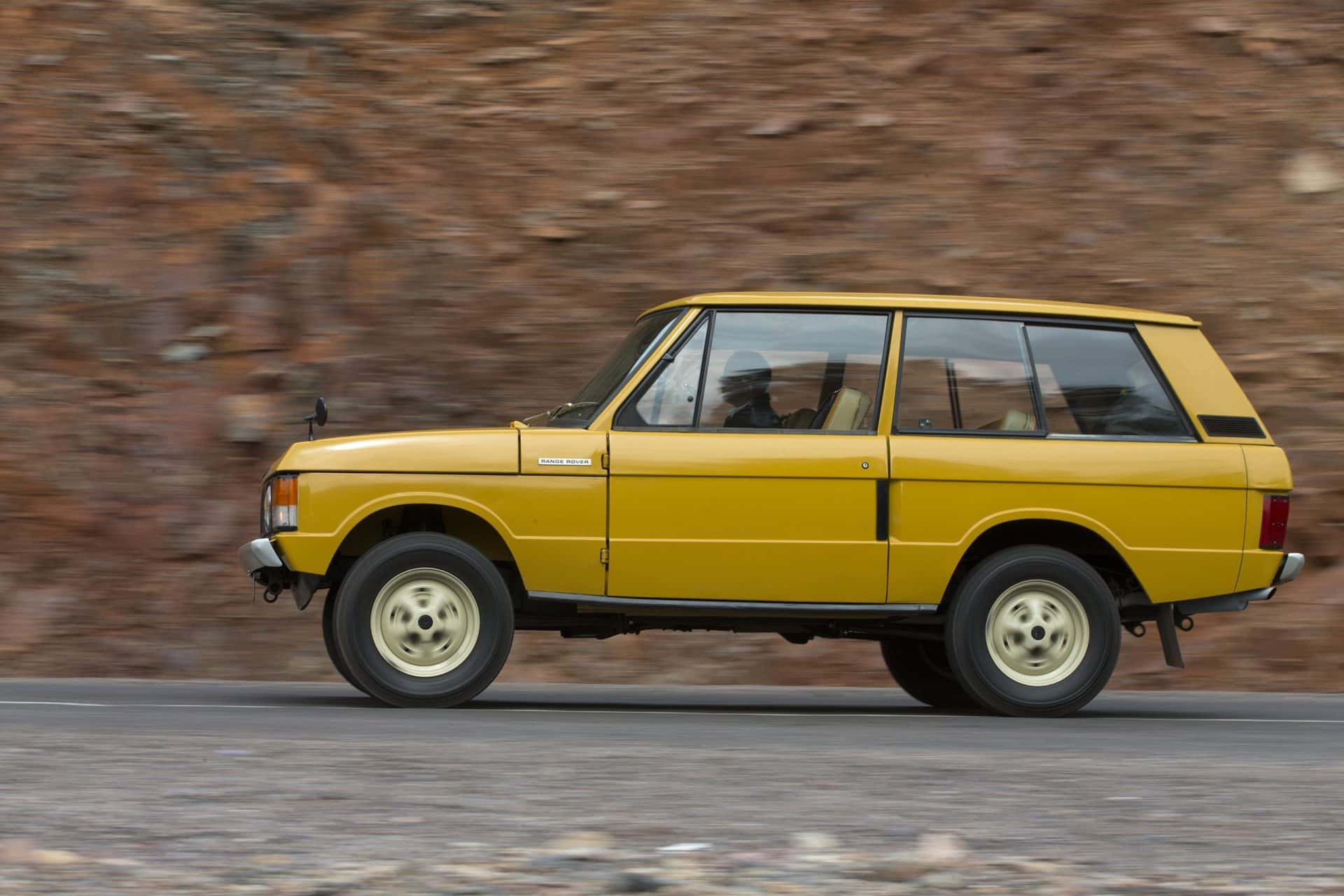 From the get-go, the Range Rover featured a separate chassis and live axles front and rear, as all Land Rovers did up until that point, but instead of leaf springs it ran long-travel coil springs that would not only provide a more compliant ride but also superior axle articulation for better off-road performance. In fact, when the first prototypes were tested, their off-road capability astounded the Land Rover engineers.
To ensure it offered strong on-road performance, the Range Rover was powered by a Buick-sourced 3.5-litre petrol V8 engine with a Zenith-Stromberg carburettor, as the Rochester carby used by Buick was not able to cope with steep off-road angles.
By today's standards, the original Range Rover was quite rudimentary, with a four-speed manual gearbox and vinyl floor covering, but it had some innovative features including a full-time 4×4 system with a lockable centre differential. The Range Rover proved to be a Jack of all trades: capable off-road, comfortable on road, a good load carrier and an effective towing vehicle.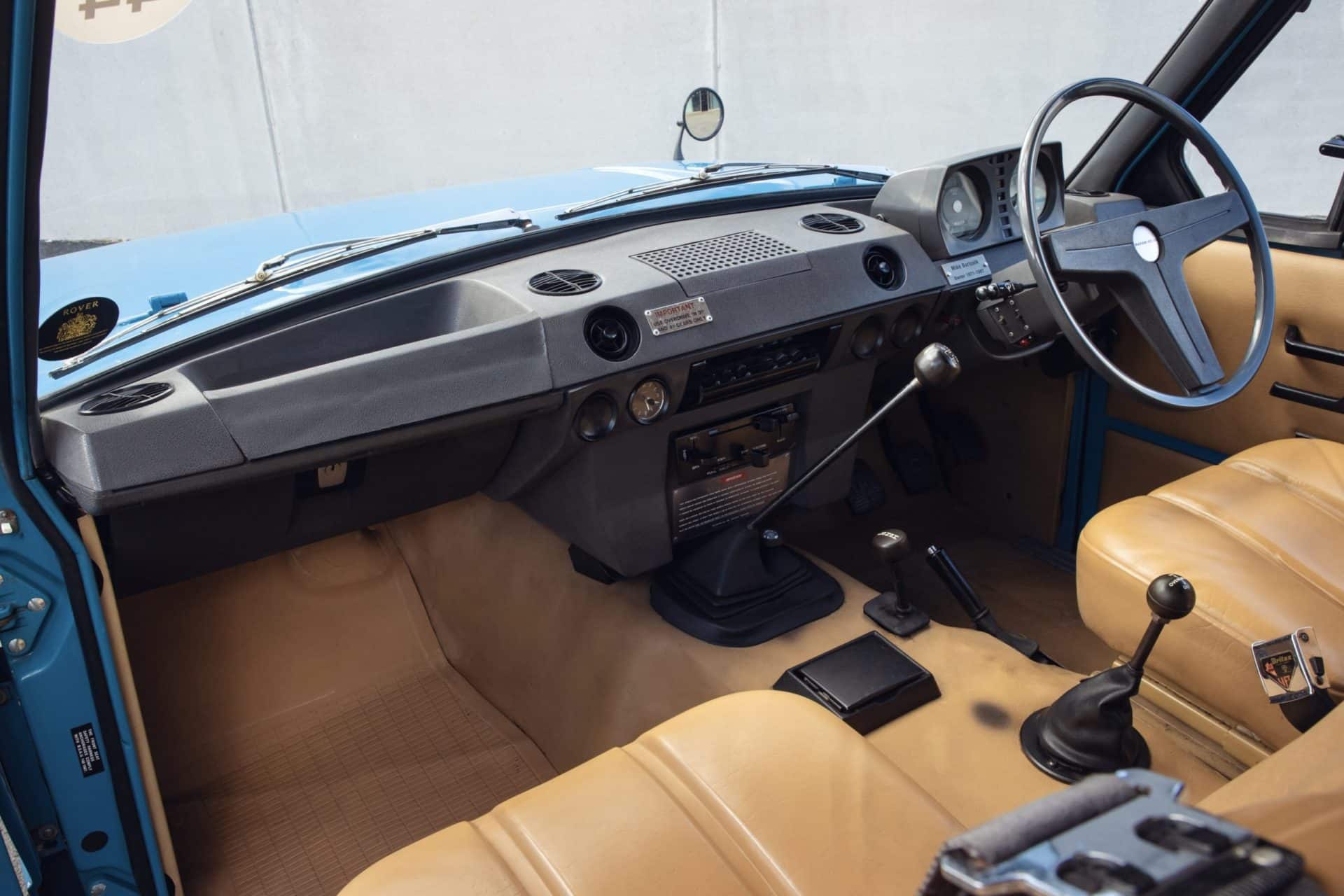 Over the years, the Range Rover has remained a technology pioneer; it was the first 4×4 to be fitted with ABS, the world's first 4×4 to be fitted with electronic traction control (ETC) and automatic electronic air suspension, and, in 2012, the world's first 4×4 to feature an all-aluminium monocoque construction.
Off the road, the Range Rover became the first vehicle to cross the supposedly "impassable" Darién Gap, and it won the Paris-Dakar Rally twice. It was also the first vehicle to be displayed in the Louvre Museum in Paris.
To celebrate 50 years of Range Rover, Land Rover has released a limited-edition Range Rover Fifty, of which there are just 1970 units worldwide. Based on the on the luxuriously appointed Range Rover Autobiography, the Range Rover Fifty features a number of bespoke exterior accents in Auric Atlas as well as two unique 22-inch wheel designs. The badging features a 'Fifty' script created by Land Rover's Chief Creative Officer, Gerry McGovern, which appear on the exterior of the vehicle and throughout the interior. In Australia, the Range Rover Fifty will be available in standard wheelbase configuration and powered by a 386kW 5.0 Supercharged V8.
When it launched in Australia in 1972, the Range Rover cost $7700. Today, a Range Rover Autobiography can cost upwards of $307,000! Times certainly have changed.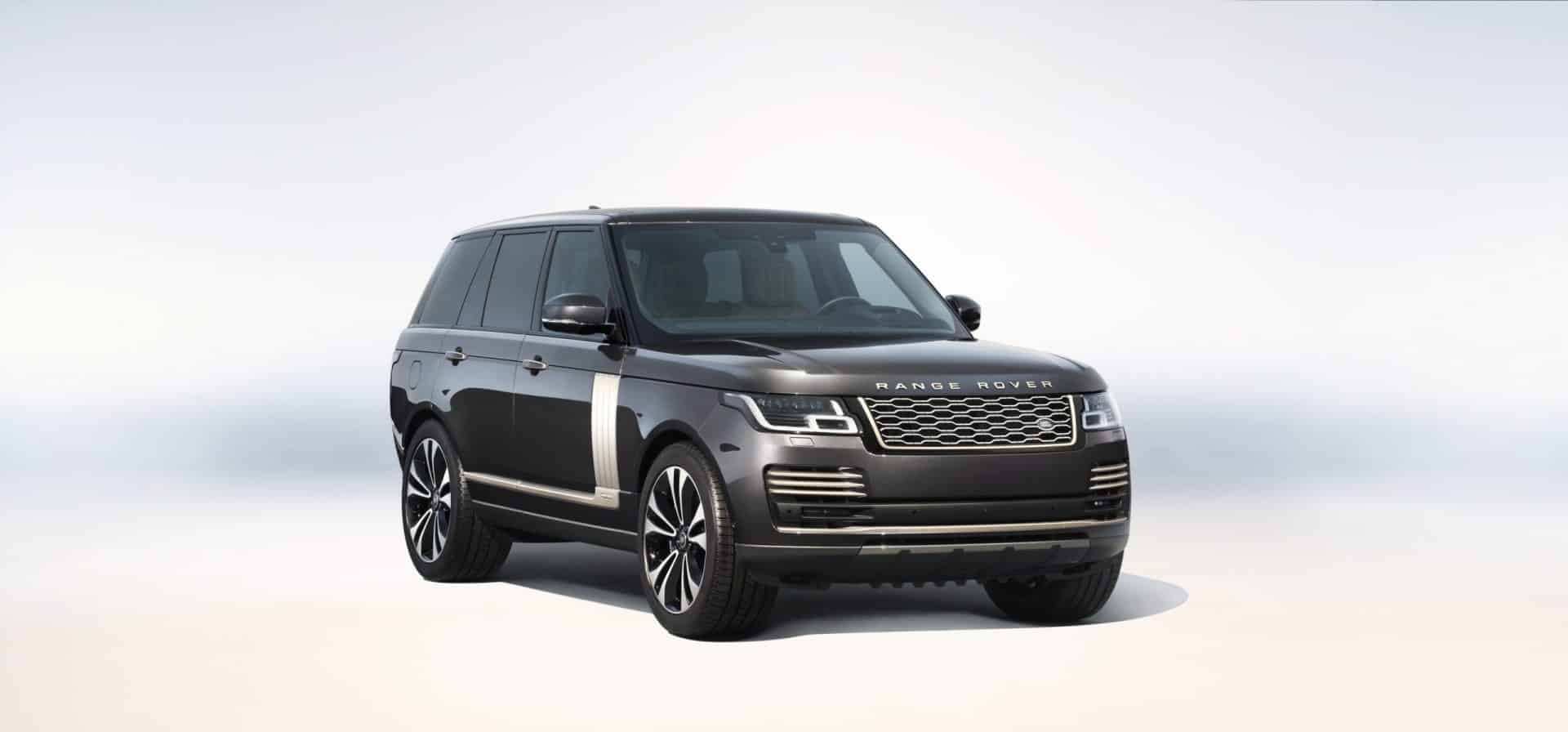 Range Rover World Firsts
1971 Range Rover becomes the first vehicle to be displayed at the Louvre museum in Paris
1972 The Range Rover is the first vehicle to cross the Darién Gap
1979 A specially modified Range Rover wins the inaugural Paris-Dakar rally
1985 Diesel-powered Range Rover 'Bullet' breaks 27 speed records
1989 Range Rover is the world's first 4×4 to be fitted with ABS anti-lock brakes
1992 Range Rover is the world's first 4×4 to be fitted with electronic traction control (ETC)
1992 Range Rover is the world's first 4×4 to be fitted with automatic electronic air
suspension
2009 Range Rover debuts Adaptive Dynamics system to continually optimise body & ride control
2012 Fourth-generation Range Rover is world's first all-aluminium SUV
2014 All-Terrain Progress Control (ATPC) debuts on Range Rover and Range Rover Sport
2021 Big Red Bash has sold out already!
There were more than a few broken hearts as the 2020 Big Red Bash was cancelled due to COVID-19, and there may be yet more broken hearts as we learned that the 2021 Big Red Bash has sold out.
Those who had tickets for the 2020 Big Red Bash had the opportunity to have their ticket sales refunded after this year's biggest desert musical festival was cancelled in the wake of COVID-19, with the refunded tickets being put up for sale for the 2021 event. Those tickets went on sale rather quietly yesterday,  June 2, 2020 at 9am. For those hoping for to snap up tickets for next year's Big Red Bash, we're sorry to be the bearers of bad news, but the few tickets that were up for grabs have already been snapped up.
It appears that there were around 1000 tickets up for grabs, with the entire allotment being sold out by 9:05am yesterday. This makes the Big Red Bash the first sell-out music festival being organised for 2021. There were some 10,000 tickets sold for the initial release of the 2020 Bash, and only 1000 ticket holders opted for a refund, with the lion's share of 9000 opting to hang on to their tickets for next year.
If you were lucky enough to purchase and hang on to your ticket this year, we're happy to confirm that the same lineup scheduled for this year has been confirmed for the 2021 Big Red Bash, including Aussie music legends Paul Kelly, Tim Finn, John Williamson, Kate Ceberano, Ian Moss, Shannon Noll, Dragon, The Radiators, Mi-Sex, Wendy Matthews, Thirsty Merc, Marc Gable, Glenn Shorrock and Caitlin Shadbolt.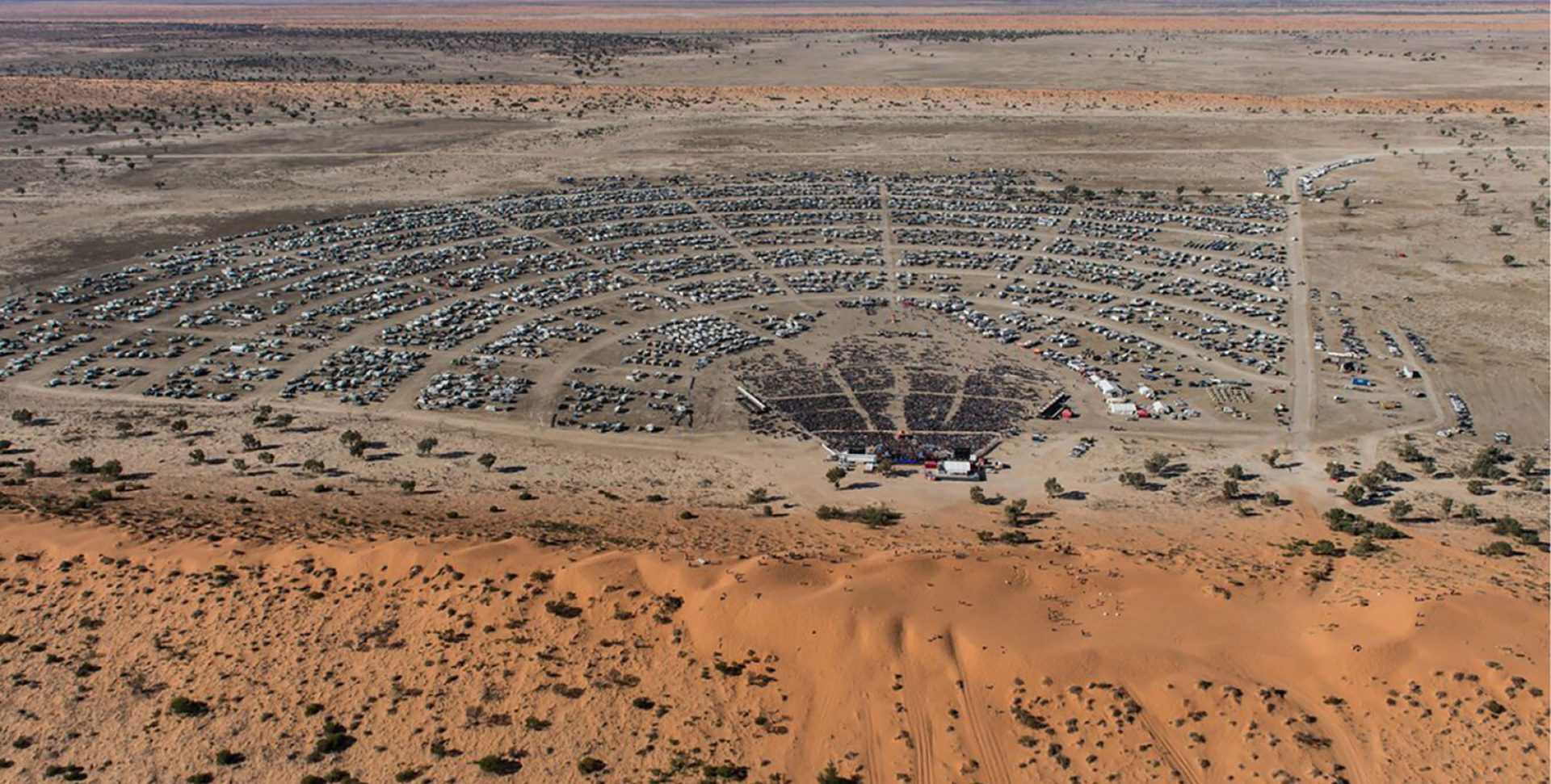 "To say we're happy with the response would be an understatement. The demand is so great that we then spent the day fielding messages from those who unfortunately missed out on securing a ticket," Big Red Bash Founder and Organiser Greg Donovan said.
"We're relieved and grateful, and hope that this is a sign of things to come for other event organisers. It's certainly a great litmus test on the appetite for travel within Australia, and fantastic to see so many people jumping on-board so quickly to support outback travel."
"We have a passionate base of followers – and the 2020 event sold out in record time last year less than a month after tickets went on-sale. We can't thank our patrons enough for their ongoing support of the event. Many of them are return customers who are sold on the unique outback experience," Greg Donovan added.
If you're hanging to get to the bash, you're going to have to keep an eye out mid-next year when the 2022 event is launched, as the BRB just keeps getting bigger and better every year!
The spectacular Kalbarri Skywalk opened on 20 June offering visitors to this incredible Western Australian location absolutely breathtaking views over the Murchison River gorge.
The new facility in Kalbarri National Park, on the Coral Coast around 600km north of Perth, consists two skywalks that project 25m and 17m beyond the rim of the gorge. This allows visitors to walk out well over the edge of the rim, offering unimpeded views of the Murchison River gorge's rust-red cliffs, flowing water and scrubby vegetation from above.
The Kalbarri Skywalk is located opposite Nature's Window at a new site called the West Loop, and there is a boardwalk connecting the two skywalks.
The National Park Tourist Infrastructure Project is reported to have cost $24 million and it was initially expected to open in early 2020, but COVID-19 obviously meant those plans were scuppered… for a few months, anyway.
The Kalbarri Skywalk will operate from 6am to 6pm daily (sunrise to sunset), along with other inland gorge sites of the National Park, and entry to the park will cost $15 per vehicle (up to 12 passengers). It should be noted that all coastal sites of Kalbarri NP are free to visit.
For information on Kalbarri NP head to the National Parks website or the Kalbarri Visitor Centre, and make sure you check out the video below which gives a great idea of what a visit to the Kalbarri Skywalk will be like when it opens on 20 June.
Warn M8274 winch upgraded with improved performance and capacity.
Warn Industries has upgraded its most iconic high-mount winch, the M8274.
Warn says the M8274, which was launched in 1974, retains all the things buyers love about the product, including speed, durability, long rope lengths and its famous upright configuration, but the winch now has increased performance and improved features.
The M8274 is now available with Spydura synthetic or steel rope. The M8274-S model comes with 45m of lightweight 3/8″ Spydura synthetic rope and a polished hawse fairlead, while the M8274 comes with 38m of durable 3/8″ steel rope and a roller fairlead.
In a nod to the fact that 4x4s are heavier than they used to be, the legendary M8274's 8000lb pulling capacity has now been increased to 10,000lb thanks to a new high-output 6hp motor. Other changes include a switch from solenoid control to a reliable and efficient IP68 waterproof Albright contactor.
For improved durability Warn has also revised the high-strength polymer control pack, added a new stainless-steel clutch handle, installed two Oilite bushings on the pinion gear assembly and fitted a bolt-and-washer assembly which replaces the previous retaining ring on the brake shaft.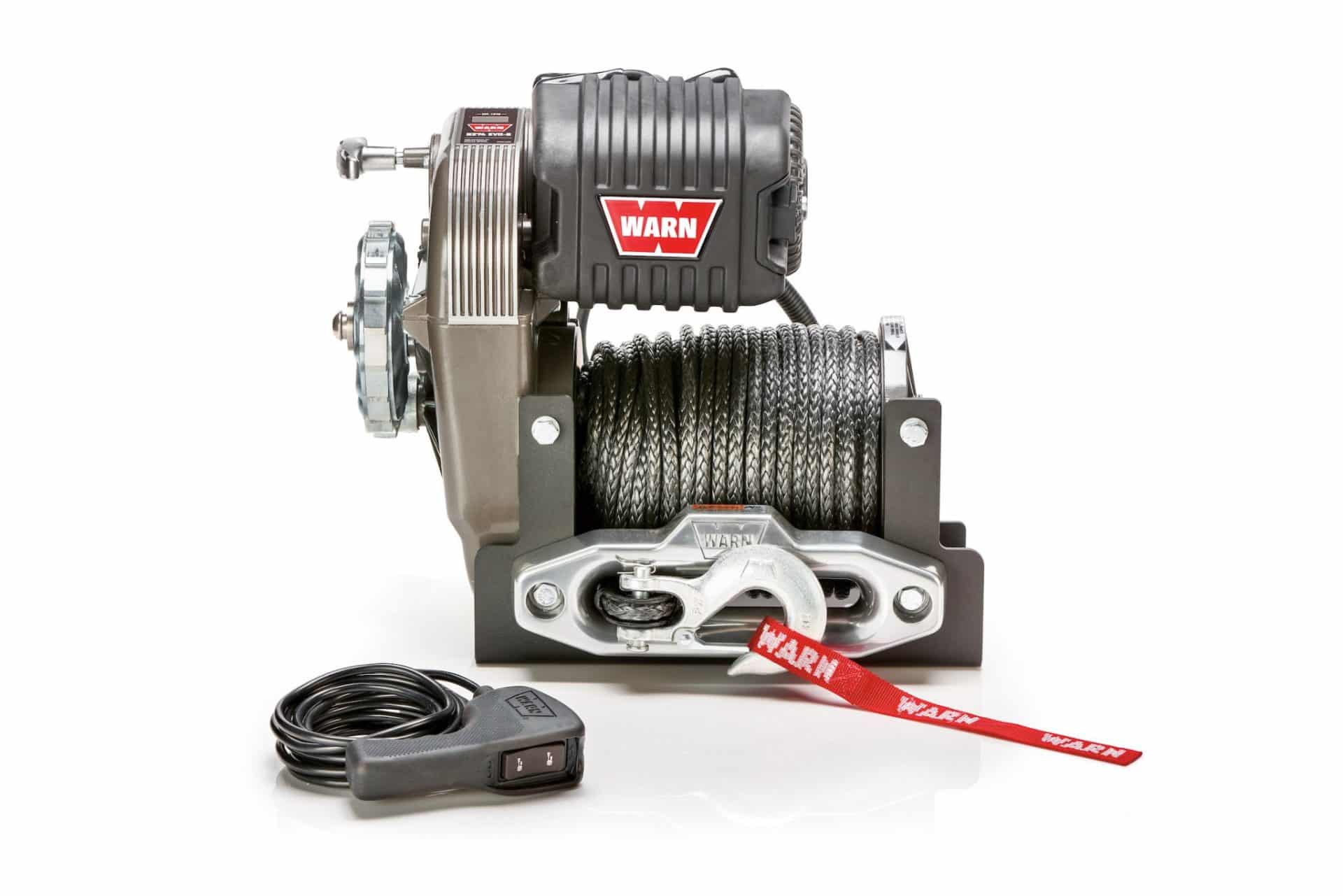 Warn is keen to point out that the M8274 will continue to be the fastest offering in the entire Warn range (79.1 ft/min at 0 load) and the fastest full-load capacity winch the company has ever produced (7.7 ft/min at 10,000lb). And it will continue to be built in Warn's USA factory in Clackamas, Oregon.
Despite the upgrades and pulling capacity increase to the M8274 high-mount winch, Australian distributor ARB says prices will remain unchanged. But bear in mind this is an expensive unit, with the steel cable model retailing for just over $4000 and the synthetic rope model for just over $4600. Warn winches are also distributed in Australia by Ateco Equipment.
Cancelled 2020 National 4×4 Shows in Brisbane and Melbourne but organisers have set dates for 2021.
After careful consideration the organisers of the 'National 4×4 Outdoors Show, Fishing & Boating Expos' have decided not to hold the scheduled shows for Brisbane and Melbourne in 2020, but they have announced dates for bigger and better shows when they return in 2021.
The National 4×4 Show in Brisbane is now scheduled to run from 19-21 March, 2021, while the Melbourne Show is scheduled to run from 20-22 August, 2021.
Back in March of this year, Unsealed 4X4 reported that the National 4X4 Show in Brisbane had been postponed, but organisers could not see a way to safely run the event in 2020.
In a media release, the event organisers – Exhibitions and Trade Fairs (ETF) –  stated, "While we are disappointed that we are unable to come together this year, our priority when planning these Shows is to create a world-class experience that celebrates the great outdoors in a safe environment.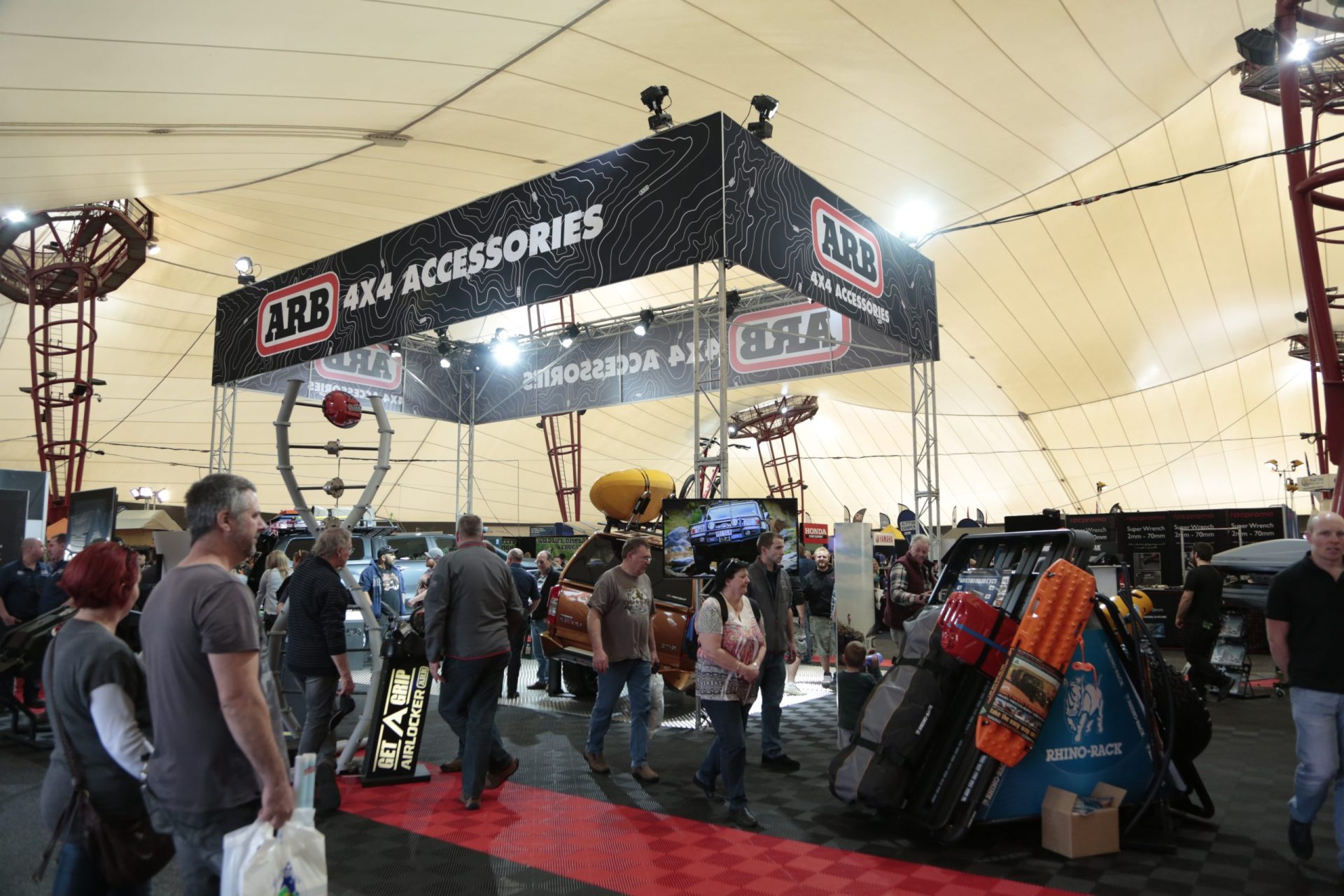 "In our best efforts to safely bring the 4×4 and outdoors community together this year, we explored a range of options. One of these was to move the Shows to later in the year. After monitoring the ever-evolving situation, there are many uncertainties still in place that impact our ability to deliver the experience that you have come to expect and deserve.
We believe that focusing on the future is the best option, so we are busy working on new and exciting initiatives that ensure we come back even stronger. We hope you will join us again then."
ETF also encouraged show-goers to stay connected via its social media channels such as Facebook and Twitter, and by subscribing to its newsletter via its website.
For those who have already purchased tickets to the cancelled 2020 National 4×4 Shows, as well as exhibitors, ETF has stated that further information regarding the next course of action will be communicated via email.
The Dakar Rally Classic Class will be introduced in 2021 and, among other changes, it will see the return to racing of memorable vehicles like the Lada Niva, Land Rover Defender and Porsche 959.
In addition to announcing the introduction of the Dakar Rally Classic Class in 2021, rally organisers have announced that the iconic off-road adventure race will return from 3-15 January 2021 with extreme Jeddah and Ha'il stages in Saudi Arabia.
The Dakar Rally, which has been run over four decades in the deserts of Africa and South America, had a stunning debut in Saudi Arabia in January this year, with Carlos Sainz taking out the Car class followed by previous race winners Nasser Al-Attiyah in second and Stephane Peterhansel in third. Aussie hero Toby Price finished in third place in the Bike class behind winner Ricky Brabec and second-place-getter Pablo Quintanilla.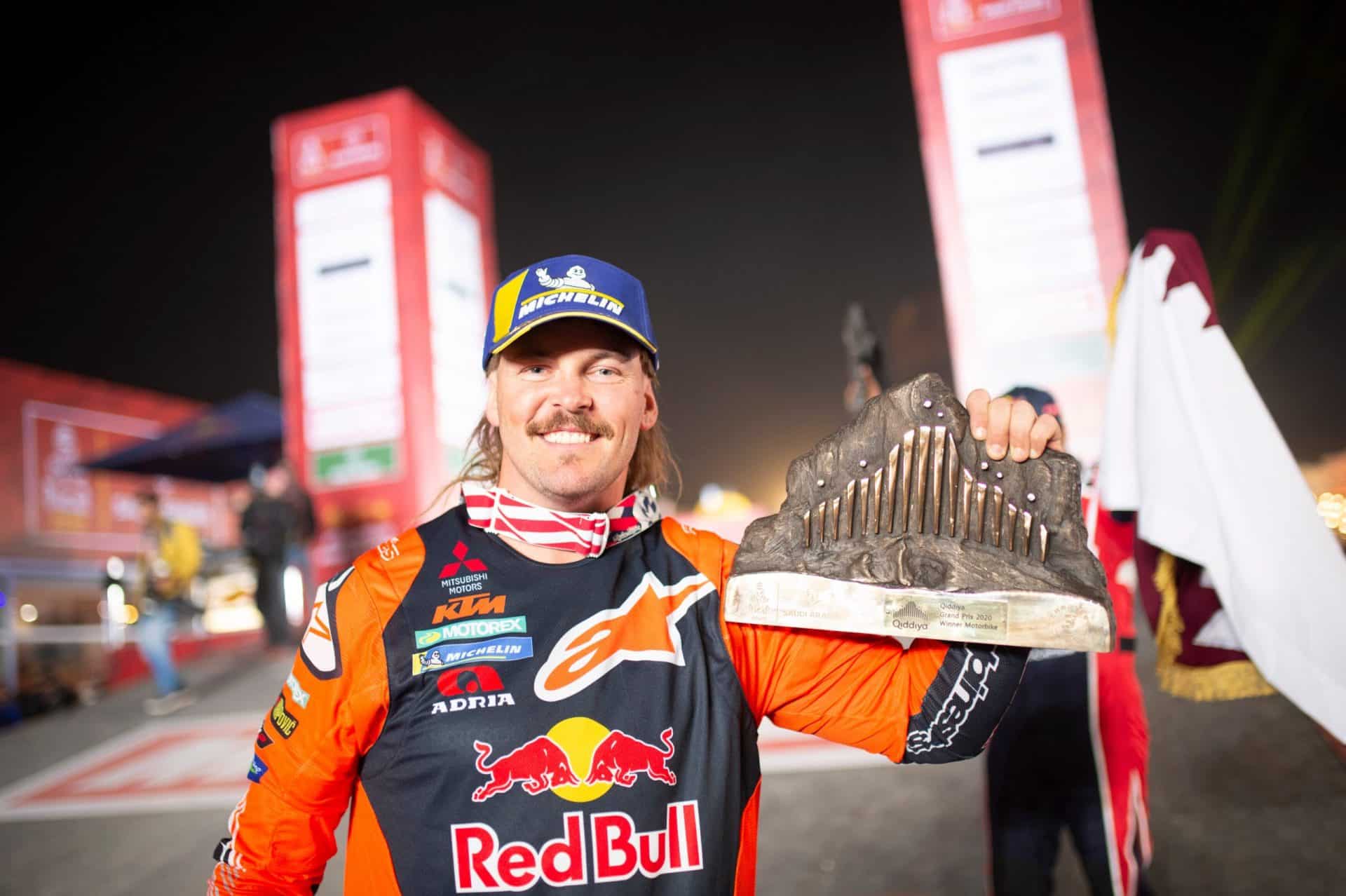 In 2021 the Dakar odyssey will begin on the shores of the Red Sea as competitors depart Jeddah on 3 January. Over the following two weeks they will navigate their way through Saudi Arabia's expansive deserts, with a well-earned rest day in the ancient city of Ha'il at the midway point on 9 January. Check out the rally route here.
The race will conclude back in Jeddah on 15 January where those who make it through the gruelling two weeks of off-road racing will no doubt feel a great sense of relief and satisfaction regardless of where they placed in the event. After all, the Dakar Rally is described as the toughest endurance race in the world.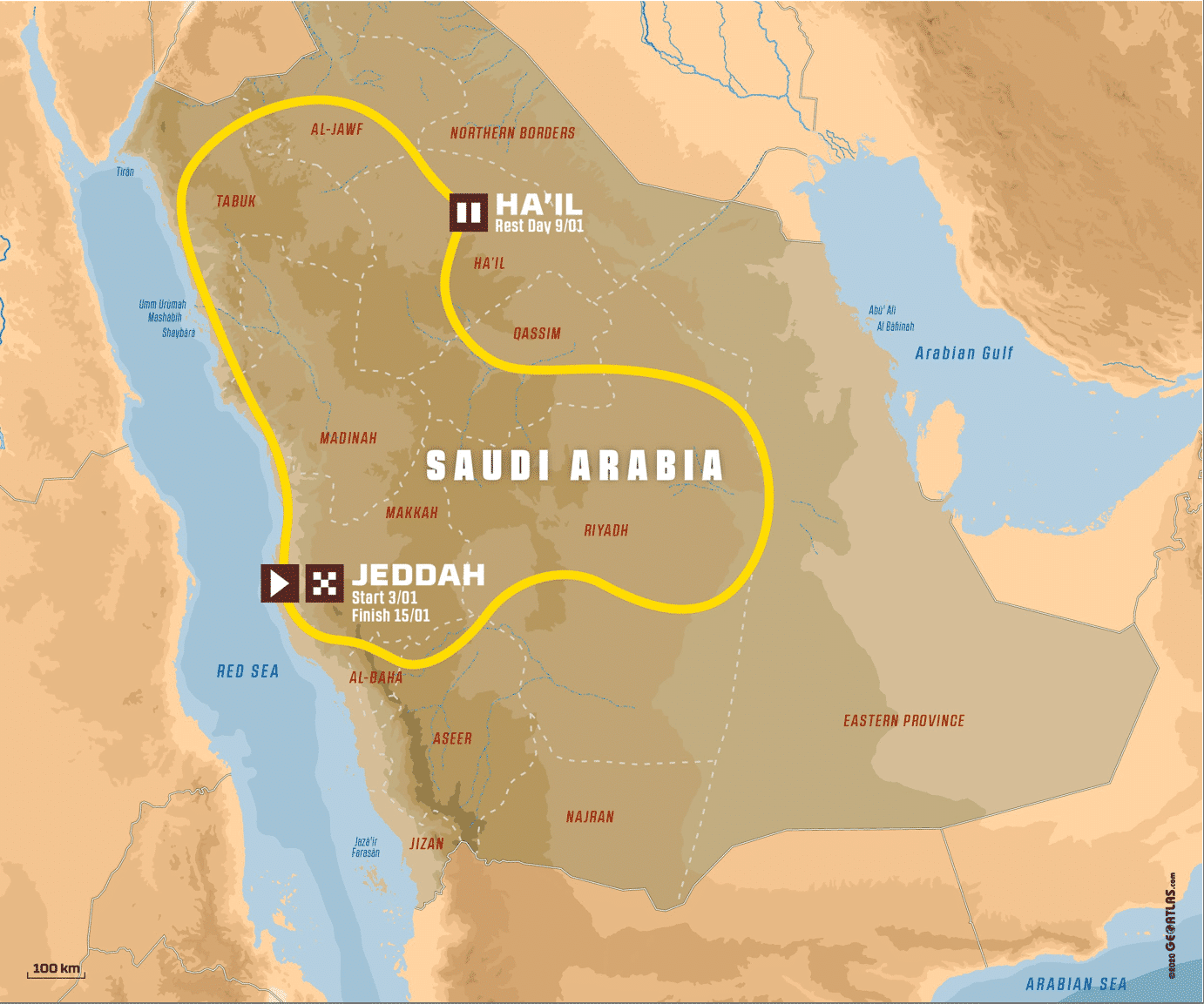 The Dakar Rally Classic Class will be a parallel contest for vintage vehicles. Memorable machines from the past such as the Renault 20, Lada Niva, Toyota Celica, Land Rover Defender and Porsche 959 are expected to line up for the inaugural Dakar Classic race.

For a taste of what the Dakar Rally Classic Class will bring to the 2021 event, check out this epic video below that includes footage from various previous years.
In 2021 organisers will only hand over the roadbook to competitors 10 minutes prior to the commencement of each stage which will bring navigation skills to the fore. There will also be new regulations governing tyres; no tyre changes will be allowed in the car category during the marathon stage while each motorbike will be granted a total of six rear tyres for the entire rally.
Of next year's event, Dakar Rally director David Castera said, "During the 2020 Dakar stage after stage, and often multiple times within the same stage, the majestic landscapes of the region left us dazzled and in awe. However, Saudi Arabia only revealed a tiny part of its mysteries, leaving plenty of surprises in store for the next edition in January 2021"
At the conclusion of last year's Dakar Rally, Ken Block drifted the Extreme E Off-Road Racer in a demo-drive but there's no word yet on whether EVs will compete in the 2021 event.
BTW, if you want to know what Aussie Dakar legend Toby Price has been up to in lockdown check out this awesome video he recently made with Aussie MotoGP racer Jack Miller…
Instant Asset Write-Off Scheme Extended
In a move expected to help bolster flagging new-vehicle sales, the Federal Government has extended the $150,000 instant asset write-off scheme for an additional six months.
The Federal Chamber of Automotive Industries (FCAI) has commended the extension of the scheme which now runs through to 31 December 2020, suggesting that the extended timeframe will allow Australian businesses to support their operations through continued investment in business assets during Australia's post-COVID-19 economic recovery.
Of course, the extension will also be of great benefit to the new-car industry, and the Federal chamber of Automotive Industries (FCAI) had been calling for it for some time.
"The automotive industry in Australia has been in decline for some time," FCAI Chief Executive Tony Weber said.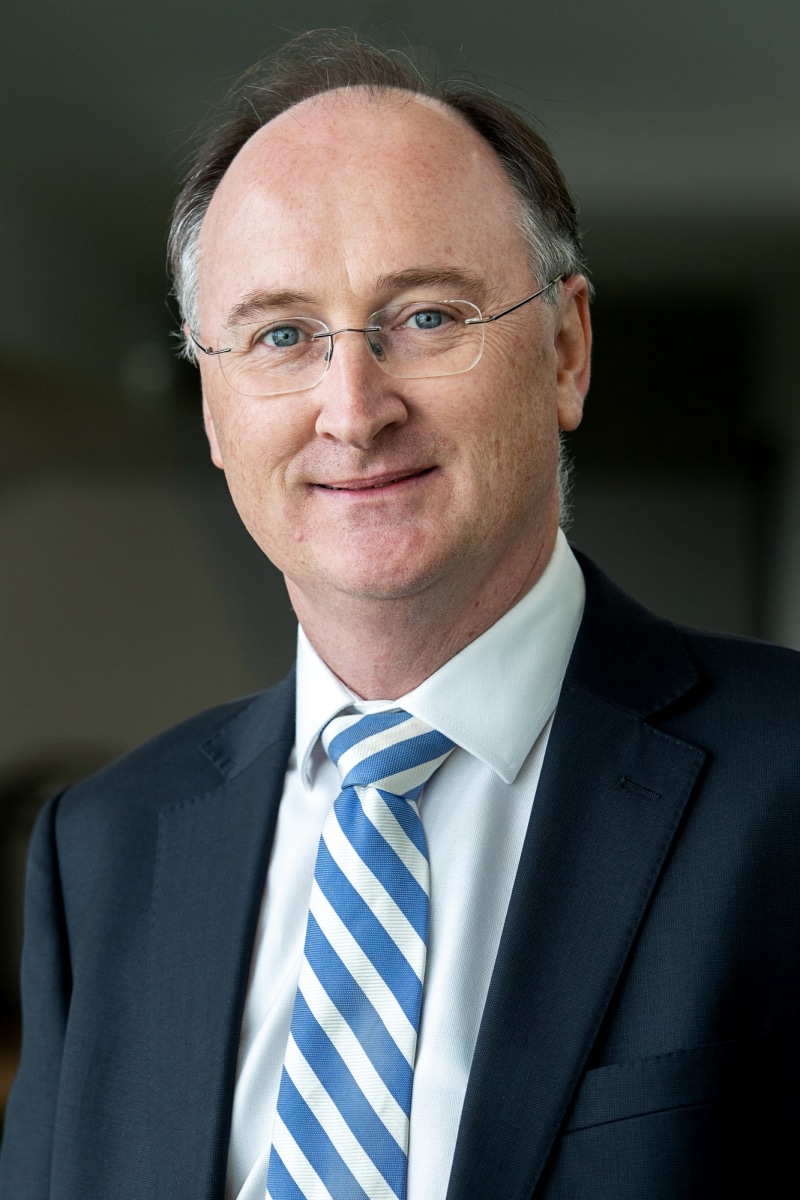 "As at the end of May 2020, the market had seen 26 consecutive months of negative growth. In addition, the market dropped 48.5 per cent in April 2020 (compared to April 2019), and declined another 35.3 per cent in May 2020 (compared to May 2019)," Mr Weber added.
Check out these links to the summaries of Australian new-car sales for April 2020 and May 2020.
"We need to kickstart the new-vehicle market by stimulating new-vehicle purchases, and the instant asset write-off is an important tool in this process," Mr Weber continued. "We would like to see small businesses follow through on their pre-COVID investment strategies, and replace their older vehicles with new, safer and more efficient models.
"New car dealerships in Australia employ more than 60,000 people nationally and are significant contributors to community and regional economic growth through employment, training and philanthropy.
"It's great to see the Federal Government's support for these small businesses through a number of initiatives such as JobSeeker and JobKeeper, and now through the extension of the instant asset write-off program," Mr Weber concluded.
New Recreational Vehicle Toll Rebate for large trailers in NSW
The NSW toll increase for large recreational vehicle users has been offset by a rebate – but only NSW residents are able to claim the large recreational vehicle toll rebate.
Although NSW residents who tow a caravan, boat or horse float will be overjoyed by the move, it will hardly win favour with interstate travellers – when the opportunity to move freely comes again – as they will still have to swallow the toll charge that categorises them as large vehicle, meaning they're charged at the same rate as a semi-trailer!
Drivers towing caravans, boats and horse floats with a combination that's more than 12.5m long and 2.8m high are eligible for the rebate on the tolls for Sydney's motorways. The scheme applies to all of Sydney's toll roads except the Harbour Bridge and Harbour Tunnel.
The scheme will also apply to motorways that will open to traffic in coming months, including the new NorthConnex and the WestConnex M5 East/M8.
The scheme came into effect from 1 June, 2020, with the rebate capped at eight toll trips per month. Transport for NSW claims it will have the claim system up and running as soon as possible.
For more information or to register for the rebate scheme click here.
The rebate is the difference between the Class B and the Class A toll, and it will be available for private-use vehicles only.
To be eligible for the rebate you must:
Be a NSW resident
Have both the car and towed recreational vehicle registered in NSW for private, pensioner or charitable use
Register with your toll tag provider for the recreational vehicle rebate
Have travelled on a NSW toll road with a car, caravan, boat, or horse float combination detected as a Class B vehicle, and had a Class B toll charged to your toll account
Have paid Class B tolls with your NSW issued electronic tag
Have paid the toll in full
Claim your rebate within 12 months after you receive your toll statement.
You can submit your claim to your toll tag provider when you receive your toll statement. Rebates will be paid directly into your nominated bank account and, as mentioned, the scheme will be backdated to 1 June, 2020.
Hopefully the scheme will eventually be extended to all non-business travellers wherever they live, but we're not holding our breath.