Ford's Raptor has been the king of the go-fast ute market since it existed. Hell, it literally invented the whole thing. Other manufacturers have attempted to cash in on that success, although with little more than sticker packs on offer from their rivals, Ford has been sailing in clean air. That is until now. A little over two years since it was first debuted in the states, the Ram TRX 1500 is finally available down under, and it's bat shit insane.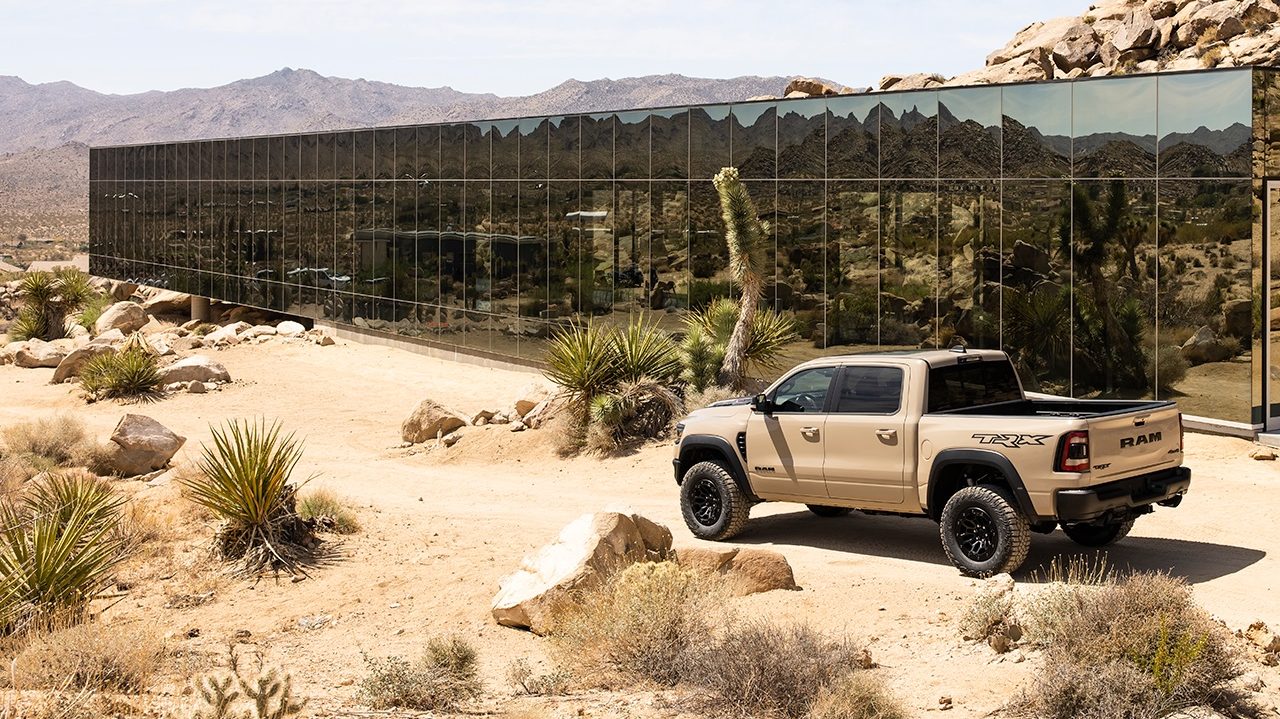 Under the bonnet
Let's get one thing out in the open right from the get-go. Despite the goofy-looking engine cover, under the bonnet is where Ram brings the party. Based on their iconic Hemi motor, this all-cast-iron donk is old-school power in all its glory. It punches in at a huge 6.2L and comes topped with a supercharger helping it punch out a massive 702hp and 882Nm. Despite the TRX weighing in at a hefty 3033kg kerb weight, it's still able to rocket from 0-100km/h in just 4.5 seconds, barrel down the quarter mile in 12.9 seconds. And top out at 190km/h. Not bad at all for something with a 1700mm long tray and near on 35in tyres.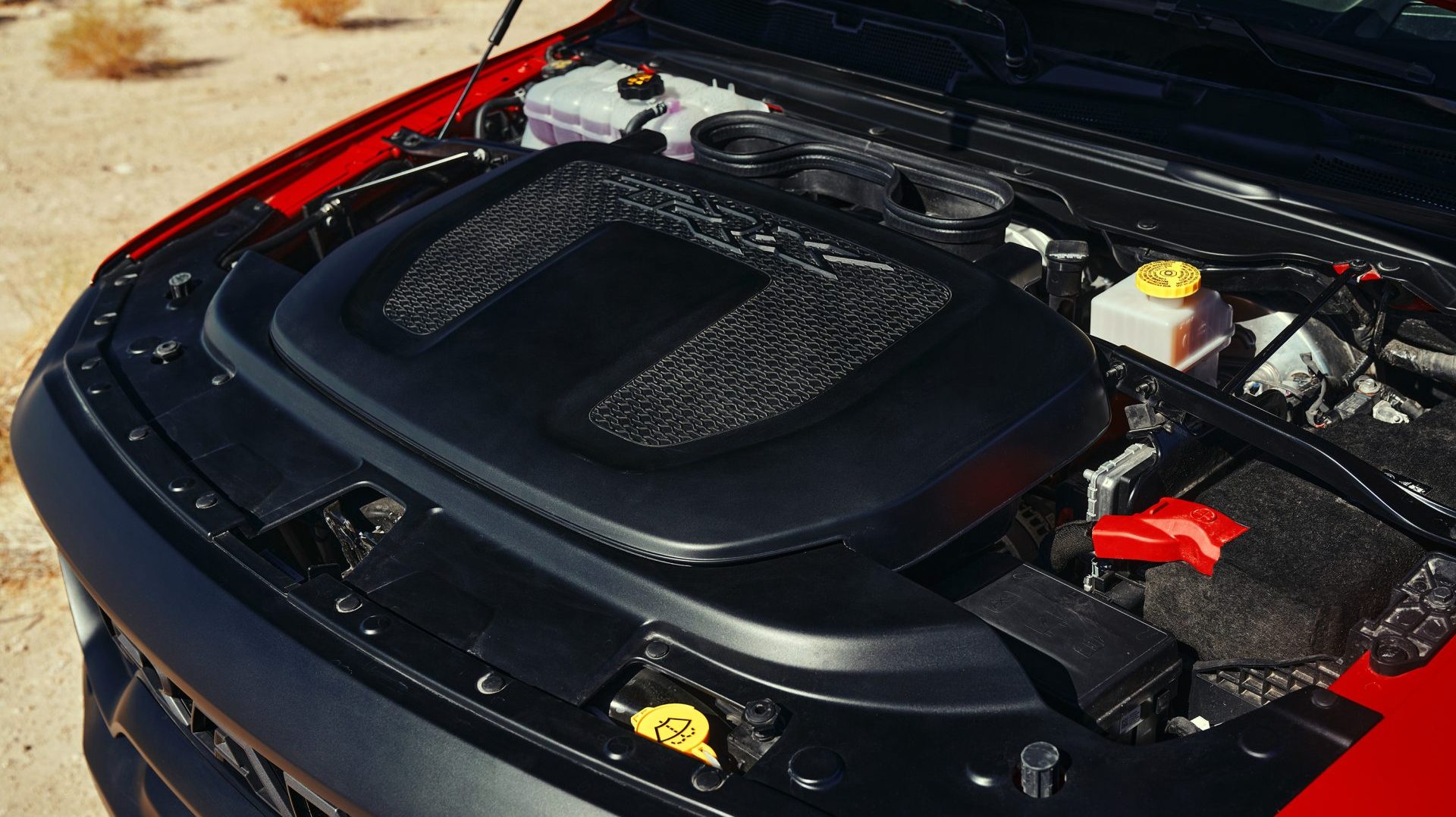 But can it cut it off road?
We're going to be honest here, this is where the TRX starts to lose some of its shine. At least compared to the Raptor. Up front, it sports wider forged aluminium control arms to bump out the track, and a unique shock absorber from Bilstein. The Black Hawk e2 shocks feature a bunch of fancy tech and electronically controlled valving allows compression and rebound adjustments in real-time to ensure a smooth ride on and off-road. Up the back, the same shock and coil arrangement rides amongst a unique five-link suspension system. It's all significantly better than any other dual cab ute on the market. But is bested by the F150 and Ranger Raptor's Fox coilover suspension.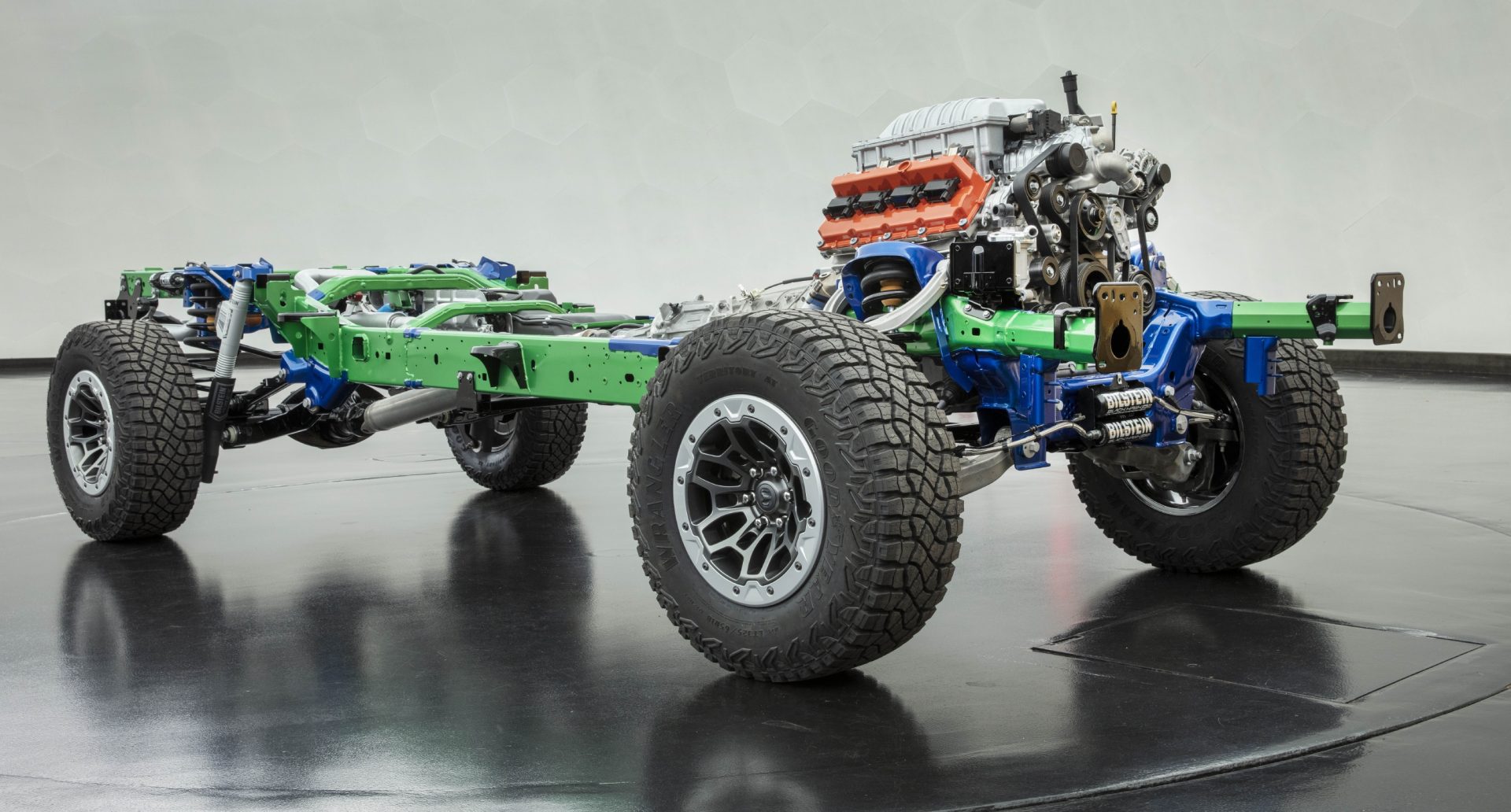 Fit and finish
Like most current generation Ram 1500s, the TRX is a hell of a nice place to be. Based on their flagship 'Limited' model, the TRX 1500 features the longer crew cab body with a near palatial amount of space for back seat passengers. Front and rear pews are wrapped in hand stitched leather with the seats both heated and cooled. There's a 7in digital gauge cluster for the driver, as well as a 12in Tesla style centre console screen. Audiophiles will appreciate the Harman Kardon® stereo. 19 individual speakers give panoramic sound, with a 10in subwoofer providing the base.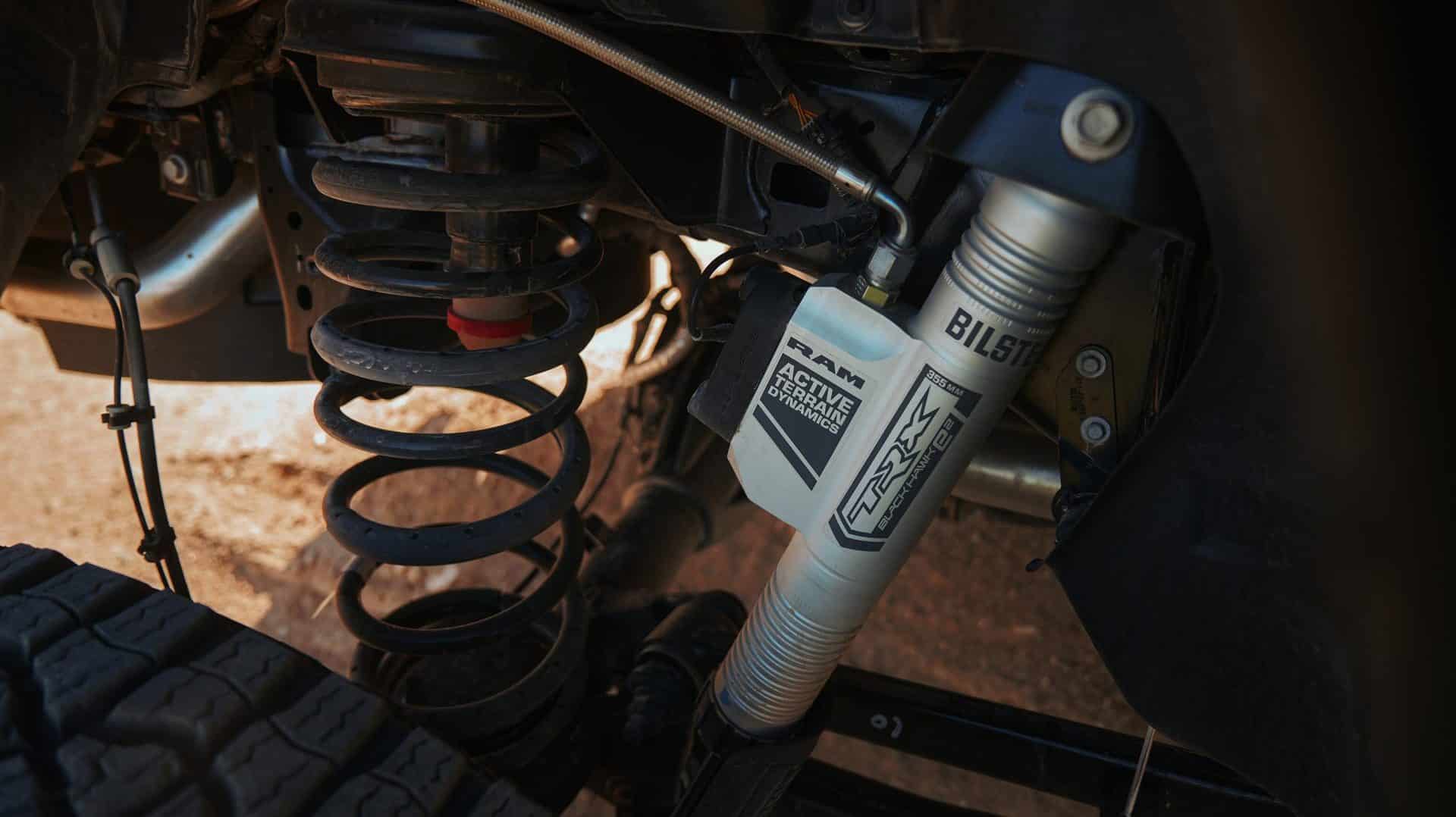 Tell us the price son!
The TRX 1500 is the flagship of the flagships in the Ram range so it's no surprise it has a price to match. If you walk into your dealer with a cool $200,000 in your back pocket you'll have enough left over afterwards for a steak dinner and a full tank of fuel. The only option available is a full panoramic sunroof that'll run you an additional $10,000 above retail.