I have been looking forward to upgrading the tyres on my FJ Cruiser more than I look forward to payday after a big weekend. I've added weight to the vehicle, with a roof rack and storage drawers, so I'm confident I can pull the trigger on my new suspension setup (all will be revealed). This also meant I was able to select the larger tyre size I wanted to run and upgrade to a more aggressive and stronger tyre. There's some method to the madness, folks, and it's all coming together nicely.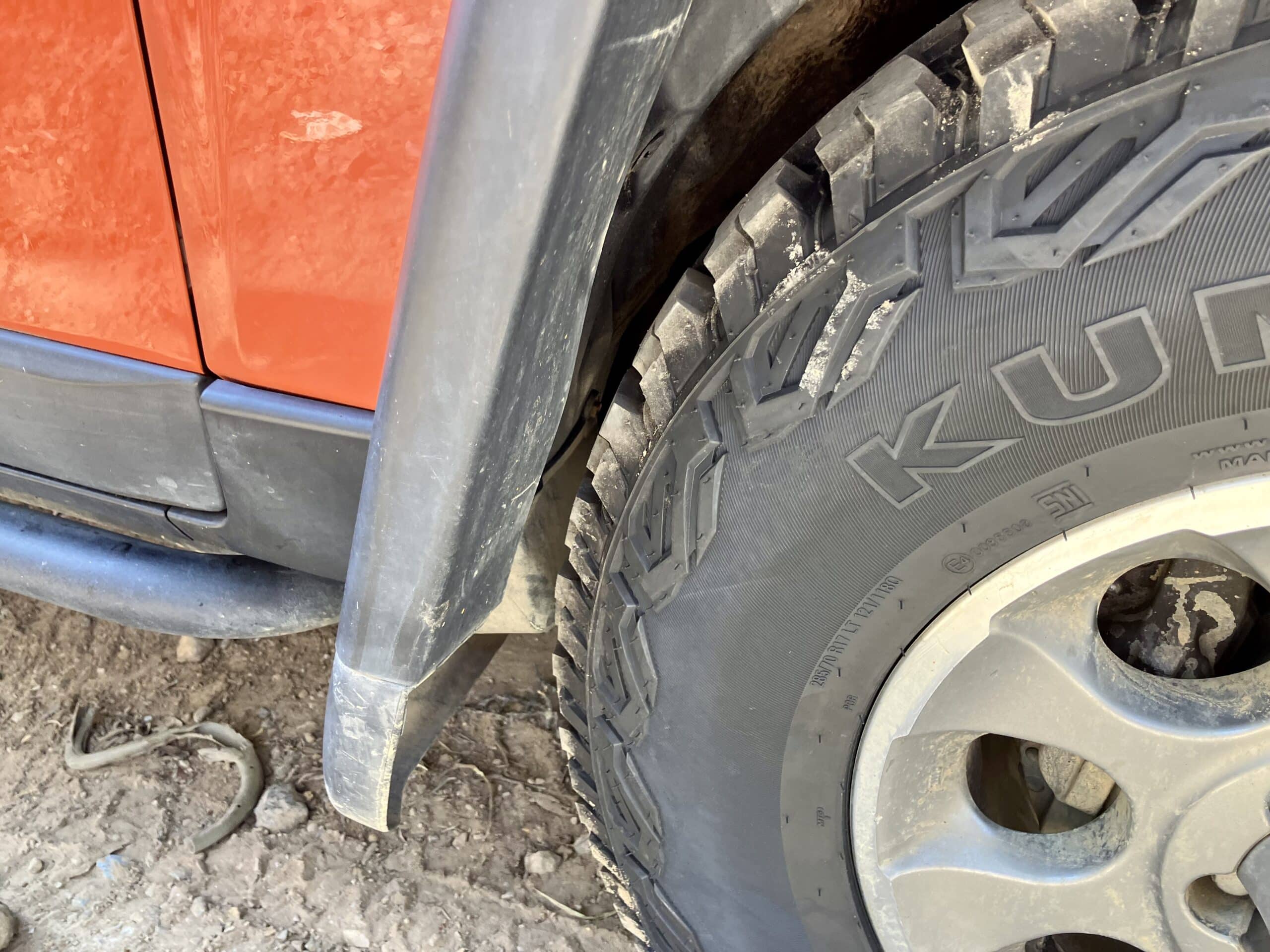 I decided to upgrade to a 285x70R17 from the stock 265x70R17, which fits without any modification to a stock FJ Cruiser. It probably goes without saying that I'm beyond stoked to see the cheap highway terrain tyres that came fitted to my FJ Cruiser thrown into a bin – where they can't disappoint me anymore.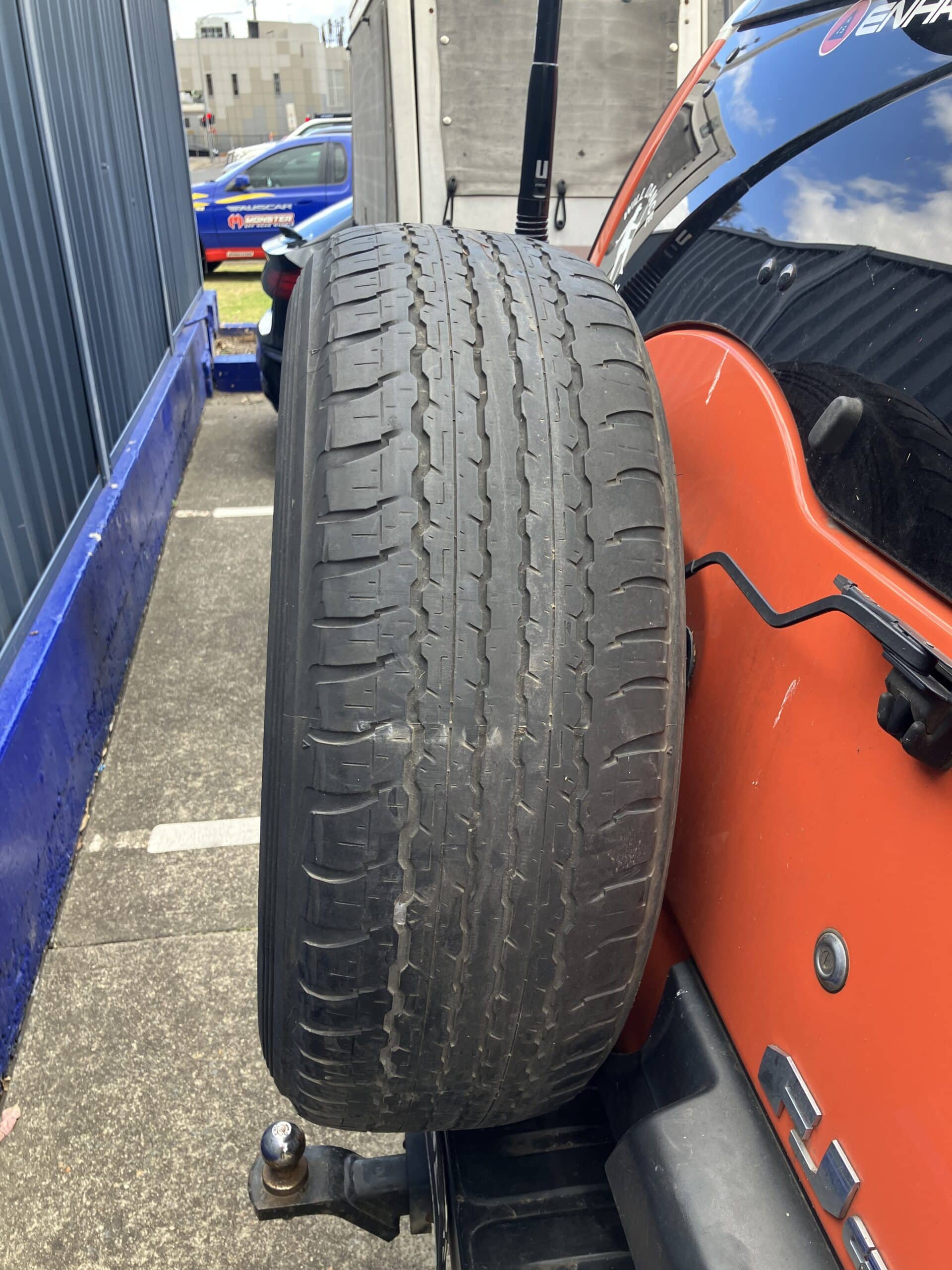 What's the story?
Now, previously I said I would be switching to all-terrain tyres. For full clarity, I may have changed my mind somewhat. And I've selected the Kumho MT51 tyres, which I've run previously on a GQ Patrol with great success.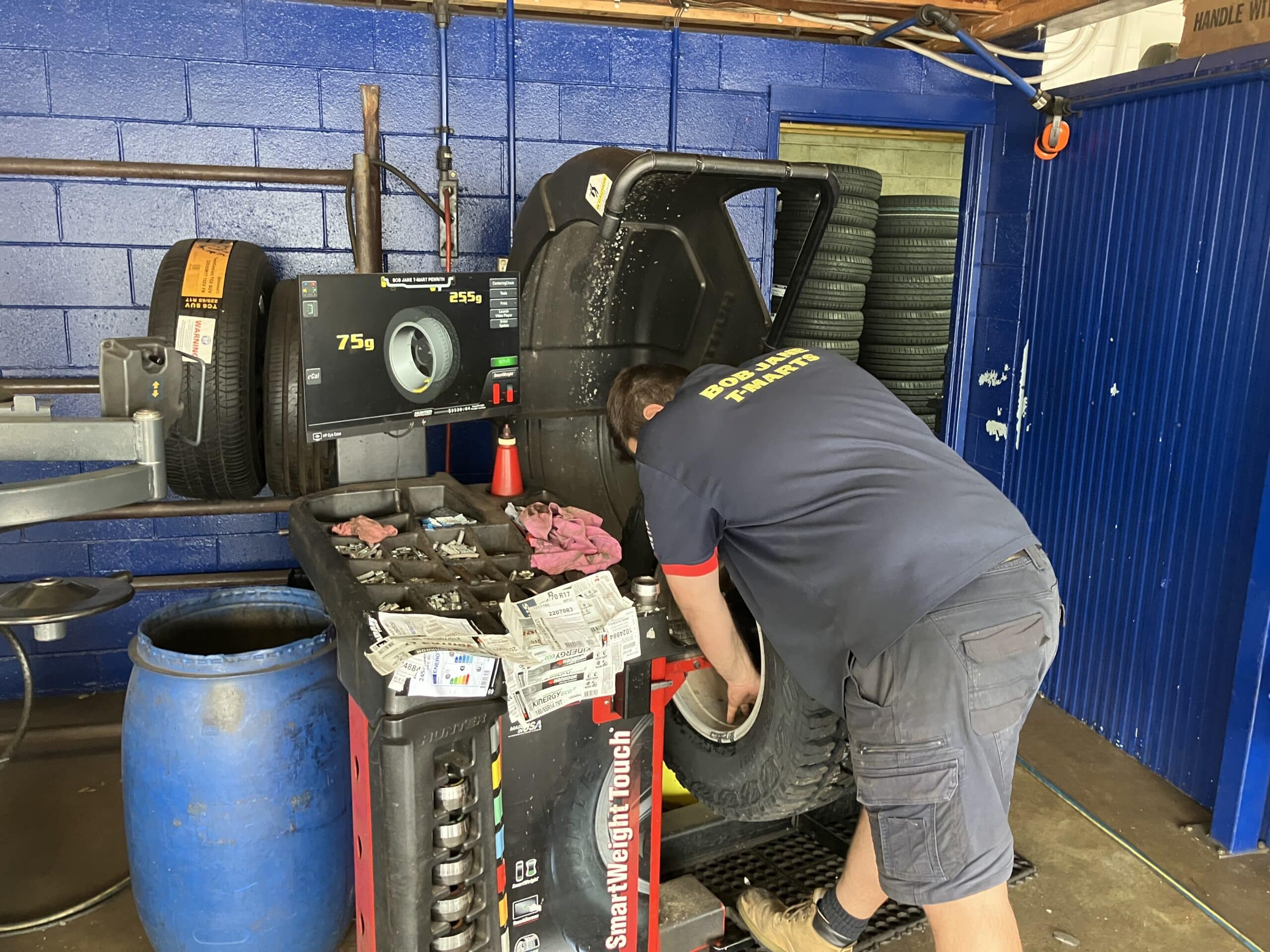 Now, Kumho themselves, and my local tyre fitter, Bob Jane Penrith, refer to the MT51 as a mud terrain tyre. I personally don't view them as a mud terrain tyre, more an aggressive all-terrain or hybrid tyre. This is, of course, just my opinion.
The MT51s are definitely a chunky-looking tyre, but not as aggressive as Kumho's MT71 mud terrain tyres, which would be too much tyre for my needs. The MT51 hits a sweet spot for what I do in my local Blue Mountains terrain, and further afield. Chunky tread pattern, chunky sidewall, aggressive appearance and a stronger tyre – without sacrificing braking or steering performance on-road too much. That's why I chose them.
Are they noisy?
Coming from highway terrain tyres, I can definitely hear the Kumho MT51s. But in terms of being annoyingly noisy, absolutely not. Sure it is early days, and I'd be lying to myself if I didn't say they will get noisier as they wear, like every tyre, but I'm really impressed so far. They are significantly quieter than the wind noise produced by my roof rack, to put things into perspective.
I've only done 1500km on them so far, and I absolutely hate tyre reviews where the person slaps them on and says they are great without actually using the product. I'll be sure to rotate the tyres regularly to give them the best chance at life. I'll also be measuring tyre wear and reporting back once I hit 10,000km on them to provide some real data. Then we drive on them until they need replacing. That's the only way to test a tyre. This is purely an initial impressions piece.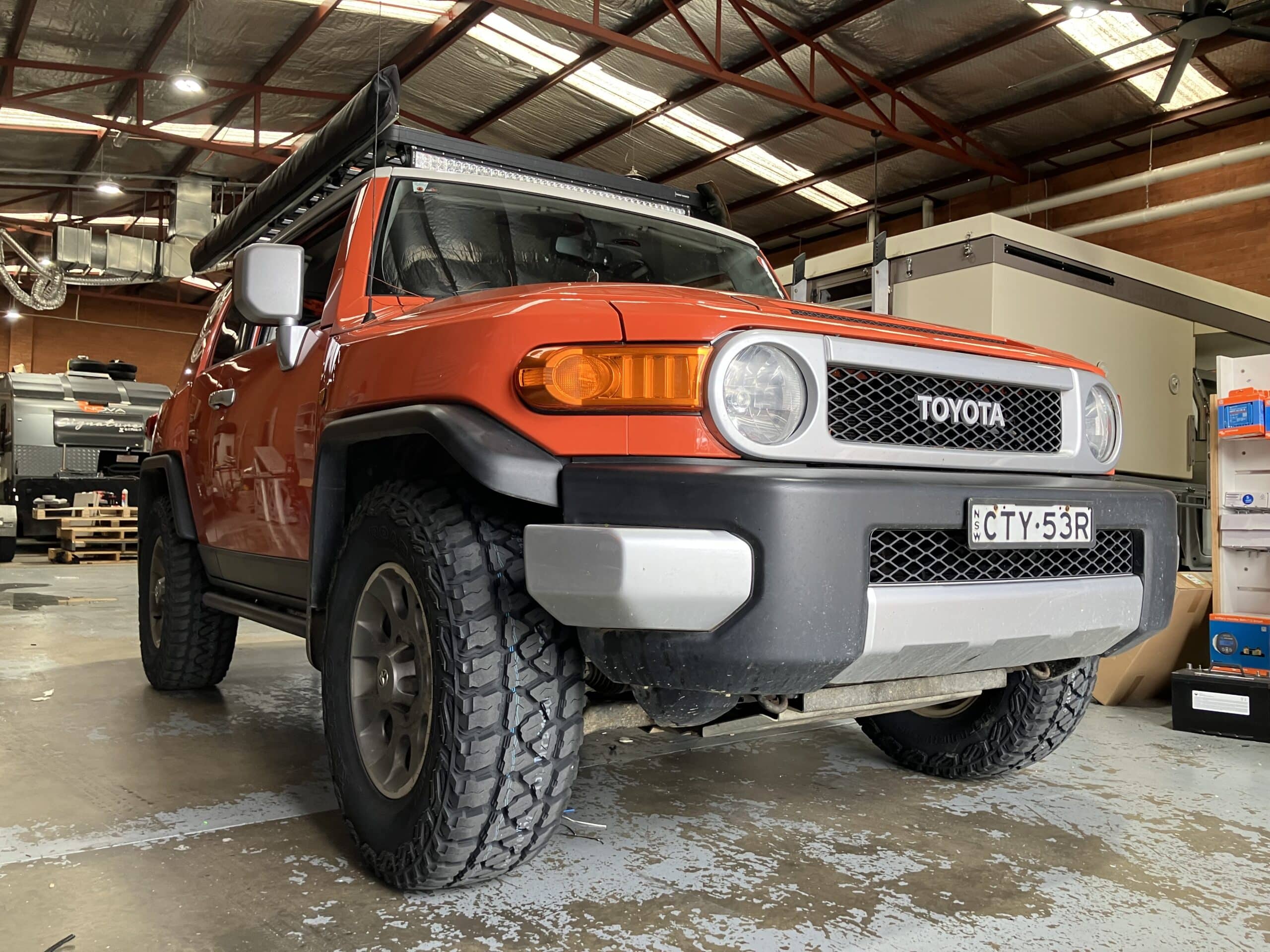 Do they grip on-road?
I've had zero concerns so far when it comes to grip on-road. Now that they have had a few heat cycles and a little bit of wear on them, things are even better. From my experience, all new tyres are a touch slippery when new, due to chemicals used in the manufacturing process, and generally require a few heat cycles to break in. Something to be aware of when having any new set of rubber fitted.
As my FJ Cruiser is rear-wheel drive, I've been able to really get a feel for the tyres on-road. Again, zero issues to report. For such an aggressive tyre (again, sold as a mud-terrain tyre), I'm impressed with the level of grip and composure on-road. Which is important to me. I've driven on slippery mud terrain tyres before, and I'm not prepared to take that risk ever again. Basically, if I wasn't happy in the first 10 mins, the tyres wouldn't stay on my vehicle. I'm happy.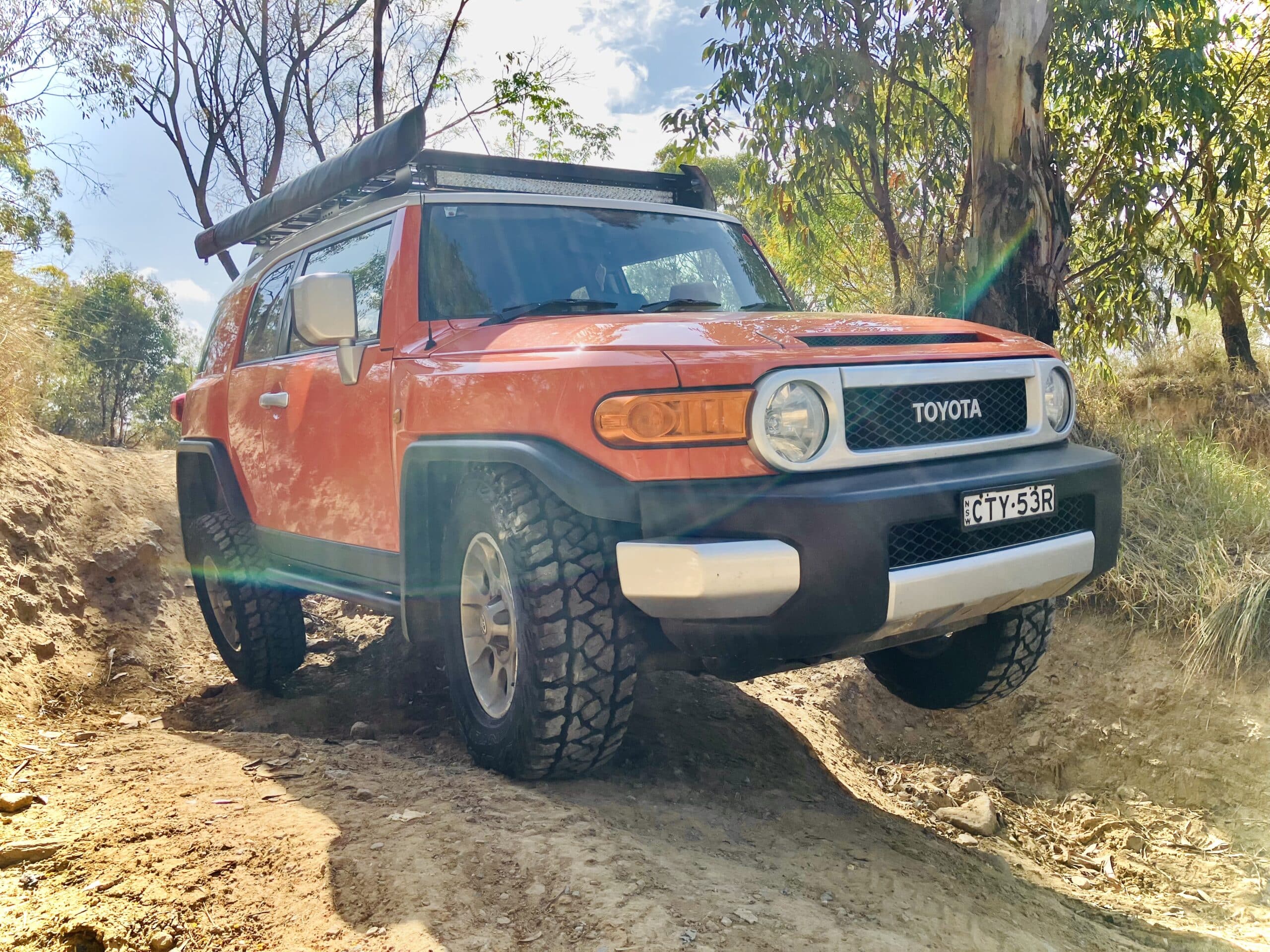 Do they grip off-road?
Yep. Really well, too! They have absolutely transformed the off-road ability of my FJ Cruiser. With a rear locker and active traction control, the FJ is super capable already. Now with chunky tyres, it just bites the terrain and shoots the FJ up any obstacle I've driven so far.
Now I'm running out of ground clearance before traction, which is another reason to upgrade the suspension with a bit of lift. I'm lucky to live minutes from tough four-wheel drive tracks, so have already racked up plenty of kilometres on dirt, mud and rocks. Sand will be the next test for the MT51s.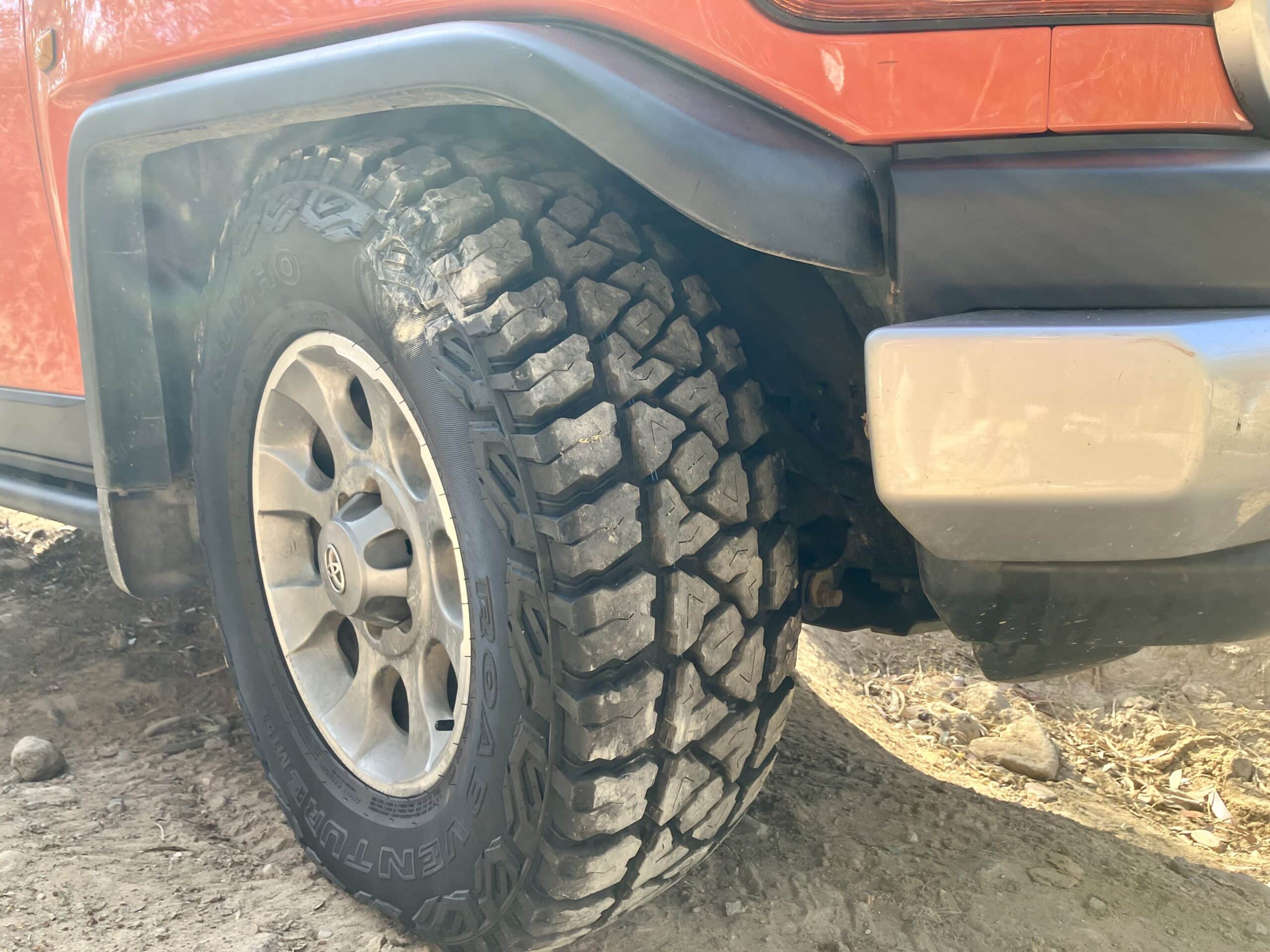 Initial impressions 
The Kumho MT51 looks the part, they are strong, they have been quiet on the road so far, and have absolutely transformed the off-road ability of my FJ Cruiser for the better. I'm really looking forward to putting them through their paces and reporting back along the way.
More information
To take a look at the Kumho MT51 or other 4×4 tyres in the Kumho range, visit their website here: https://www.kumho.com.au/tyres/4×4/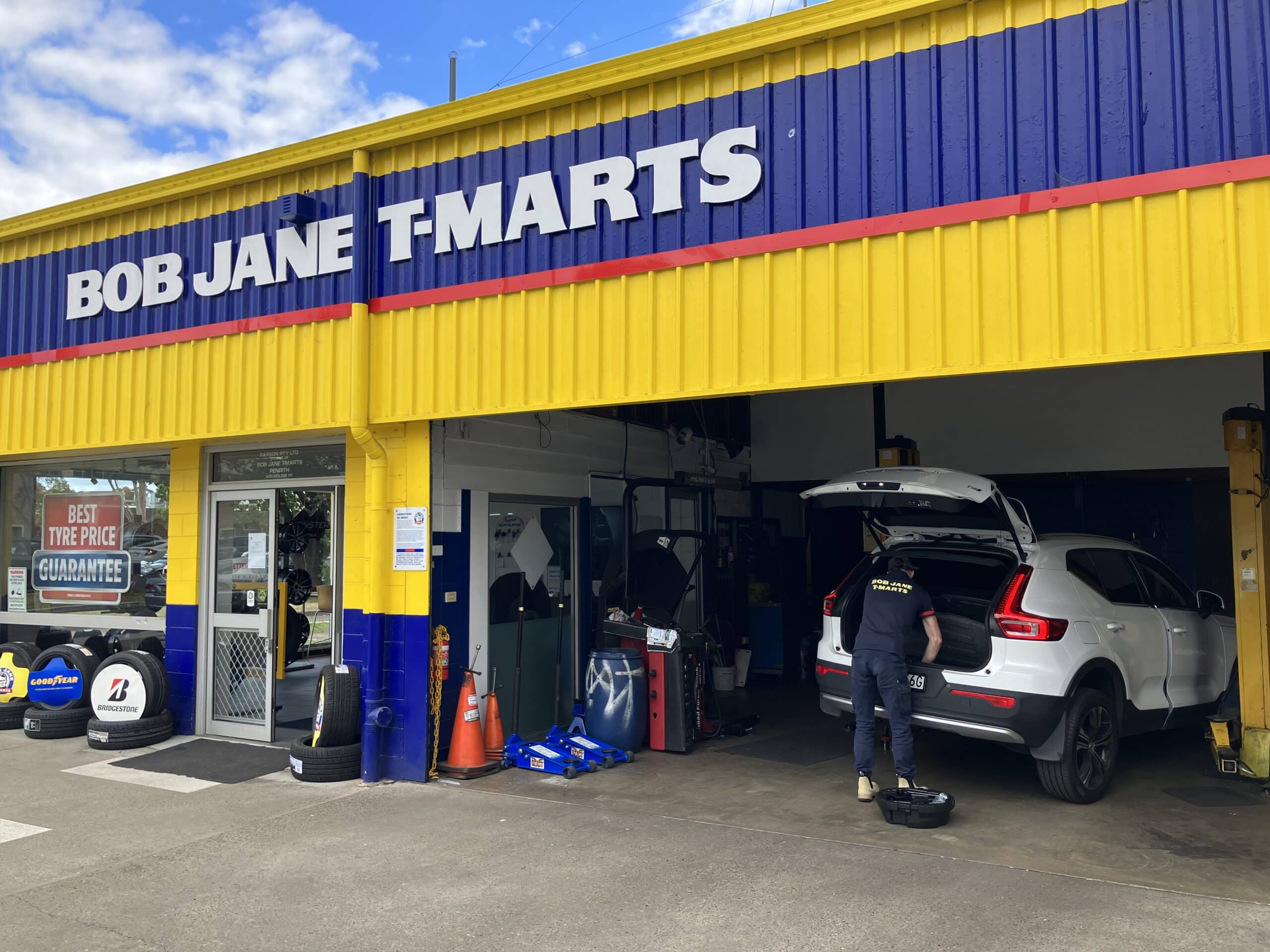 I must also say thanks to George and the team at Bob Jane in Penrith, for not only fitting me in quickly but also for the genuinely warm service. I was made to feel like family, which is a level of service I find super rare these days. Bob Jane Penrith did an amazing job fitting the tyres, I'll be back. 
Bob Jane Penrith
Phone: (02) 4731 1200
Website: https://www.bobjane.com.au/shop/penrith/nsw/penrith/374