ARB has developed a new pressure control system so you can easily and quickly air up and down from your phone.
With ARB's new Pressure Control Module you can now air up and down from your phone. The system consists a Bluetooth module that allows hands-free operation of an air compressor during the inflation or deflation process. To air up or down, simply plug the hose into the compressor and the tyre, and operate the compressor via your phone using ARB's Compressor Connect app.
This technology has been previously available to users of ARB's innovative LINX interface, but ARB engineers have now developed it as a standalone system, so anyone with a smartphone can access the technology.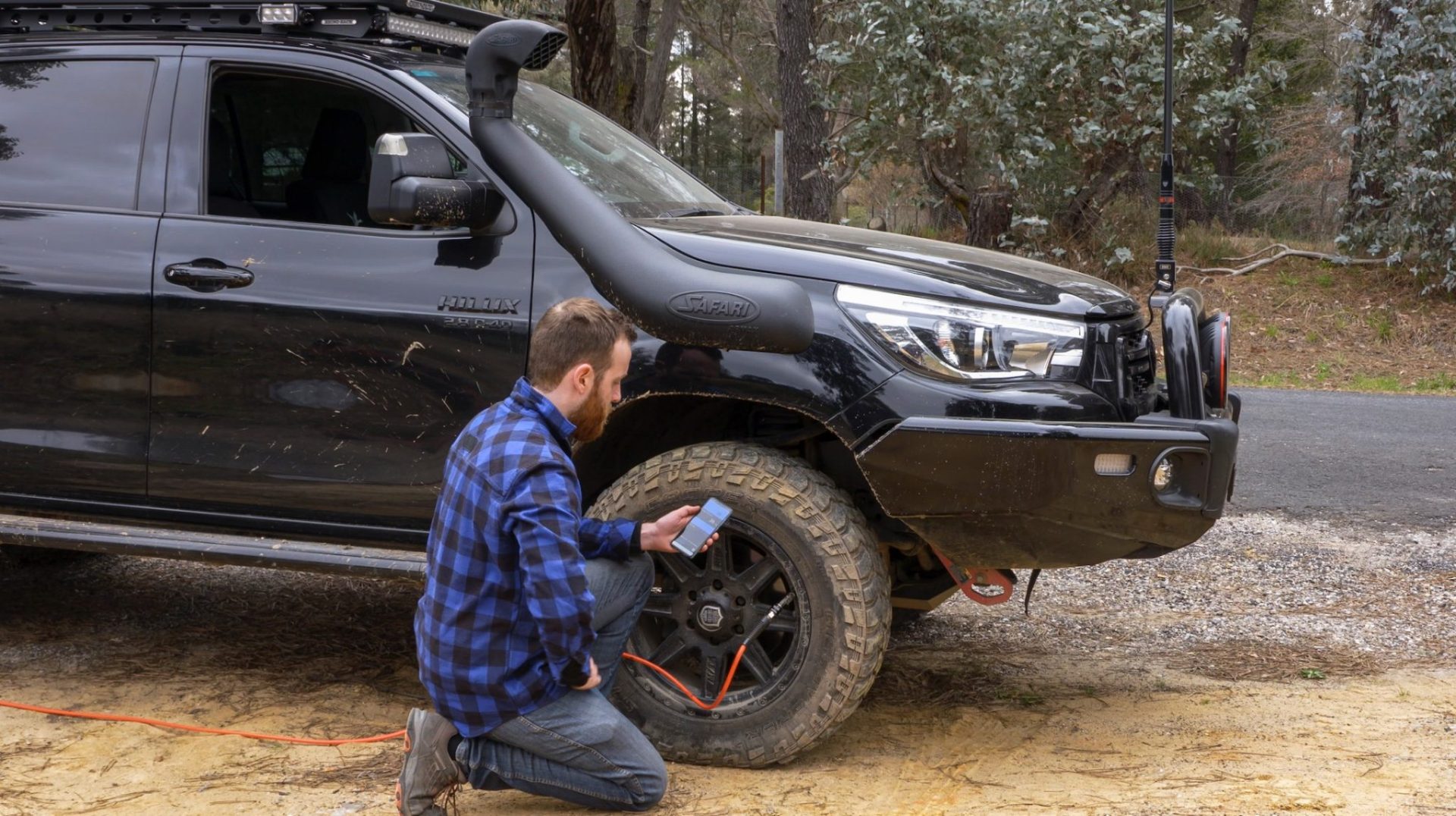 The app allow users to set a target pressure as well as save up to four custom preset pressures for common uses, such as when driving on sand, gravel, rocks or the blacktop. The Bluetooth module allows for air to be pumped into the tyre, or let out of the tyre, until it reaches the desired pressure setting. The app then advises the user through their phone, via a vibration and/or an audio alert, that the correct pressure has been achieved. The Pressure Control Module obviously does away with the need for a tyre pressure gauge.
The Compressor Connect app is available for iOS or Android devices.
RRP: $300 (Australian East Coast metro)
Website: ARB