Great Wall Motors to launch P Series Ranger and HiLux rival in Australia later this year.
Despite the massive impact of the COVID-19 coronavirus on the world's automotive industry, Great Wall Motors (GWM) has managed to ramp-up production in China and sales for the brand are up a claimed 499% in March 2020 compared to the previous month, with 60,048 vehicles sold.
Notably, sales of the all-new P-Series pick-up, called Pao in China (which translates as Cannon) were up 431% in March, with 5503 units sold. This is the vehicle that GWM hopes will make it one of the top-three pick-up manufacturers in the world, and in Australia it will be pitched as a serious competitor for the likes of the Toyota HiLux and Ford Ranger.
Launched in China late last year, the new ute is slated for an Australian launch towards the end of this year. It's based on GWM's P71 separate-chassis platform (shared with the Haval H9 4×4 wagon) and will feature a strut-type independent front suspension and a live-axle rear-end. While the P-Series comes with coil-springs in China, it's likely at least some Aussie-spec variants will have leaf springs, and it's been reported that the Australian arm of GWM has requested a minimum a one-tonne payload and at least a 3000kg towing capacity.
The P-Series ute is powered by a 2.0-litre turbo-petrol engine (140kW/360Nm) in China but Unsealed 4X4 has been told that Australian-market variants will get a four-cylinder turbo-diesel engine. While the turbo-diesel engine's capacity and power and torque figures have not been announced at this stage, more details will be revealed soon.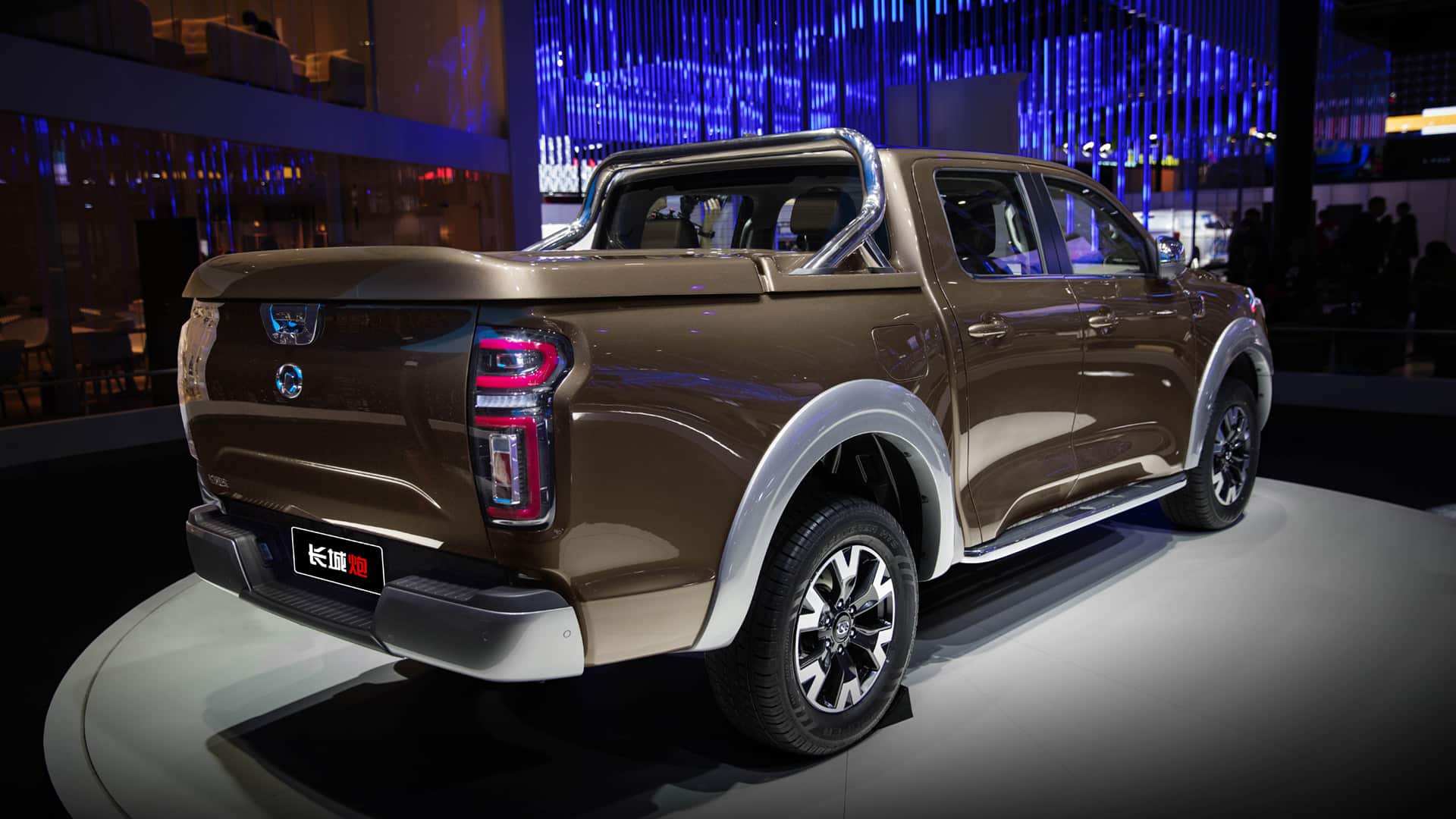 Like the petrol-engine variant, the oiler will be mated to an eight-speed ZF automatic transmission and the P Series will have a full-time 4×4 system with a lockable centre diff and a two-speed transfer case. The auto will have four driving modes: Auto, Economy, Sport and 4 Low, and there will be a rear diff lock option to maximise off-road capability. It will also feature an electric/auto park brake.
The P Series Double Cab is about the same size as a Ford Ranger, measuring 5410mm (L), 1934mm (W) and 1886mm (H); for reference, a Ranger XLT Double Cab measures 5446mm (L), 1867mm (W) and 1821mm (H). The P Series tub is a claimed 1520mm x 1520mm compared to Ranger's 1549mm x 1560mm. At 3230mm, the P Series wheelbase is only 10mm longer than Ranger.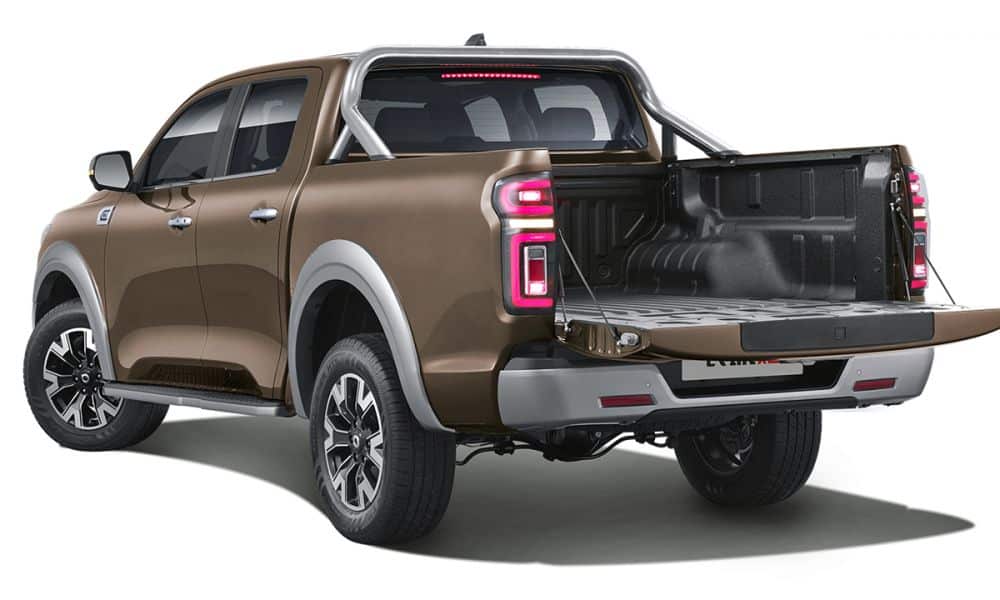 GWM Australia's PR Manager Edward Mason-Jeffries would not confirm if the Cannon nameplate would be applied to the P Series ute when it's finally revealed here later this year, but suggested an announcement would not be too far away.
What is clear is that the top-spec versions of the P Series will be seriously well equipped, with standard safety inclusions such as 360-degree cameras, Autonomous Emergency Braking, Lane Keep Assist and Adaptive Cruise Control. It may even offer some level of aided driving, environment awareness, programmed decision-making and other advanced driving functions.
For those who love advanced technology, top-spec variants of the P Series ute feature a large centre touchscreen and what's known as V2X technology, allowing for functions such as intelligent voice control and intelligent dynamic information services. The interior design looks to be pretty special, with quality trim and fittings, rear air conditioning vents, various power outlets and a number of storage pockets and bins.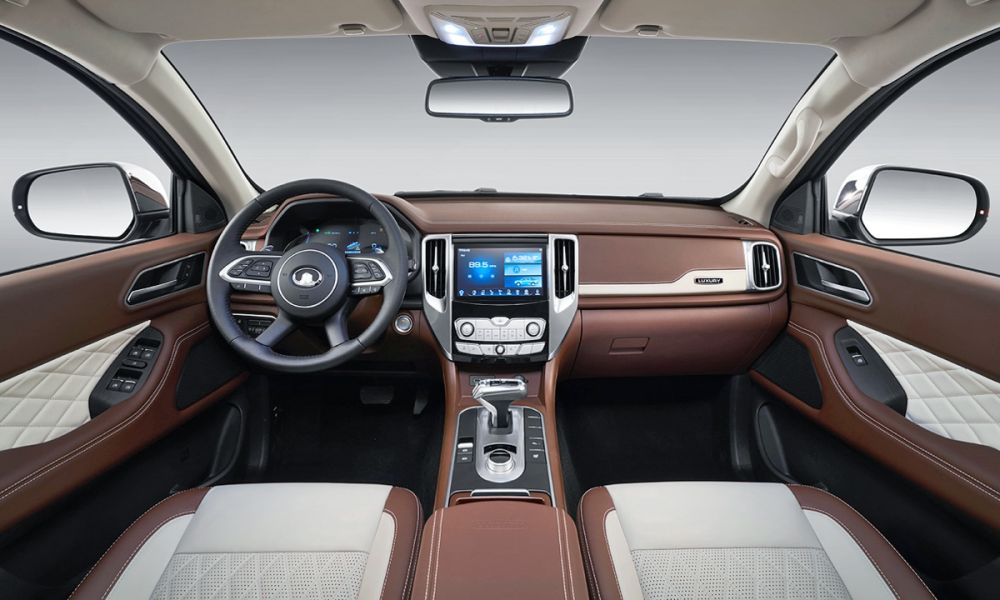 It's likely that right-hand drive production of the P-Series, including those destined to be sold in Australia, will eventually take place in GWM's new Rayong, Thailand plant. This facility used to produce the Holden Colorado, and GWM bought it from General Motors after the US-based manufacturer decided to get out of right-hand drive vehicle production.
If you can put up with the music, you can check out some footage of the P Series in action here or if you'd like to see a Chinese celebrity by the name of Black Cat running alongside a P Series, hit this link, but be warned, there's a fair bit of patriotic flag waving at the end of the clip, which has obviously been filmed for the Chinese market.
There are currently 45 Great Wall dealers in Australia and while it might take a few years for GWM to get up to speed with the likes of Toyota and Ford, there's no doubt the P Series ute is the Chinese manufacturer's most serious contender to date. The fact the P Series will likely undercut HiLux and Ranger on price by a fair whack won't hurt its chance of success either.