The bar has been lifted …
A few months ago, we got our hands on some pre-release sets of the new Cooper Tires AT3 LTs while travelling around Australia for the upcoming TV Series of Pat Callinan's 4×4 Adventures. During that time we travelled over every single type of surface you could ever travel and, in short, have put them through hell; deliberately at times, but mostly we have pushed them hard to see what will happen. We have left no question marks other than the longevity of the tread.
Now, just to clarify here, these are a new release; the previous version was dubbed the A/T 3, while this new iteration is dubbed the AT3 – easily confused.
If you do your research on the new tyre you will find the following: a 80,000km mileage warranty, Durable-Tread Technology (which features silica-based shred resistant construction), Adaptive-Traction Technology, along with tread enhancements for snow, water dispersion, stone ejection and wet/dry all-terrain traction.
While we cannot yet tell you if the tyre will live up to its mileage claim, we can give you our impressions from the work we have done so far – over 15,000km and still going. We have travelled through Queensland, NSW and Victoria tackling mud, sandstone rock, sharp rock, loose dirt, wet/dry tarmac and even metre-deep snow. We have also travelled the sandy beaches and dunes of the Eyre Peninsula and the harsh rocky terrain of the Flinders Ranges. So, what do we reckon? Let's have a closer look…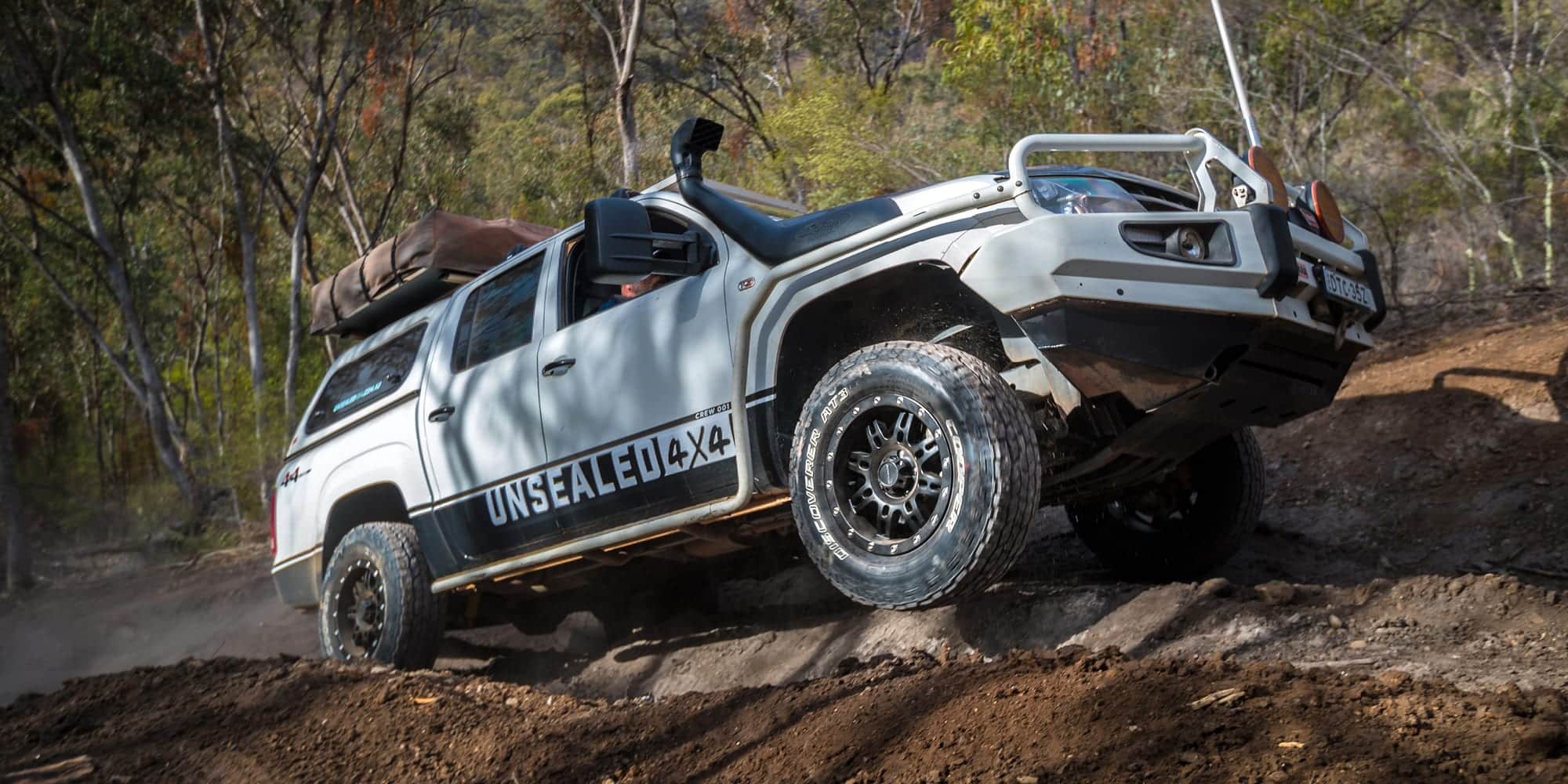 Road
Grip on the tarmac in both dry and wet conditions is good – as expected. Braking, acceleration and lateral grip provide plenty of confidence. Road noise is minimal.
Mud
The tyre seems to shed mud quite easily, which is a good thing. We were already appropriately aired down (to 16psi) before we encountered some pretty serious mud holes along the Monkey Gum Track. At one point a misjudgement of approach speed, cautiously entering a large morass, meant the 4X4 nearly became stationary but throttle application saw the tyres dig the car out successfully. If you want to play in serious mud often, then a mud-terrain would be better suited to you for sure, but the AT3 did a good job regardless.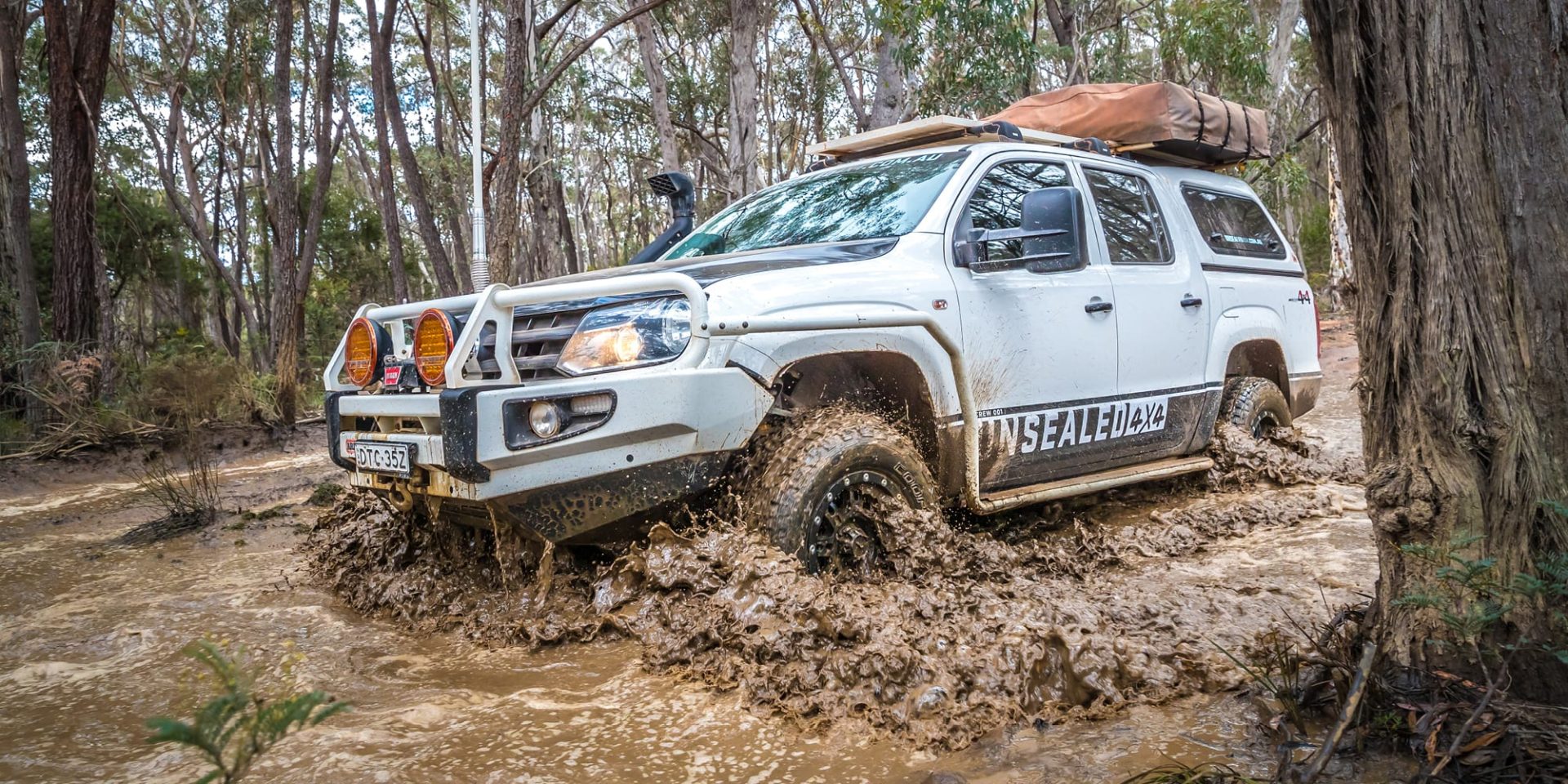 Rock
We have driven a great variety of rocky terrain. In all cases we aired down appropriately. On several trips we encountered particularly tricky and technical terrain. At one point, we aired down to 12psi. The tyres bagged out well and provided excellent traction on rock. Despite some serious punishment from one of our cameraman in the camera vehicle, who misjudged several obstacles, the tyres remained firmly planted on the beads. Overall, rock driving is handled well by the tyres, provided you air down to suit the conditions.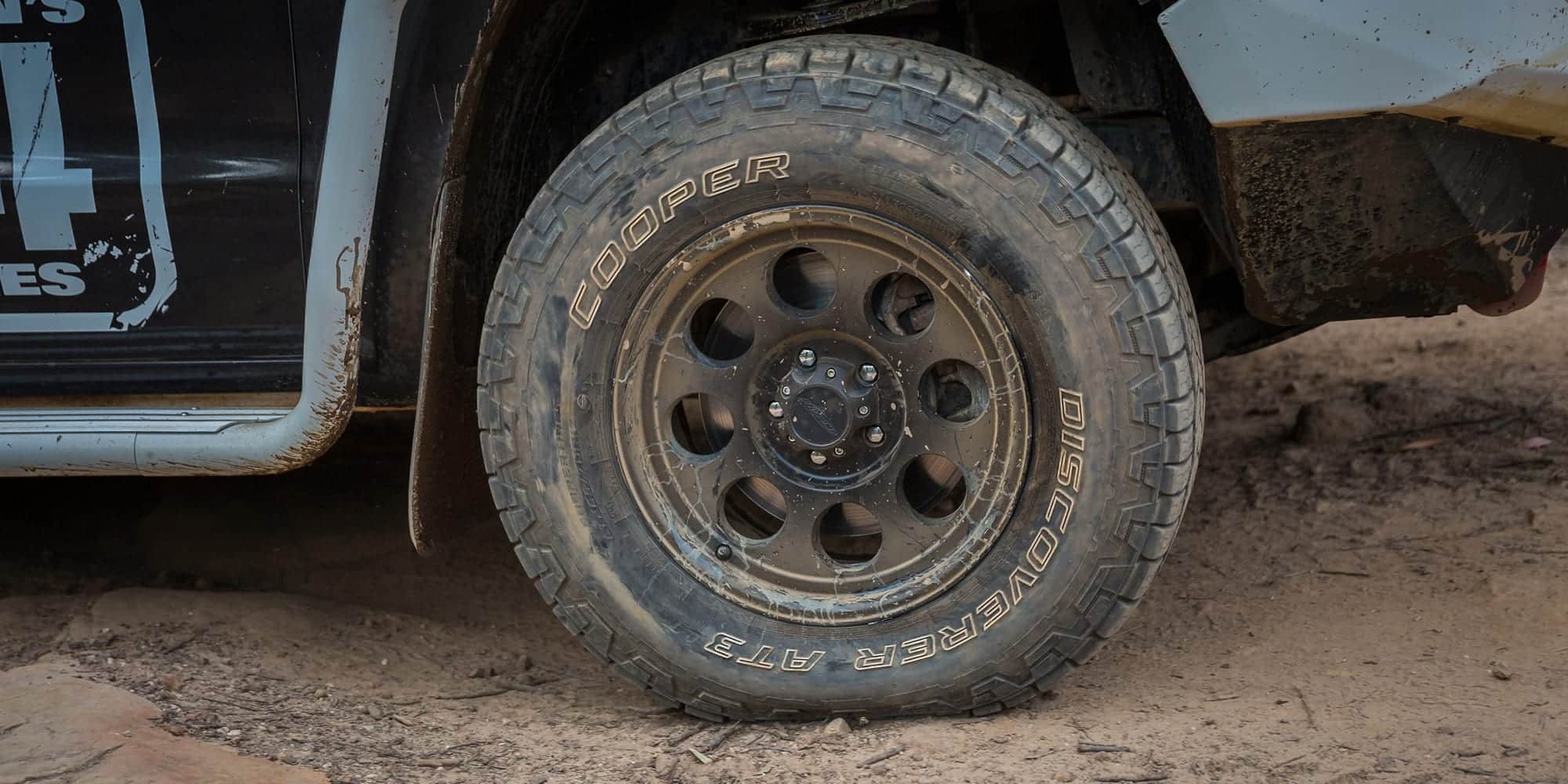 Dirt Roads
This is one area that surprised us. Having driven other brands in the past, we were not expecting the amount of grip under braking and cornering that these tyres offered. These tyres are well at home on the gravel.
Snow
While we do not drive enough snow over a year to call ourselves experts, what we can say is this. We drove some very icy tracks, some very slushy ones and fresh powder-covered tracks. We used 12psi as our starting point when we hit the deep stuff, and in one vehicle ran at 9psi toward the summit of a tall climb. We were able to travel nearly everywhere we wanted to go – except near the summit, where the powder was too thick and the cars bellied out completely. We fitted diamond-pattern chains for one leg, and ran without for another. At the point where, once again, we could not proceed, we stopped to fit chains. Interestingly, we did not gain a single metre more uphill with chains fitted …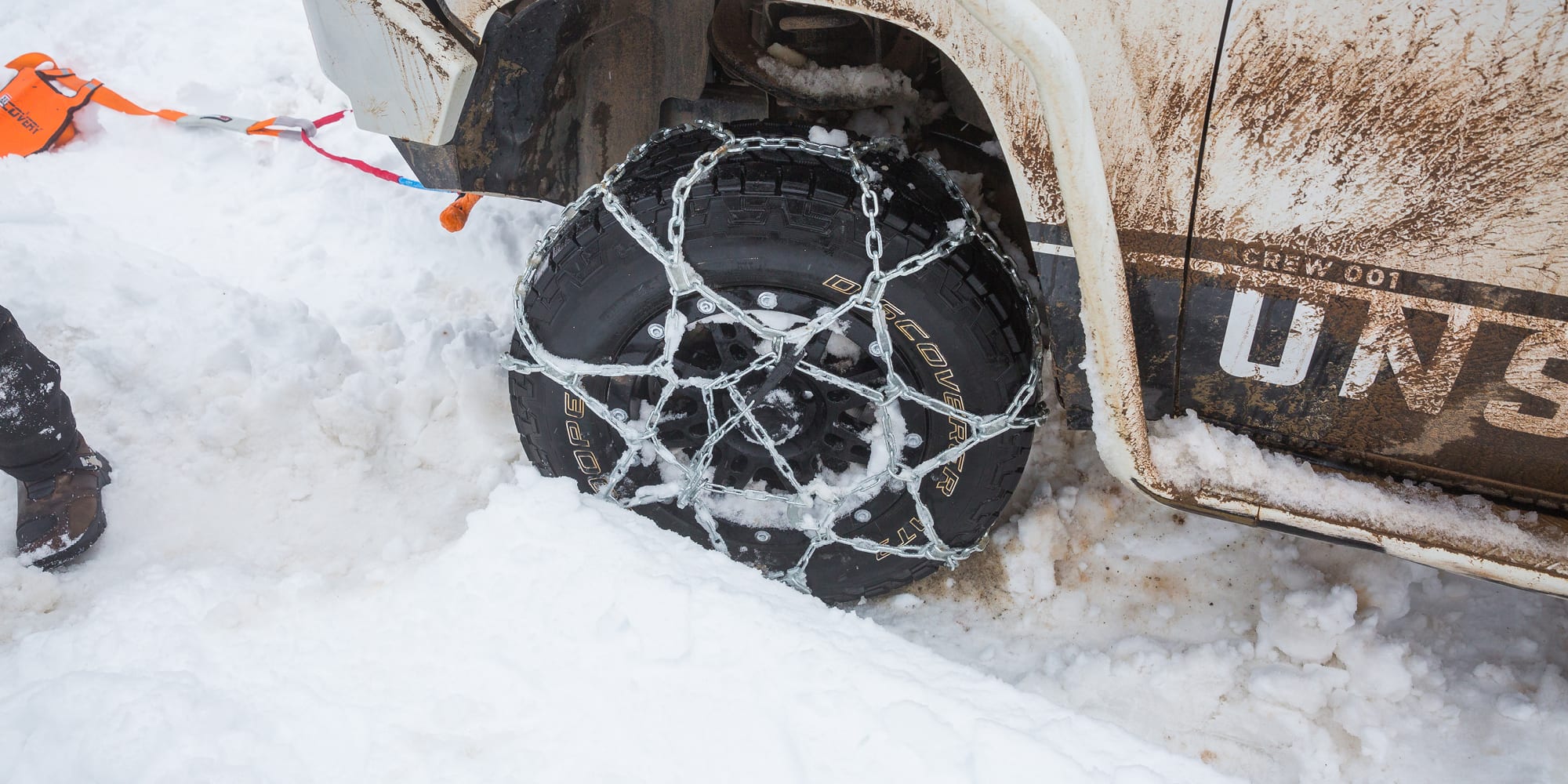 Sand
No surprises here – the AT3s offer plenty of grip in the sand, which is normal for an all-terrain pattern. What is nice, is that after plenty of very low-pressure driving, we still could not roll one off the bead despite some heavy punishment. We have given the sidewalls hell – we have literally grazed them past rocks at 12psi, we have driven about a thousand kays at less than 16psi and we simply cannot wreck a tyre. Sand driving is a strength of this tyre.
Initial Wear
We have done only about 15,000km, so it is way too early to judge wear. But those kays have been bloody hard ones. We have literally driven every type of terrain you could encounter, and driven terrain that many of you would not even consider driving – just to test them out.
What we can say, is that this is a fantastic tyre that offers really solid grip over many surfaces and it holds up well when really pushed at very low pressures. It is perhaps the best all-terrain tyre we have run. Wear seems as expected from a modern 4X4 tyre incorporating the latest silicone technology. There is very minimal chipping on the tread although there are signs of wear on the sidewalls, which have been rubbed hard at low pressure against rocks. We have not suffered any punctures nor bead separations, despite being pressed, and at times very hard – beyond what we think you guys will drive.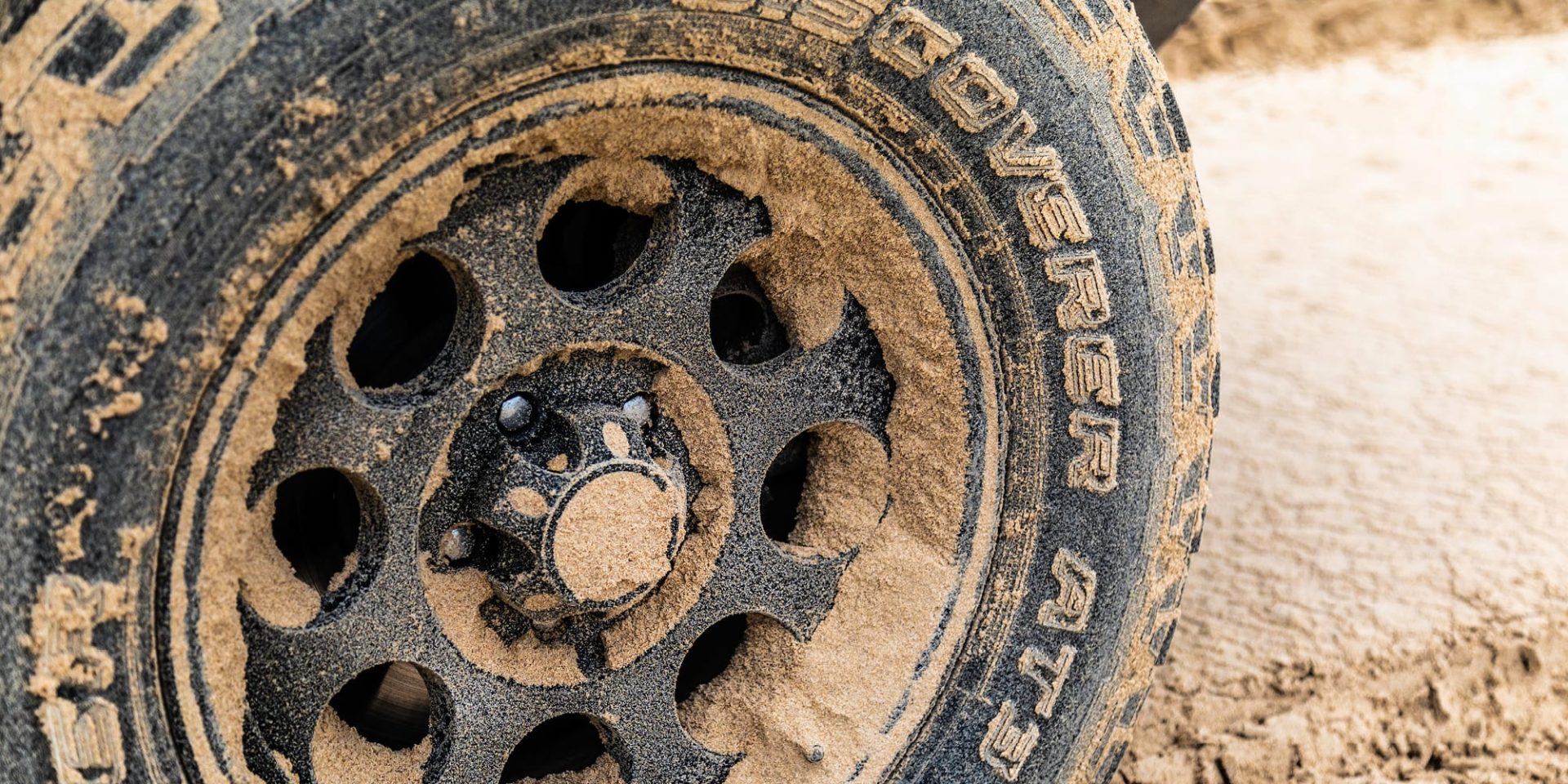 Overall
Cooper Tires has done a good job with the latest iteration of its all-terrain, the AT3. While it is too early to determine life wear, there are no indicators that would cast doubt over the manufacturer's impressive mileage guarantee. We have driven some serious terrain and plenty of easy stuff in-between and have, at times, seen the tyres pleasantly exceed our expectations. Construction seems on-point and in-line with what you would expect today from one of the biggest manufacturers.
The AT3 so far, seems like a very solid 4X4 tyre, which we have been very happily surprised at this filming season.
Yes, we are currently sponsored by Cooper Tires for the TV show, which is exactly how we got pre-launch sets of these tyres. No, this is not a sponsored advertorial piece, it is an honest review of tyres written by some of the most travelled tourers (and one off-road trainer) in this country who have driven on many different tyres in the past.