Loaded with carbon-fibre goodies this custom GU Patrol is certainly an eye-catcher, and it could even have some devout Toyota fans leaning for the other camp.
Words and images by Chris Blakemore
The attention to detail on this trick-looking custom GU Patrol from the Unsealed 4X4 vault is impressive, right down to the XCAPE plates that'll have you wanting to point this beast away from town and towards the red dust. Is it the perfect XCAPE machine? For its owner Enrico Lasiello, it is.
The attention on this custom GU Patrol is merely a symptom of creating what is, for Enrico, the perfect machine for everyday use or weekend getaways to major desert adventures. Enrico has stabled a few 4X4s over the years, but he wasn't satisfied until he took delivery of this 2008-built Y61. In his own words, "It's big, and I like a big 4X4. It feels nice on the road and off-road; solid and stable."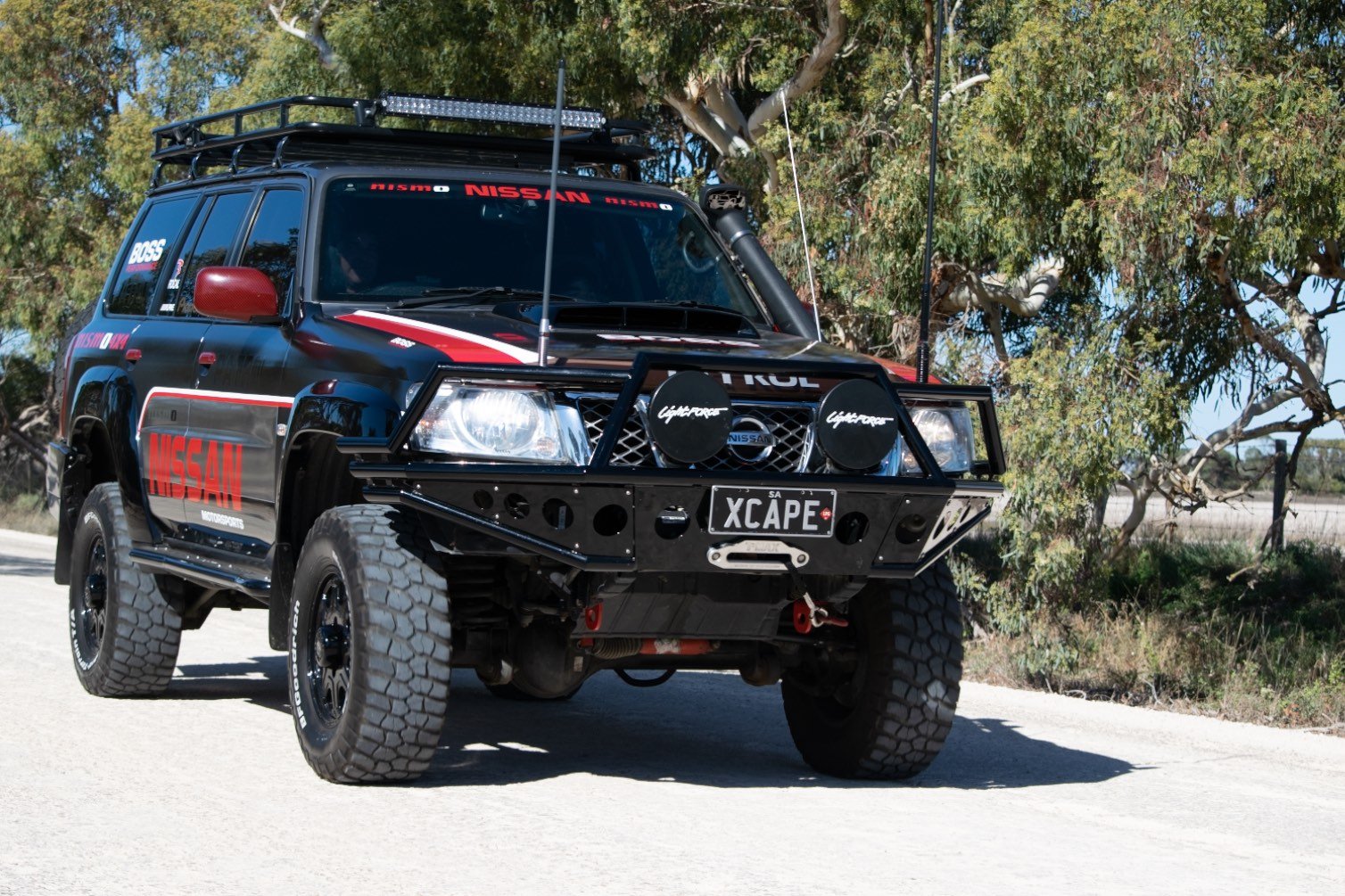 One of the most eye-catching items to adorn Enrico's truck is the custom bull bar up front. This stand-out addition introduces the passer-by to the individualism of this vehicle with a firm slap to the cheek. Designed and built to ADR and airbag compatibility requirements, with a build price normally associated with larger project combinations, the angular and aggressive look is exactly what the owner sought. The bar is also home to a fan-cooled Warn 12,000lb Endurance electric winch running Dynamica rope.
Pulling your eyes away from the front-end takes your view across the expansive carbon-fibre wrap that encapsulates the entire bodywork. Again a unique design led by Enrico, which has then been fully sealed with a special smooth clear-coating to lock in those good looks. This required considerable dismantling of the vehicle, so it was no quick sticker job. There's a similarly unique film application to all the previously wood-trim features of this Ti grade Patrol, plus external touches like the mirrors and door handles; all meticulously disassembled, coated and reassembled. It certainly creates a more sporty, adventurous appeal.
But this is no show-pony. The XCAPE Patrol is used every day as well as having left BFG tracks across the Simpson Desert, the rocky peaks of the Flinders Ranges, and all the way to the glorious white sandy stretches of Coffin Bay.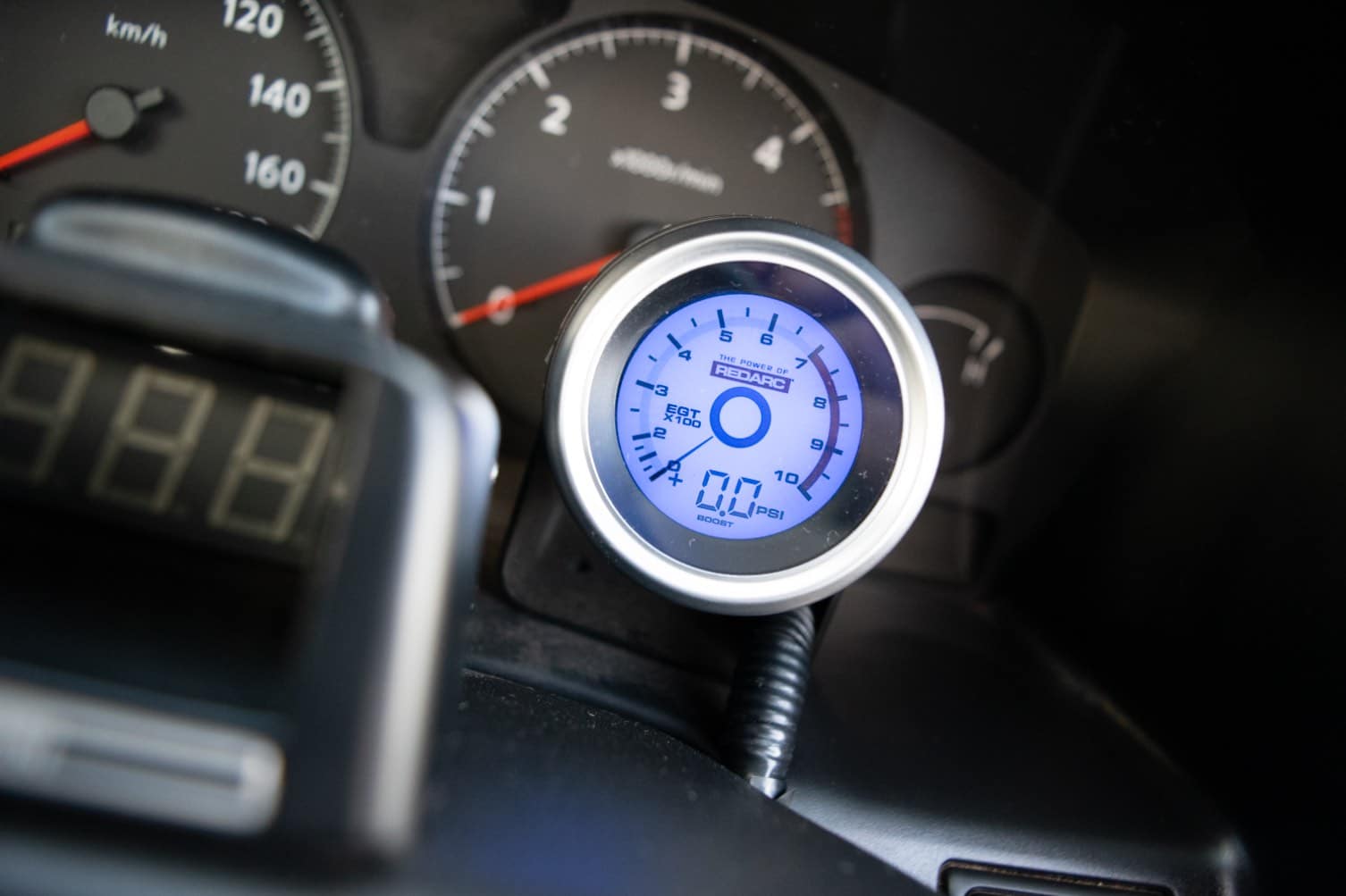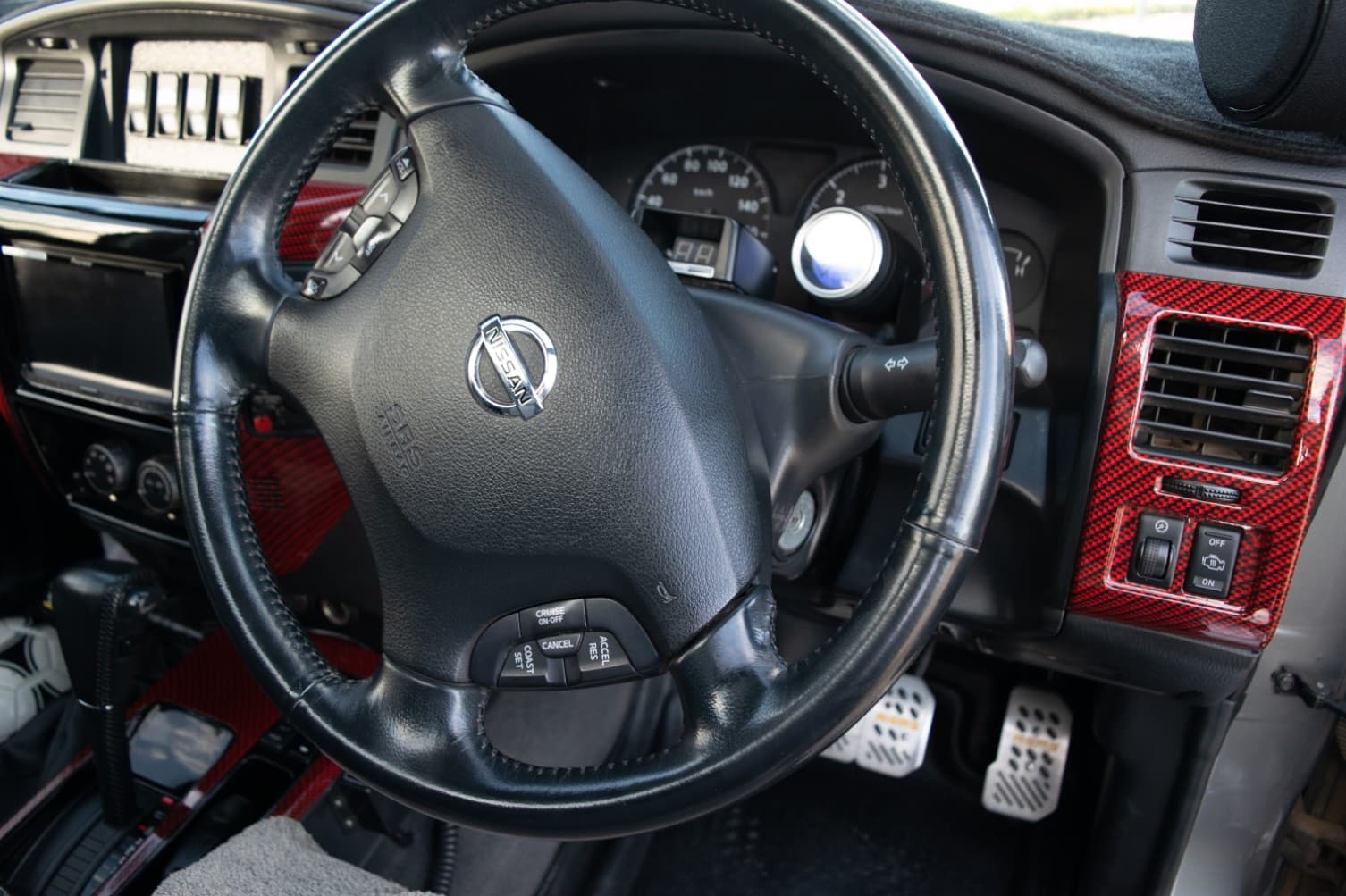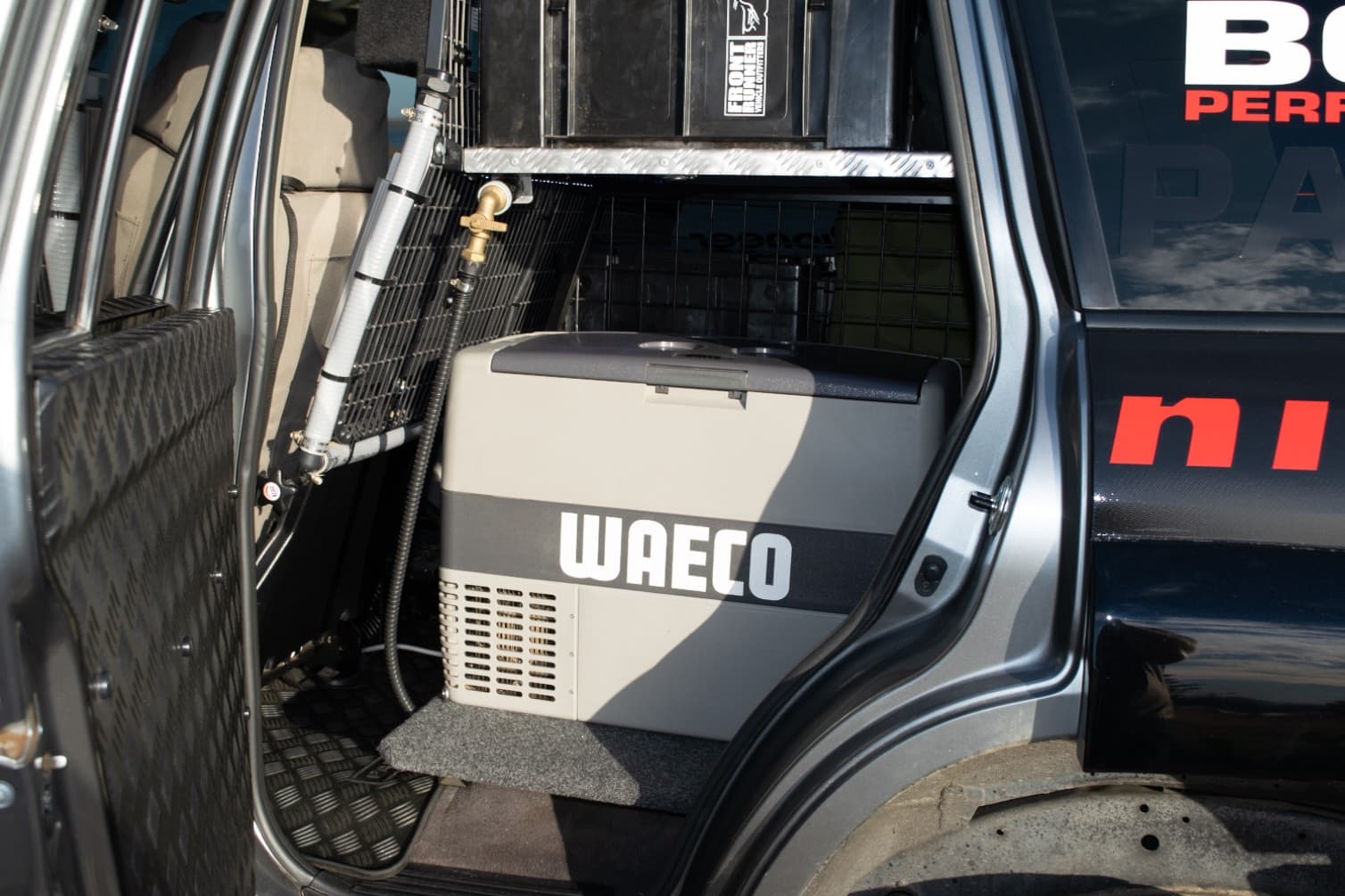 As it's a Ti grade, the XCAPE Patrol has an electric sunroof and sat-nav, and glossy wood dash trims and leather seating. But these were tossed aside to create a completely unique and outstanding tourer for all occasions. The interior has been overhauled in keeping with the creative trim changes, with a functional storage system and drawers filling the cabin area – from the new front suspension-seats back, while tunes are pumped through an Alpine sound system worthy of a Rolling Stones concert.
Up high a custom-built alloy roof rack is home to an array of lighting which could be the envy of some airport taxiways, with independent and reverse signal switching across the back and side LED lights for keeping the campsite bright. All these electrical demands are supported via a triple battery system utilising the best Redarc has to offer, as well as in-built 240V AC systems and inverters when more powerful juice is required.
But building the XCAPE machine hasn't been all plain sailing, with the earlier years spent overcoming engine overheating issues. Under that broad bonnet scoop now resides an Extreme HPD intercooler that almost needs its own postcode. Further underneath is a Taipan 3-inch exhaust to get the turbo singing sooner, which has been further modified to circumvent the 'gas-on-diesel' tank, injecting an accurate measure of LPG to the cooled intake air for extra performance. A Boss tuning module looks after fuel injection performance and along with boost control devices keeping a limit at 18psi, so the engine now goes hard and trouble-free.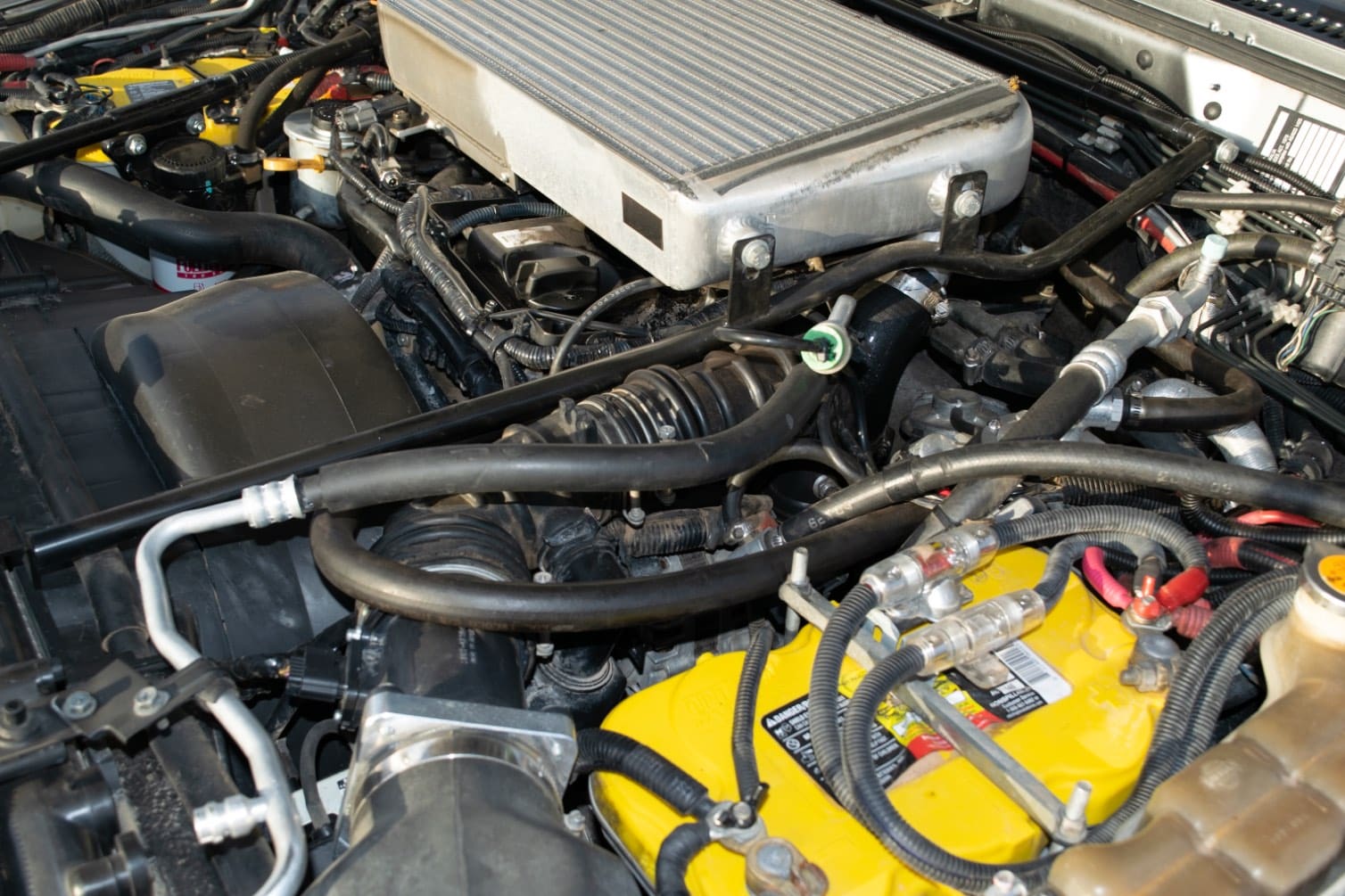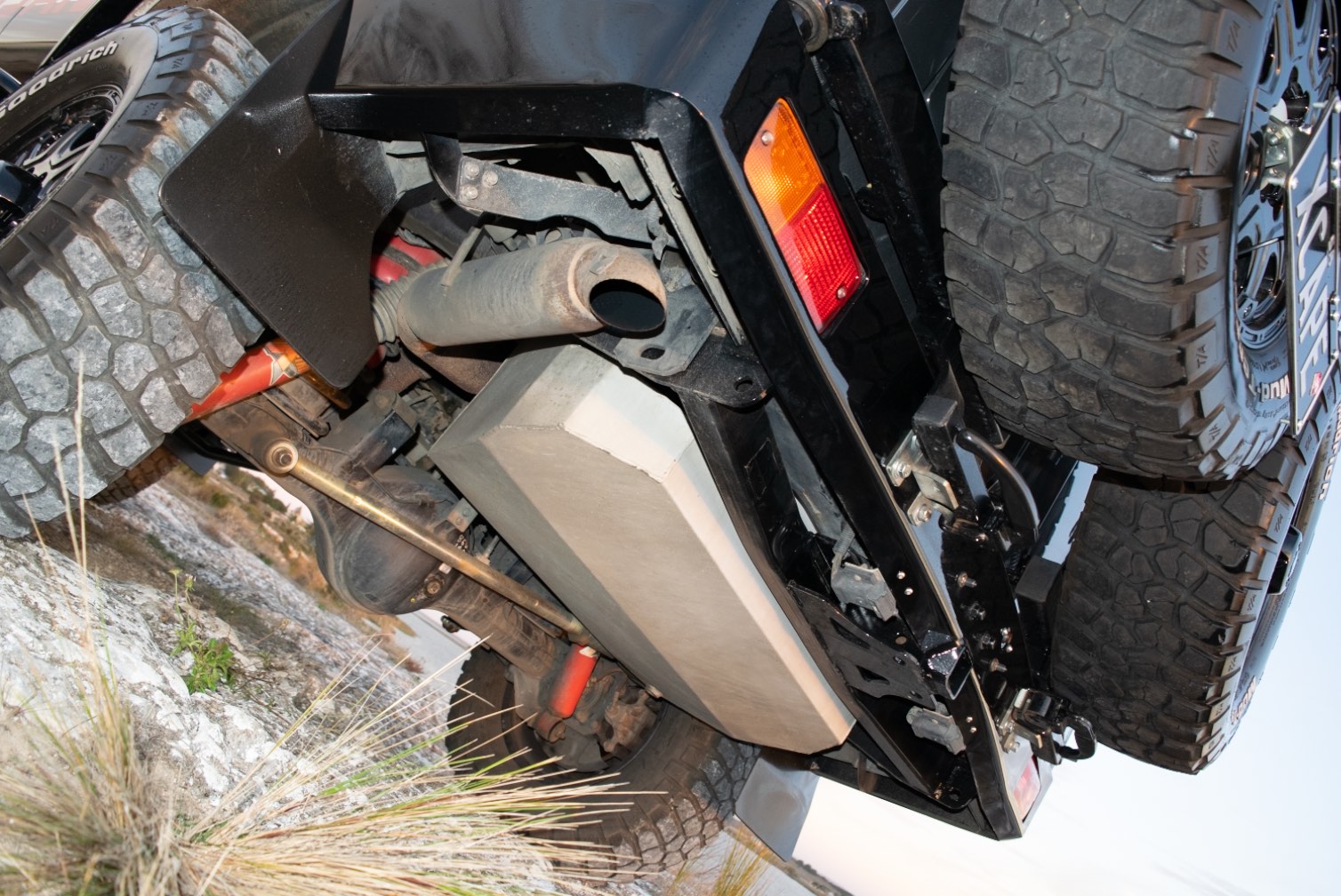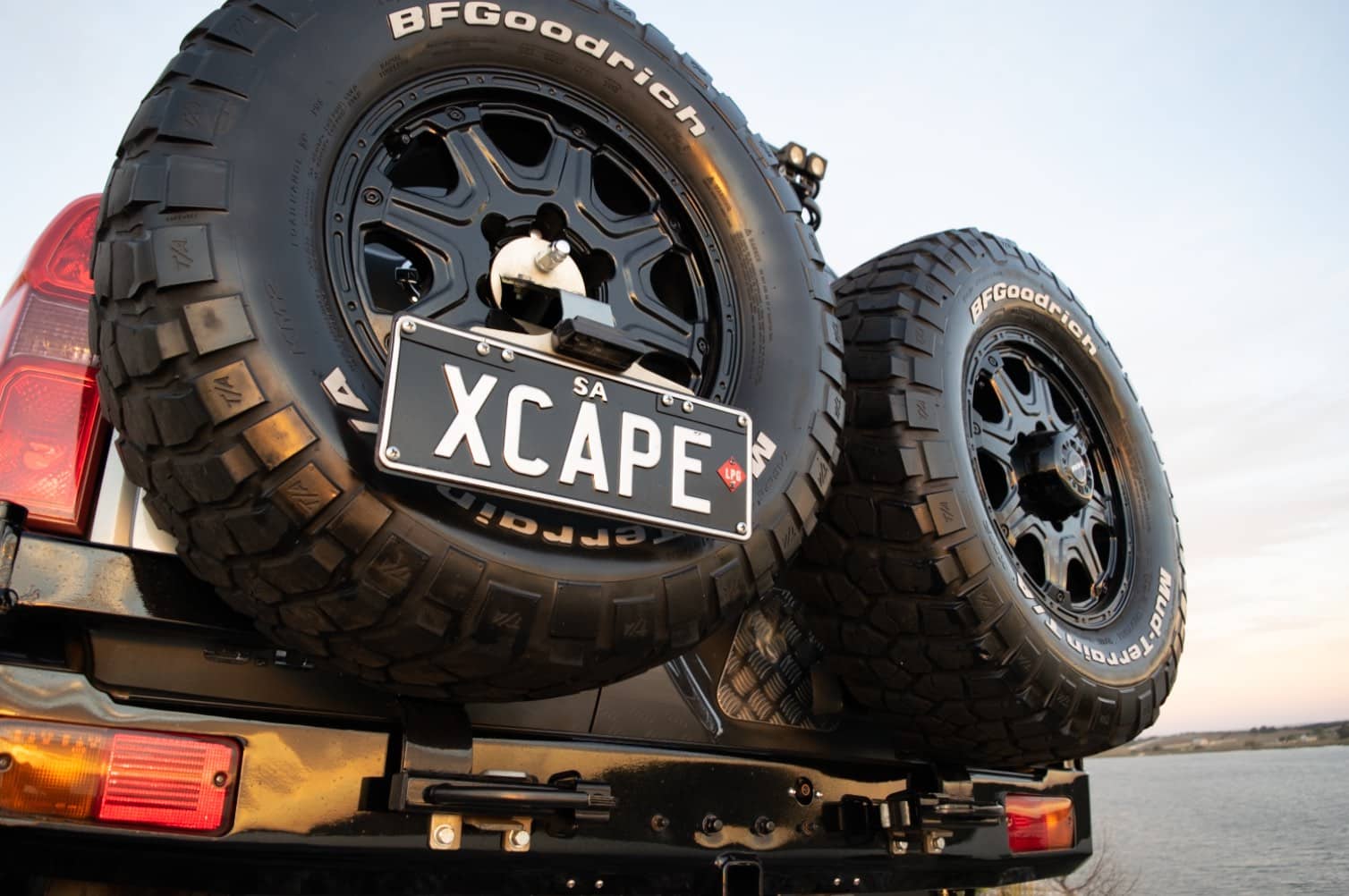 The automatic transmission received a torque converter lockup kit to give some manual control, especially on long downhill descents, and the front and rear differentials also got the full treatment with TJM Prolockers plus new 4.625:1 ratios installed.
For Enrico, the XCAPE Patrol has evolved and changed as much as his touring requirements have.
The original seating capacity was fine when all the family jumped on board and the Kimberley Kamper was hooked up for week-long jaunts to a favourite destination, but as the family grew up the setup changed accordingly. An opportunity to join some mates across the Simpson Desert meant ensuring the underside was in perfect order too.
Suspension includes an engineered 4-inch lift courtesy of EFS Extreme shocks and springs, adjustable and heavy-duty Panhard rods, along with cab-controlled air bag system in the rear coils for when towing heavy loads. It's the complete suspension package that Enrico really enjoys, with excellent handling and control in all situations.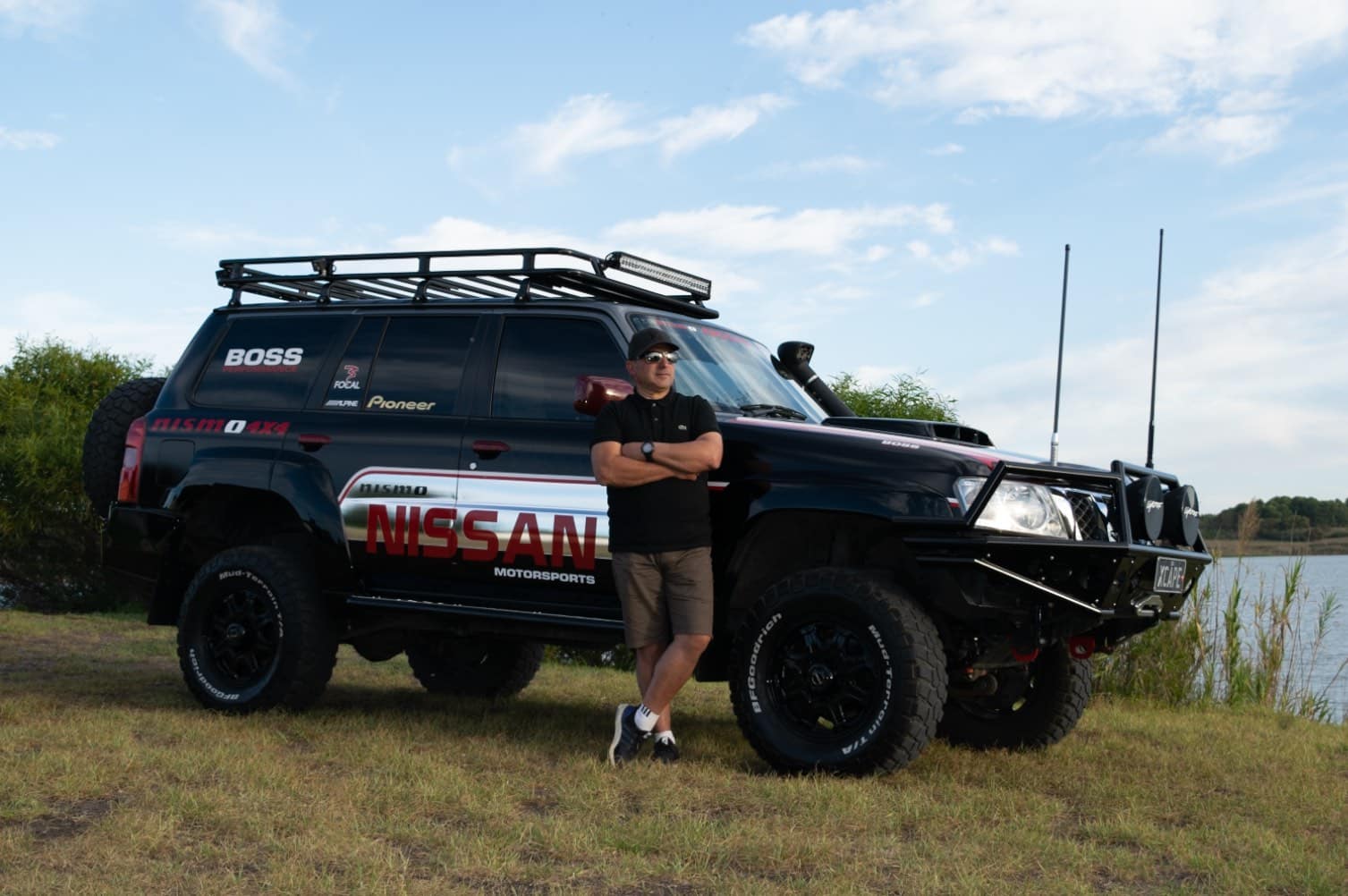 With the demise of the Y61 Patrol , Enrico now more than ever plans to hold onto this pristine example. "The engine is my next project. I've never been truly happy despite all the improvements. The overheating issue in its first couple of years eroded any confidence in the motor and it was only when we started making some changes and improvements that I felt okay to cross the Simpson Desert. But if I had a choice I'd slide in an LS3 V8 petrol engine."
Why go from diesel to petrol? "For the better performance they offer over the diesels; reliability and less issues with fuel contamination affecting the engine. As a daily driver, the Holden V8 will be far better for my use."
So maybe it's not perfect… well not yet, anyway; but you'd be hard-pressed to find a better example of dedication and build of an ultimate all-round tourer to XCAPE to wherever you please.