Lightforce recently released its latest driving light, the HTX2 which is claimed to be better in every way than their predecessor, the HTX – and we got our hands on one of the first sets in the country.
Back in 2016, Lightforce released the HTX. Unsealed 4×4 got the scoop on the light, and I've personally had those lights on my Nissan Patrol for the last three-years. Not that you could tell, they look basically brand new (check out the video).
The HTX is a unique driving light, in that it combines both LED and HID technology in one, making them a true hybrid driving light capable of producing light that will offer distance and spread in one very attractive package. Well, the lighting industry doesn't sit still for long, and just three short years after releasing the original HTX, Lightforce has just released its new and improved HTX2.
The core of the HTX2 is similar to the original HTX, 20 LEDs mounted around the light, with a HID bulb in the middle. These are both independently switched, meaning you can have LED on, HID on or both. The HTX2 is still made in Australia, which is great news, and Lightforce tell us almost every element of the design has been improved upon (since the HTX). From the globes to the LEDs and the housing, the mounts and electronic components.
The HTX2 is claimed to use less power than the HTX, while delivering staggering performance, with a claimed output of 1 Lux at 1650m. This has been achieved with a new Phillips D1S HID bulb (with faster starting time), 170mm reflector and 20 Lumileds domeless Luxeon ZES LEDS with each LED sitting in its own highly tuned reflector.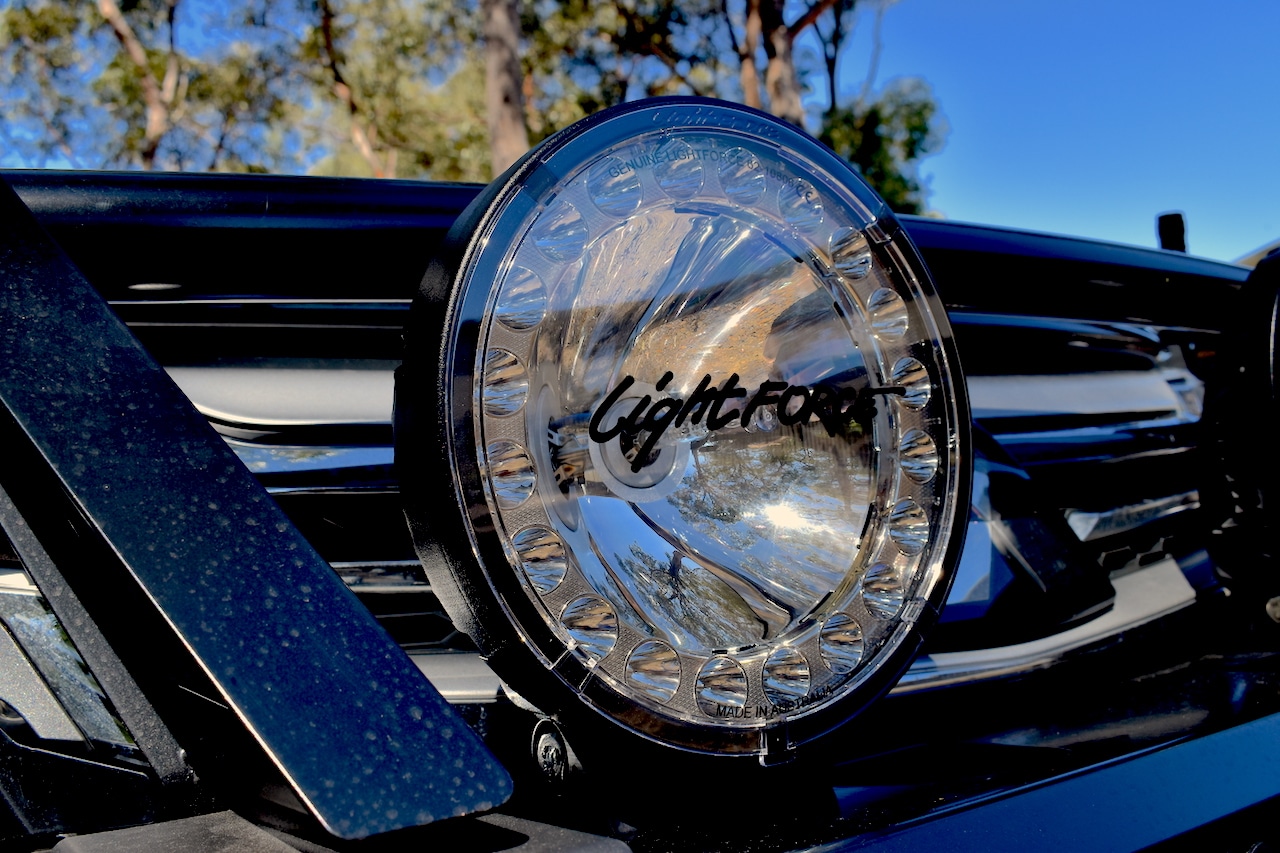 Stay tuned for a full review, as we've just bolted them onto a new Pajero Sport owned by staffer Josh, and he'll report back on their performance. But before that, we've put together an unboxing video to show you what's inside the box, and how much you can expect to pay for a set.