The Patriot Campers X3 is now available for order ahead of its Australian launch in March and is the first hybrid camper trailer the brand has built.
Well-known Aussie off-road camper and 4X4 brand, Patriot Campers, has announced the release of its first-ever hybrid camper trailer, the X3. Available to order now, the X3 will launch around the country from March (and in the USA from May), prices start at $69,990+ORCs (USD$51,990).
We've yet to get our hands on one but the compact hybrid camper trailer is well featured and impressive to look at. It weighs 1120kg dry (tare), sleeps up to three people as standard but can be cost-optioned to sleep up to five people. The X3, according to Patriot Campers, allows live-in practicality, meaning you flip up the lid and the lounge, bedding and 'internal café' which is a cost-option are all inside and ready to go, making set-up and pack-down times quicker.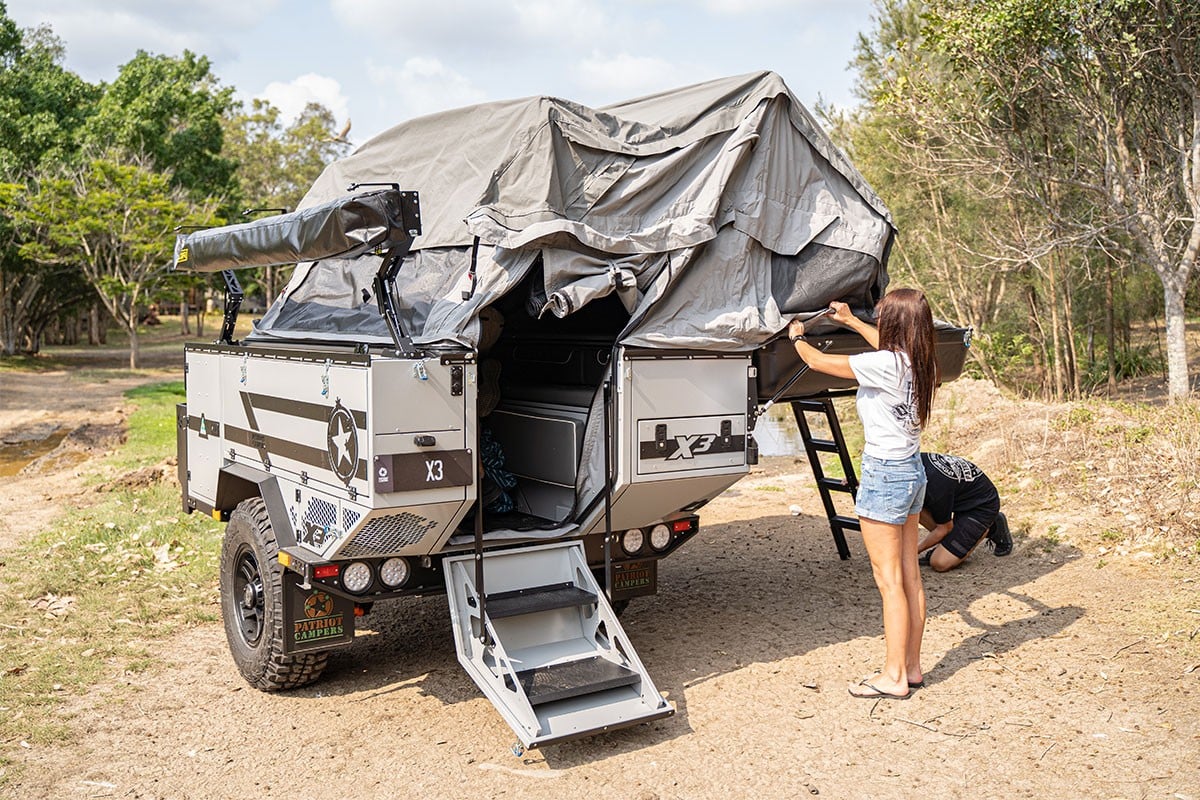 The "oversized double bed is a 100mm thick, pocket spring gel-top mattress […] The sleeping area also comes equipped with a convenient zip-up cover allowing you to leave your bed completely made as you set-up and pack-down. The lounge platform also extends to reveal an additional bed, and if optioned with lifestyle pack, the X3 also includes a double swag for the kids, creating enough sleeping space for 3-5 people".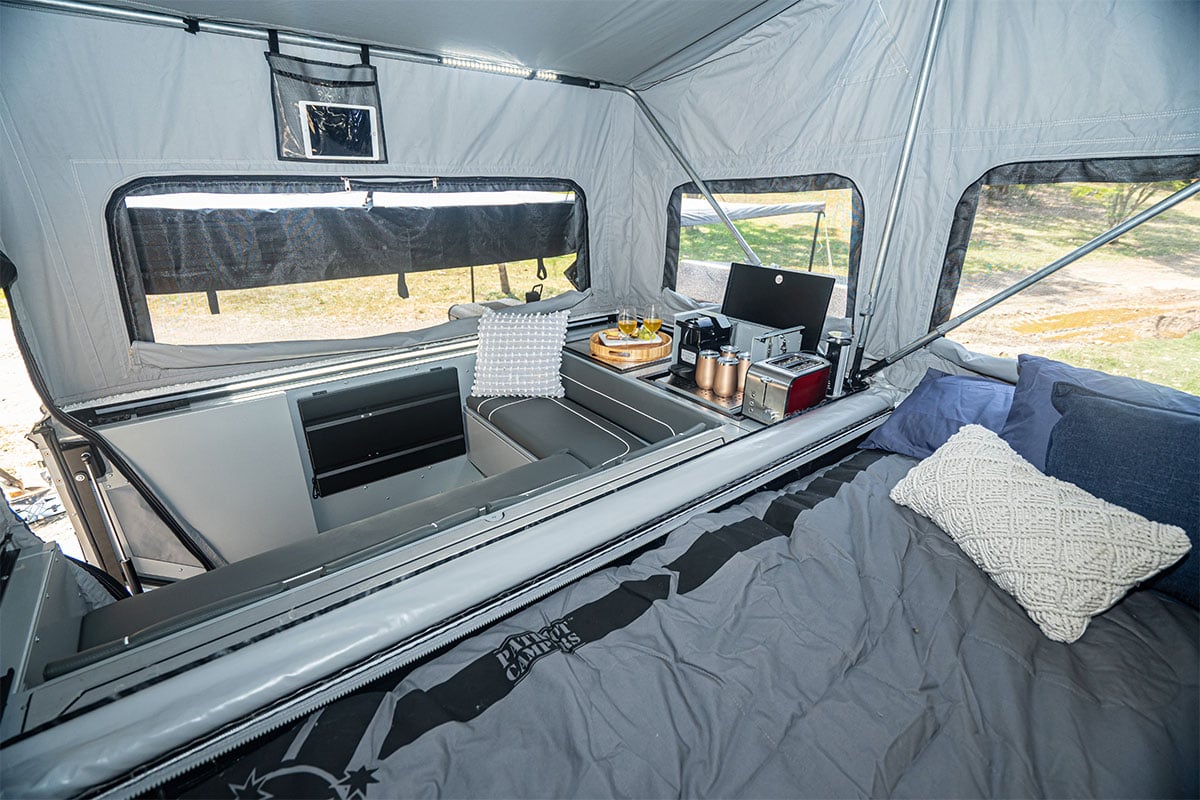 On-board power is handled via twin AGM batteries as standard, with a 1500W inverter and a Redarc Redvision battery management system, there's a 240V outlet that allows you to keep the batteries topped up from mains power and both USB and 12V outlets. Those taking the X3 to extreme climates will appreciate the standard-fit on-board diesel hot water and tent heating system. To access the camper there are drop-down steps, and a built-in ladder for reaching the tent, while the L-shaped, slide-out external kitchen is borrowed from the X1 camper, although Patriot Campers claim the X3 offers more bench space. Included as standard are a, two-burner gas stove, two external power outlets, sink (130 litre on-board water tank) and pantry. All fold-down benches are scratch-resistant stainless steel.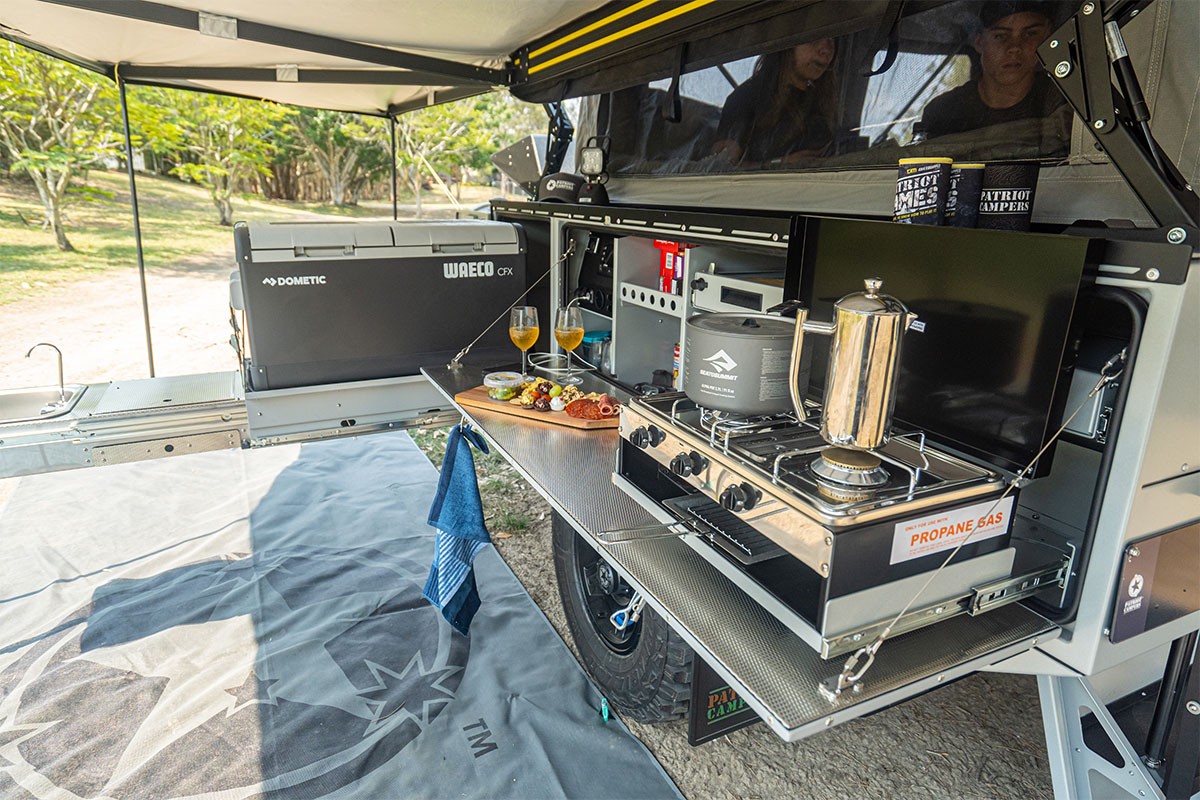 The X3 offers the X-Cruise independent suspension system with airbags, rear recovery points rated to five tonnes, a galvanized chassis designed and built in Australia, five-year warranty, Rhino coating. A DO35 hitch is standard and an extended drawbar is available for those tow vehicles with a rear-mounted spare.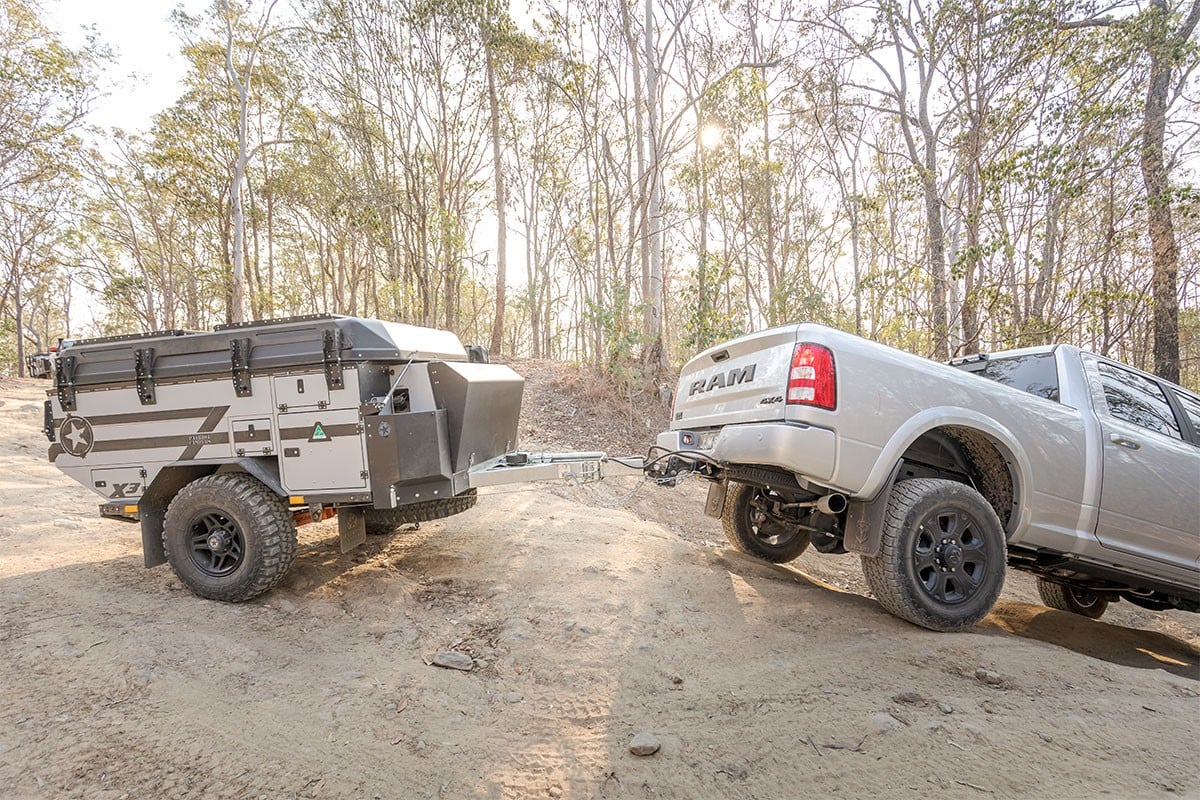 While the standard features list is impressive, it's a bit disappointing that a fridge isn't standard given the level and price of other equipment that is…indeed, the cost-options list is extensive, the Lifestyle Pack is priced from $1290 and includes an additional gas bottle holder, a Darche Dusk to Dawn 1400 Double Swag and a Hexocore awning (claimed to be 20% stronger than canvas). Other cost-options include a Dometic fridge (75L), Webber BBQ, and a swing away arm, 2x Mickey Thompson tyres upgrade, LandCruiser 5/150 stud pattern change, pop-up internal coffee machine assembly (excluding the Nespresso machine), Redarc Slimline 150 watt solar panel.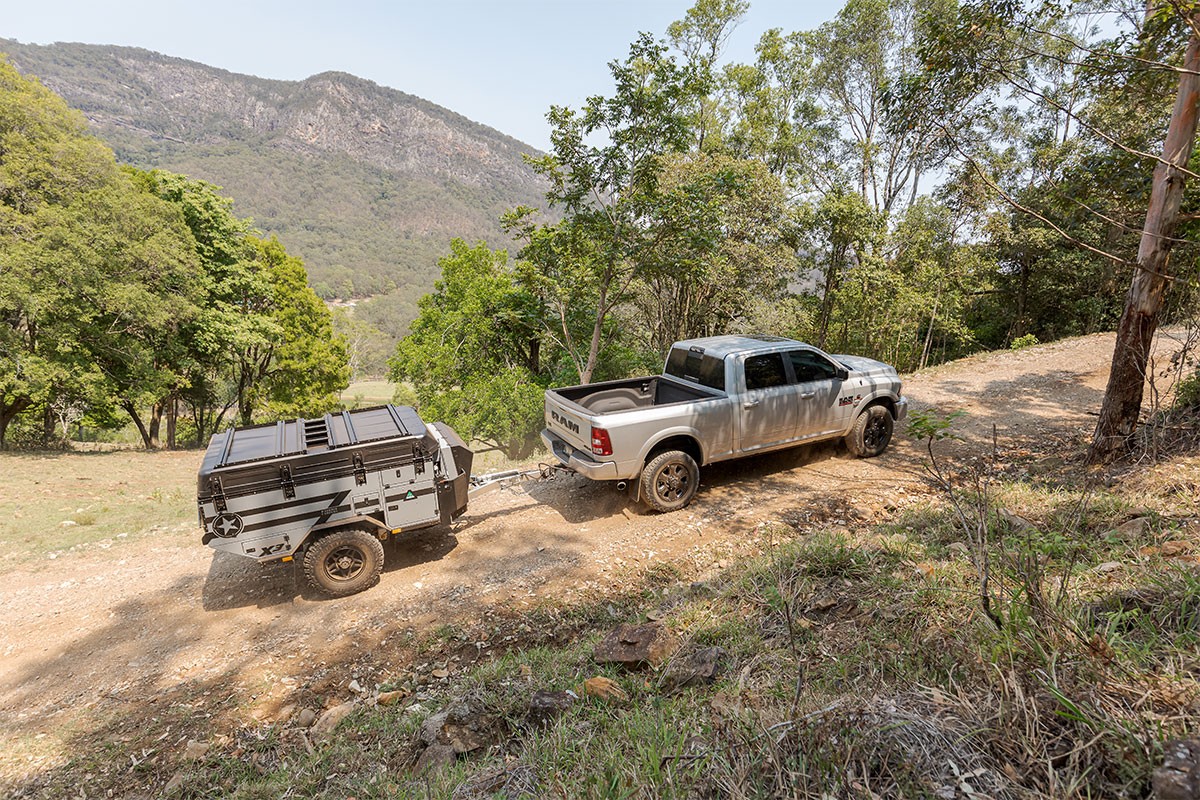 Get articles like this and more delivered to you every week. Simply join our Facebook page to talk about this article and subscribe to our newsletter for weekly updates (it's free and filled with 4X4 goodness).