Written by Grant Hanan & Linda Bloffwitch
Whether you're travelling north, south, east or west, there's certainly no shortage of amazing outback station stay experiences around Australia. Experience life on a working property, go exploring in your 4X4 or pull up stumps for a few days of relaxation. Here are 10 of our favourites station stay experiences.
In Western Australia
El Questro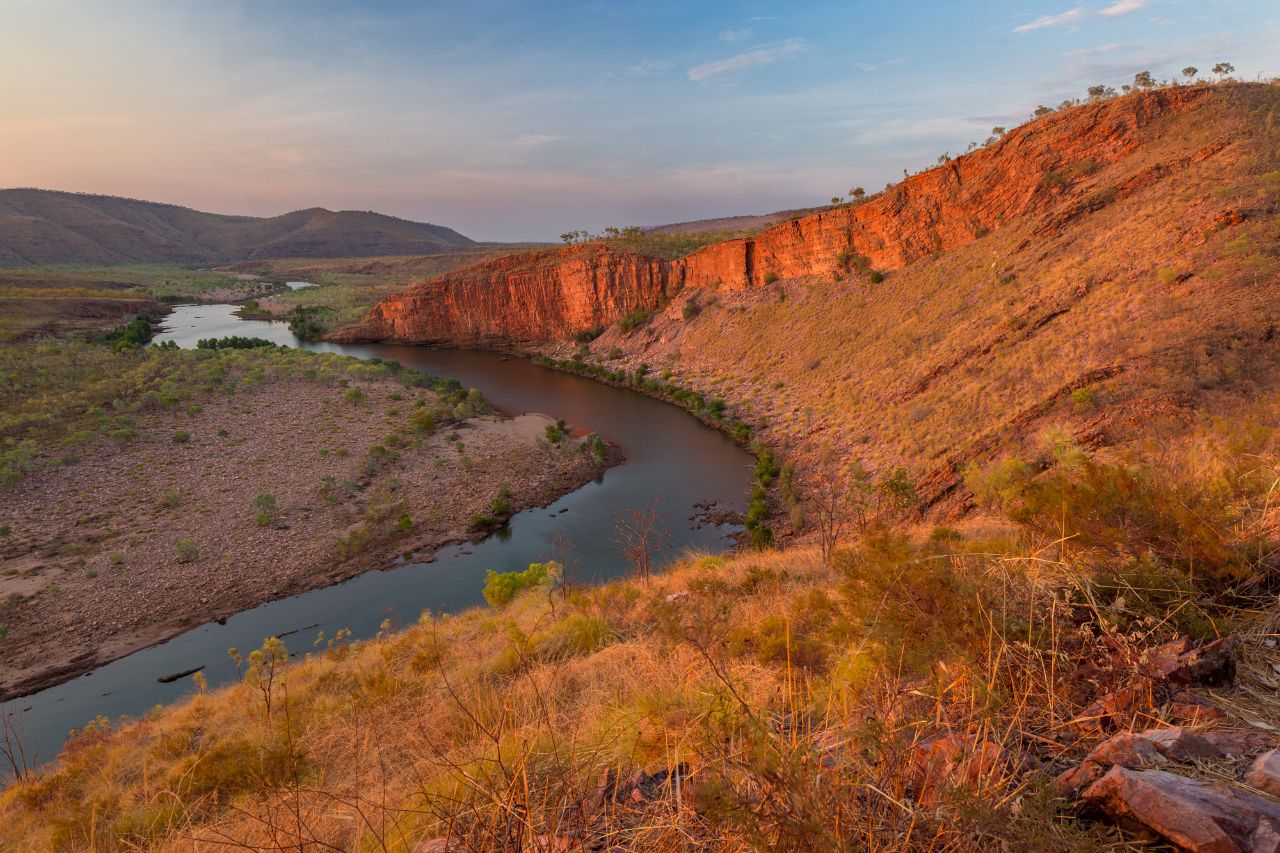 It's easy to see why the Gibb River Road's El Questro Wilderness Lodge is a major Kimberley drawcard. It's pretty much a destination itself. There are plenty of 4X4 tracks to sink your teeth into, with Saddleback Ridge and the Cockburn Circuit being a couple of our favourites. Allow time to check out Zebedee Springs and El Questro Gorge, and be sure to visit Emma Gorge. ELQ's camping options include the centrally located Black Cockatoo campground, which has all the facilities, or you can settle in at one of the private riverside sites that line the Pentecost River (best to book these ahead). For drinks, meals, snacks and musical entertainment, be sure to check out the Swimming Arm Bar. It's the social gathering place for visitors to ELQ and it pumps here most days.
Mount Elizabeth Station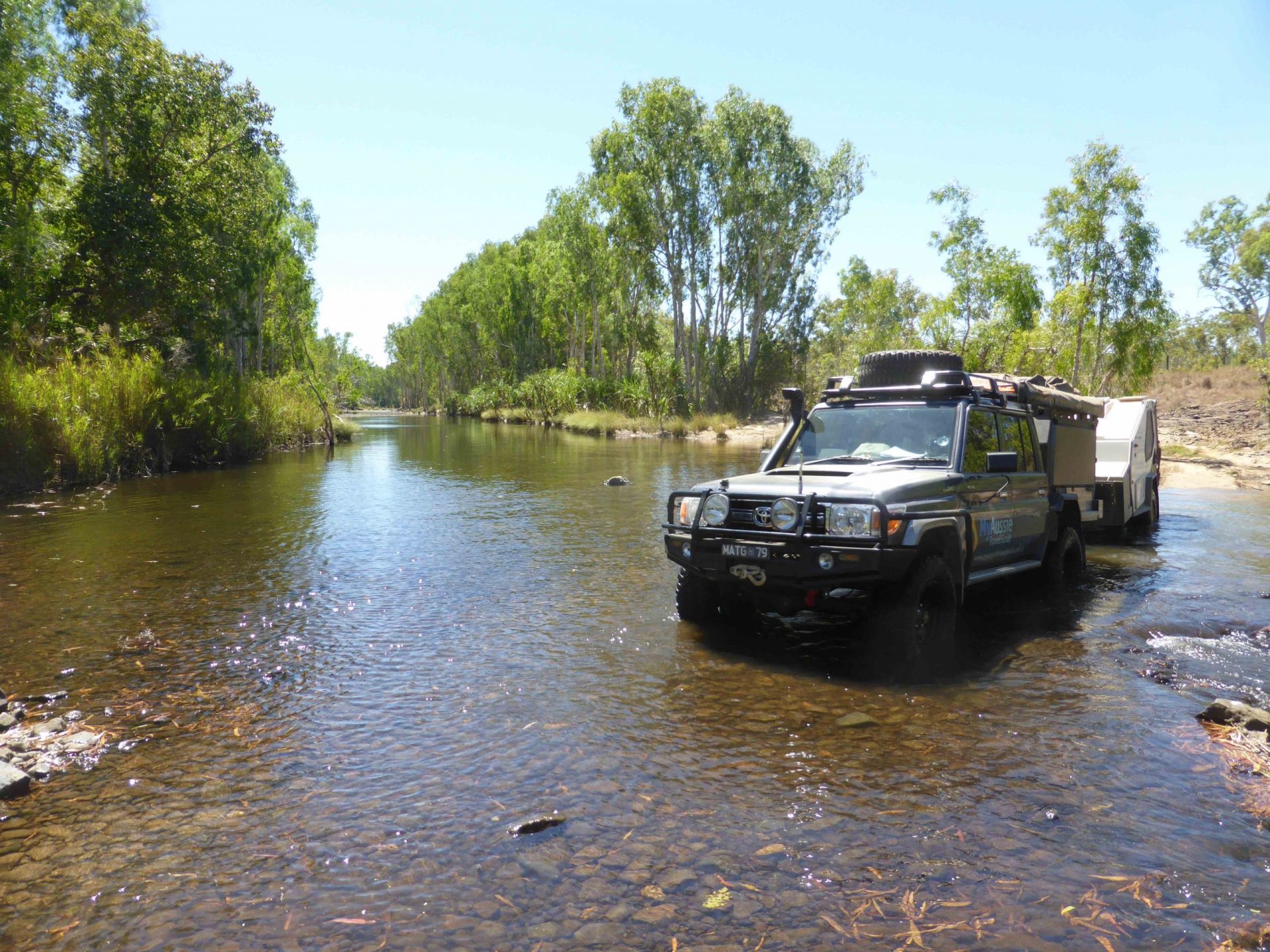 In the heart of Western Australia's Kimberley region is where you'll find Mount Elizabeth Station. As a 200,000ha working cattle station for 75 years, Mount Elizabeth is one highlight of a Gibb River Road adventure. Station tracks lead to stunning gorges like Wunnamurra and Warla, and both places are perfect for a picnic and a few coldies. You'll be sharing the bush-style campground at Mount Elizabeth with plenty of local wallabies, and the new amenities will comfortably rinse off that red dust.
Bullara Station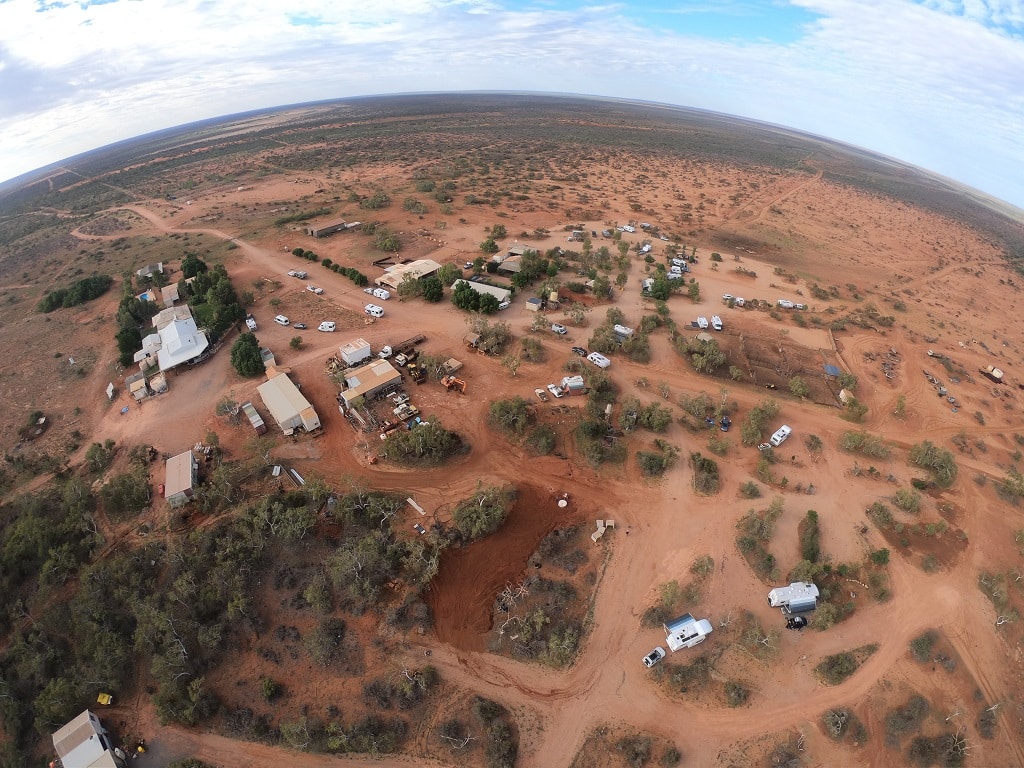 You can get a good dose of station life on Western Australia's Ningaloo Coast with a stay at Bullara Station. Situated between Coral Bay and Exmouth, Bullara's location provides an outback station stay experience within a stone's throw of some top fishing around Exmouth. Loads of station walking tracks will keep bushwalkers busy with plenty of flora and fauna around the place. Bush camping is available in the campground where you'll also find communal fire pits, a camp kitchen, donkey-style showers and toilets. While you're there, make sure to sample the scones and happy hour damper – these alone make a trip to Bullara worth it.
Northern Territory
Lorella Springs Wilderness Park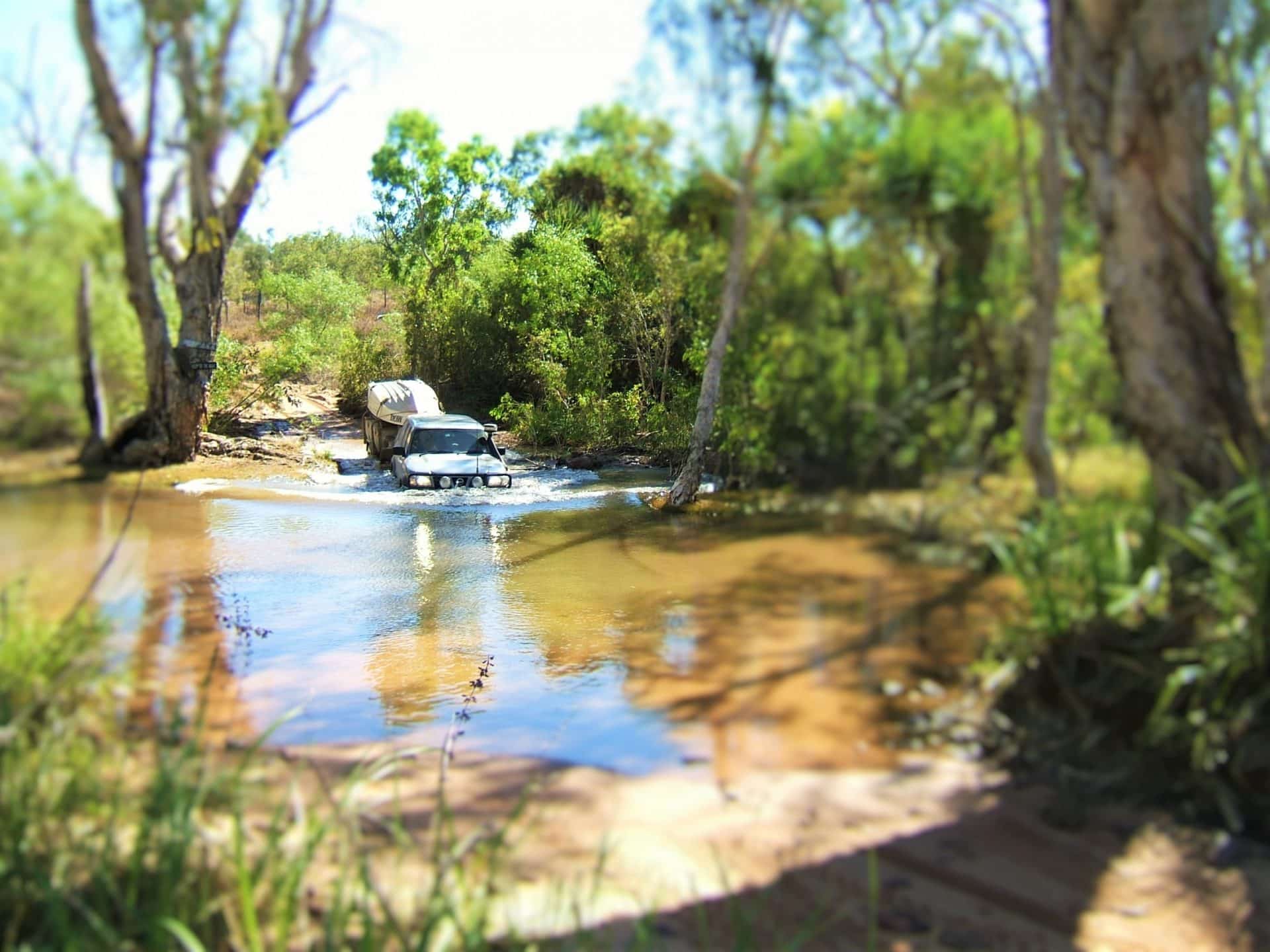 An off-road trip to the Northern Territory's gulf wouldn't be complete without a visit to Lorella Springs. Just 180 kilometres north of Borroloola, there are enough activities on this million-acre (400,000ha) station to keep visitors busy for months. Adventurers will be in their element when stacks of 4X4 tracks lead to remarkable attractions like the thermal springs, Valley of the Ghosts rock art and Nanny's Retreat. For more stunning scenery and to drop in a line, head out to Rosie River.
A large campground provides plenty of space to spread out and is well suited to groups. Or if you prefer things a little quieter, you can venture further out on the property and choose your own camp. While Lorella Springs might be remote, you don't have to go hungry when the kitchen here is open for lunches and dinners. And while you're at it, why not book a helicopter flight to take to the skies for a bird's-eye view of the property. It's big!
Kings Creek Station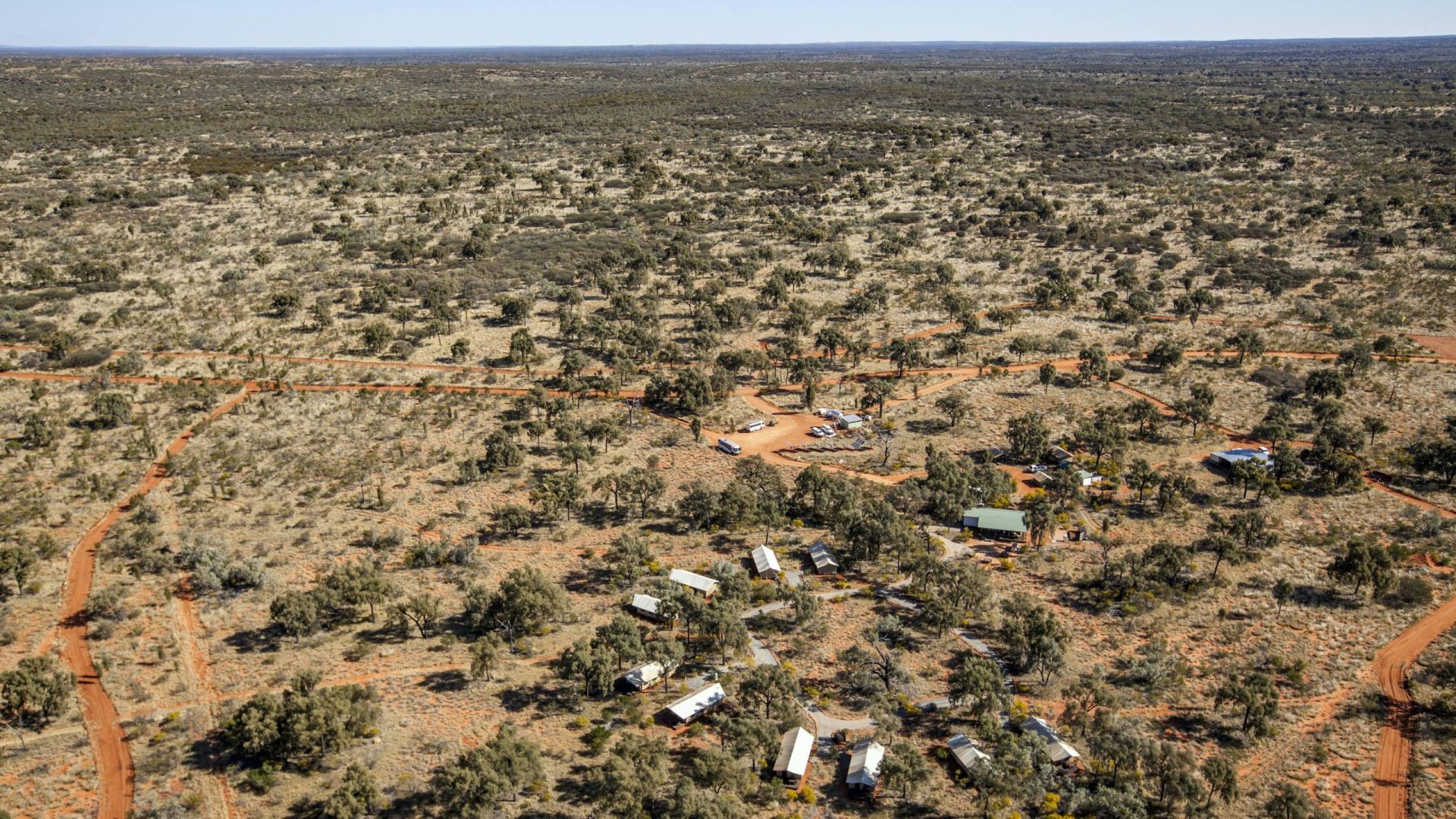 Around 300 kilometres southwest of Alice Springs, Kings Creek Station provides an authentic outback station stay experience in Central Australia. As the cattle station is nestled amongst a red centre desert landscape that stretches for kilometres, the best way to explore the property is by jumping on one of the station's buggy tours. Accommodation options include non-powered/powered campsites with laundry facilities and amenities through to safari-style cabins and luxury glamping tents. Basic supplies, meals (including the very popular camel burger) and drinks can be picked up from the station's shop where you'll also find a refreshing swimming pool on a warm outback day. With Kings Canyon less than 40 kilometres up the road, it's super convenient to use Kings Creek Station as a base for a day trip or two.
South Australia
Mount Ive Station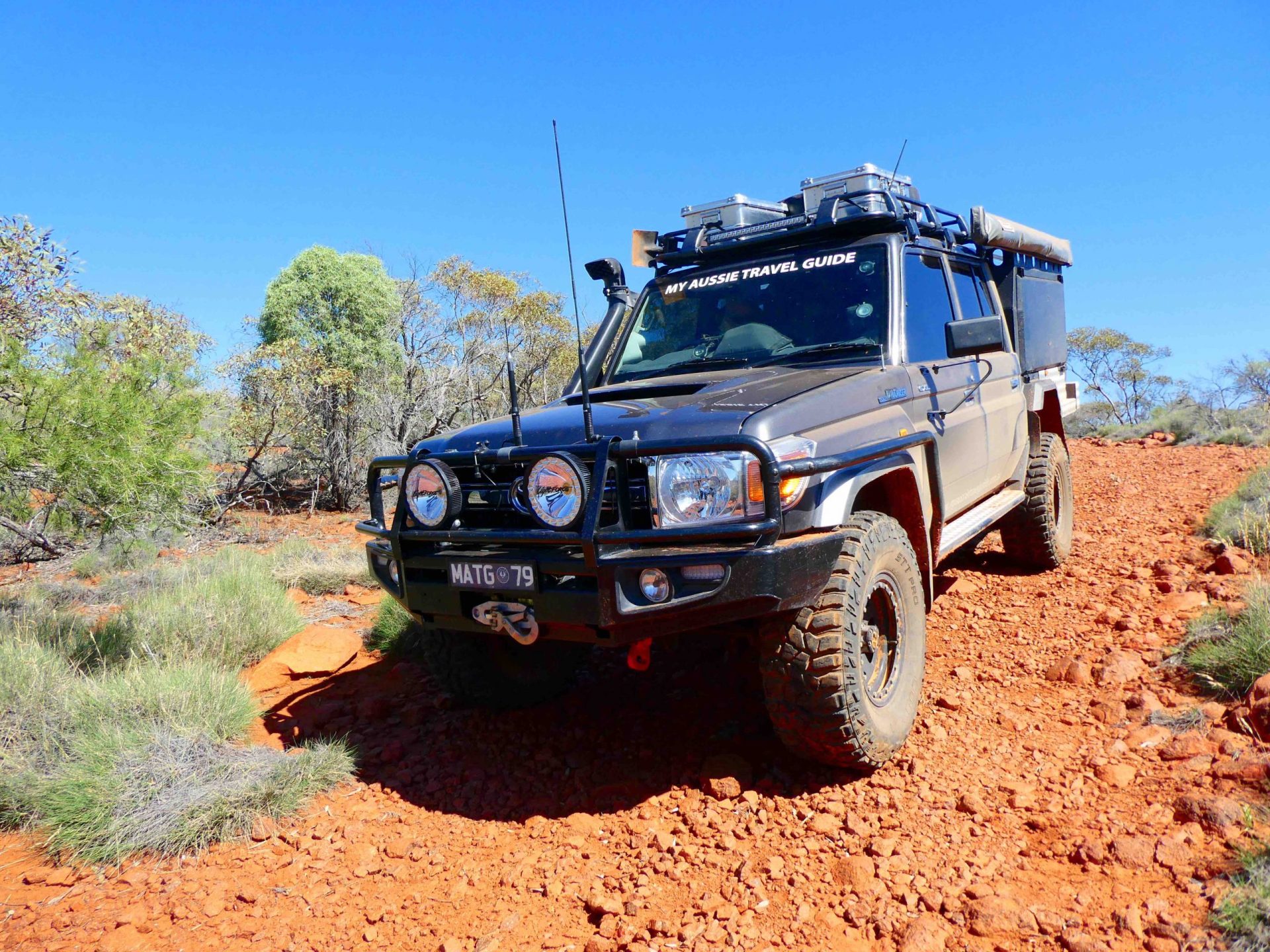 Less than a day's drive from Adelaide and tucked away in the stunning Gawler Ranges, you'll find the Mount Ive outback station stay. One major drawcard is the station's private access to a generally dry Lake Gairdner. Other highlights of the station include a number of 4X4 tracks of varying difficulty. with our favourite being the Flight Path. This 30-kilometre track through the station will have you locking in low range for rocky hill ascents and descents while taking in spectacular views from a number of lookouts along the way. Maps are provided to all of the tracks and local attractions, including a water-trapping embankment built in 1892. This magnificent work of art, which still works 128 years later, simply needs to be seen.
Mount Ive Station has a huge variety of accommodation options from secluded bush camping through to unpowered/powered sites, the shearers' quarters and the more upmarket stone hut. After a full day of exploring, the station's reception area is a popular hangout with its licensed bar and basic store. The Gawler Ranges offers plenty of good 4X4 stuff and Mount Ive's location makes it an excellent choice, especially if you're planning on tackling the nearby Googs Track.
Skytrek Willow Springs Station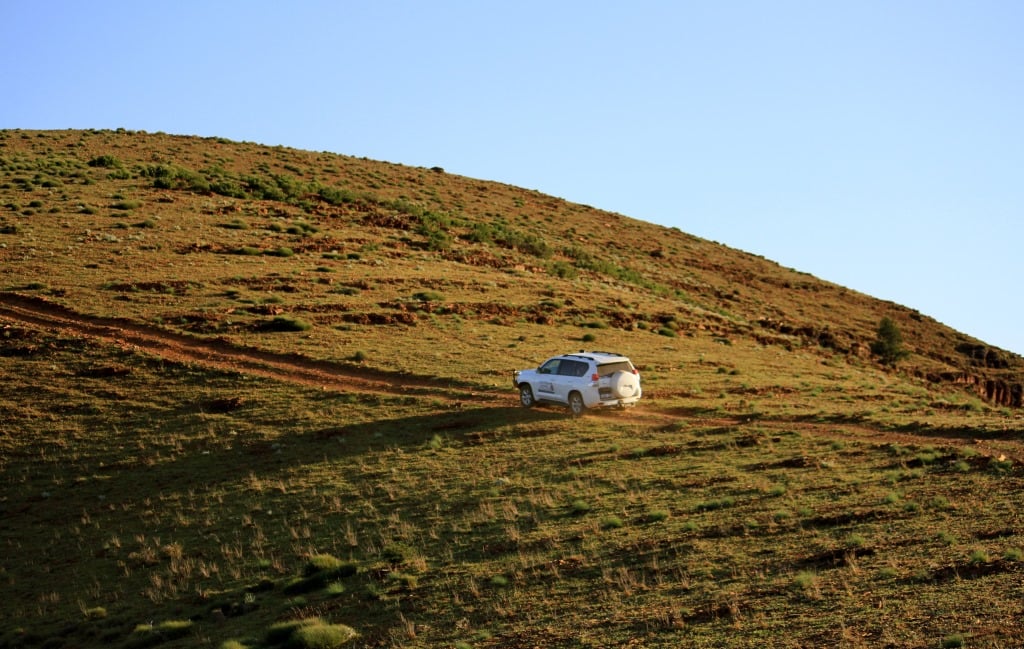 Skytrek Willow Springs Station is located a little more than 70 kilometres northeast of Hawker. Adventure seekers will love it here, especially on the 80-kilometre-long Skytrek 4WD experience. Parts of this track will keep everyone on their toes when you venture through some steep and rugged Flinders Ranges scenery. Other activities at the station include bushwalking and, for those with a passion for birds and animals, it's a wildlife lover's paradise. Private bush campsites provide those looking to experience a level of remoteness and offer toilet, fire ring and barbecue plate facilities, while all other amenities and a camp kitchen are located close to the homestead.
Bendleby Ranges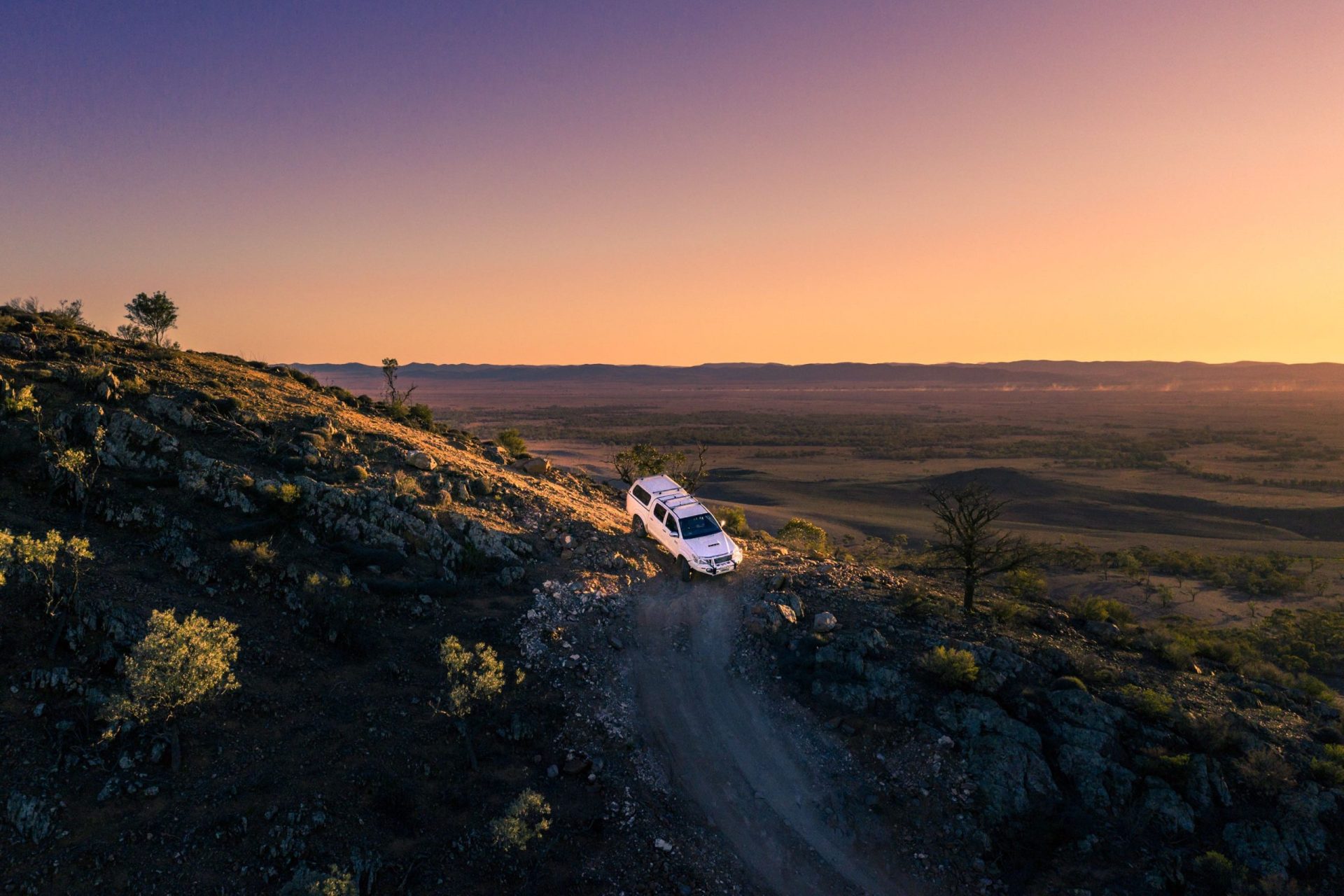 Around a half day's drive north of Adelaide, Bendleby is another station located in the southern Flinders Ranges. The 4X4 tracks here range anywhere from easy through to the notorious Billy Goat Ridge – an adrenaline-pumping steep encounter that you won't forget in a hurry. You can swap four wheels for two and cycle more than 180 kilometres through natural bush trails. You're spoilt for choice when it comes to accommodation at Bendleby, which starts with camping in either the main campground (powered sites available), or you can kick back and relax at one of the secluded campsites dotted along the creek line.
New South Wales
Trilby Station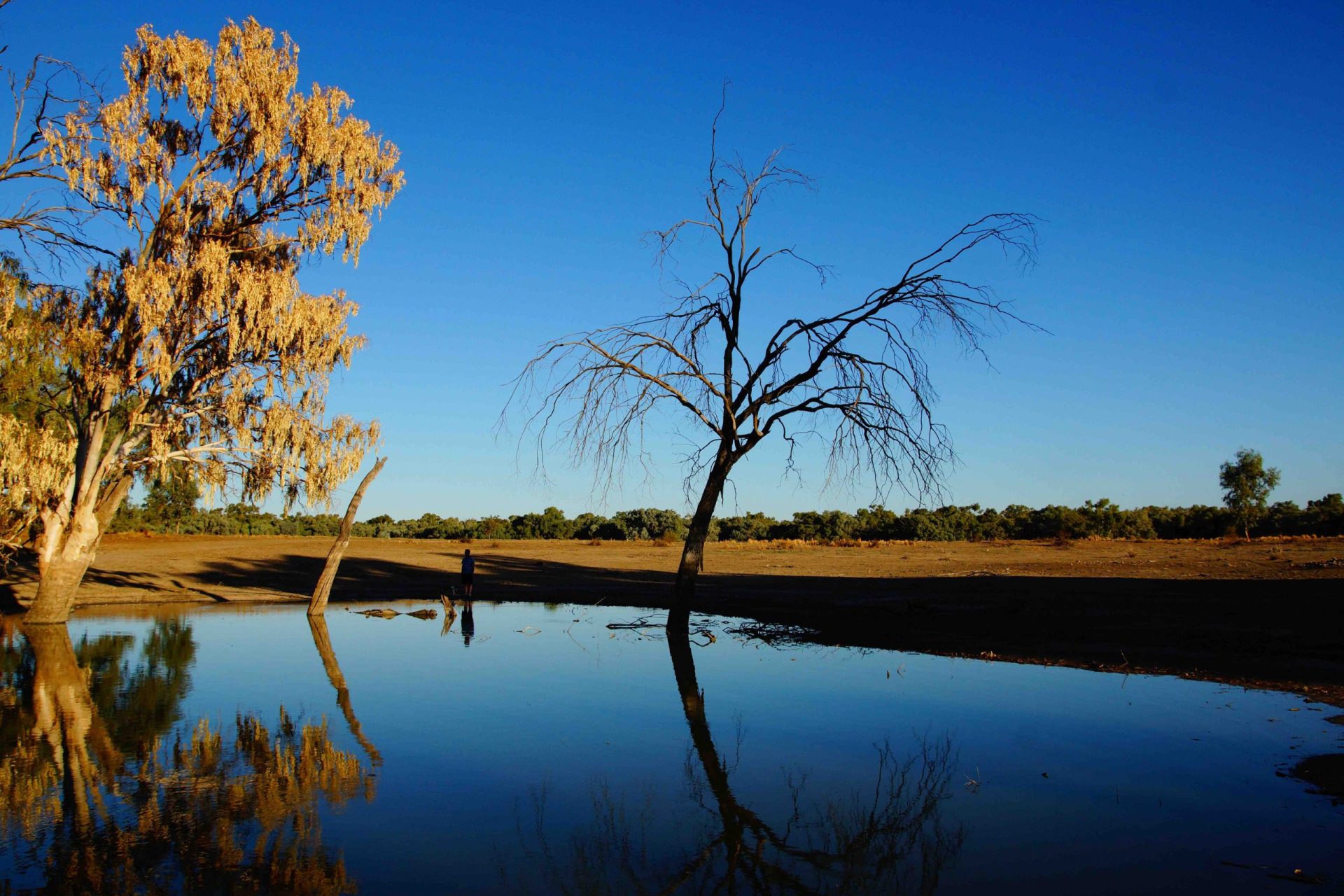 For a sensational outback experience that takes in the Darling River, it's difficult to go past Trilby Station. Located just over 90 minutes from Bourke, Trilby is part of the iconic Darling River Run route which follows the iconic river from the northeast of New South Wales through to the southwest. Canoeing, fishing for cod or yellow-belly, and yabbying are all popular with Trilby visitors. Whether you want to hit one of the self-guided station tracks following a mud map or simply relax by the river, make sure to allow plenty of time. Set yourself up along the river's edge or in the campground where there are some powered sites, amenities, a camp kitchen and a fire pit. If you're after a bit more luxury, other accommodation alternatives include a couple of cottages and a bunkhouse.
Queensland
Kilcowera Station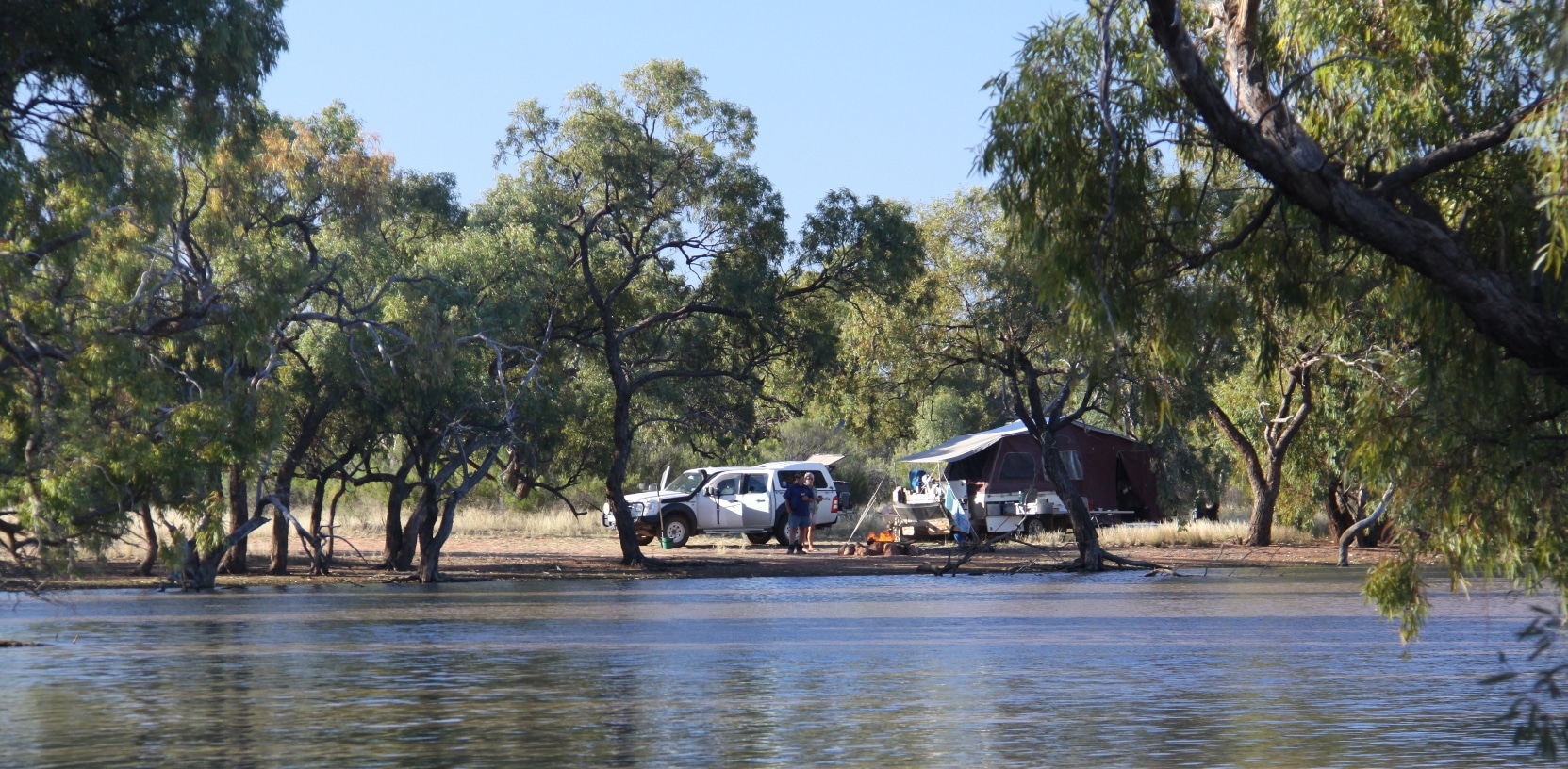 Way out west, well 1200 kilometres west of Brisbane, the Sherwins have been running Kilcowera Station for more than three decades. Here you can learn more about station life by jumping on one of their tours, or simply do your own exploring by picking up a mud map and self-driving the 60-kilometre scenic route around the property. Along the way, check out the gorges and keep an eye out for birds and wildlife (nearly 200 bird species to be found here). There's no shortage of camping options with powered/unpowered sites available close to the shearers' quarters. But for a little seclusion, Cardenyabba Lagoon is a top spot for a waterfront campsite. Check out the lagoon from the complimentary kayak and you won't want to visit Kilcowera without a yabby net; the lagoon is full of them.