Check out our GME XRS-330C review from pricing to wiring, what it's key features are, and the amount of tech that GME has crammed into it, but have they gone too far?
It's no real news that I'm building up a new HiLux, and one of the first bits of kit I needed, was a UHF. I mean, besides yelling profanities out the window, how else are you supposed to heckle your mates when they get bogged or take the wrong line? So I picked up this GME XRS-330C for a steal when they were on sale, I paid $375, despite their RRP of just under $500. The moral to the story here is when you're looking for anything for your 4X4, then make sure you take the time to shop around because there are deals to be had.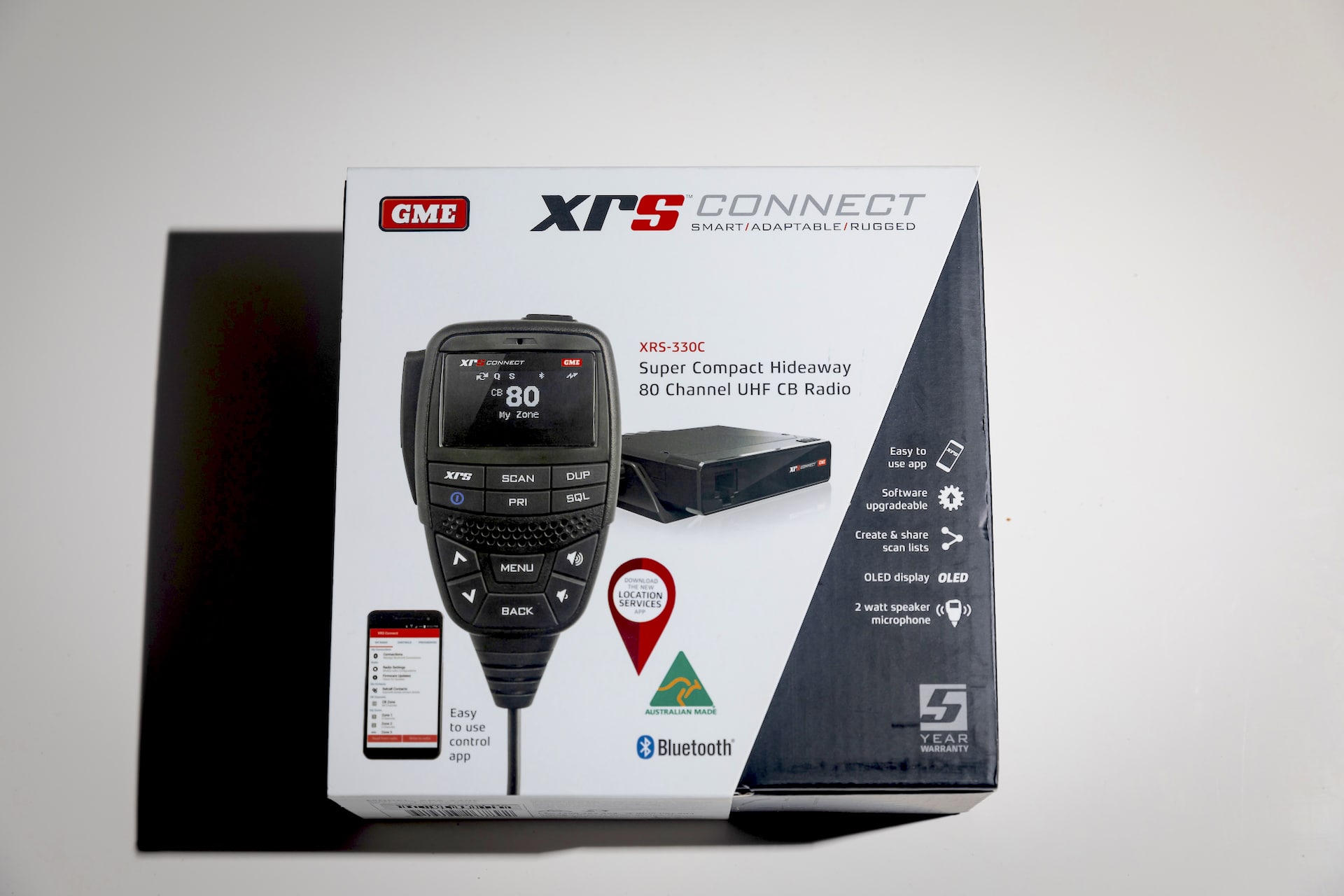 Easy to mount?
The control unit itself is super compact, and you can hide it just about anywhere you want behind the dash. It runs down via a standard RJ45/telephone style connector and comes with an extension lead so you have the ability to put the control box almost anywhere you'd like, and still have the hand-piece mounted anywhere else in the cab. Those with overhead consoles will be a little excited about that part.
Anything stand out?
Where the XRS-330C gets interesting is at the business end. The hand-piece/microphone/display is a gorgeous bit of kit. I feel a bit weird calling a UHF gorgeous, but this thing really is stunning. The screen is bright, clear, and is a proper OLED (Sorry LCD, but you've had your time in the sun), and the speaker in the handset is crisp, loud, and doesn't distort when you pump the volume to the max; those with Defenders, GQ's, three-quarter worn muddies will understand.
What is the GME XRS-330C?
As you'd imagine, it's got a built-in programmable scanner with over 20,000 different frequencies that can be programmed in, and you can create your own scan lists of up to 400 different frequencies. That's in addition to the standard 80 UHF channels we all use every other day too. My one came with a magnetic microphone clip too, so it's a lot simpler to grab it when you're driving technical stuff than the standard old slide-in clip.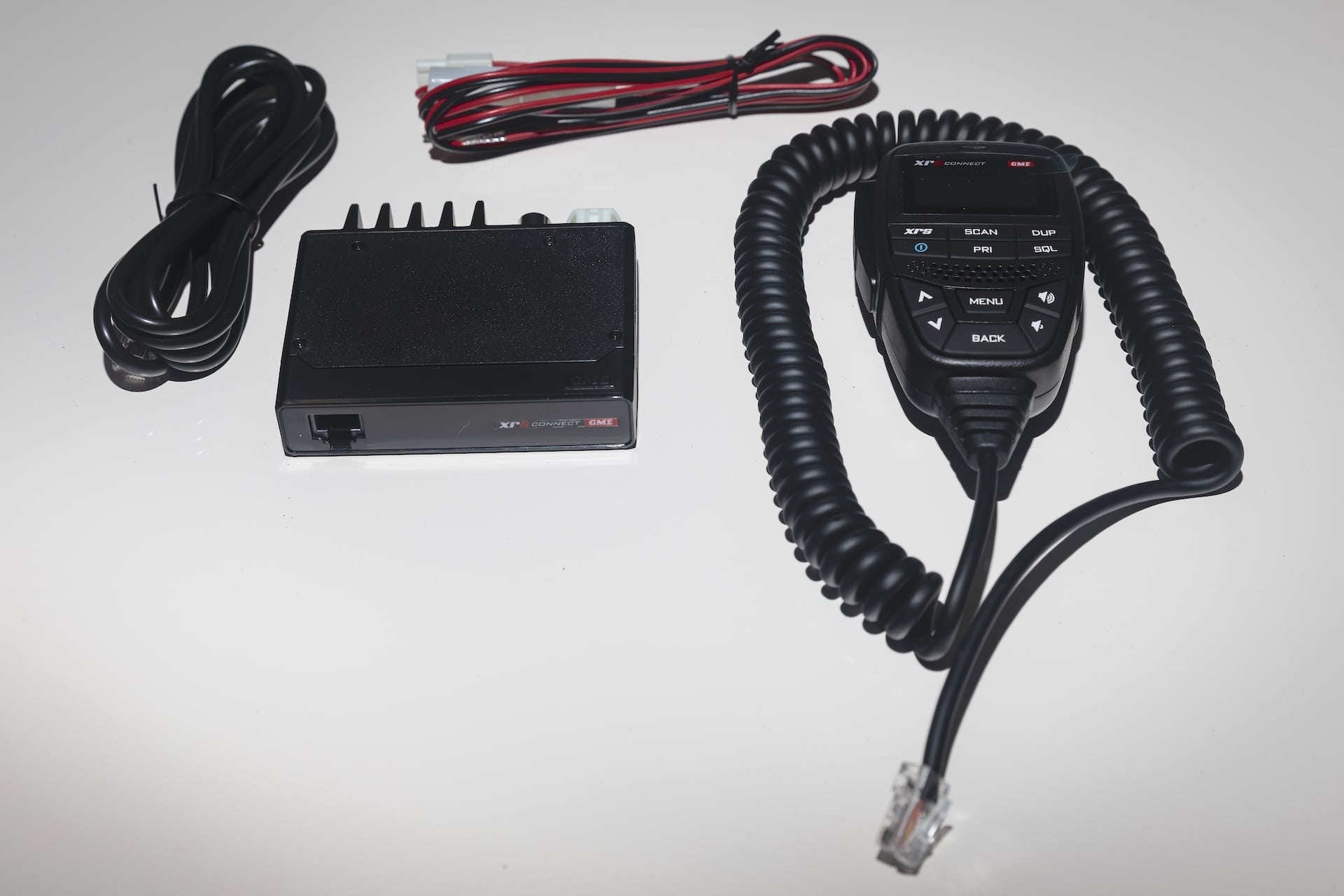 Where this thing really shines and takes things to the next level, is with its Bluetooth connectivity. If you've ever owned a programmable UHF with scannable channels (it can scan 50 channels a second), you'll know it can be a bit of a pain in the arse programming the frequencies in, and moreover, working out what the local RFS/CFA frequency is, for keeping an ear on the firies.
The XRS-330C has it's own app, that will connect to the radio, and let you control every part of the radio's functionality. It also uses the radio's functionality phones GPS to work out where you are and can give a list of the frequencies available within a set radius (say 50 kilometres) of your location. So if you're like me, and travel a lot outside of just the usual stomping ground, you can access the frequencies used locally by emergency services.
Aside from the scanner channels, you can drive with the app on your phone, you can also use it to set up specific scan lists on the standard 80 UHF channels, and assign side tones to keep your chats private. It'll also allow you to program the buttons on the handset to do specific things you want; think sidetones, jump to a channel, or whatever else takes your fancy.
What do we like?
Then there is the big one – location services. This is for anyone who goes away or wheeling with mates more often than not. So long as you've got phone reception, you can essentially drop a pin, and transmit it via the UHF to your mates on the same channel. Think of it like this, got a mate who takes random side-tracks, ends up bogged, then you spend the next hour trying to find them? Or that mate who's always late to camp? Now they can find you directly with the GME XRS Location Services App as long as they too have a XRS UHF installed in their 4X4.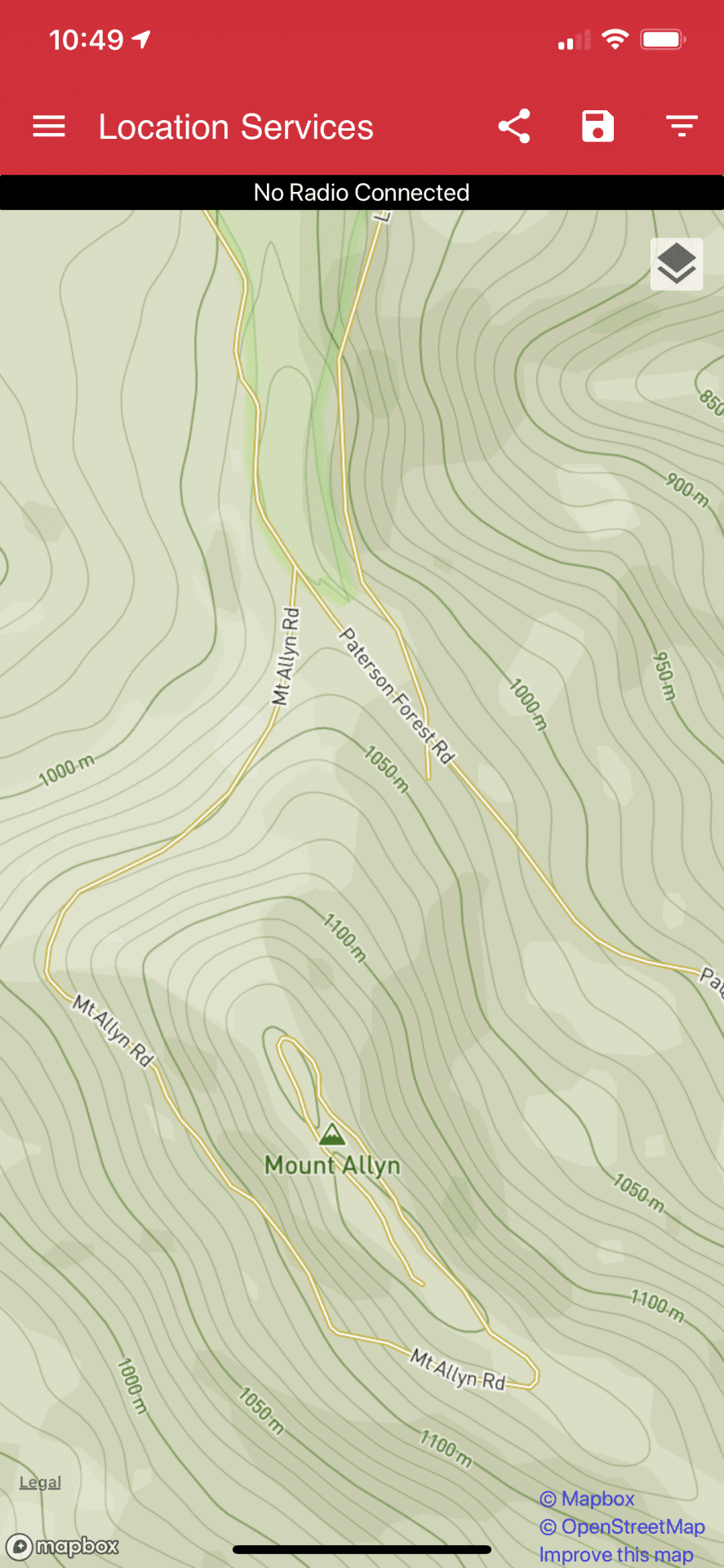 Final thoughts
I've been using this UHF now for just over four months, and this is arguably the best UHF I've ever used, especially due to the number of options you can control and the things you can do with the different GME apps. Sure, it has a lot of extra technology in the radio, and not everyone is going to use it all; hell, I don't use everything, but if you're a bit of a tech-head, this thing has the lot. The other reason why I absolutely rate this UHF is that they are completely Aussie owned, and Aussie made.