I'm just going to come out and say it. Hybrid campers are rad. They have all of the modernity, convenience and comfort of a caravan while still being small and nimble enough to be towed to remote campsites well and truly off the beaten track.
Up until recently, however, you needed to fork out between $50,000 and $60,000 for an entry-level hybrid. Which has probably kept the potential buying market fairly small. Aussie-owned company MDC saw this, and decided they'd go ahead and build a hybrid. That'd not only tick all of the comfort, towability and convenience boxes, but they'd slide it in under the $40,000 mark too. 
When we saw the XT10E come across our desk, we knew we'd have to get it out and put it through its paces. Surely they'd cut some serious corners to get this thing out at that price. It'd rattle itself to pieces as soon as we hit the dirt. And we'd grow to hate it after a few nights living out of it.
Well, the MDC proved us wrong… and asked us to stop calling it Shirley (sorry).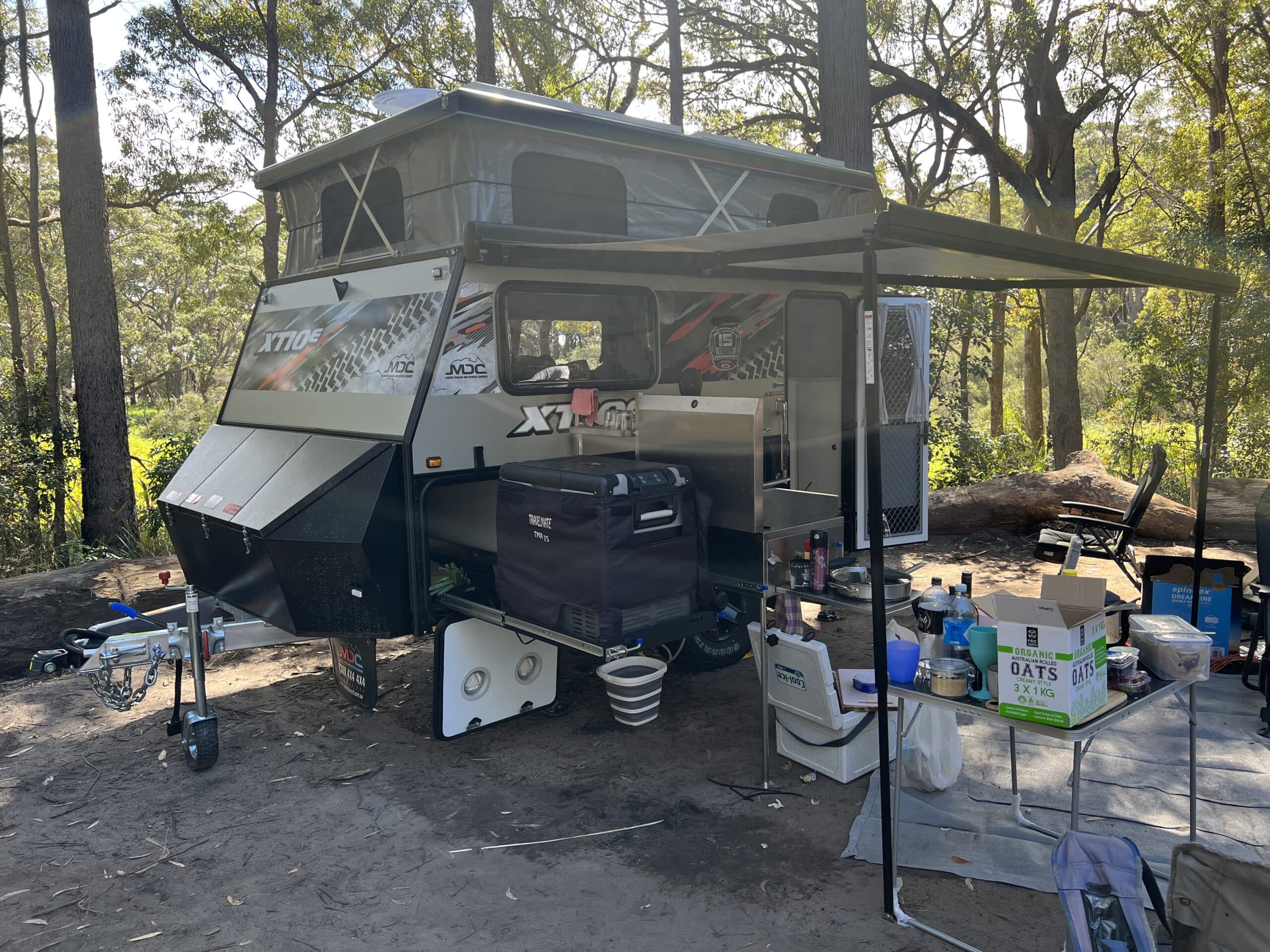 2023 MDC XT10E Hybrid Camper Specs
Price: $39,990
Warranty: Lifetime structural chassis and drawbar warranty
Length: 3.05M (10ft)
Length Overall: 4.73M
Height: 2.58M (closed); 3.1M (roof up)
Width: 2.28M
Tare Weight: 1560kg
Ball weight: 165kg
Payload: 1440kg
Hitch: DO35
Rolling stock: 16×7.5 Aluminium rins; Goodride 265/75R16 MT
12V: 200Ah lithium; Projecta battery management; 440W solar
Hot water: Truma UltraRapid 14L
Diesel heater: 2kW with 10L tank
AC: Truma Aventa 2400W
ATM: 3000kg
How's it tow?
Behind our Isuzu D-Max, the camper was just noticeable. But not intrusive. With a fridge and a lot of gear on board we would have been close to the 2T mark, but there was no unexpected handling. The low roof profile meant that the aerodynamics did not affect the fuel consumption more than a couple of L/100km. 
The chassis is MDC's proprietary Factor 5 design that's built from galvanised steel and features X-Trax independent coil suspension along with 12in electromagnetic brakes. It's a stout frame and probably responsible for a fair chunk of the overall weight, but you don't want an off-road van's underpinnings to be made from foil now, do you?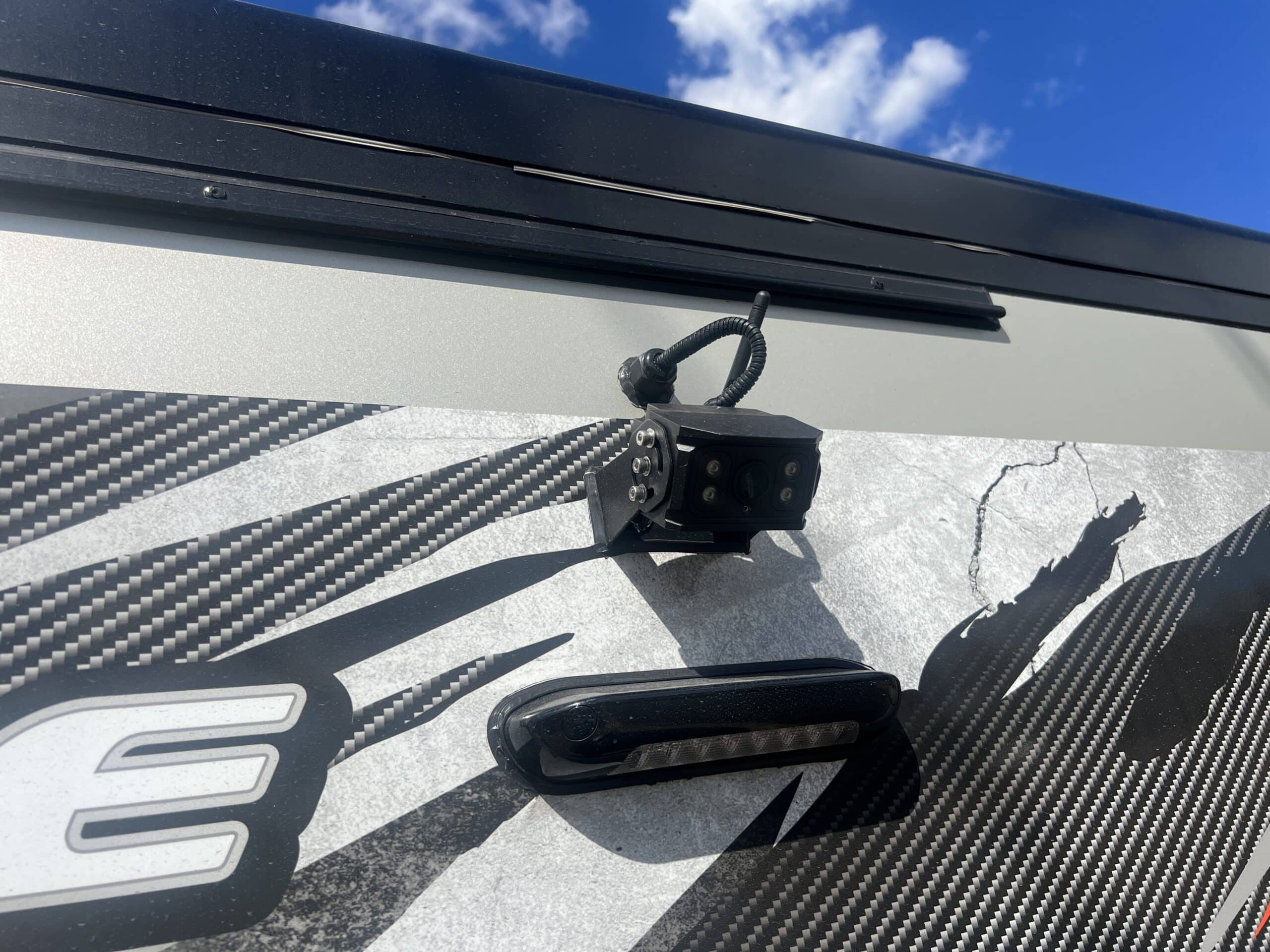 The trailer's width meant that towing mirrors could have been handy, yet we were still well within the legal limits. There was no feeling of not being aware of what was going on behind you. In fact, there was next to no blind spots at all thanks to the integrated rear-view camera that comes with the XT10E. You simply plug the monitor into one of the vehicle's 12V outlets, stick it to the windscreen or dash fascia via the suction mount and let the Bluetooth work its dark sorcery. Bam! Instant rearward vision. Just quietly, these should be standard on all trailers, but who are we to make these calls? Still, it was a great feature regardless.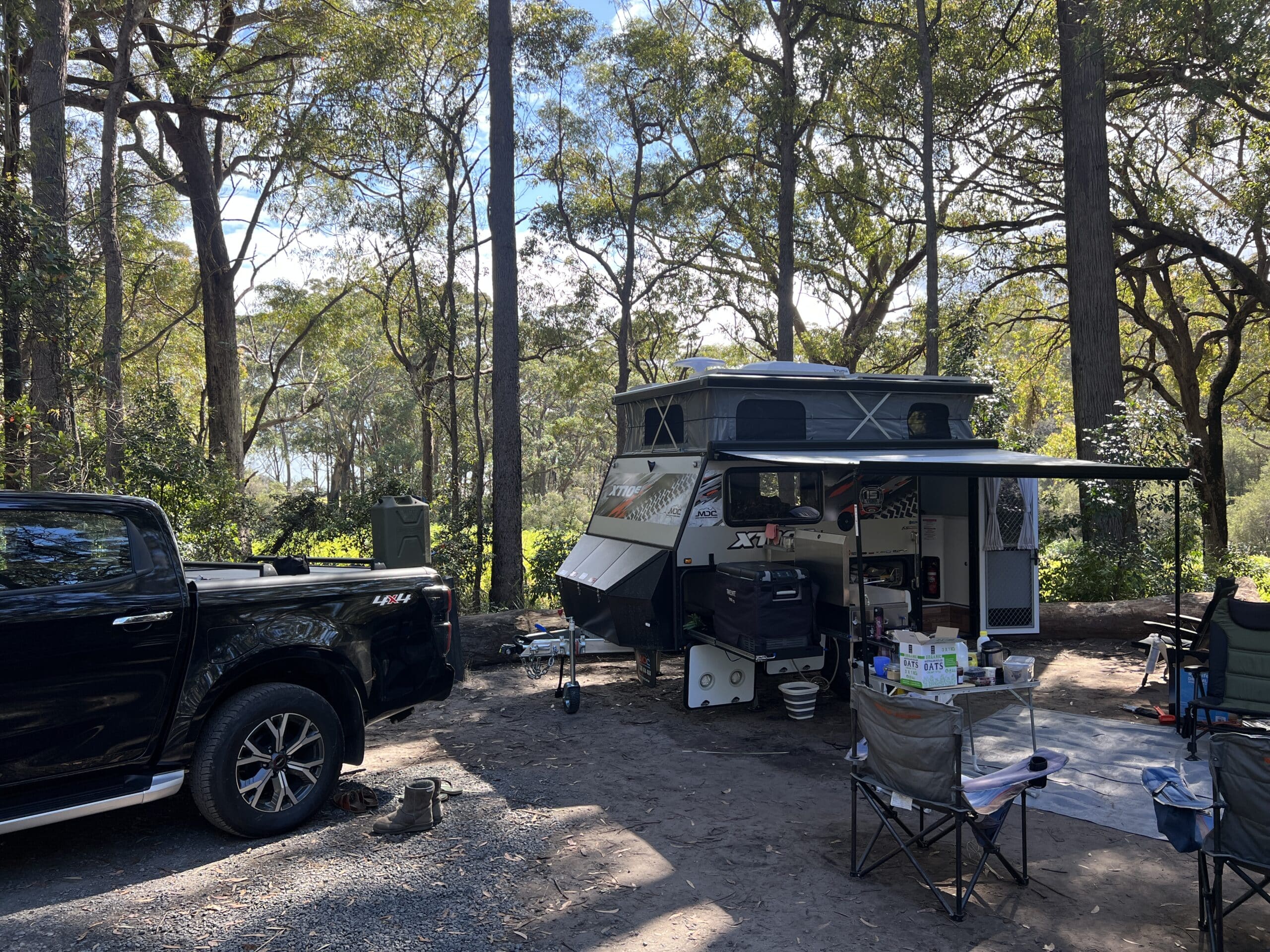 Compact dimensions
Being such a compact van it's worth noting that weight distribution is quite important to the overall handling and having the weight further forward (rather than behind the axle) is probably the best thing you can do for your towing experience.
The drawbar is fairly short, meaning close attention had to paid while backing up, but while an extra half-metre on the front would have been nice it would have eaten into the overall mini-size of the camper. Which is a hell of a drawcard. Especially if space is at a premium at home.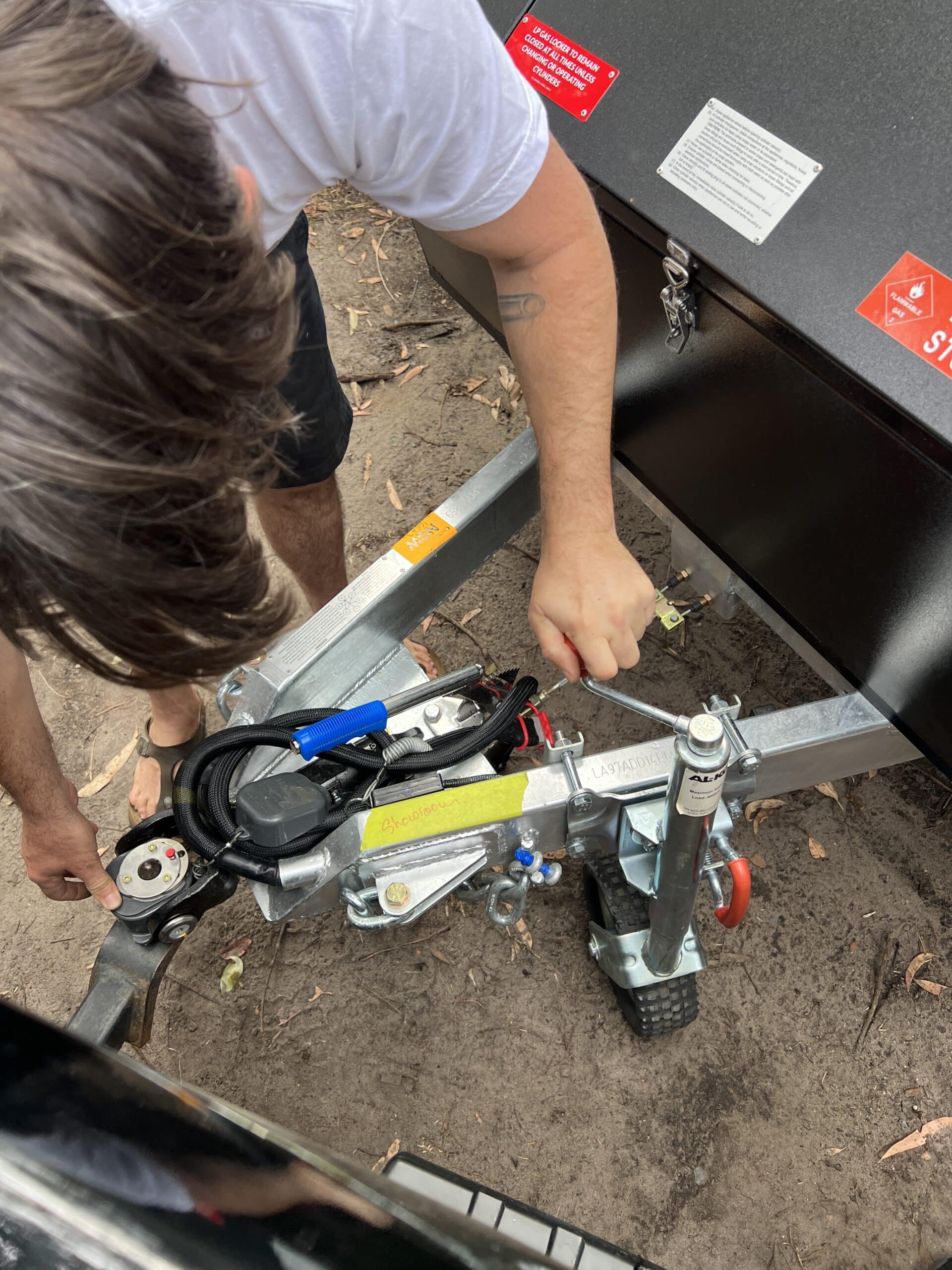 Set-up and pull-down
Hybrids, by nature, are generally pretty easy to get to the ready-to-sleep stage after parking up, and the XT10E really is about as simple as it gets. If you're just looking for a couple hours power nap on the side of the road, then you don't have to do anything except open the door and climb into the east-west queen bed.
Pulling up to camp for a night or twelve, then it's as easy as turning the power on, pressing a button to pop the roof up, pressing a second button for the one-touch awning to unfurl itself and you're golden. If you're unhitching then dropping the stabiliser legs probably adds a grand total of two minutes to the process, making it about a two-and-a-half minute set-up. 
The kitchen, pantry and fridge slide are all quickly and easily accessed and about as stress free as camping gets.
The rear shower annexe involves opening the rear swingaway tyre carrier, sliding the annexe into the sail track on the rear and spending about half a minute unfolding it into shape. I have to give top marks to MDC here, they really made this thing as easy to get camp-ready as it gets.
Pull-down is really the opposite as the set-up and takes about the same time, making this camper perfect for both quick overnighters and longer stays either at a single spot or while travelling on the road.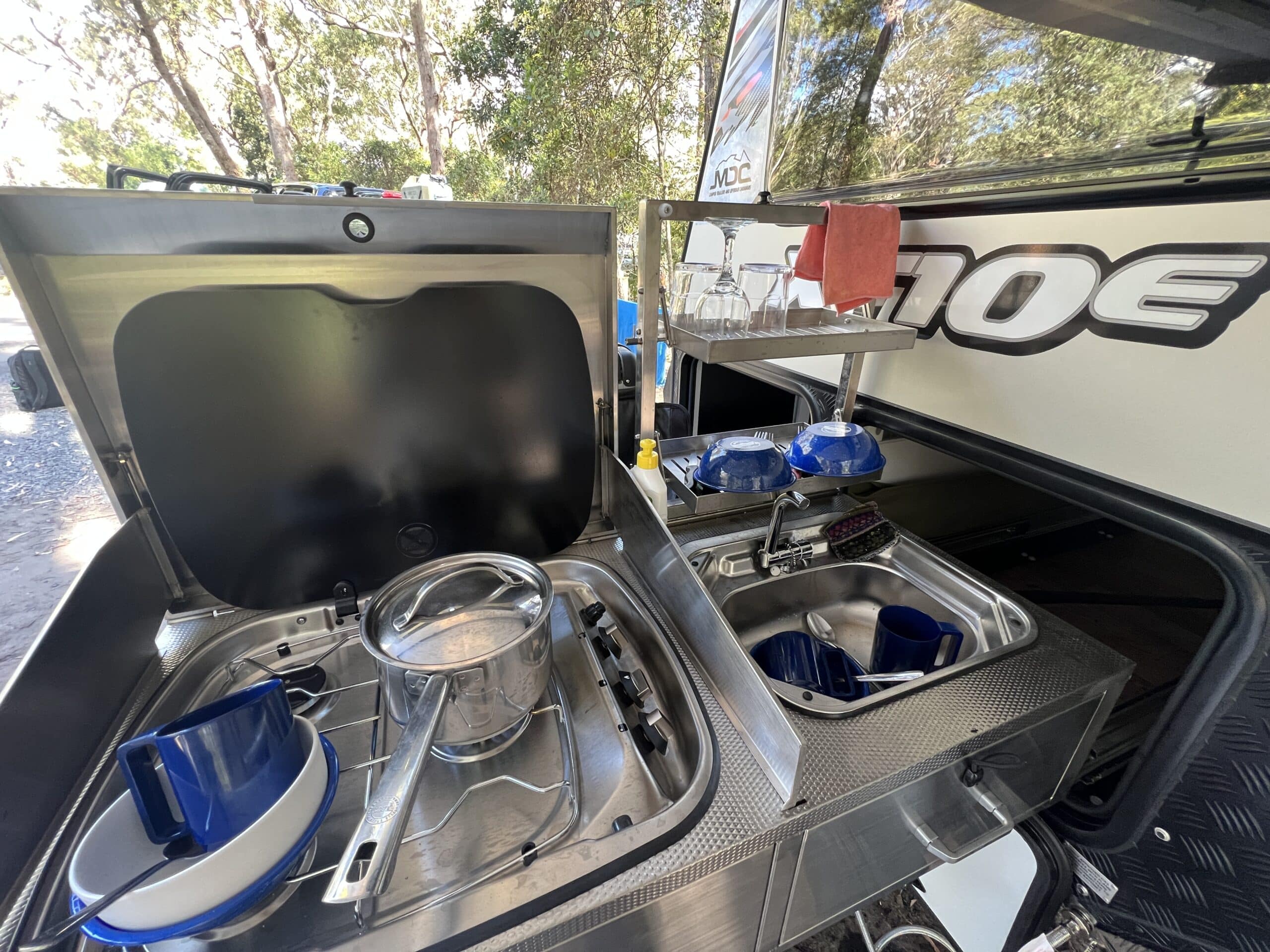 Creature comforts
For a ten-foot van, they sure have packed a hell of a lot into it. The heart of the whole thing is a 200Ah lithium battery, a LiFePRO+ unit, that's overseen by a slew of Projecta gear that controls the charging through the Anderson plug, the solar and also has a Bluetooth monitor, so checking on where things are at can be done from your phone.
Speaking of solar, there's an impressive 400W on the roof, which should see your fridge and LED lighting (fitted throughout) using almost nothing in terms of available power. There's also a Truma AC unit on the roof, that'll see the relatively cosy space inside cool down quickly and stay that way. Of course, if you go out and leave the AC cranked and find yourself coming back to the inside of an icebox, you could always kickstart the diesel heater which'll have you toasty in no time.
Truma also supplied the hot water unit for the external shower, which is a godsend after a long and dusty drive, and if your throat is in need of a cleansing too the inbuilt fridge slide has been built to accommodate up to a 90L chest fridge.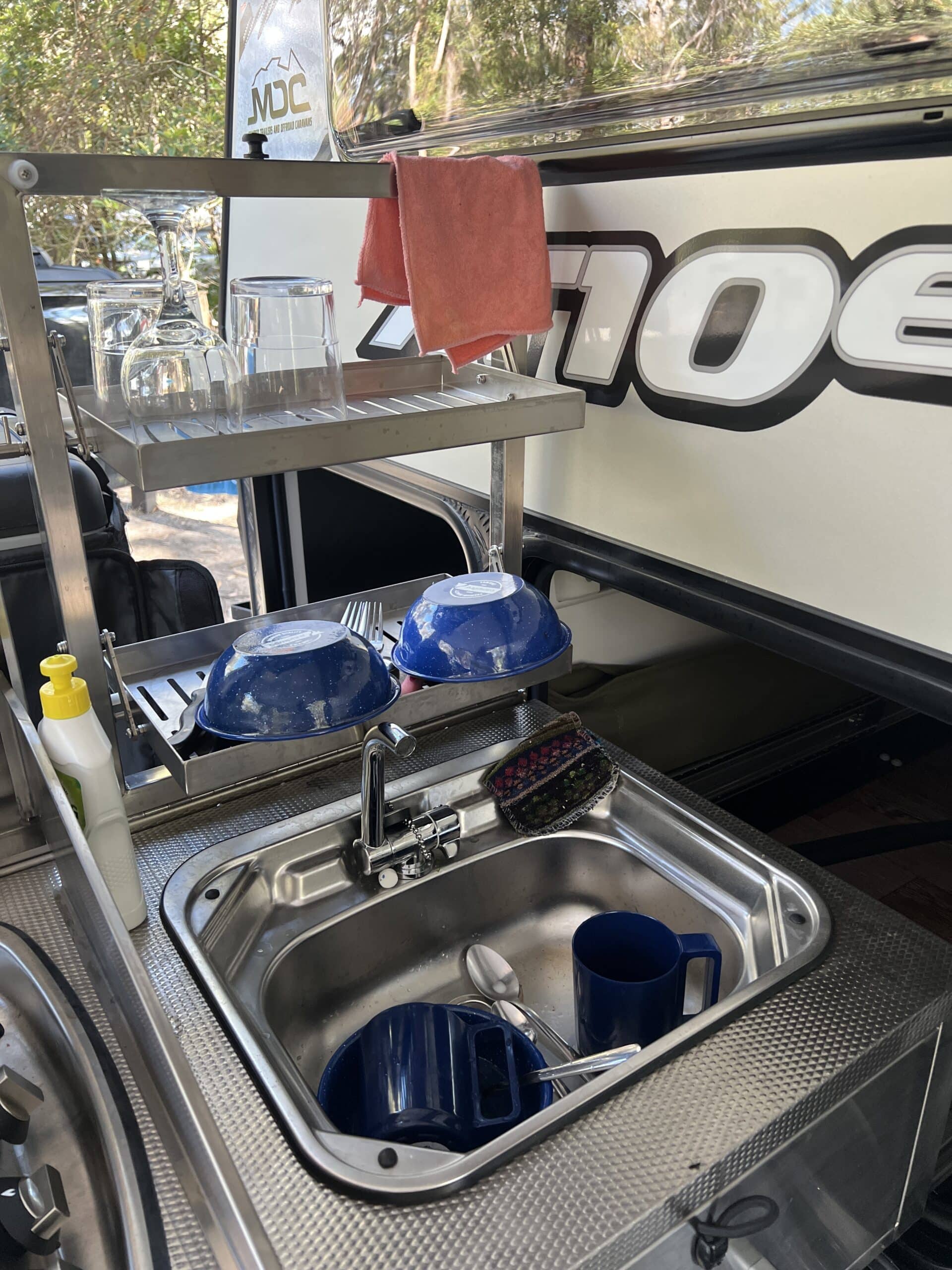 Kitchen and storage
The external stainless kitchen has been updated with a three burner gas stove and plenty of storage for cutlery and bench space for chopping veggies or having somewhere convenient to rest a tin – the fold out dish rack is genius. 
There's plenty of storage space throughout, with internal cupboards and shelves as well as multiple compartments dotted around the van externally. The front storage boxes contain a vented space for twin 4.5KG gas bottles and a pair of gas-strut assisted boxes for the diesel heater tank and for whatever else you feel like throwing in there (we used it for firewood, tools and a spare water jerry – which was totally unnecessary with the 120L water tank topped off before leaving).
There are several 240V outlets, but it's worth noting that they're for mains power only. If you're needing 240V, you'll need to bring your own inverter to the party.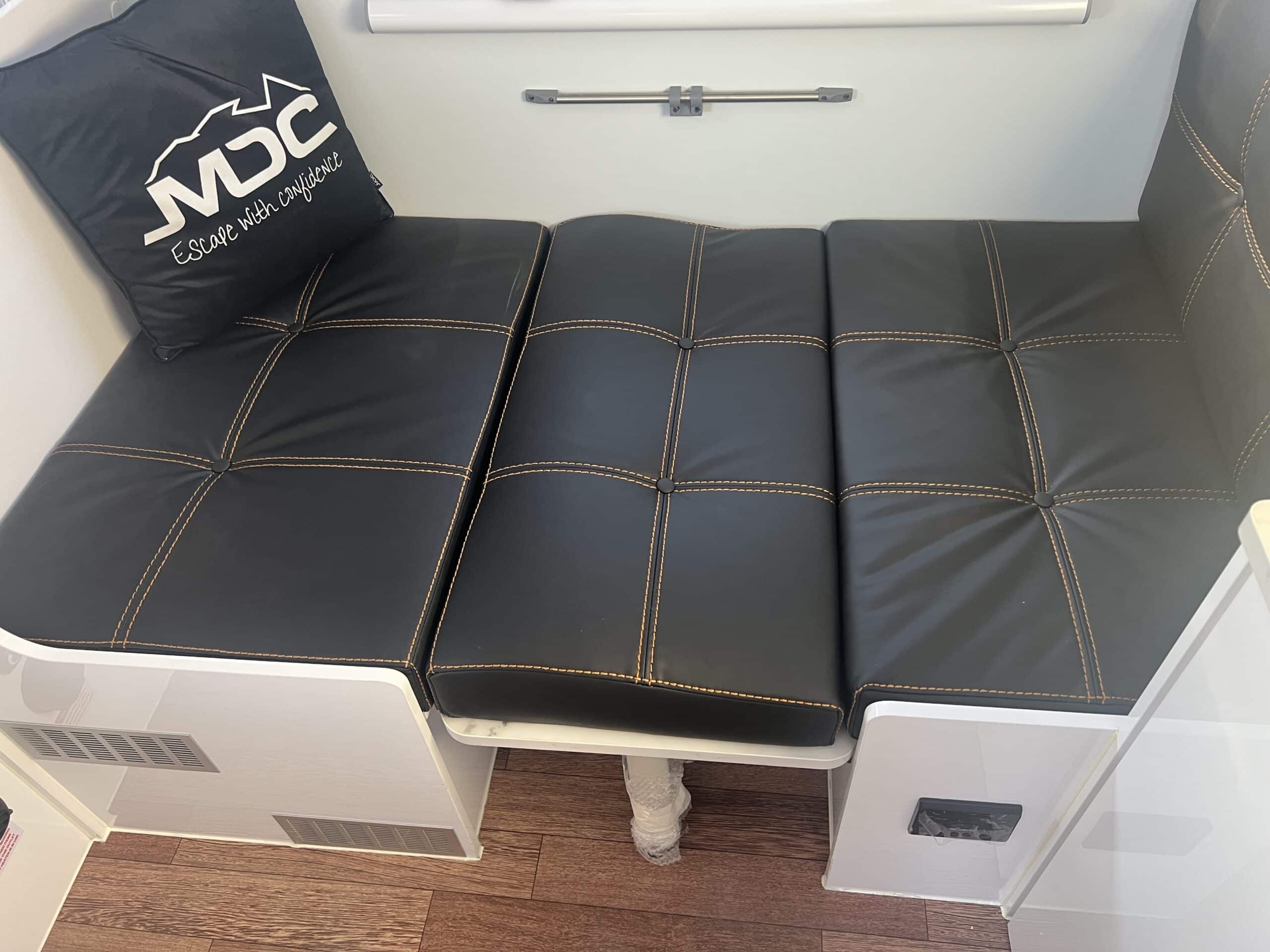 What's inside?
The internal layout is compact, but not claustrophobic. The queen bed is up towards the front of the van and the dinette (which folds down to a kid-sized bed) is at the back, with internal storage taking up the rest of the space. If you have 6 children and the in-laws with you, this is not the camper you're looking for, but for two people and one or two littlies it's a tough combo to beat. Oh, and it comes with an internal TV too. Personally, I don't go camping to watch re-runs of Buffy, and I'm not into sports that don't involve engines, but if you're the type of person who can't miss a match or simply can't wait to find out which girlfriend Xander will choose, MDC have your back.
Things we'd change
Look, I'd love to climb on my soapbox to tell you everything that's wrong with the XT10E, but the reality is that on our trip nothing really stuck out like the proverbial. I'd probably hit up my nearest camping supermarket for a collapsible bucket for the sink drainage, so water isn't turning the campsite into mud under the kitchen, and if the standard electric awning ever gives up the ghost, I'd likely replace it with a manually folding 270deg. item, but really, there's not much I didn't like.
The pantry was probably slightly undersized – the slide out rack provided a decent amount of space, but given the nature of the design a lot of the underneath space was largely inaccessible – the price paid for it being accessible from both inside and outside I guess.
If I'm being picky, I would have liked an internal sink (included on the larger XT12 foot models) and maybe a small induction stovetop for the days when the weather is too heinous for outdoors cooking, but for our trip neither was a problem.
Probably the standout complaint was the fridge slide compartment being too short (480mm) for our 70L Evakool (which admittedly is a tallboy), but it was not difficult having it plugged into the tow vehicle and lifting it onto the slide out when at camp, so it's hardly a massive criticism. It's worth noting though, especially given a fridge is one of the only things the XT10E doesn't come with. So if you're buying one to match your new camper, make sure it'll fit.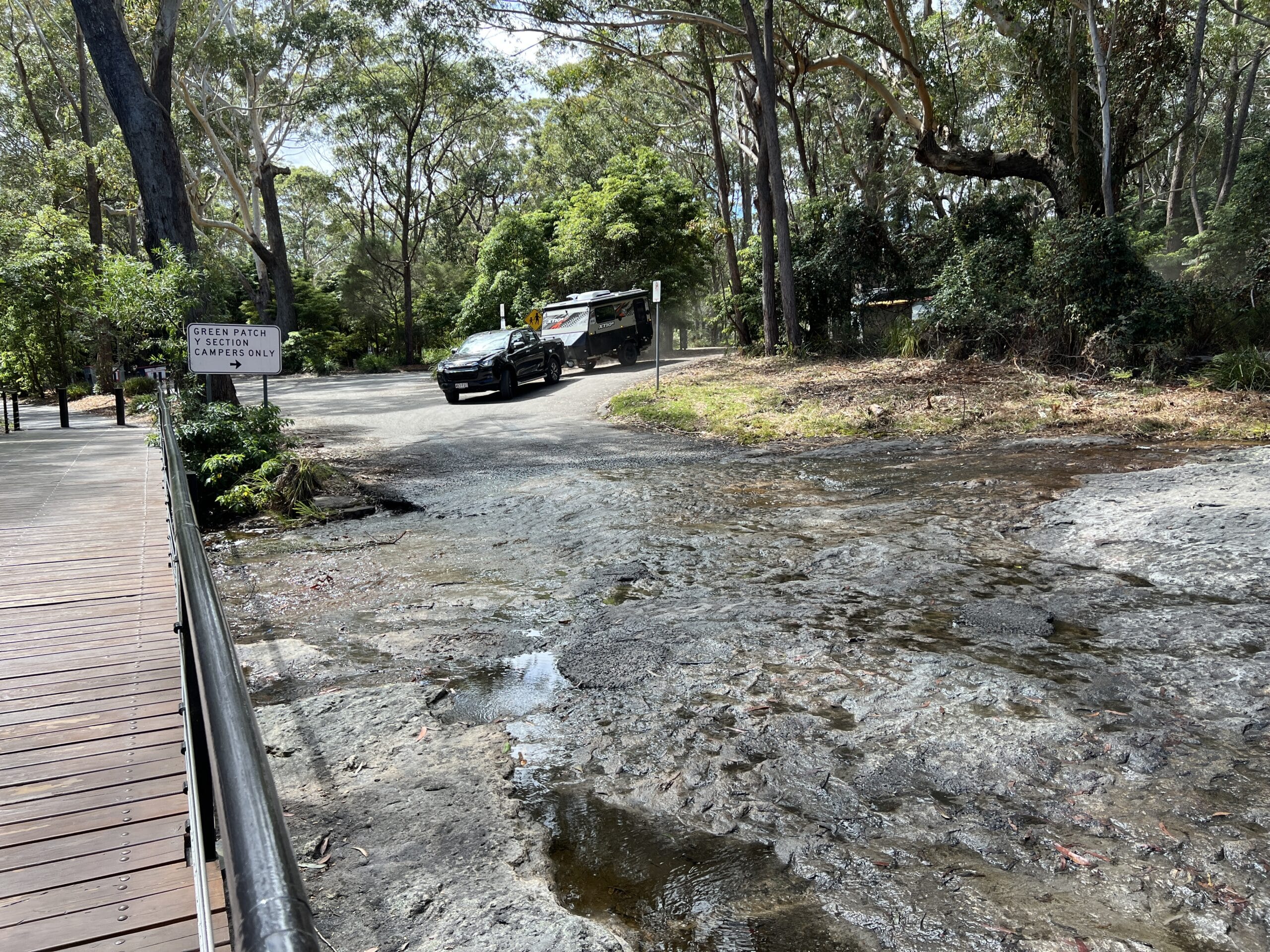 Long-term ownership
Probably the most interesting thing about the price point of this camper is that there's really very little to suggest that the XT10E would not lend itself exceptionally well to a solid decade or two of ownership.
The chassis is a proven design with a lifetime structural warranty. The aluminium composite siding is hard wearing and is a known quantity. The minimal canvas and easy set-up give you the best possible fighting chance against mould developing – not to mention is ideal if you're camping in the heat, cold or rain. It's a simple, effective and incredibly easy to live with design.
The lithium battery system is essentially foolproof and is a fantastic baseline for camping. As mentioned, I'd probably tweak it somewhat with a small inverter and single induction stove for indoor cuppa making, but it's exceptionally good straight out of the box. I also have to give MDC a nod for their commitment to keeping dust out of the camper when under tow. They've actually developed a detachable cover for the door vent that stops the red dirt from making its way inside. Nothing is ever fully dustproof, but this would have to be one of the closest campers we've seen to be able to make that claim. 
Sure, you'll maybe want to dabble in some minor customisations to suit you personally, but as a jumping-off point, I reckon the XT10E make a lot of sense for the prospective hybrid camper buyer. It's well-appointed, very well-priced and offers exceptional value for money.