Killing time in paradise – just how far can you go in two days?
Words and Images by Dan Watkins
Tunnel vision. We have all been guilty of it at one time or another, myself included. Racing to our intended destinations, determined to pack every available minute into our adventures or equally keen on getting home for a head start on the cleaning and pack up duties. In the past I would drive right by places of interest, falsely promising myself I would drop in for a look "next time" I was up (or over) this way. Byfield National Park is one such place, as much a destination in its own right as it is a brief stop on the way to or from somewhere else entirely. For me, it was the perfect place to spend the final couple of days of a recent trip to the Northern Territory and the Gulf before returning to Brisbane. What was originally to be a story of adventure somewhere else entirely, wet weather presented an opportunity to explore new horizons and this time I took it with both hands. Here's how I spent two days in Byfield National Park.
EXPLORE STONY CREEK
A short 11km from Byfield Road, along one of many forestry trails, lies the Stony Creek campground and day use area. The campground is located on the banks of the majestic Stony Creek with 14 numbered sites, ensuring some crowd control during peak periods. The day use area is a short hop across the creek and from here you can access the Venusta and Stony Creek walking circuits.
The Venusta Walking Circuit (900m) traces its way along the creek and through the state forest and is 20 minutes well spent. Equally so is a quiet ale sipped from the bank with ones feet dipped in the crystal-clear running water.
VISIT WATER PARK CREEK DAY USE AREA
Another of Byfield's day use areas, this section of Water Park Creek is about as picturesque as it gets. Entering from Waterpark Road, you will cross one of the more idyllic causeways in the area. Peering out the window at the water on the upstream side is like looking across a mirror as even the most minor detail in the surrounding landscape is reflected on the waters' surface.
Wander by Water Park Creek and through the cycads and turpentine tress along the Bowenia Rainforest Circuit (1.2km). This short walk is accessible from the day use area and is another one well worth the minimal effort it takes to complete.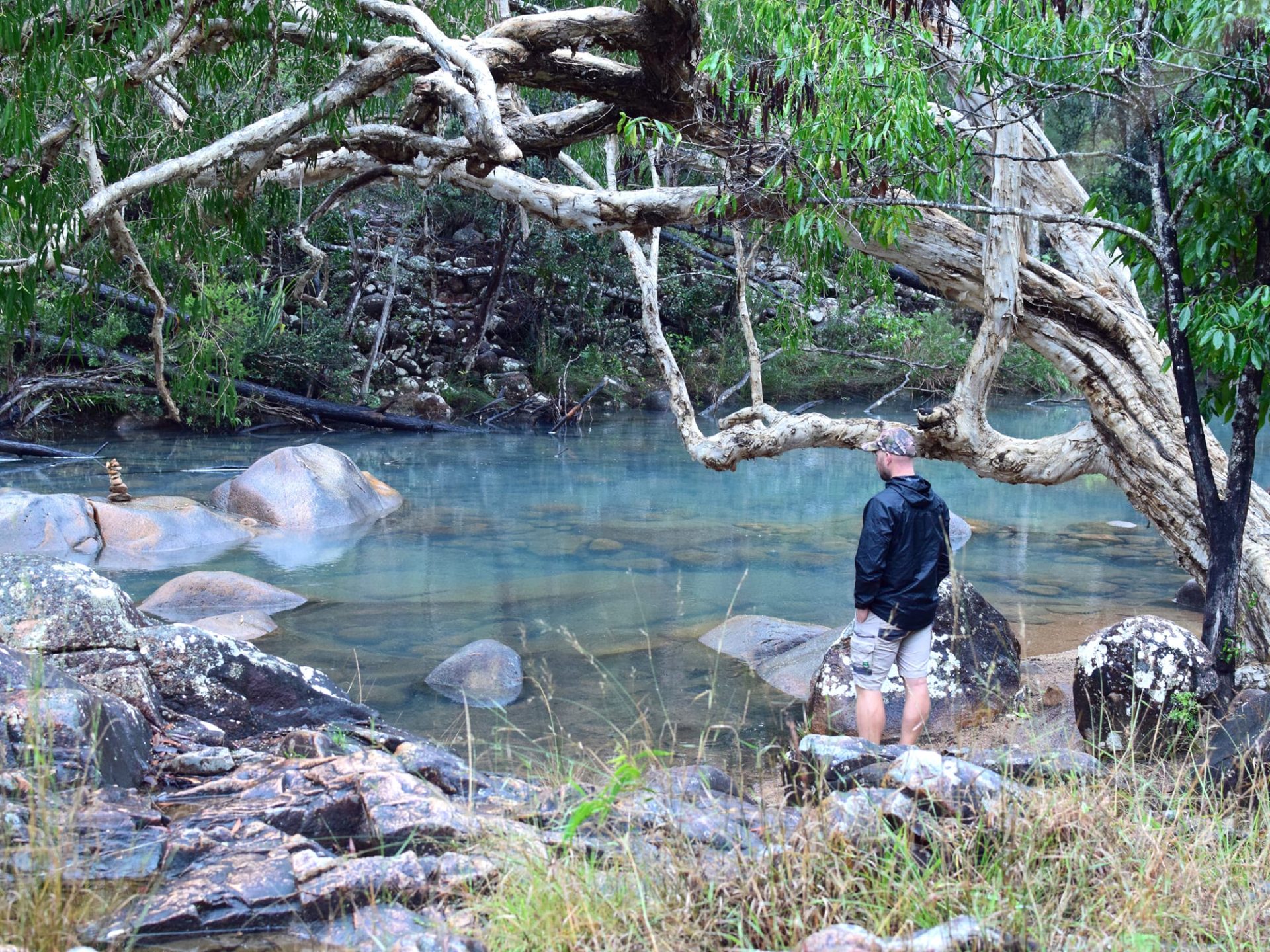 DRIVE BIG SANDY
Everyone loves a four-wheel driving challenge, and depending upon the time of year and prevailing conditions, Big Sandy is certainly that. On approach this climb makes Fraser Island's Ngkala Rocks bypass track look like Main Street. Steep, soft and seemingly endless, Big Sandy requires correct gear selection, reduced tyre pressures along with consistent and steady throttle. As part of the Stockyard Point Track it is one of the more interesting beach access/single tracks I have driven. The view upon rolling out onto Nine Mile Beach is reward enough for the successful completion of Big Sandy.
TAKE IN NINE MILE BEACH
Presumably nine miles long, a protracted round trip commencing at the Nine Mile Access Track doesn't take long. Protected at either end by rocky headland, this short section of white sandy beach epitomises the classic Queensland coast. At the right time of year you won't have to look far for your own patch of sand and if the primary purpose of a bull bar is to reduce vehicle and occupant damage from animal strikes, its secondary purpose must surely be as a seat or leaning post to enjoy views like this.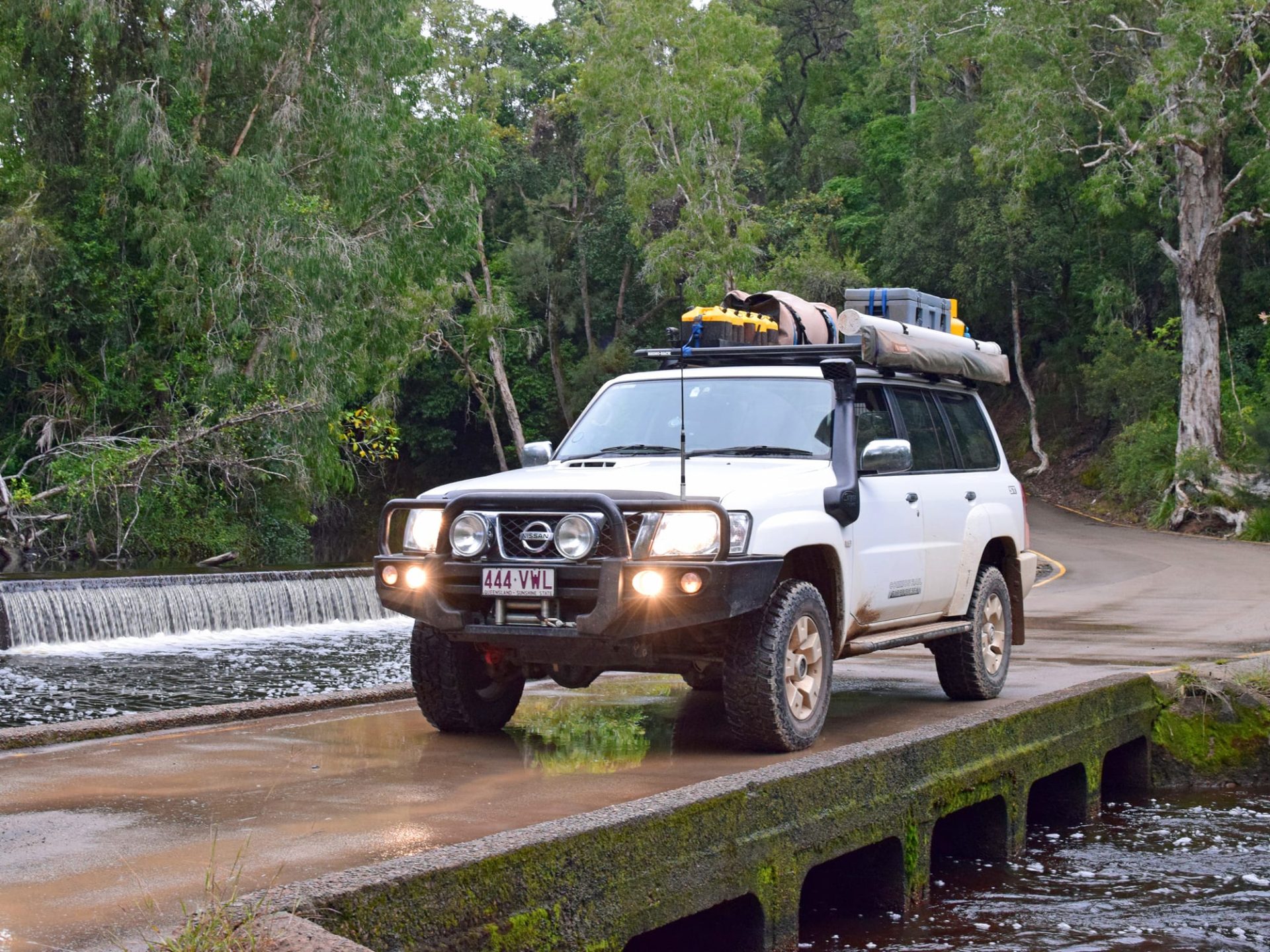 CHECK OUT CORIO BAY
At the southern end of Nine Mile Beach lies the beautiful Corio Bay. Take the access track off the main beach and pop in behind Water Park Point Headland for a spot of lunch on the foreshore of the bay. With the tide out, a careful walk along the sand flats is a great way to spend an hour or so exploring this Byfield gem.
WET A LINE IN WATER PARK CREEK
Turning onto Corbetts Landing Road from Byfield Road will take you to Corbetts Landing boat ramp and an accessible section of Water Park Creek. The dark water and mangrove-lined banks look for all money like they would hold a barra or any other welcome bycatch. The creek bank on the boat ramp side has been retained by a fairly serious looking log wall, providing anglers with a safe position from which to fish well out of harm's reach. To not spend some time flicking a few lures here would be an opportunity wasted!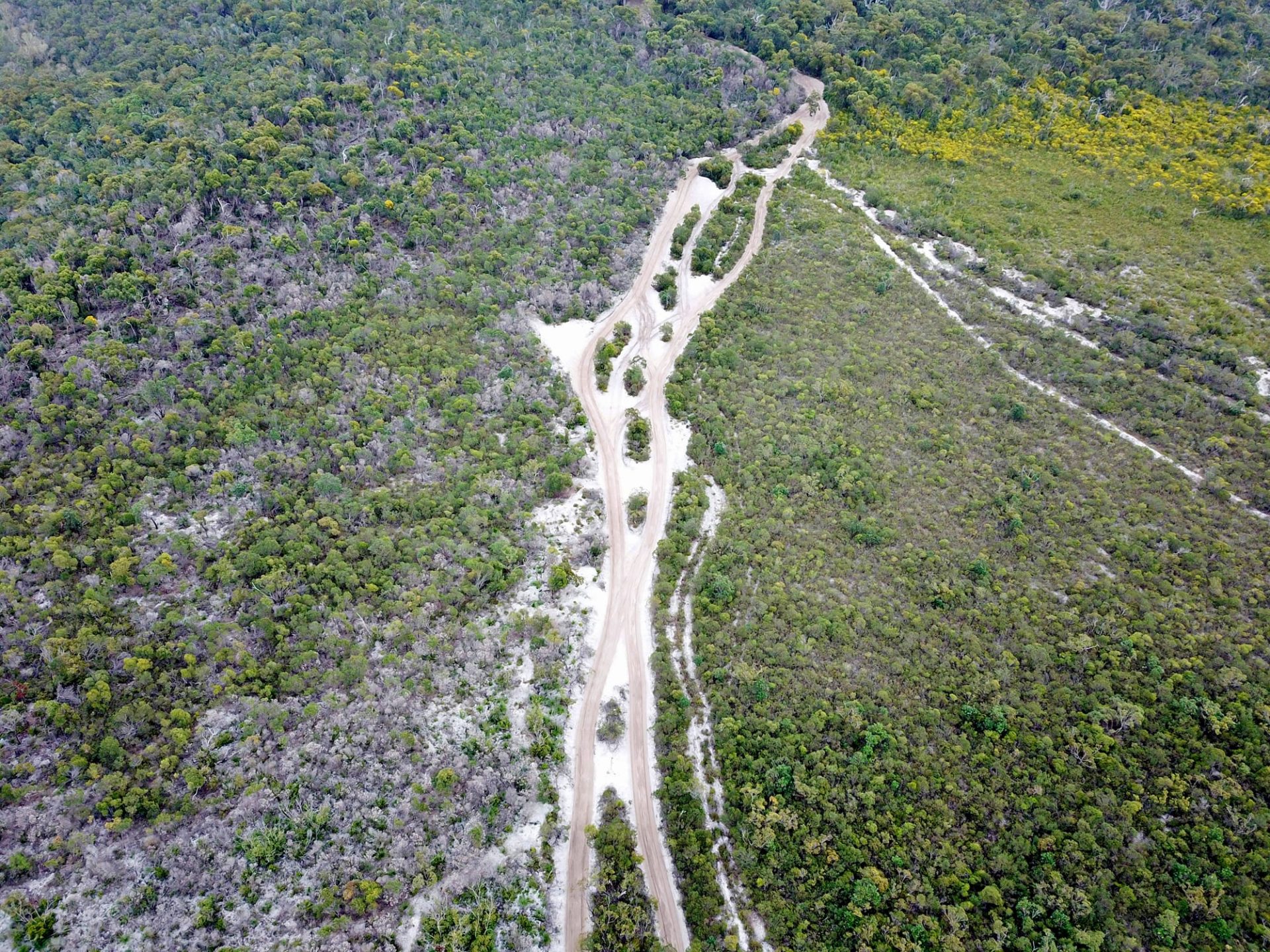 DRIVE THE FORESTRY TRAILS
There are an absolute myriad of publicly accessible tracks and trails throughout the Byfield National Park area requiring little more than a softroader for safe passage. The simplicity of much of the driving belies the sights and experiences along the way. Accessible roads are well-signed and if you are running any of the Hema suite of products you won't get lost. Terrain, topography and vegetation changes are frequent and highlight the wonderful diversity of the area. Without travelling too far one can expect to encounter sections of coastal heath, wallum swamp, rainforest, eucalypt woodland and pine plantations.
DESTINATION DETAILS
Where: Byfield National Park is approximately one hour north of Rockhampton or 30 mins north of Yeppoon.
Camping: Byfield National Park has a multitude of campsite offerings from creek side to ocean side, easily accessible to a little more hectic. Bookings can be made through the NPSR website.
Fuel and Supplies: Yeppoon to the south is the nearest major provincial centre and has everything you could possibly need. The nearby town of Byfield has fuel should you require.
Trip Standard: The forestry trails are generally straightforward. Traversing the dunes could prove difficult after prolonged periods without rain. Open beach driving is easy on the low end of the tide cycle.