What with all of us being in lock-down, we're all scratching around trying to find a way to get our four-wheel drive fix while stuck at home. I think we may have stumbled across the answer: SnowRunner. You'll find the game website and all the info you need here.
Now, don't get me wrong, some folks, like Deano, have a few RC toys that you can fling around the backyard, rock crawling and whatnot, but this has its limits. Battery charge times, limited terrain and, at the end of the day, you're really only playing with toys. Me, I don't mind delving into the virtual realm of gaming, and thankfully I've been handed a copy of the latest off-road simulator called SnowRunner.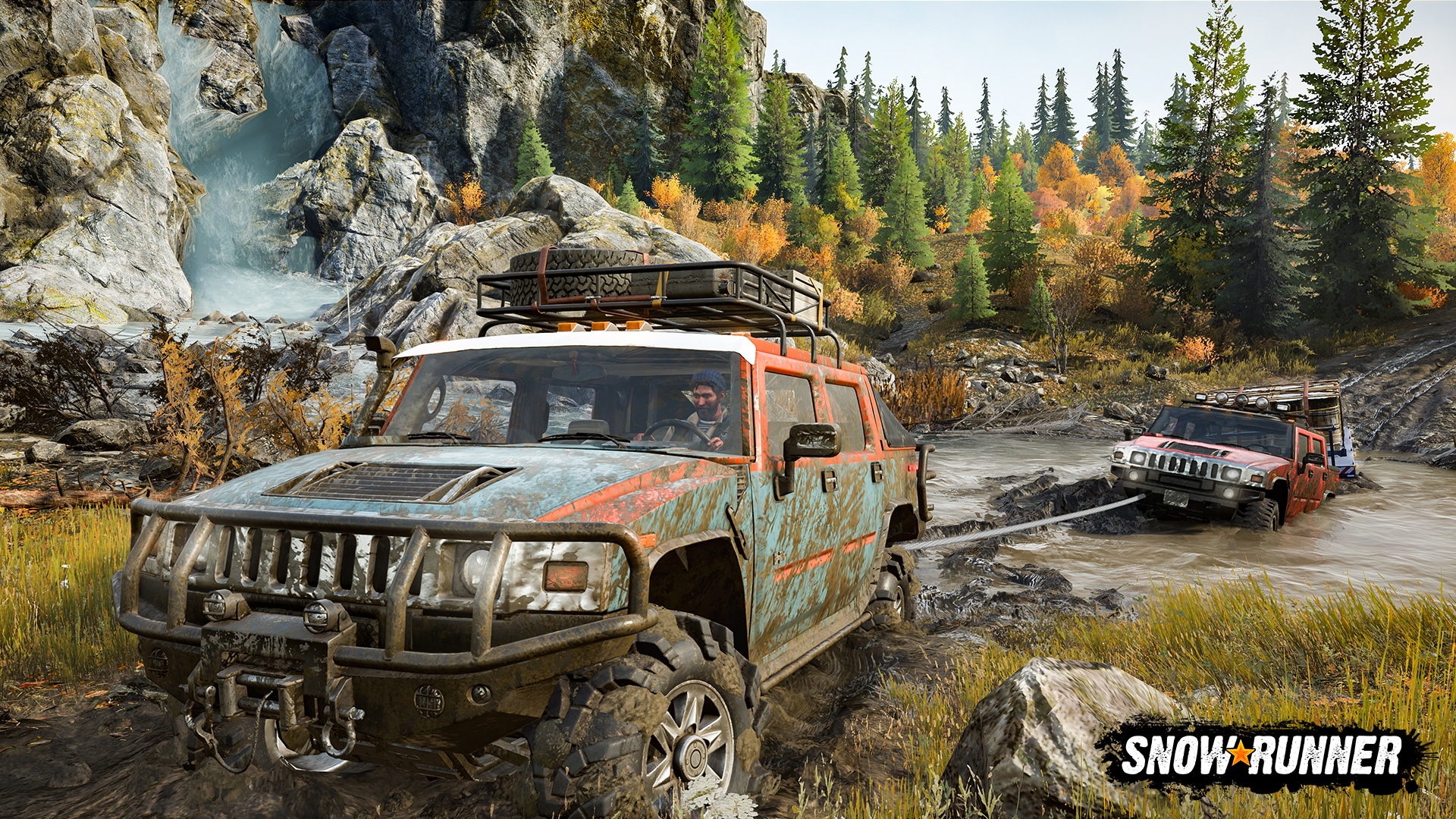 It comes from the team behind the SpinTires MudRunner series, Saber Interactive, so straight off the bat you know it's going to be good. It's available for punters across all major platforms, whether you be an Xbox one player, Play Station 4 hoodlum or, like me, can press the work PC into service as a games machine.
The game itself is set in the US, and the first few 'missions' are based around rebuilding a washed-away bridge. From navigating the muddy trails to picking up a proper GMC Truck to run the building materials back and forth, you're into the action straight away. You've got 40 absolutely real-world vehicles to choose from, including a proper International 5070 Paystar, a Chevy CK1500 and all the way up to a Cat 745C.
I've only managed to spend about an hour in the game so far, and it is proper immersive. From locking up the diffs, having to use reverse gear, and an actual working handbrake (it's more than a bit of a novelty for us Tojo pilots), it's all about the line and momentum. You can even have an 'oops' moment and actually do damage (it would seem I have a problem with front right tyres and guards), have to repair it, then head back out on to the trails again. And there's winching to be done, water crossings to be driven, rocky climbs, snow and, of course, mud up to the door handles.
We got to sit down (over email, of course), with the developers of the SnowRunner (and SpinTires series), and throw a few pertinent questions around to help us understand exactly how a game like this is built.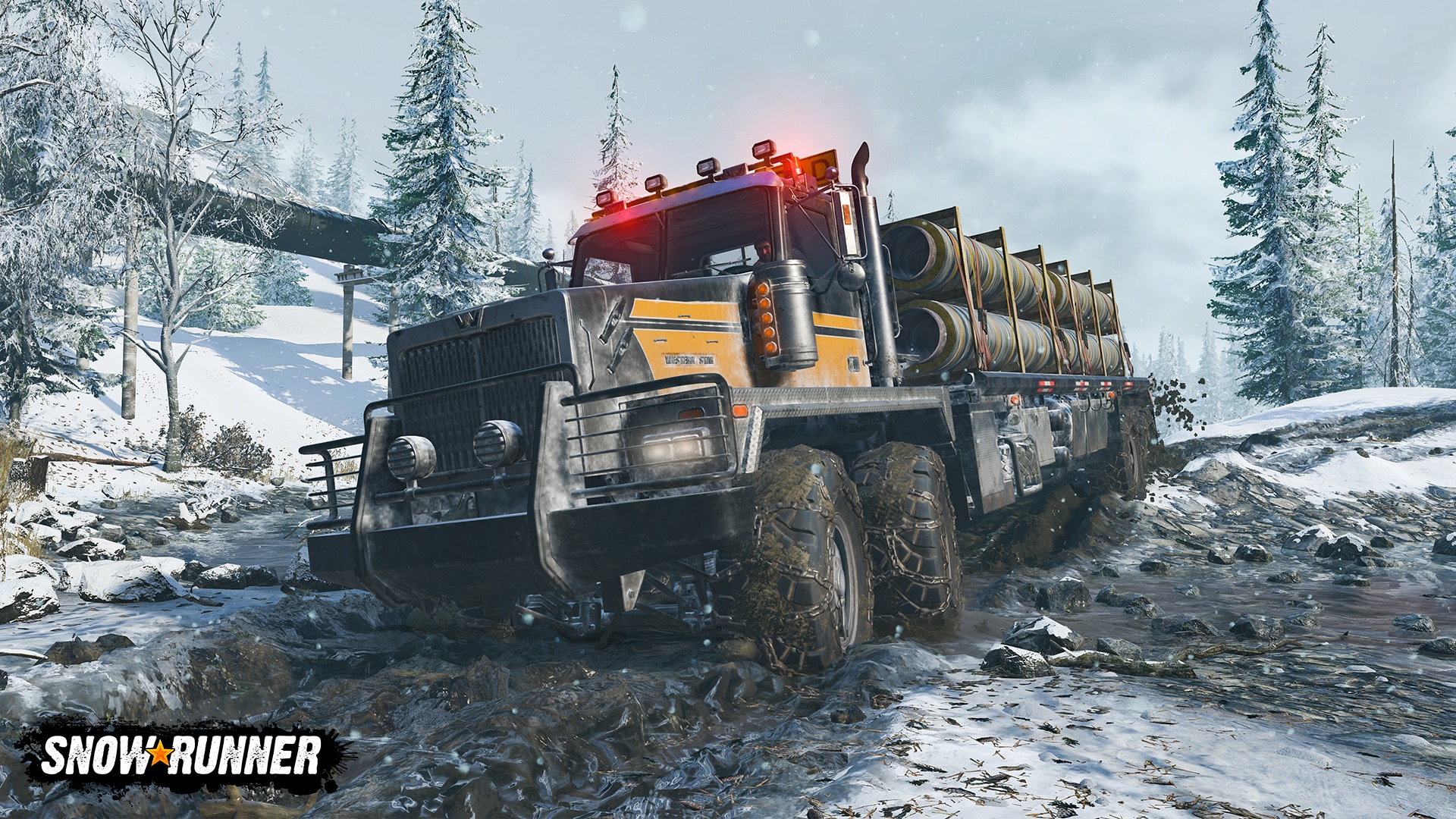 Question: How were the physics and performance of each vehicle worked out? Was there a requirement to utilise the real vehicles to get an accurate understanding of their performance?
Saber answer: Yes, we wanted to have as close to a real-life experience as possible. This meant modelling realistic interactions, be it between different physics objects in the cars themselves and how those specific models act, or with unique environments. SnowRunner has raging rivers, massive snowdrifts, deep thick mud, and way more – how each of those acts has to be different and interesting, from a realism perspective as well as a gameplay one.
Of course, we are making a game here, and that means some liberties are taken with the simulation to ensure interesting play. SnowRunner is part simulation, but it's also about driving the heaviest vehicles in the toughest climates and making sure that's fun and accessible also takes priority.
Question: Where was the real-world testing undertaken and are there any images of the testing/behind the scenes?
Saber answer: We actually did relatively little real-world testing compared to what you might expect. We source a lot of footage from YouTube and elsewhere to ensure we're being as true to the real world as possible. However, the logistics and costs to go out and drive an endless series of trucks through a horrific series of mud, snow, ice, and lord knows what else – it's a little on the high side, fun as it would be.
However, Pavel did go mudding with some friends of his during development, giving him some insight into the real-world feeling of driving through all that mess. We hope that comes through in the game!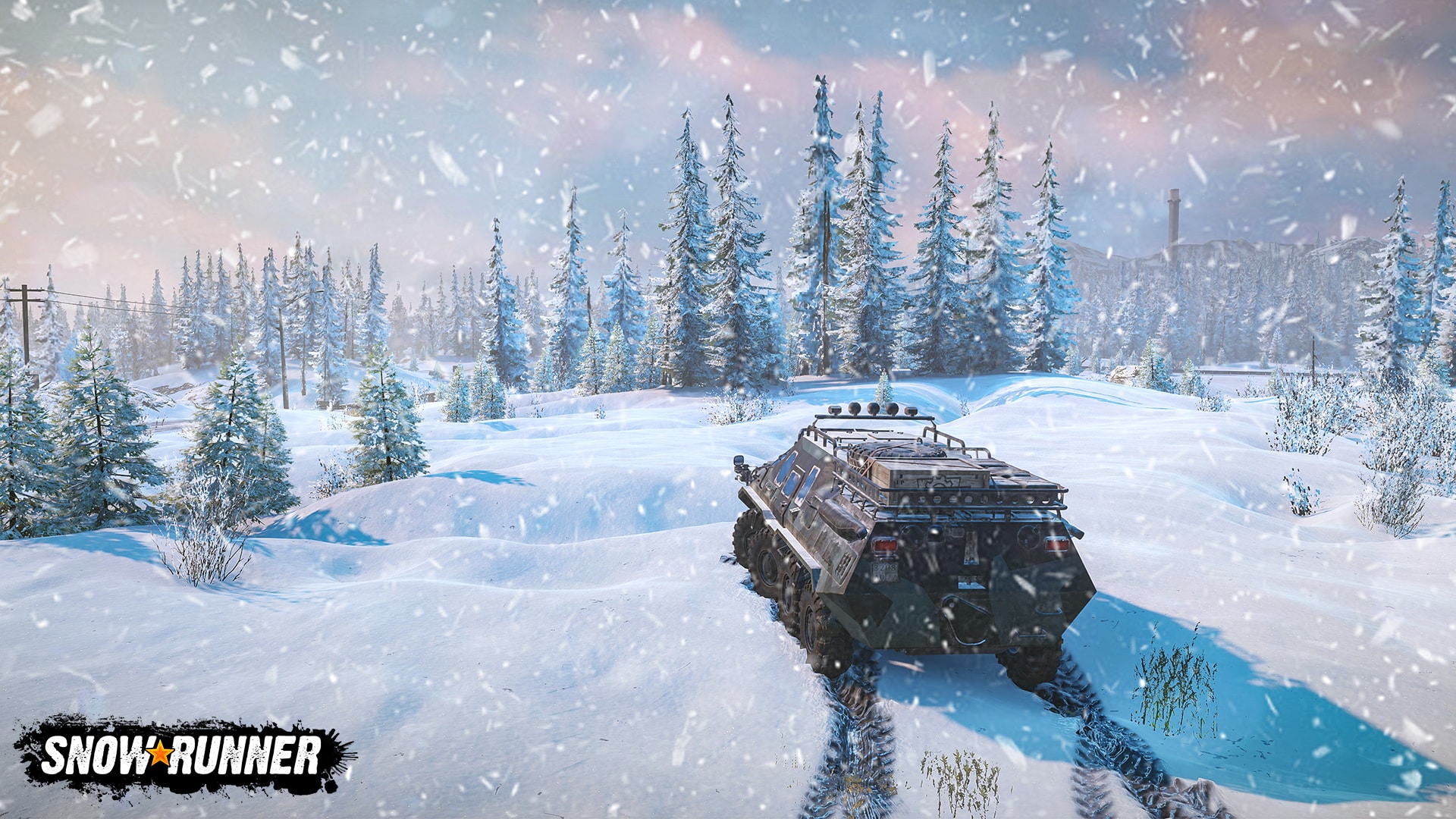 Question:  Is the terrain maps in the game based around any specific area or real-world place/region? i.e. similar to or based around X state in the US.
Saber answer: So our three main regions are Michigan, Taymir and Alaska. We used satellite shots of those real-world areas to build those maps. Now if you live there you probably can't drive to your actual house and say hello to your dog, but you'll likely recognise the kind of terrain we've created, how an area is laid out, or a specific road. We're looking forward to seeing how players from those areas react to our recreations.
Question: You have the ability to play with up to four players together; is that cross-platform, or all must be using the same system? Also, does it allow for split-screen playing on the one device/console? – i.e. kids vs dad?
Saber answer: Currently we only support same-system multiplayer with multiple consoles, or computers. We'd like to investigate other possibilities post-launch, as we have in our other games such as World War Z.
Make sure you stick around, cause once I've been able to sink a few more hours into SnowRunner, I'll do a bit of screen recording and share some driving fun with you, good folks. In the mean time, have a go at the teaser video below.