With more and more connections needed between what you're towing and your tow-rig, finding a neat way to mount all those connections has been a problem for some time. We've just gotten off the phone with the folks over at TLR (the team behind Out Of Town 4WD), and they've launched a multiplug bracket to suit the 200 Series LandCruiser.
Long gone are the days of just plugging in the lights for the caravan or camper and heading off into the great unknown. Now you've got to think about an Anderson plug to supply power from the tow vehicle to the trailer's DC-DC charging system, a plug to run solar on the tow vehicle through to the trailer, and some new caravans are even equipped with reversing cameras that you'll often need to wire through a plug too – not even thinking about a breakaway cable, or caravan ABS systems. Finding somewhere to mount all the connections close to the centre of the tow-rig often makes for a messy rear bar and tow coupling.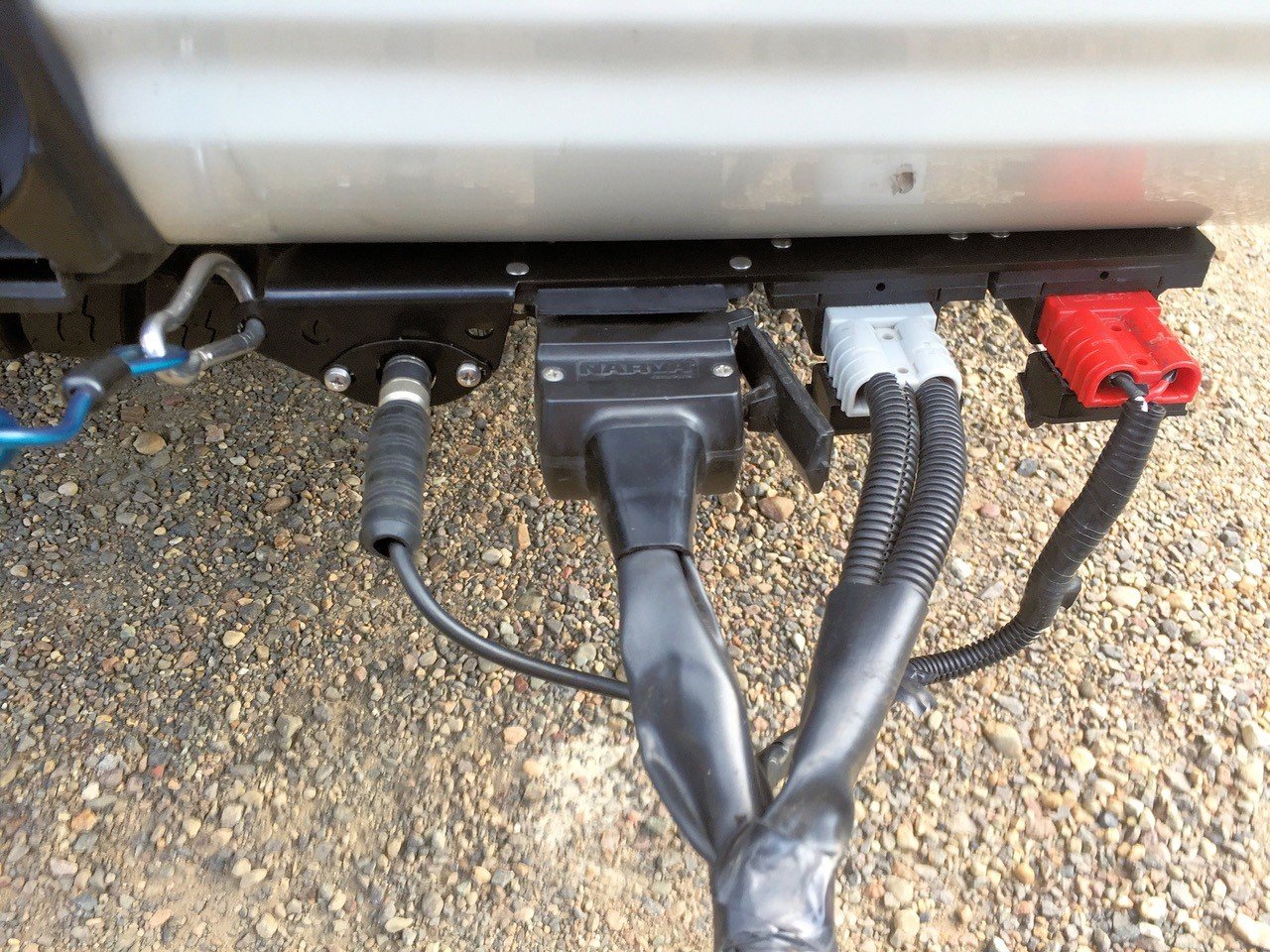 The TLR team has now released the multiplug bracket to allow you to mount a bunch of different sockets and connections, as well as the breakaway cable, and it mounts directly to the 200 Series LandCruiser's rear. It's available in stainless steel or black powder-coated stainless steel to suit the vehicle it's mounted to. There are two options available – a four-plug option and a three-plug option.
Option one accommodates up to four plugs, used when you plan to have 1 x trailer plug (7 or 12 pin flat), 2 x Anderson plugs and a reversing camera.
Option two accommodates up to three plugs, where you plan to have 1 x trailer plug (7 or 12 pin flat) and a combination of either 1 x camera and 1 x Anderson, or 2 x Anderson plugs but no camera. This unit is a little more compact and will get the job done if you don't need as many connections.
For those looking to deck out their tow-rig, and even wanting to get a few odd-jobs out of the way while self-isolating, then this may well be something for you. You can get the multiplug bracket at the TLR website here and it will set you back just $85.