The Rhino-Rack Stow It is one of the most simple and effective lockable shovel holders on the market.
One of the most important pieces of recovery equipment you should always take with you off-road is a shovel, and the Rhino-Rack Stow It Utility Holder has got to be one of the easiest and most secure ways to carry this vital bit of kit.
The Stow It is incredibly easy to use. Simply unlock with the supplied key, squeeze the two buttons and the top pops up allowing you to place your shovel in situ. Then just close the top down on the shovel and lock. That's it! The rubber inserts hold your shovel, paddle, fishing rod or other similarly shaped item securely in place.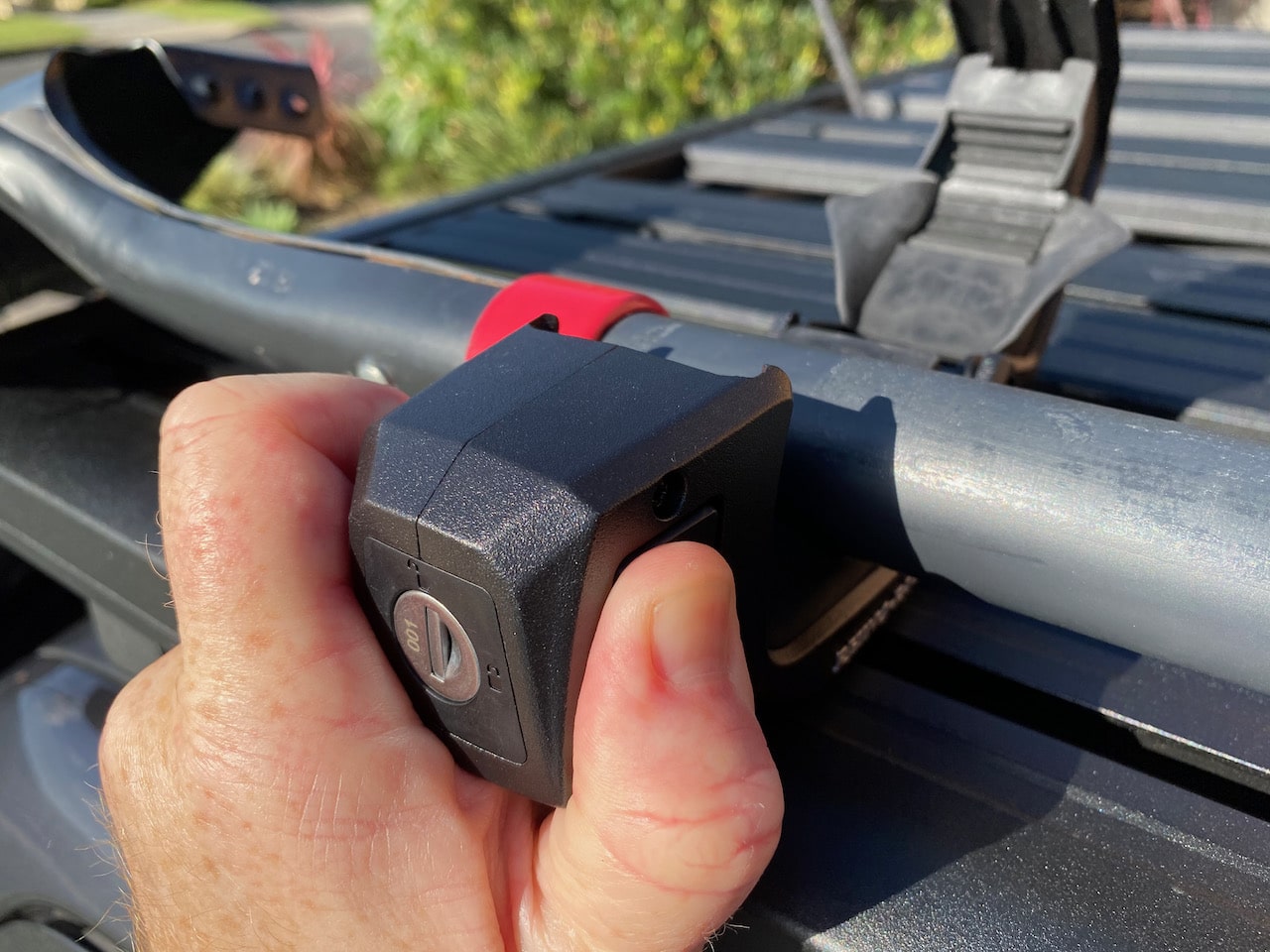 The Stow It has been designed for universal fitment to the Rhino-Rack Pioneer Platform, Heavy Duty Bars and Vortex Bars. Installation is almost as simple as operation; using the supplied hardware the Stow It can be fitted in a couple of minutes.
Stow It is manufactured from powder-coated lightweight aluminium, is spring loaded for quick locking and release, features a secure ratchet locking mechanism, accepts 10-50mm diameter items and has an 8kg load capacity.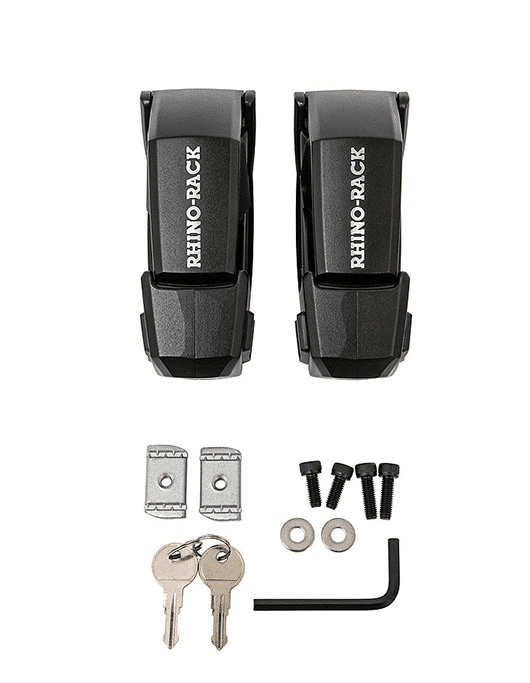 The key locking setup can be matched to your roof system and it's easy to replace the lock barrel. Additional mounting brackets available for compatibility with all Pioneer Systems.
Rhino-Rack even offers a $39 service kit for the Stow It which comes with replacement rubbers, nuts and bolts to keep this handy little device operating like new.
RRP: $109
Website: Rhino-Rack