With Victoria once again coming out of lockdown we thought it a great time to take a look at the Top 5 4X4 Trips less than 100km from Melbourne.
Words & photos: Glenn Marshall
Unsealed 4X4 freelancer Gary Tischer reckons Brisbane is 'the best place to live if your passion is heading bush in your 4WD'. Well, I beg to differ. In fact, I believe that Melbourne is the mecca for the best four-wheel driving tracks, so here are the Top 5 4X4 Trips less than 100km from the metropolis they call Melbourne, where the bureaucrats sip their lattés and close our tracks with their poison pens. We have tracks that are scarily steep, covered in sticky black mud, slippery red clay and diff-cracking rocks, and water crossings that can turn your fan blades into radiator-slashing weapons. If you haven't discovered what's in your own backyard, it's time you did before all the tracks are closed.
MOUNT DISAPPOINTMENT (@ 54km as the crow flies)
When Hume and Hovell arrived at Mount Disappointment, they expected to see Port Phillip Bay. They couldn't (due to tall trees), so they named the landmark after how they felt. The State Forest is disappointing in name only and is home to some great off-road driving on numerous 4X4 and forest tracks. The best access is from Heathcote Junction via the Hume Freeway – get off at the Wandong-Kilmore exit (C279). North Mountain Road will take you into the heart of the State Park.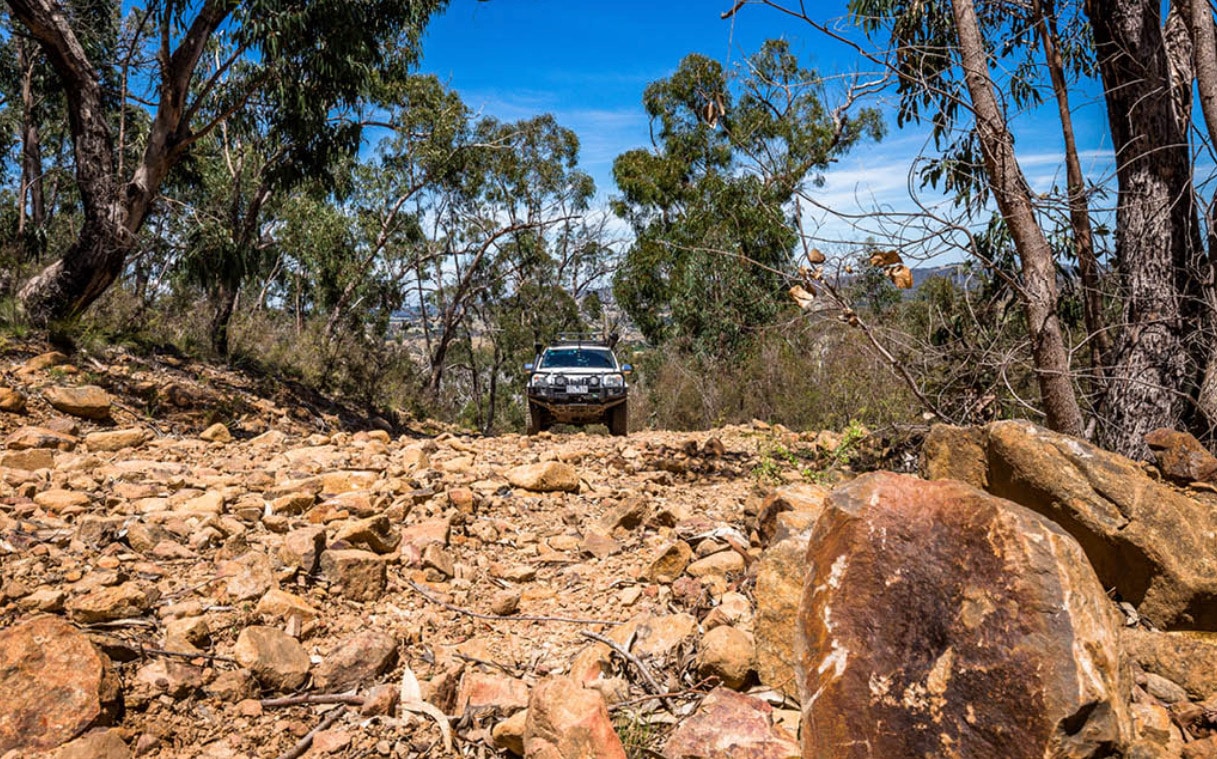 Mount Disappointment is ideal for a day trip, or even better, a weekend getaway. The best tracks are seasonally closed and good rains improve the look of Strath Creek Falls. There's still plenty of evidence of the 2009 Black Saturday fires (especially along Board Road, where old growth trees have faded grey, killed by the heat of the fire). It's a challenging drive up the rocky Phone Track from the junction with Phosphate Track; and Quarry Road isn't for the faint-hearted.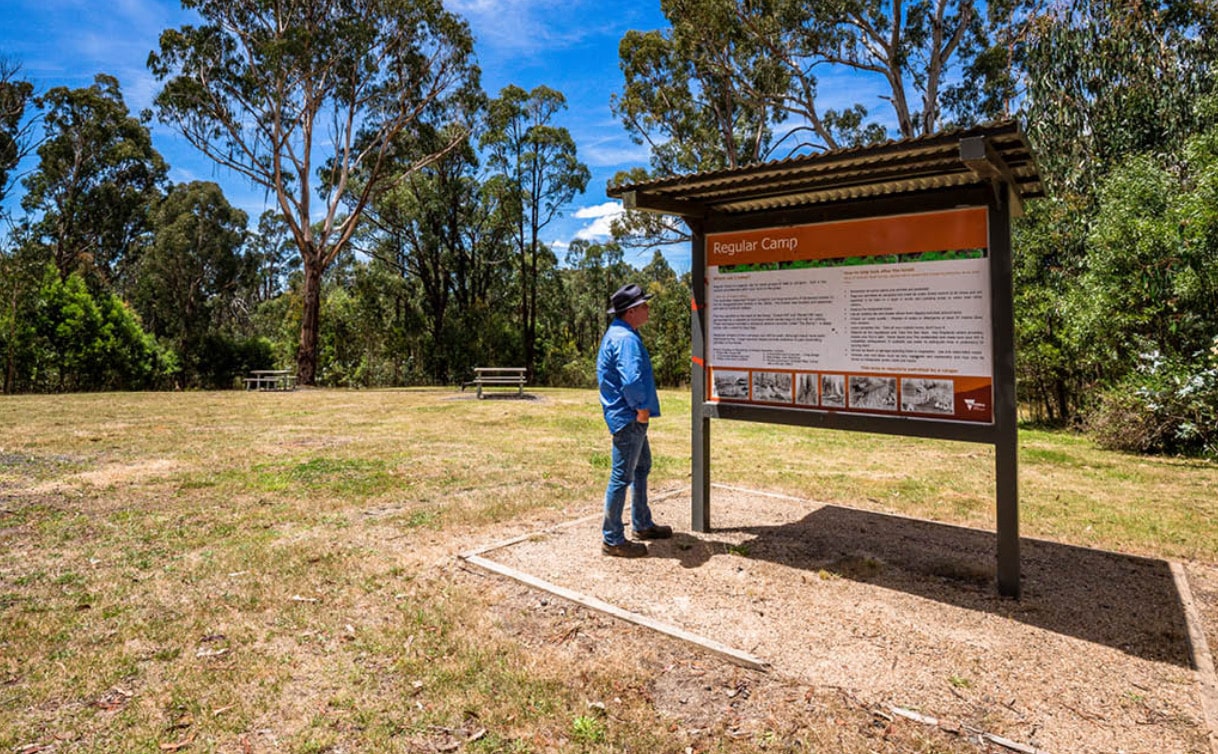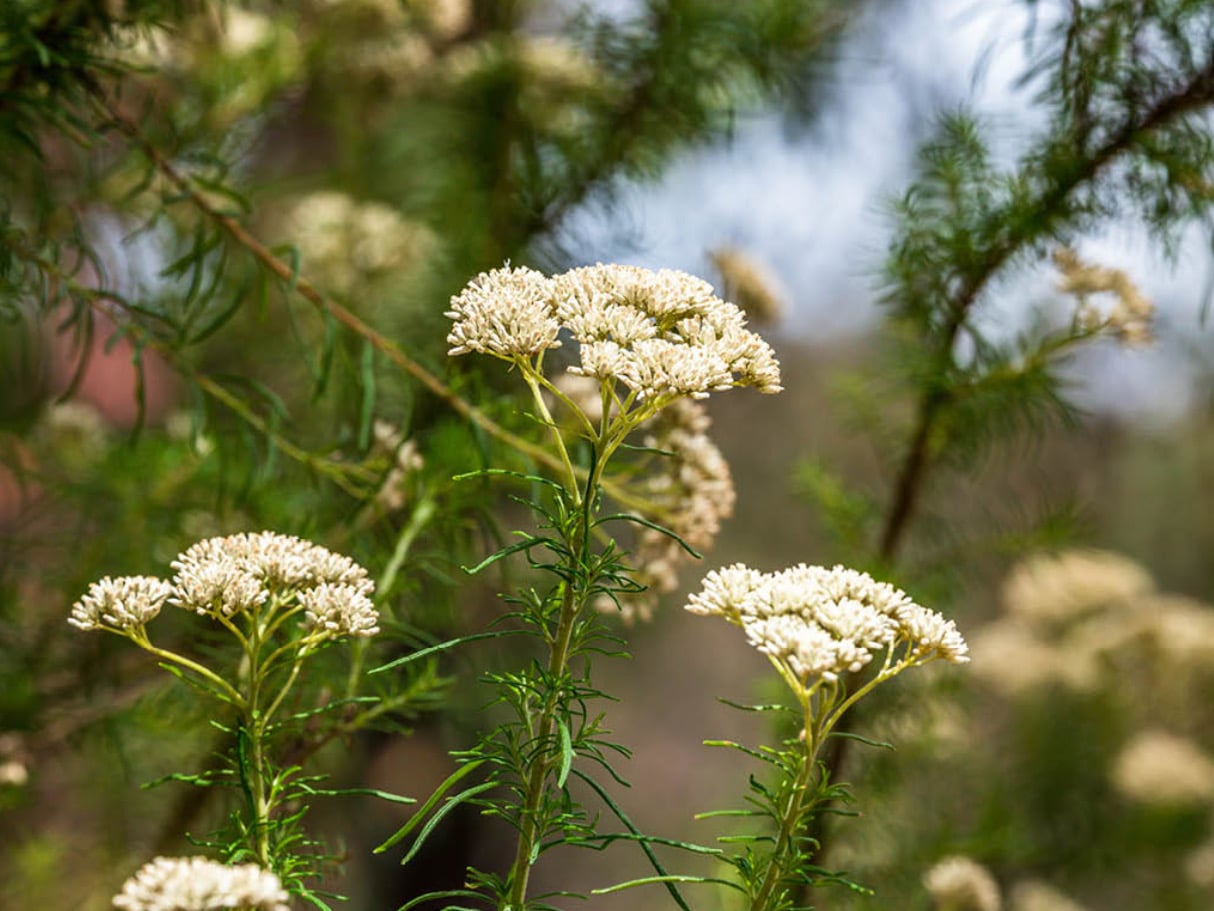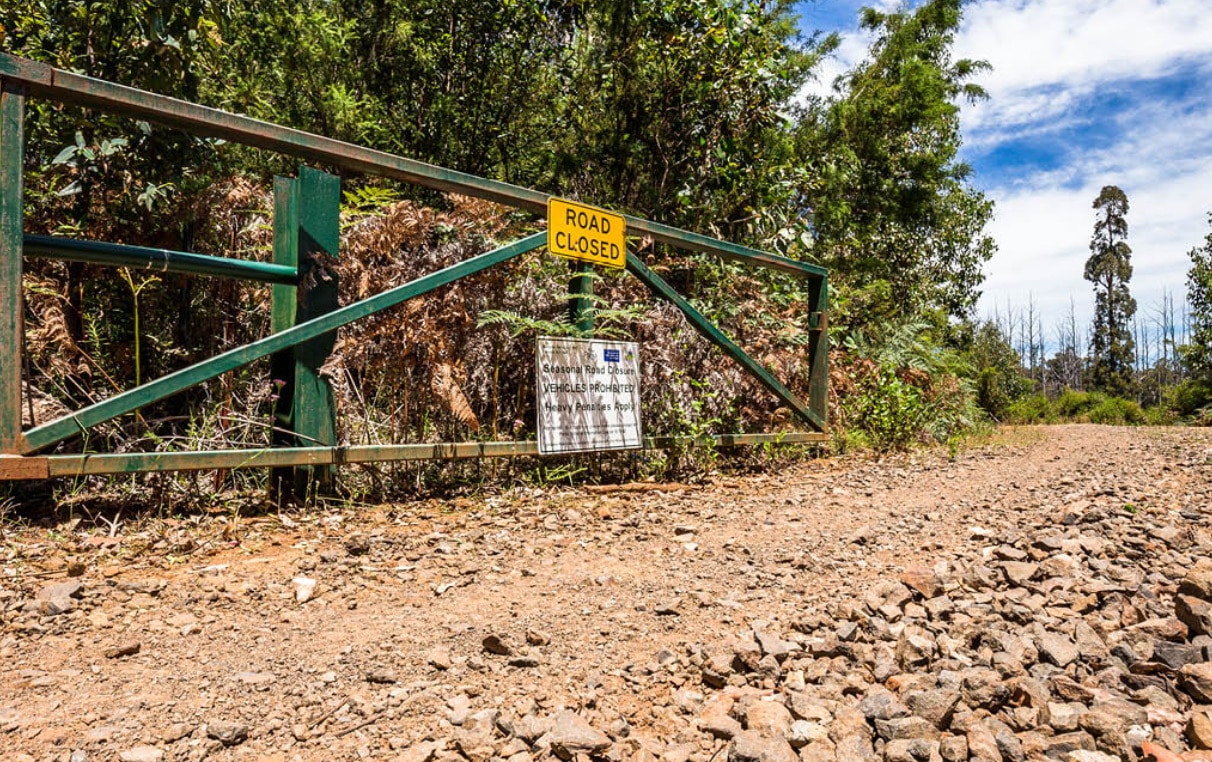 There are a couple of campsites – Regular Camp and No.1 Camp (with pit toilets and tables) – but No.1 Camp is better suited to groups, caravans and camper trailers. Whilst you can't drive to the summit, you can tackle the 3.5km return walk from the Blairs Hut picnic area.
YARRA STATE FOREST (@ 76km as the crow flies)
I learnt the demands of driving a 4X4 on the tracks of the Yarra State Forest near Warburton. A lot has changed since then, but there are still some awesome tracks just waiting to test you. The area is still used to harvest Mountain Ash, so be aware that you may meet log trucks along any of the forest roads and they have right-of-way.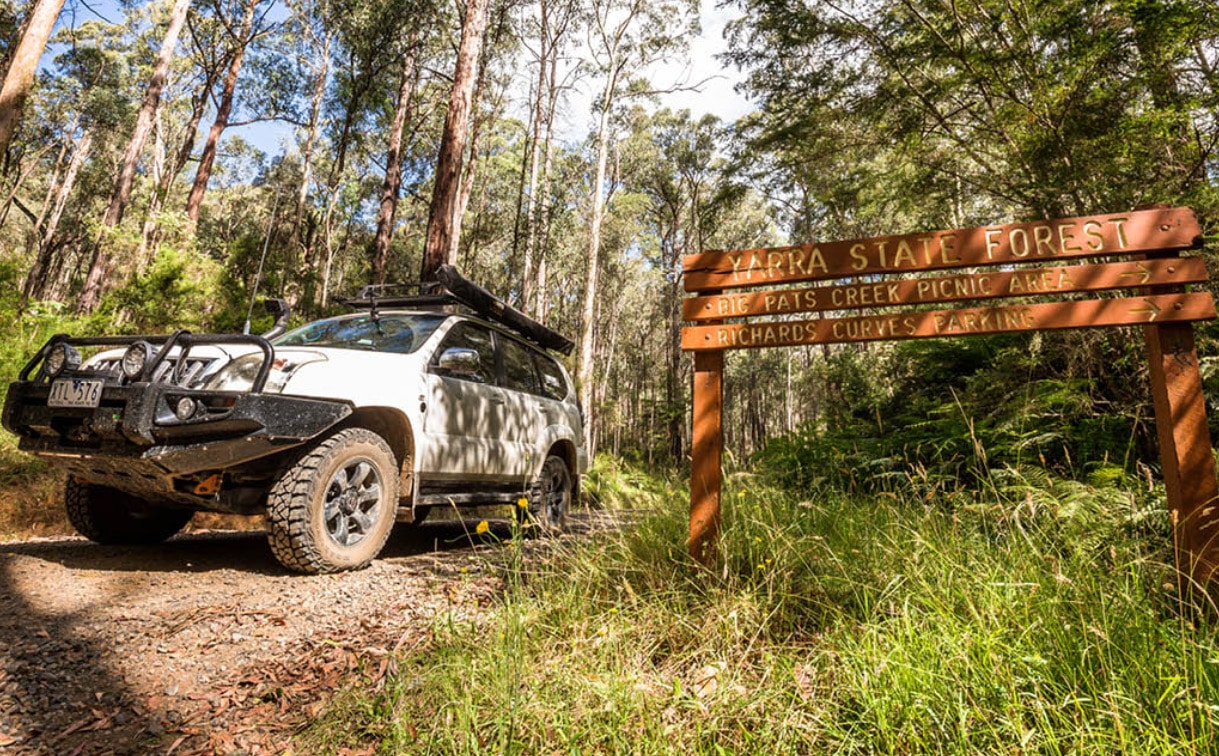 To get there, take the Warburton Highway to Yarra Junction and then continue to Warburton or take a right and visit the old timber settlement of Powelltown. From here you can take several tracks back to Warburton. From this side you may also chance upon logging equipment from days gone by, and view the Ada Tree – a giant Mountain Ash estimated to be over 300-years old.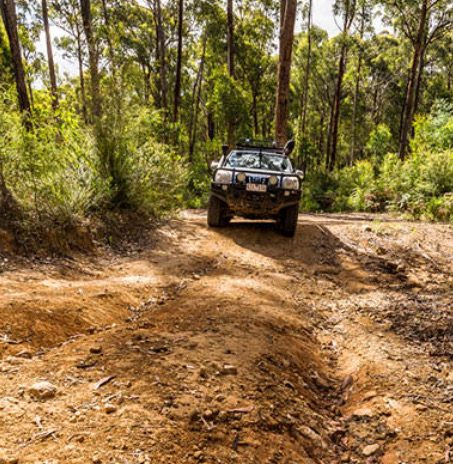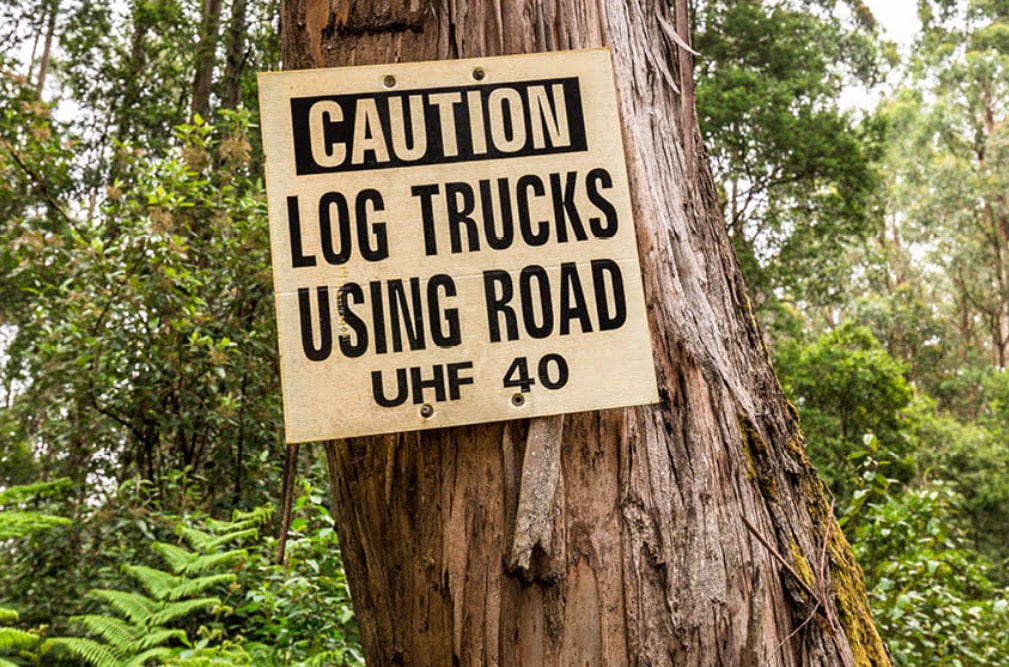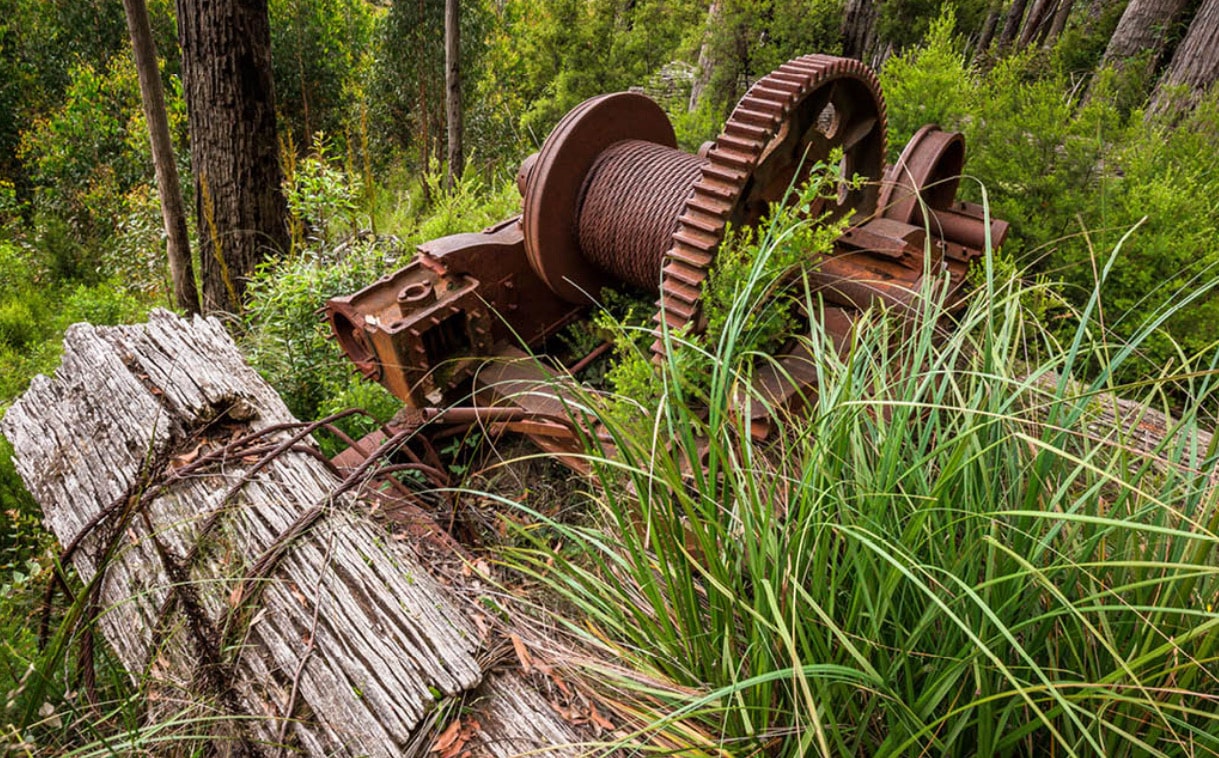 The challenge is to tackle Mississippi Track – an extremely steep track that leads from Starling Gap down to Big Pats Creek in East Warburton. In the dry it is a great drive. In the wet, the clay becomes slippery and dangerous. Having driven it in the wet, I can confirm it is a real butt-clencher. But the biggest danger would have to be the Drop Bears! I guarantee you, they are here!
WOMBAT STATE FOREST/LERDERDERG STATE PARK (@ 70km as the crow flies)
Gold lured people into the region before logging took over, with Blackwood a favourite for furniture makers. Now, Wombat State Forest and Lerderderg State Park are popular with four-wheel drivers. The tracks rate from easy to downright ludicrous. When it's wet, the stakes are raised even higher.
There are several access points to Wombat – either via the Calder Highway to Woodend or the Western Highway to Blackwood. A lot of the tracks are old forest tracks from the logging days but what may start as a gravel road could turn into a tyre-spinning goat track.
A track that offers an amazing challenge is Ratcliffe Track that climbs from Firth Road up to Blue Gum Track. You will be tested, but then the reward is the magnificent views. Blue Gum Track is my favourite 'finishing' track, recommended to be driven north to south although you will come across vehicles heading in the opposite direction. Again, it's the views that will take your breath away as you drive the ridgeline.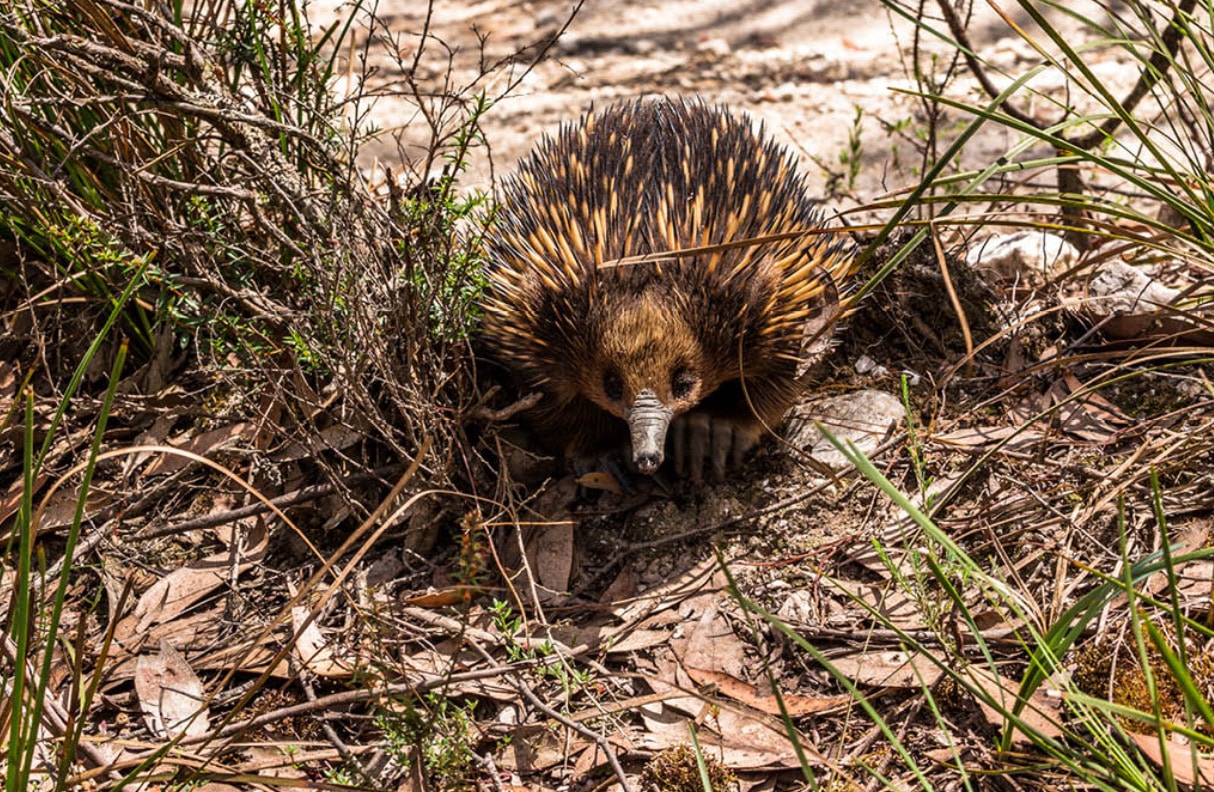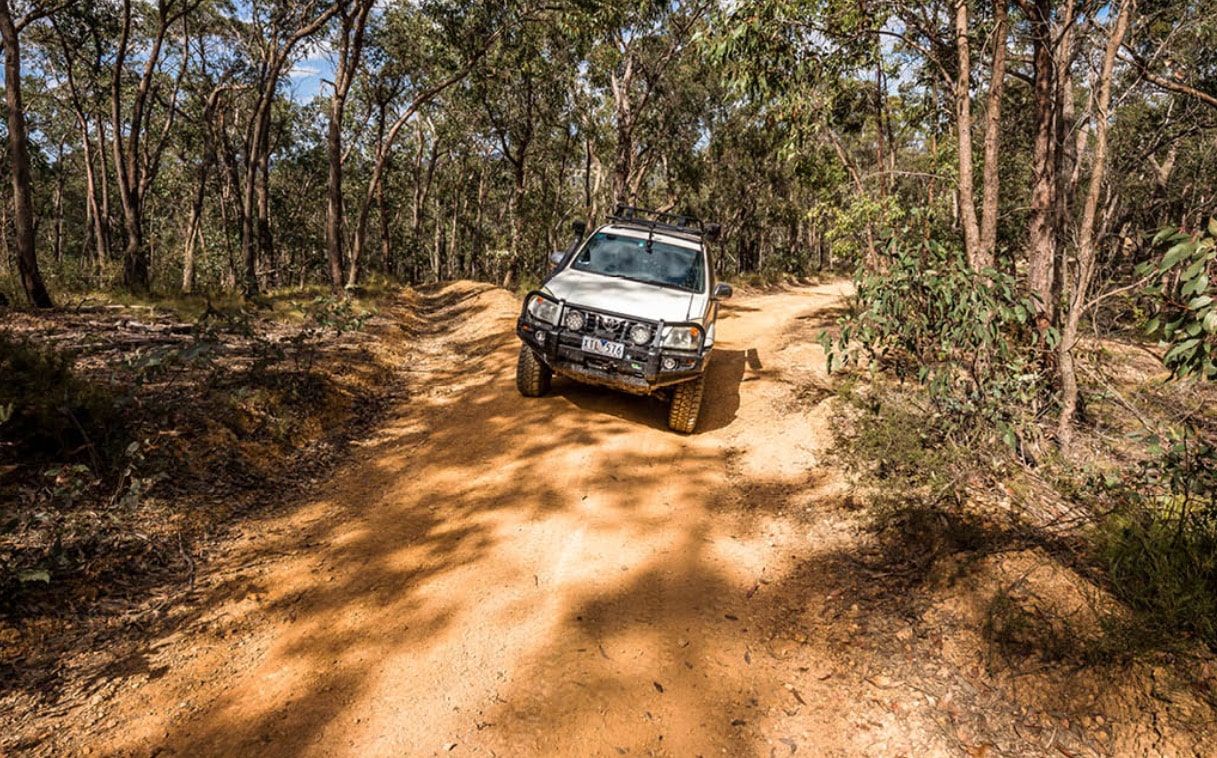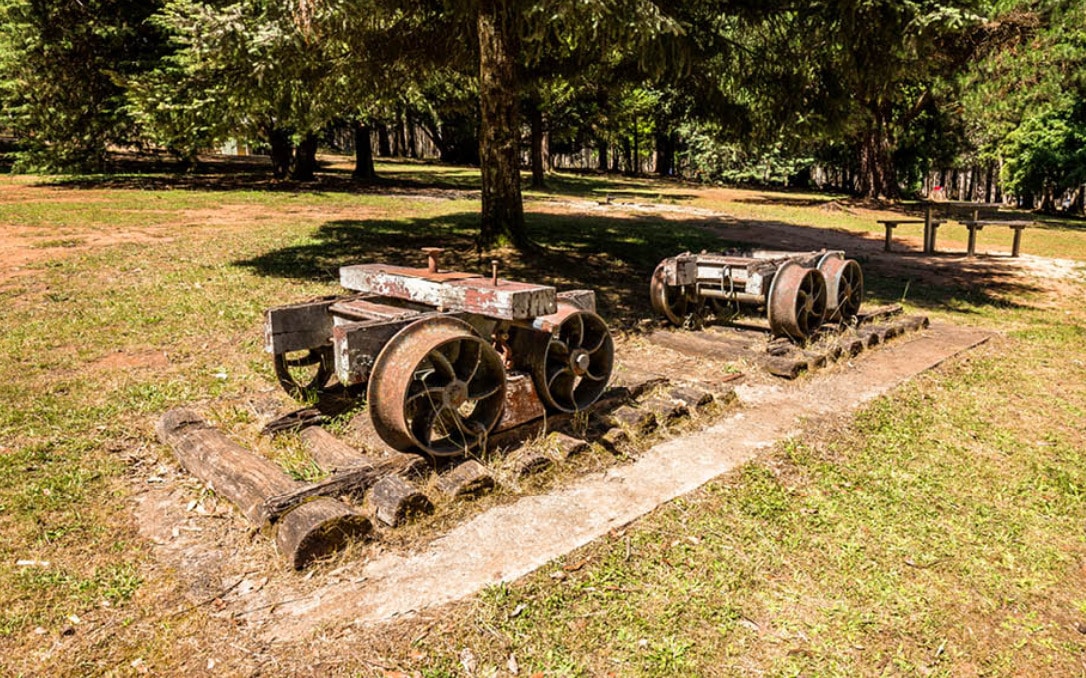 O'Briens Crossing has bugger-all camping, but Firth Park is larger and more suitable for camper trailers. Base yourself here and explore the region over a weekend. This'll give you heaps of time to challenge your 4X4 skills. It will also give you time to enjoy a picnic at O'Briens or a top lunch at the Cosmopolitan in nearby Trentham.
TOOLANGI STATE FOREST (@ 65km as the crow flies)
Another of my old stomping grounds, Toolangi is close to being my favourite 4X4 region. With towering Mountain Ash, bog holes big enough to swallow your fourby and steep, off-camber tracks that will make your nose bleed, there is something for everyone at Toolangi.
The best jump-off point is off the Melba Highway 23km from Yarra Glen. You can turn right onto Rocky Track and drop your tyre pressures as you decide which line to take in climbing this epic route. Or the second option is to turn right onto Marginal Road 50m further along. The number of tracks that lead either from or to Marginal Road is more than I can count, so it is a good place to start.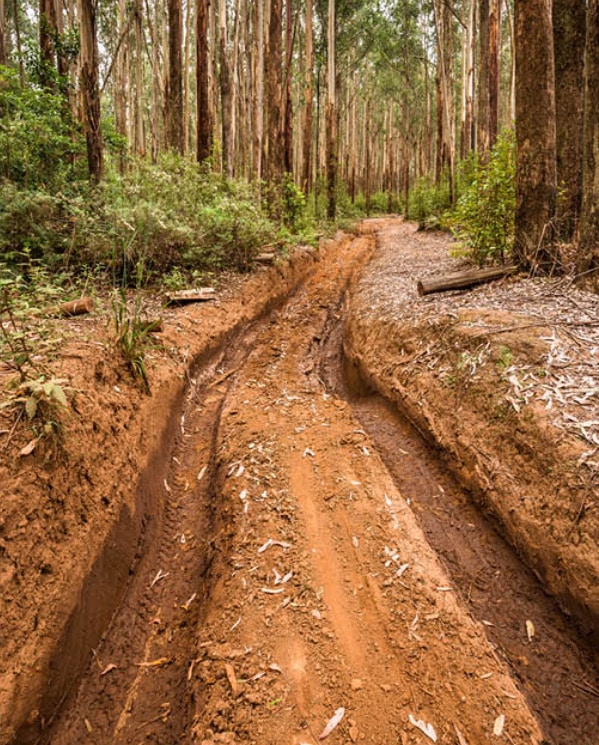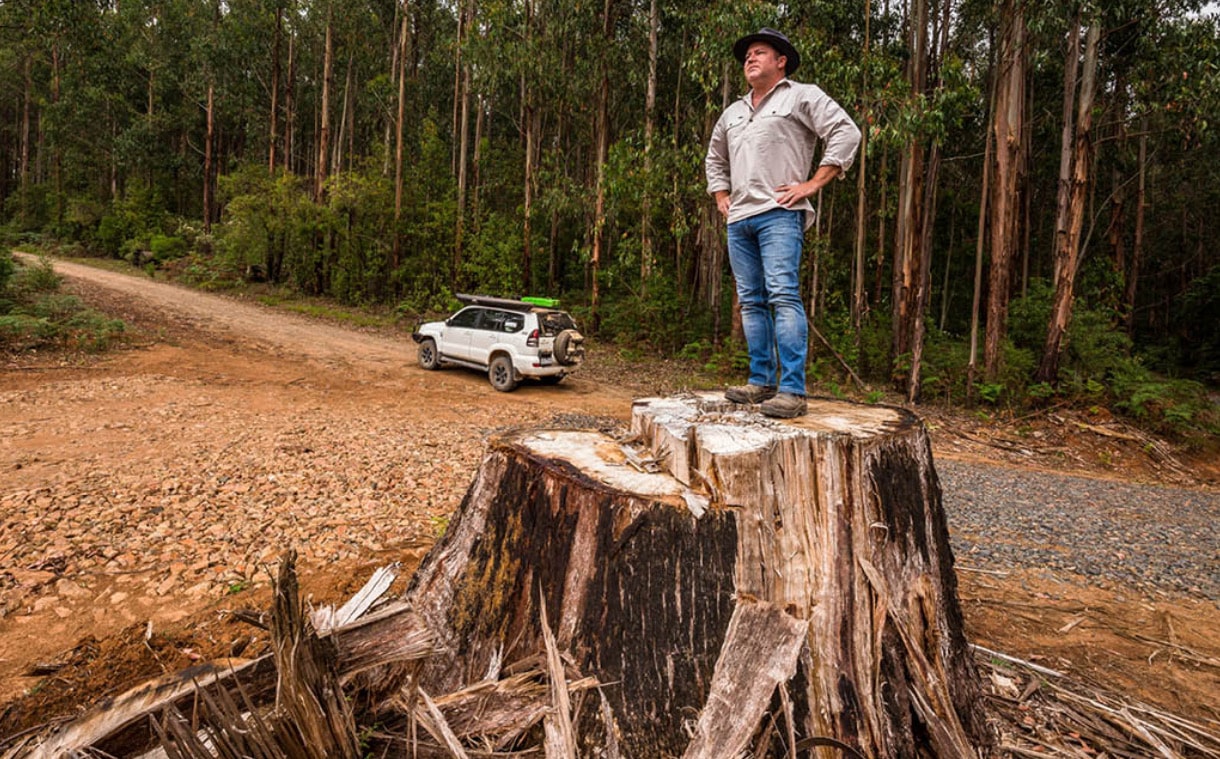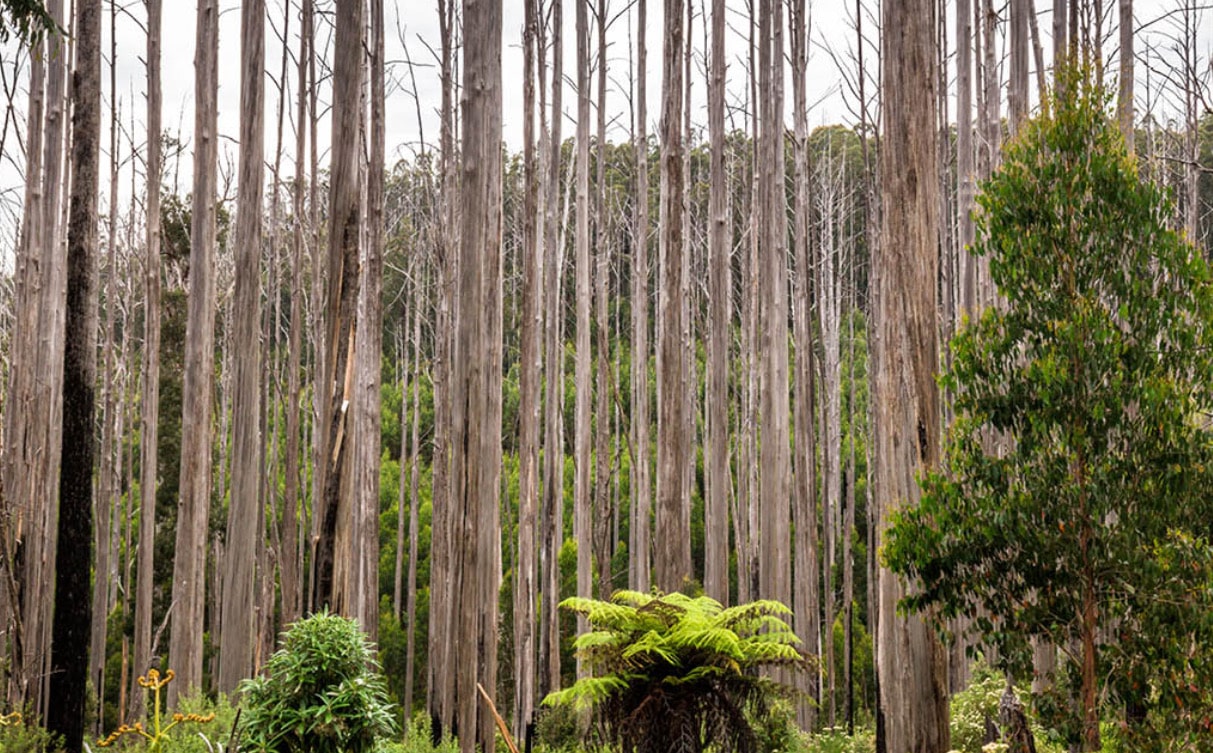 Murrindini Reserve has a number of campgrounds ($7 per vehicle) and is a great place to base yourself. The weather can change quickly, so make sure you have recovery gear; you will need it.
BUNYIP STATE PARK (@ 66km as the crow flies)
Haven't I had some fun at Bunyip State Park over the years? It has the stickiest orange clay, the deepest black mud and some places to really have some fun. This is my Number 1 4X4 destination close to Melbourne. Aboriginals believe that the 'buneep' or bunyip spirit lives in the waterways in the park, hence many Aboriginals and white settlers have avoided the area. Unfortunately, it hasn't kept the poison pens away!
Access to Bunyip is from Gembrook in the east or Tynong North in the south. Once there, head to Black Snake Creek Road and find a track north to the powerlines. You can have hours of fun along some of the clay and rock sections here. Anderson Track will push you in the wet and Gentle Annie, Western and Bullock Link Tracks will have you reaching for the diff-locker switch.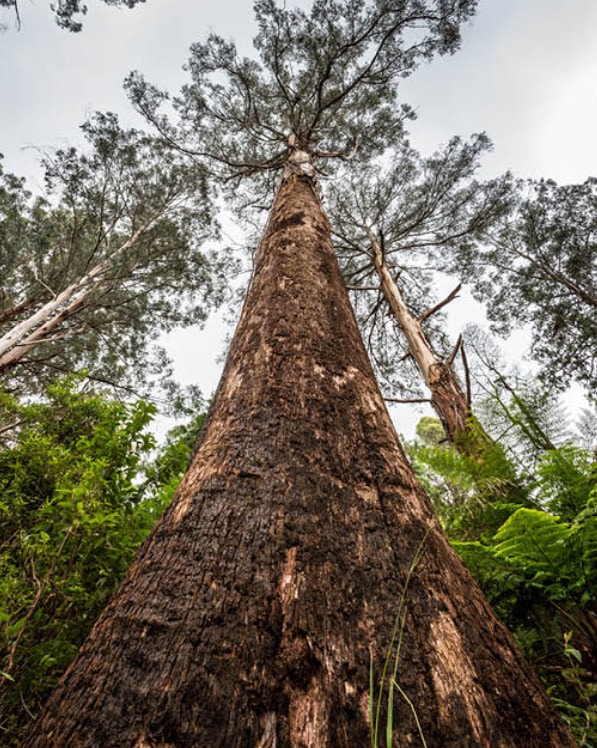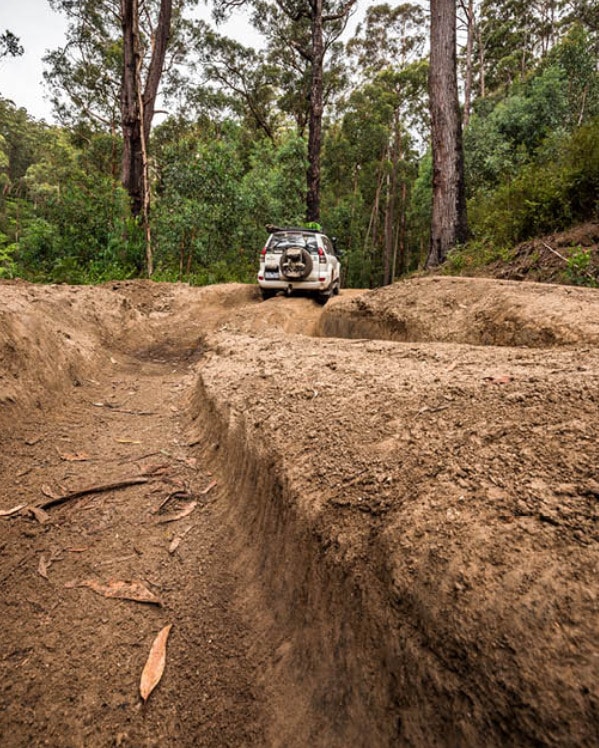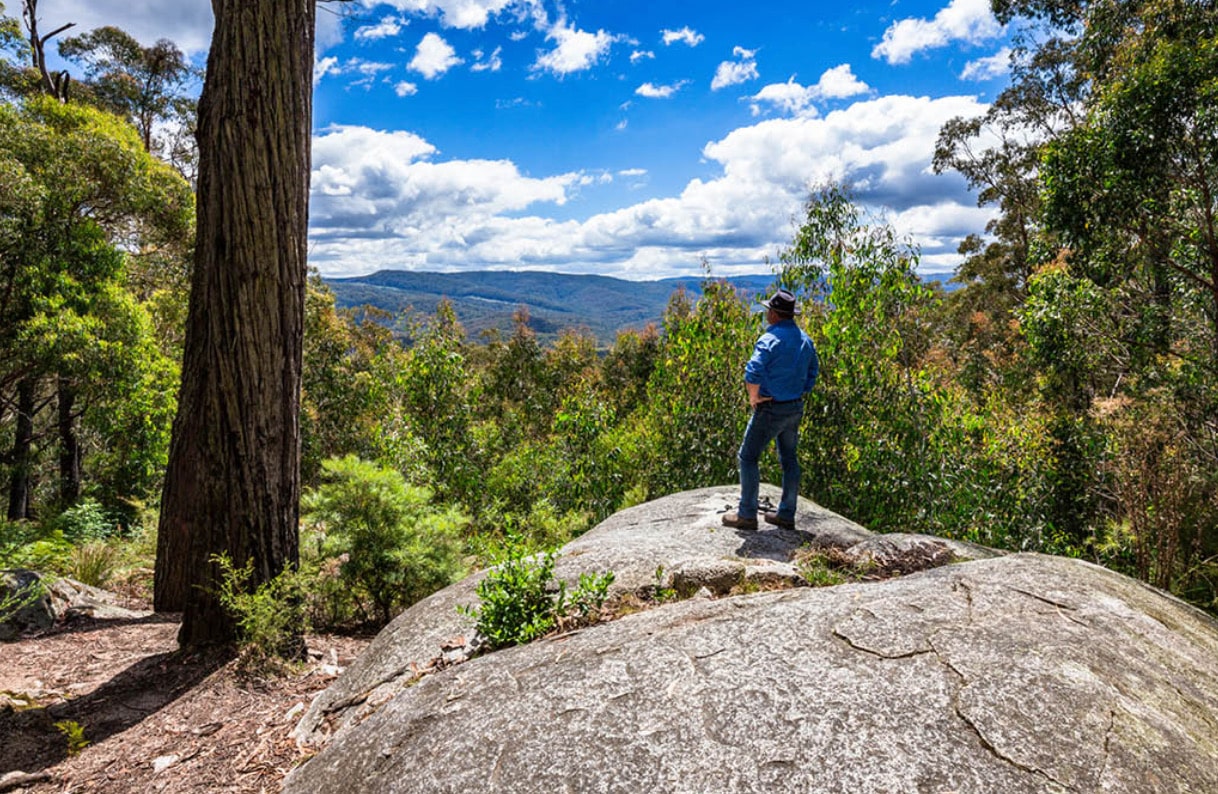 While all 4X4 tracks are closed between mid-June and November, it still leaves heaps of time to really test out your vehicle, your driving skills and your recovery techniques.