Projecta has just announced the release of its latest product, the IDC25X DC to DC charger. This is an evolution of the outgoing IDC25, which has been a fan favourite for many years now. Projecta tells us a philosophy of constant improvement has led their engineers on a quest to design a new version of the IDC25. They also said the brief was to create the toughest and most reliable DC to DC charger ever made… now that's a big call. Let's see what makes this unit different from the rest.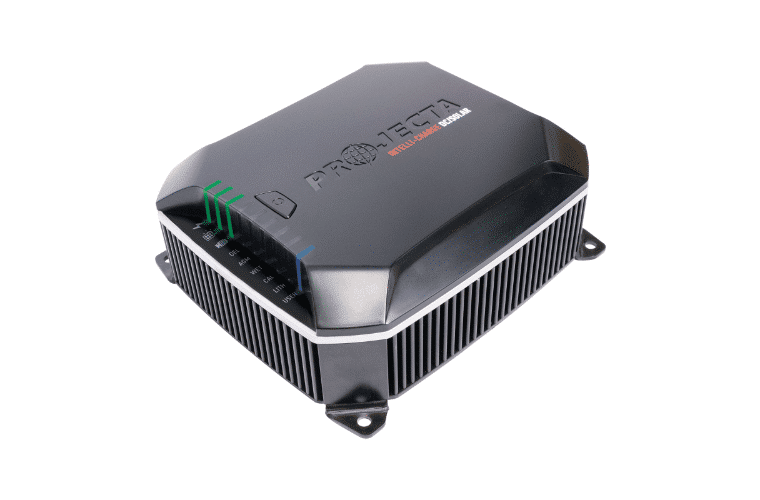 What's the story?
Designed, developed, and tested in Australia, the basis of IDC25X was building a DCDC charger that could cope with extreme conditions. One key feature here is that the IDC25X won't de-rate output in hot conditions. It's rated to operate at up to 90 degrees Celsius and will produce the full 25 amps output at up to 75 degrees Celsius. This makes it suitable for under-bonnet installation. Projecta mentions that their main competitor's product will reduce performance at just 55 degrees Celsius, so this is a pretty solid update.
The IDC25X is also vibration and shockproof, rated to heavy vehicle standards. It has also been awarded IP68 and IP69K ratings against water and dust ingress. You could hit this puppy with a pressure washer, and do no harm, which is pretty wild. Not that I'd recommend doing that…
What batteries will it charge?
All of them, basically. The IDC25X will work with a wide range of 12V batteries, including lithium.
AGM
GEL
WET
Calcium
Lithium
What about solar?
You bet. The IDC25X has an improved in-built MPPT (Maximum Power Point Tracking) solar controller that prioritises solar charging. It can accept up to 360W of solar panels too, which is a very useable amount. You don't need an additional solar regulator, simply connect your solar panels to the IDC25X, and you're charging.
Monitoring options
You'll be able to monitor the performance and functions of the IDC25X thanks to the Intellix-IQ smart display, which is supported by an app. This is compatible with most smartphones and tablets. This app lets you adjust battery charge profiles and even set up future charging parameters to suit new batteries as they come to market. 
Futureproof
Projecta has said there will be future software and firmware updates available for the IDC25X. These will be available via Blutooth taking only minutes to install. What this will provide, is the ability to introduce new charge profiles for upcoming batteries, improve solar MPPT efficiency, as well as add features like automatic lithium wake-up modes, which is a feature that will be made available soon. 
More info
Warranty: Five-year warranty  
Priced from: $595
For more information, visit: https://www.projecta.com.au/products/IDC25X/12-24v-25a-dc-battery-charger